If you're looking for love with a Mexican cutie, the first place you should look is Mexican Cupid. Whether you're a Mexican interested in finding someone who shares your heritage or just interested in meeting a partner who brings the traditions and culture of Mexico to a relationship, MexicanCupid.com can help. In our recently updated Mexican Cupid review, we give a thorough overview of the site to help you decide whether it lives up to the claims of its creators.
We have tested out the features, searched through the singles, analyzed the pricing and have done our best to gather as much information for you to learn whether Mexican Cupid is the right online dating site to find your match.
This article is our best attempt at an honest and unbiased review of Mexican Cupid available anywhere online. We want you to have a complete and clear understanding of whether or not this site is worth your time, money and effort.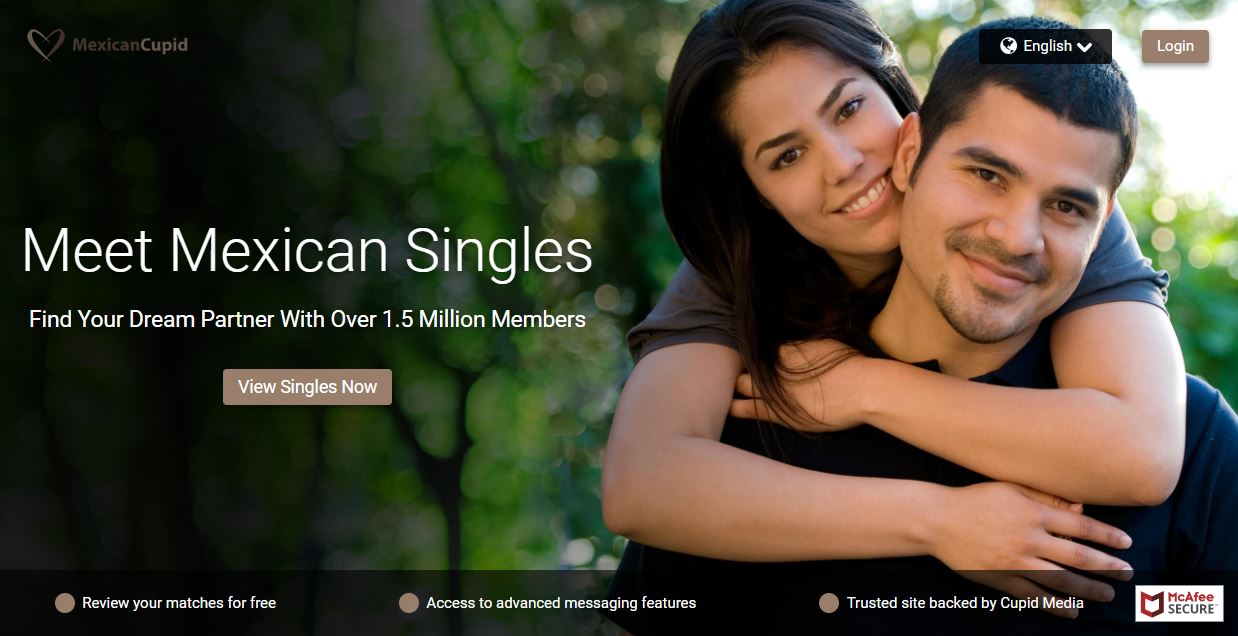 Overall Mexican Cupid Review Rating
| Category | Score |
| --- | --- |
| Quality Matches | 9.0/10.0 |
| Features | 9.9/10.0 |
| Ease of Use | 9.7/10.0 |
| Support | 9.6/10.0 |
| Cost | 10.0/10.0 |
| Overall | 9.6/10.0 |
---
Pros and Cons of the Mexican Cupid Dating Site
Pros:
The best website to find Mexican singles specifically
Great track record of success
Tons of clickable suggestions to easily fill out your profile
Simple and easy to browse profiles
Cons:
Not as wide of a member base as more traditional sites, like eHarmony or Match.
---
Mexican Cupid – The Bottom Line Upfront
From our rating, you can already tell that our opinion of MexicanCupid.com is pretty high. If a culture-based relationship is important to you and you're set on meeting Mexican matches, you would be hard-pressed to find a better way to go about it. The matches are there, and this site delivers them in a way that is both easy-to-use and affordable.
Still not convinced? Keep reading through this review to see more of what we think about it. After that, take advantage of the free trial we've linked below. While we stand by our reviewing skills, the best way to know whether Mexican Cupid is right for you is to try it yourself.
---
Fast Facts About Mexican Cupid
Part of the Cupid Media network, which has been helping singles meet each other since 1999
An simple, user-friendly website that works on your desktop or on a mobile browser.
In-depth profiles that let you really showcase yourself and get to know the other Mexican men and women looking for love.
It really works! Check out their success stories page to read reviews from actual couples who found one another through MexicanCupid.com!
Basic Site Information
Site Name: Mexican Cupid (MexicanCupid.com)
Paid or Free: Paid with a limited free trial
Average Sign Up Time: 5-10 minutes
Paid Membership Pricing: Memberships start at $12.50 per month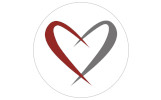 ---
The Full Mexican Cupid Review
If you're a Mexican single looking for love, you know that it can be tough out there to find dating partners who understand the values and traditions of your culture. You can start going on blind dates set up by your Tía Rosa, or you can just hope that the cutie across the bar will be able to speak enough Spanish to have a conversation with your abuelita.
Luckily Mexican Cupid provides a great platform for you to meet, talk to and hopefully share a connection with Mexican singles.
But is it worth it? Before you invest your precious time or money into this site, we recommend you read through our review. In our MexicanCupid.com review, we break down everything you need to know to decide whether it's right for you or not. We'll show you the best the site has to offer as well as the drawbacks and everything in between. Our goal is for you to have the best online dating experience, so you can finally meet el amor de tu vida.
Mexican Cupid Review Table of Contents
---
The Mexican Cupid Sign-Up Process
The first topic in all our dating site reviews is the sign-up process. We always want to know how simple or complicated the process is, what kind of information the site collects and how long the process will take you.
Signing up for a new Mexican Cupid account couldn't be easier! You can choose to sign in with your Facebook account for an easier and faster sign-up and login process, or you can manually enter your email address and choose a password. Mexican Cupid assures users they do not post to your Facebook profile, but if you have any doubts we suggest you choose to sign up with email.
The easiest way to get started is to use the link we've provided above. It will automatically get you set up with a free trial account, which allows you to create your profile, brows for matches, send likes and even respond to paid members—all for free!
To complete the sign-up process, you are required to enter some basic information about yourself:
First name
Gender
Birth month and year
Your location – Country, State/Province, and City
That's it! After you fill out this basic information, you can start browsing profiles right away.
Of course, to attract attention from other users so you can start having some conversations, you will want to continue filling out your profile, and upload a photo or two.
Photos
You have the option to upload 5 photos, which you can do from a computer or from your mobile device. If you can't upload for any reason, you can email or even snail mail your photos!
The community guidelines state that photos must be accurate and not harmful in any way, and that any pictures that violate the guidelines will not be approved, and in some cases may result in termination of your account. Mexican Cupid does not allow photos that:
Contain a person other than you
Contain nudity
Are overtly sexually suggestive
Contain contact information of any kind
Are inappropriate or offensive
Contain children or minors
Are subject to copyright of another person
Include drugs or drug paraphernalia
Are photoshopped or digitally edited
In our opinion, strict guidelines like these are a good thing. It means the site administrators take the time to remove any fake or spammy profiles, and the result is that you will find a better quality of matches on the site.
Your Profile
After you upload a couple of photos, it's time to move on to your user profile. Bear with us in this section, please! One of the best features of Mexican Cupid is that it offers users a ton of searchable questions! Trust us, it will help you when it's time to find someone who matches your preferences.
It's important to note, however, that none of the following information is mandatory, which we think is great! Some sections may not apply to you, and there is always some information you may wish to leave out. In the case where a section doesn't apply, we recommend not selecting anything at all—once you make a selection, you can't unselect the radio buttons, you can only make a different choice.
The next section is the really fun part! Come up with a clever profile heading of 50 characters or less, then fill out the section called "A little about yourself" with just that—a little about yourself! Next you get some extra space to tell other users what you're looking for in a partner. Don't skip that step! Instead, use it to encourage people to send you a message. To help them out, you can even ask a question for them to answer.
You can go much much deeper into filling out information about your interests, personality, and match preferences, but if you've gotten this far you have a great start!
---
Are there good, quality matches on Mexican Cupid?
The top criteria for finding great matches on any online dating site is whether or not they have high-quality singles who are current, active and real. Right away we started doing some test searches and found that it is easy to find matches from all over Mexico, the U.S., and beyond who are currently active on the site. These are real accounts with photos, created by people who are on the site looking for matches.
It is clear that there aren't nearly as many members as you may find on a traditional mainstream dating site, but if you are focused on finding Mexican singles or people who love them, the quality of your search will be improved because this site is specifically for those kinds of people. And for such a specific kind of dating site, we definitely think the quantity of users is high enough to give you plenty of options for great matches!
By default, your search will select users of the opposite sex who have photos. You can choose to change these options, as well as add more criteria by selecting "search" in the menu. Your search will also show newer users and premium users first, which helps you find the best quality people on the site. All the users at the top of our searches had pictures, had information in their profiles and had been active on the site within a few hours. This is typical of the quality you will find in Cupid Media dating sites.
The terms of use confirm that Mexican Cupid will deactivate (not delete) your account if you haven't used it within 6 months, unless you have a paid subscription. This is a great feature, as it ensures the matches you find will be active on the site.
In the profile section, you may notice there are a lot of different options for race and nationality, and a quick search will show you that not everyone on the site is Mexican! There are some people who, while not Mexican themselves, are simply attracted to Mexican culture and traits. If one of them interests you, you'll have to ask them what brought them to MexicanCupid.com—while we do comprehensive browsing through the sites we review, we never reach out or communicate with users out of respect for the process.
Ultimately, we found that the quantity of users is lower on Mexican Cupid than on a mainstream site, but the quality of matches more than makes up for that. Overall, we think Mexican Cupid is a great option for Mexican singles.
---
How easy is Mexican Cupid to use?
The best part about Mexican Cupid is how simple it is to start browsing through profiles. Everything is easy to find and matches are presented in a way that is clean and makes messaging, liking and viewing simple. The profiles are easy to read and the overall experience is fun and encourages users to contact one another.
On a desktop you will easily be able to sort your matches or make simple changes to your search on a toolbar above the matches. On a mobile device, this is limited to sorting, and can be accessed by clicking on the three-dot menu in the upper right corner.
Once you click on a profile, you will find the user profiles on Mexican Cupid just as easy to navigate. Once you log in, you will be able to clearly view all the information your matches provide, as well as what they are seeking in a match and when they were last online.
---
Are there any great features?
Instant Messaging
The Instant Messenger is a feature on Mexican Cupid that is incredibly useful! When you view the profile of someone who is online you will find a button that says "Online Now-Click to Chat!" Once you click, you can swap messages back and forth with that user in real-time , similar to text messaging. This is a great opportunity to get to know someone quickly and start building rapport with them.
A Huge Variety of Match Settings
Once you log in, Mexican Cupid will automatically show you matches who fit the default match settings, which basically matches you with all the users under 44 on the site in your gender preference. These match settings can easily be changed by clicking your profile icon and selecting "matches."
Here's a look at all of the different options you have to choose from:
You'll notice that in regards to your Background and Cultural values you can choose languages spoken, religion and religious values.
One last little feature we thought was awesome is the ability to select your home language. You can translate Mexican Cupid into English, Spanish, French or German, just by clicking the gear icon and changing your Language settings. Sure, you can do this through Google Translate, but when a site does it for you the quality of the translation is usually better!
---
Tell me about the customer support.
When you visit the "contact us" link in the footer of MexicanCupid.com you will find access to the Customer Service portal, where you can search a database of questions and answers to help you navigate the many features offered by Mexican Cupid. You will also find customer service phone numbers for various countries, including toll-free numbers for the US, Canada, and International calls.
For those of us in North America, it's worth keeping in mind that customer service is only available from 9:00am to 4:00pm Monday-Friday Queensland, Australia time. In Eastern Standard Time (GMT-5), that translates to 7:00pm-2:00am Sunday through Thursday.
The Customer Service search feature is quite robust and can help you address most frequently asked questions. For further inquiries, you can also email Cupid Media through the "Contact Us" page by clicking "other" and filling out a form.
---
Price | How much does Mexican Cupid cost?
| Membership Type | Membership Length | Monthly Cost | Membership Cost |
| --- | --- | --- | --- |
| Gold | 12 Months | $11.25 | $134.99 |
| Gold | 3 Months | $22.49 | $67.48 |
| Gold | 1 Month | $33.74 | $33.74 |
| Gold | 1 Week | $67.48 | $16.87 |
| Platinum | 12 Months | $14.17 | $169.99 |
| Platinum | 3 Months | $26.66 | $79.98 |
| Platinum | 1 Month | $39.99 | $39.99 |
| Platinum | 1 Week | $80.00 | $20.00 |
| Diamond | 12 Months | $28.33 | $339.98 |
| Diamond | 3 Months | $53.32 | $159.97 |
| Diamond | 1 Month | $79.98 | $79.98 |
| Diamond | 1 Week | $160.00 | $40.00 |
---
Is Mexican Cupid worth it?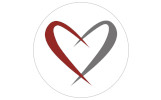 The major question here is whether or not Mexican Cupid is worth your time and money—nobody wants to waste their effort looking for love somewhere they aren't going to find good matches!
If you've read our other reviews, you can probably guess what we're going to say: Mexican Cupid is 100% worth it if you're a Mexican single looking for love. If you're looking for a fling it may be better to try a different service, but if you're looking for the potential of a lasting, serious relationship with a wonderful Mexican person you're going to love Mexican Cupid.
If you're ready to get started, click the link below and you'll be automatically set up with a free trial account!
---
Mexican Cupid FAQ
How long does Mexican Cupid take to work?
This site works pretty quickly because the Mexican Cupid community focuses on quality, long term relationships that end in a successful marriage between two Mexicans and the people who love them. They have a huge community of singles and signing up only takes a few minutes.
Does Mexican Cupid have fake profiles?
The best part about Mexican Cupid is that it is not a dating site stuffed with fake profiles! The site will remove profiles that are reported by users, that aren't active, and any profiles that they deem are not real people or scammers. This helps real users have a great experience and meet real people!
Can I get my money back if I am not satisfied with Mexican Cupid?
The terms of use clearly state that, once you have begun a subscription with Mexican Cupid you are not entitled to any refund if you cancel your account. Memberships on Mexican Cupid are billed in one lump sum up front, so cancelling your account will stop any future payments, but if you signed up for 6 months, you will be billed for the entire 6 months.
Can you cancel Mexican Cupid after a month?
The good news is that you can cancel any time, and still access your membership until it expires! Be advised that once you begin your membership term you cannot get a refund on any "unused" time.
If you sign up for one month, cancelling after a month will result in no further billing. But if you sign up for three months, cancelling after a month will result in you continuing your subscription until it ends after the three month period.
Does Mexican Cupid have a free trial?
Mexican Cupid offers free trial membership with access to searching and viewing of profiles. If you want unlimited chatting and messaging with other singles, you will have to upgrade to a gold or platinum membership.
How much is a one-month subscription to Mexican Cupid?
A 1 month Mexican Cupid Gold Plan is $30.98. Memberships auto-renew at the end of the subscription until you cancel. This premium plan gives you access to communicate with all singles on the site.
Is Mexican Cupid dating site free?
Some features of the site, such as searching and viewing profiles, are free. But if you really want to meet the guy or gal of your dreams, you're going to have to pay for a gold or platinum subscription. Premium Mexican Cupid accounts give you access to messaging, chats, ad-free browsing, being first in searches and other great benefits!
Does Mexican Cupid have an app?
No, Mexican Cupid does not have a mobile app. They do have a great mobile site you can access through the browser of your mobile device now!
Does Mexican Cupid still exist?
Mexican Cupid still exists, and is actively matching couples all the time! They have a current community of singles all over the world who log in frequently, and they are signing up new singles all the time. They're a great dating site that isn't disappearing any time soon!
Does Mexican Cupid really work?
As their Success Stories page clearly shows, the site works for many couples. With a paid account, you get access to the premium features that will make you successful in your search.
How long has Mexican Cupid been around?
Mexican Cupid is part of the Cupid Media group, which was founded in 1999 on the Gold Coast of Australia. They have been matching happy couples over the last 20 years and list success stories on all their sites. There are always members online throughout each day, so there is always someone new to meet. With a little luck, you will be one of their success stories soon!
---
Written By: Kyle Gorjanc
Kyle Gorjanc is a freelance writer and filmmaker living, running, climbing, volunteering, entertaining, making art and dating in Brooklyn, New York.