A social discovery and dating app in one, MeetMe promises to help members make friends and find romantic partners. It's been online since 2005 and has accumulated over 100 million members around the world. With that kind of longevity and popularity, you might think MeetMe must be the real deal – but are you certain?
You can't tell much about a dating app based on its years in business and the number of members alone. That's why we set up an account, scored some matches, chatted with members, and tested all the features. And as you'll see in our MeetMe review, we have some shocking info to share.
Is MeetMe Worth It? – The Bottom Line Up Front
In short, no – We can't in good conscience recommend this app after conducting a full review of MeetMe. From everything we've seen it's just not a safe environment. Click here to see some of the better dating apps available.
MeetMe kind of feels like a Tinder-social network hybrid. You can swipe through profiles, browse for users who want to chat, and watch and stream live videos. Thanks to the ample free features and short signup process (less than a minute), the app's managed to grow to around 10 million monthly active users. Unfortunately, the low barrier of entry and free features makes it a magnet for scammers, and the legit members seem to be few and far between.
So, the free features are part of the reason people join MeetMe, and we have to admit that they're plentiful. While premium accounts include extras like seeing who liked your profile and viewed your photos, you can do the following with a free membership:
Play the Swipe Game
Browse for members who are ready to chat
Message members before matching
Chat with your matches
Video chat
Go live and earn Diamonds
Redeem Diamonds for cash
Watch live streams
The free features might draw you in, but the limited profiles and match filters will push you away. We've included screenshots below of a standard profile, match preferences, and search filters.
The profiles and matching system are both a big swing-and-miss, but that doesn't stop members from communicating. At last count, MeetMe members send 30 million chats a day – but hold up. Based on our experience evaluating the site for our review of MeetMe, scammers send a large portion of those messages.
Let's break it down for you. In less than 24 hours, 37 members started convos with us.
Great, right? Not so fast. We've included some bullet points about those messages.
Ten messages came from Nigerians claiming to live in America.
One sender was posing as a military officer, possibly hoping to run a stolen valor scam.
Two members asked us to move to Google Chat or WhatsApp right away – a common tactic for scammers. And both of those members had fake profile photos. We found the originals on Instagram.
Three of the senders started off with sexually explicit messages.
One member asked about our finances.
Four members talked about marriage in the first message, even though our profile only included our name, age, gender, and country.
All but six of the senders were sketchy.
After encountering all those scammers in a single day, we did some research and discovered that MeetMe has a pretty frightening history. Check out some of the news stories that cover MeetMe's numerous scandals, and keep in mind that this is far from an all-inclusive list.
Now, MeetMe does have pretty good live streaming, but we still don't recommend it. Scammers and predators sometimes show their real faces when connecting with people, so it's not worth the risk.
But while MeetMe is a cesspool, there are lots of safe dating sites out there. Check out the best safe dating apps for serious and casual relationships.
MeetMe Review Ratings and Basic Info
| Category | Score |
| --- | --- |
| App Store Rating | 4.3/5.0 |
| Google Play Rating | 3.4/5.0 |
| Online Since | 2005 |
| Active Users | 10 Million+ |
| Starting Cost | $4.16 a month |
| Our Review Score | 3.5/10.0 |
3.5/10.0
Pros and Cons of the MeetMe App
Pros
Most features are free to use, including messaging
Signup takes less than a minute
Can earn Diamonds to cash in for real money
Engaged membership base, but many of the members are scammers
Location updates every time the app is opened, so you can verify the user's real location
Cons
Overrun by scammers and catfish
Reports of sex trafficking and prostitution
Around 25% of the members are underage
Lots of duplicate profile photos with different names
Extremely limited profile information
Customer support doesn't take fast action against scammers
MeetMe Features Breakdown
The best dating apps blow MeetMe out of the water. However, we're still going to cover some of MeetMe's features in case you decide to give it a go.
Locals/Wants to Chat
The "Locals" section of the app contains singles in your area who want to chat, although you can also expand the distance settings if you want. You can message the members for free, and they'll receive a request. If they accept it, you can keep the convo going.
Unfortunately, you'll have a hard time finding members to message. Just like the rest of the site, the "Locals" section is full of fake profiles. Either that, or we missed our chance with Christian Bale. Seriously, what's with all the fake celeb profiles on here?
Swipe Game
While it has a fancy name, the Swipe Game just consists of swiping through profiles as you do on the hookup app Tinder. The profiles come up one at a time, and once you make a decision, you'll move on to the next one. And if you swipe five days in a row, you'll get to see who liked your profile.
We wish we could tell you that you'll find lots of legit members when swiping, but that would be a lie. Sure, we saw some real people, but more than half the profiles looked fake. And we're pretty sure that Jason Statham doesn't have an account on MeetMe.
Live Streaming
Live streaming is really popular on MeetMe, and some people use it as a way to gain influencer status. And since you can convert the Diamonds you earn streaming into cash, it can also pay the bills.
You can browse streamers nearby, see what's trending, and even go on dates while live streaming. But while it's pretty active, we want to issue a word of warning. Remember, there are lots of scammers and predators on MeetMe, and there's no evidence that they aren't using live streaming.
In fact, a convicted sex offender joined MeetMe right after he was released and became a VIP live streamer. This happened in 2019 – after MeetMe stated that it checks its members against the sex offender database.
Quality of Singles – MeetMe User Base Review
MeetMe has some cool features, but they're useless due to the low-quality membership base. Now, we're sure that there are some quality members somewhere on the app, but the scammers are so out of control that it's hard to find them.
We found countless fake profiles when scrolling through online members. Khloe Kardashian has apparently moved to Kansas and opened an account. Oh, and let's not forget about FBI Director Christopher A. Wray. He must be going as "James Brown" on MeetMe as a cover.
And we already talked about seeing Christian Bale and Jason Statham on the site earlier in our review of MeetMe…
While we didn't get any messages from celebrities or government leaders, we did manage to snag some catfish during our dating expedition. We hooked our first one less than an hour after opening an account. After promising to be our sugar daddy, he asked us to move things over to Telegram or Google Chat (Screenshots of his profile and MeetMe chat below).
Normally, we wouldn't agree to move away from a dating app that soon, and we don't recommend that you do it. We did it this one time so we could show you how things played out. Check out the screenshots the full Telegram conversation below.
Another problem with the membership base? The profiles. These are some of the most basic profiles we've seen online.
Most members only provide the info necessary to create an account, so you really just learn their age, gender, location, and date of last log-in. And, of course, you can see what they look like – if they use a real photo. Now, some members get a little more detailed, but these profiles are still extremely thin.
So, the membership base is a miss, and all this talk of scammers might have you a little worried. Find out how to tell if you're being catfished online so you won't become a victim. Also, check out the next section of our MeetMe review to go over some other online dating options.
The Top MeetMe Alternatives
We aren't sold on MeetMe, but is it better or worse than other casual dating apps? After reviewing MeetMe, we spent some time evaluating the competition. Now, we're going to show you how MeetMe compares to three popular apps for casual relationships.
Zoosk – Like MeetMe, Zoosk is a casual dating site with live streaming. However, Zoosk is a legit dating site with real members, which is the opposite of what MeetMe is. Zoosk doesn't have as many free features as MeetMe, and you have to pay for a membership to communicate with users. Still, Zoosk is a superior casual dating app. (Claim Your Zoosk Free Trial)
Hily – The causal dating app Hily has a highly engaged membership base and live streaming, just like MeetMe. But while fake users have taken over MeetMe, Hily uses AI technology to assign risk scores to members and puts limits on members with high scores. (Read Our Unbiased Review of Hily)
Flirt.com – Flirt.com boasts around 70 million active users to MeetMe's 10 million or so, but you can't trust the numbers for either site. Both casual dating apps have fake members (and possibly bots). Flirt.com also seems to be running a subscription scam, so stay away from both dating apps. (Check Out Our Flirt.com Review for 2023)
More Apps Like MeetMe
Combining social networking and dating into one app is nothing new. These apps are growing in popularity, so you aren't stuck using MeetMe. Let's take a look at some of the most popular apps like MeetMe.
Skout – Match Group owns Skout and MeetMe, and the two apps have similar features – and reputations. According to the New Jersey attorney general, predators use Skout and MeetMe to find underage children to sexually assault. It's worth noting that these apps are integrated, meaning you can see members from Skout when on MeetMe, and vice versa.
Tagged – Tagged is also a cross between a dating app and a social network with a ton of free features. You can play games, like profiles, build your friend list, and more on Tagged. The members on Tagged are the real deal for the most part, and it seems to be much safer than MeetMe.
Plenty of Fish – Plenty of Fish kind of feels like MeetMe with better profiles. You can stream videos, browse profiles, and chat with matches on POF. Unfortunately, POF has something else in common with MeetMe – fake profiles and catfish. (Learn More by Reading our Review of Plenty of Fish)
User Complaints About MeetMe
We're going to get right to the point. Even though MeetMe has a 4.3-star rating on the App Store, its user reviews are negative overall. Like, they're seriously bad. Check out MeetMe's ratings on various sites:
Trustpilot – 4/5
SiteJabber – 2.8/5
Best Company – 3/5
Complaints Board – 55 unresolved complaints
---
After pouring over the user reviews of MeetMe, it's clear people have a lot to say. Take a look at some of the biggest (and most concerning) complaints from members.
Overrun with Scammers – It turns out we aren't the only ones who had to deal with scammers on MeetMe. We read countless MeetMe reviews from people who saw scammers in action. From creating multiple profiles with the same photos to sending phishing links, the catfish are in control of MeetMe.
Poor Customer Service – Members state they've reported fake profiles but can't get customer support to take action. We reported some scammers, too, and their profiles are still up.
Cyberflashing – Unsolicited nudes are far too common on MeetMe, according to users. While we lucked out and didn't receive any genitals in our inbox, others haven't faired nearly as well. And again, it appears that the customer support team does little to combat this problem.
---
---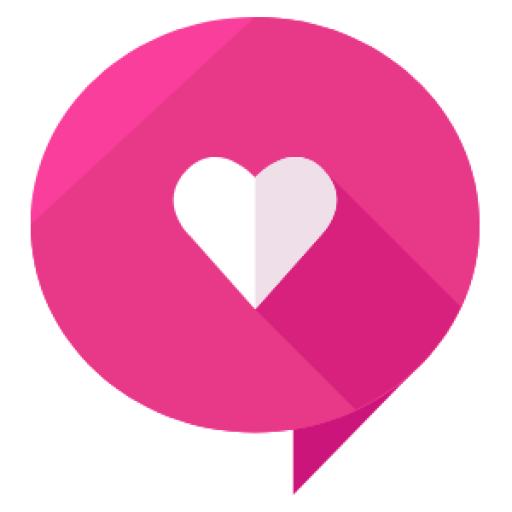 Written By: Healthy Framework Team
The Healthy Framework team has a combined 50+ years of experience in the online dating industry. Collectively, the team has reviewed over 300 dating apps and is known as one of the leaders in the relationship advice and information space. The team's work has been featured on Zoosk, Tinder, The Economist, People Magazine, Parade, Women's Health, Her Campus, Fox, and more.