LatinAmericanCupid is one of the original dating sites focusing on bringing together singles with amazing Hispanic women. The site is part of the Cupid network, which helps lend a lot of credibility to their platform. The question is, is the site actually worth it?
In today's LatinAmericanCupid review, we dive into the cost of the site, the amenities they offer, the quality of their singles, and even the customer support options. So, if you've been considering signing up at LatinAmericanCupid, read on for all the information you need to make the right choice for you!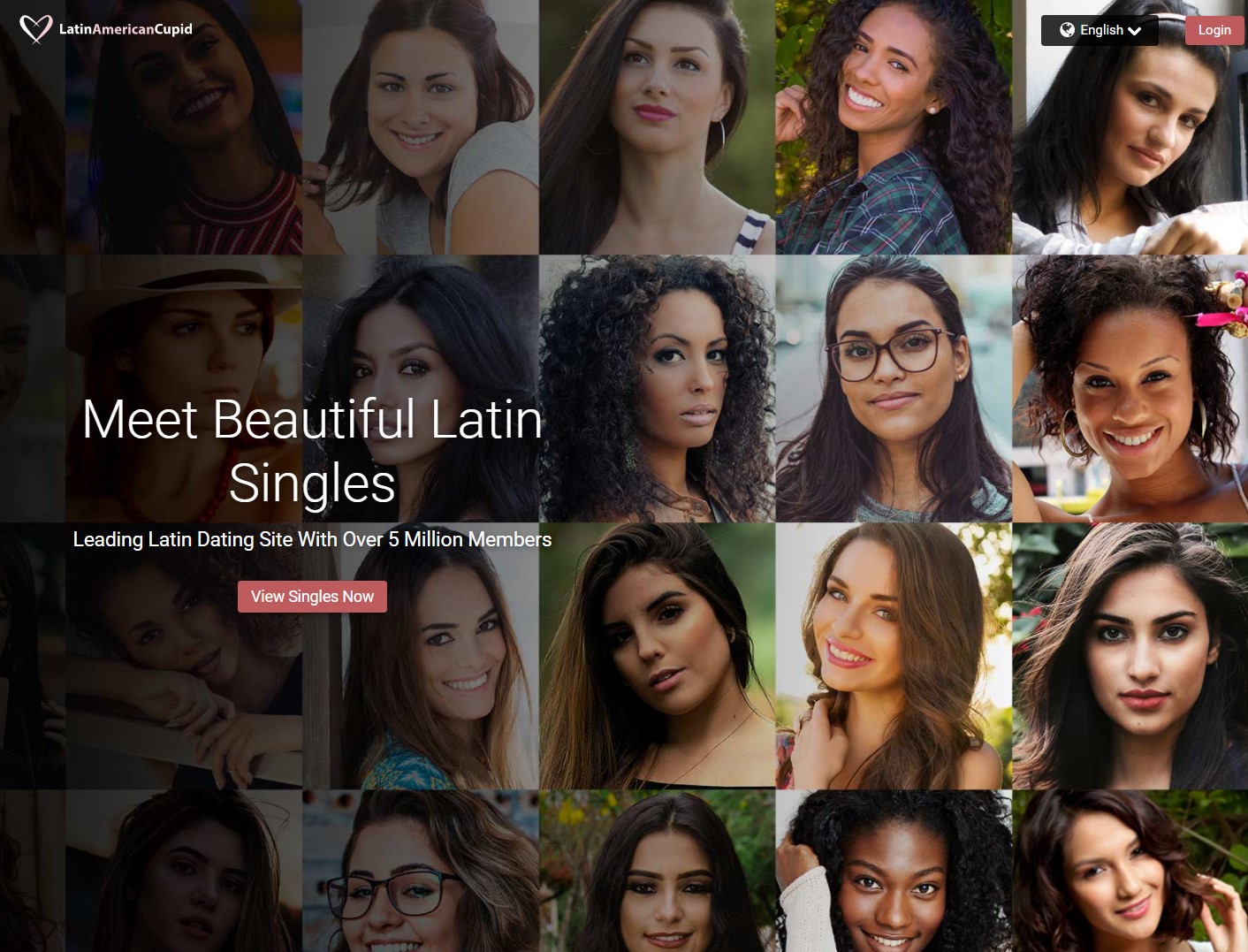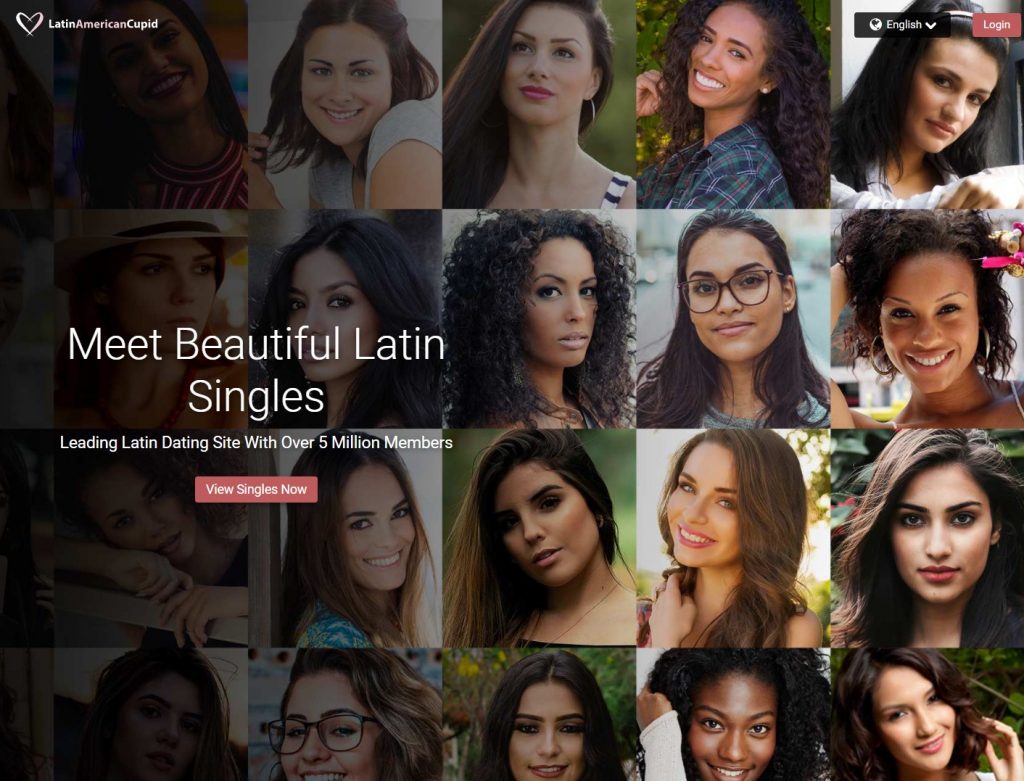 LatinAmericanCupid – The Bottom Line Up Front
LatinAmericanCupid is one of the first and most prominent digital dating spaces for Latinx people. The site has a lot to offer in the way of dating amenities and search functionality, which is incredibly useful in finding truly compatible matches.
Additionally, the site allows free users to get a really great idea of how the site can work for them before requiring a purchase. Overall, we think that LatinAmericanCupid is worth a try for anyone interested in meeting attractive, interesting, local Latinx singles.
---
Overall LatinAmericanCupid Rating
| Category | Score |
| --- | --- |
| Quality Matches | 9.0/10.0 |
| Features | 9.0/10.0 |
| Ease of Use | 8.5/10.0 |
| Support | 8.5/10.0 |
| Cost | 8.5/10.0 |
| Overall | 9.25/10.0 |
9.25/10.0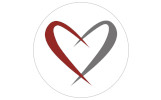 Pros and Cons of the LatinAmericanCupid Dating App
Pros
Huge pools of amazing Latin American singles.
Tons of search filters for precise matching.
The site is run through Cupid Media, which is a longstanding and reputable company.
Cons
Many features are hidden behind a paywall.
Being a niche site, there are fewer overall users.
A lack of verification processes can lead to fake member profiles.
Who LatinAmericanCupid Is Good For
Latinx singles looking for others with similar cultures and values.
Anyone who loves the Cupid Media dating platforms.
Those who like to try their dating site before they buy.
Who LatinAmericanCupid Might Not Be Best For
Singles looking for quick flings or one night stands.
Those who prefer non-niche dating sites.
LatinAmericanCupid Review – Table of Contents
Fast Facts About LatinAmericanCupid
Site Name: LatinAmericanCupid
Paid or Free: Paid site with a limited free trial
Average Sign-Up Time: <3 minutes
Paid Membership Pricing: Plans starting as low as $10.00 per month
Unique LatinAmericanCupidFacts and Figures

The site has a 63% replay rate.
The site has a 30% female user base.
There are over 2.7 million profiles on the site.
Most users are between the ages of 20-35.
LatinAmericanCupid Features Overview
Like all Cupid Media dating sites, this one has a plethora of paid features that enhance user experience and increase the odds of meeting a great match. Take a look through some of our favorite features to see how the site can help your dating journey!
Incognito and Anonymous Search
Gold and Platinum members both get access to this nifty feature. With incognito and anonymous search, you can hide your profile from others' results for a set period of time and prevent others from seeing when you've viewed their profile. It is a perfect add on for those worried about running into familiar faces on a dating app.
Auto translation
Platinum members can utilize the site's auto translation, which allows you to communicate with more singles by removing a language barrier. This is especially great for those seeking singles in other locations where your native language isn't readily spoken.
Double Profile Space
Platinum members also get double the amount of profile space, which lets you create a profile that really showcases who you are and what you have to offer.
Boosted Rankings
All paid members will float to the top of search results. Having boosted rankings can greatly increase the number of members who view a profile and send a message.
Enhanced Matching
Platinum members also receive advanced matching. The site will utilize your search history and overall behavior to help determine which singles are a better match for you. This saves a lot of time when it comes to searching for singles that actually interest you.
The Quality of Singles at LatinAmericanCupid
LatinAmericanCupid has a large pool of singles from around the world. We love how interesting the singles on the site are and think that the overall quality is quite high. Unfortunately, there are some issues with fake accounts on the site, which is a bummer. Just remember to watch for the red flags of a fake profile when searching through any dating site:
Pictures can be reverse google searched.
Stories never line up or seem too good to be true.
They request personal information or cash.
They don't want to talk on the phone or over video chat.
Price | How Much Does LatinAmericanCupid Cost?
| Membership Type | Membership Length | Monthly Cost | Total Cost |
| --- | --- | --- | --- |
| Gold | 12 Months | $11.25 | $134.99 |
| Gold | 3 Months | $22.49 | $67.48 |
| Gold | 1 Month | $33.74 | $33.74 |
| Gold | 1 Week | $67.48 | $16.87 |
| Platinum | 12 Months | $14.17 | $169.99 |
| Platinum | 3 Months | $26.66 | $79.98 |
| Platinum | 1 Month | $39.99 | $39.99 |
| Platinum | 1 Week | $80.00 | $20.00 |
| Diamond | 12 Months | $28.33 | $339.98 |
| Diamond | 3 Months | $53.32 | $159.97 |
| Diamond | 1 Month | $79.98 | $79.98 |
| Diamond | 1 Week | $160.00 | $40.00 |
Let's just cut right to the chase: is Latin American Cupid Expensive? Well, it is more expensive than being free, sure. Still, the site is surprisingly well priced when compared to other dating sites with the same amenities and security features.
There are three premium membership tiers – Gold, Platinum, and Diamond – which allow you to adjust your membership to fit your budget. You can even save yourself a ton of money by purchasing multiple months of membership upfront.
Payment Types Accepted at Latin American Cupid
As an international dating site, they've made paying easy by accepting a multitude of options. Here is a quick list of all the ways you can pay for your Latin American Cupid membership:
Credit/Debit Card (Visa, Amex, Discover, Mastercard, and Diners Club International)
Google Pay
Paysafecard
Bank Transfer
Skrill
LatinAmericanCupid Free Trial
We have all fallen victim to the predatory style of free trial that asks for your credit card information and includes details about recurring charges in itty bitty fine print. Then, your card gets declined buying groceries in a week when you are being charged for a site you never plan to use again. We've been there, and it sucks! 
Luckily, this site is not like that! Latin American Cupid's free trial is genuinely free. There is no need to input any payment information before you start your trial and you can use the free version of the site as long as you please!
While we do think the paid features on Latin American Cupid are worth the price, we know that being able to test drive a site for an extended period of time is important to many users. So, if you are one of those people, you will love Latin American Cupid's free trial!
---
Features Included with Trial Account:
Create a profile
Add profile photos
See who's online
Search and browse profiles
Open and view basic profiles
Show interest in profiles
Add profiles to your Favorites list
Basic matching
Communicate with premium members
Features Not Included in Trial:
Message all members
Live chat on instant messenger
Send and receive messages
Ad free experience
Hide your profile and browse anonymously
Rank above non premium members in results
Double your profile space
Get a VIP profile highlight
Advanced search filters
Advanced matching algorithm
Message translations available
Customer Support Options
LatinAmericanCupid has a bit of a confusing approach to customer support, but once you get the hang of it, it is quite helpful.
To access the general FAQ, you have to find the help link under the settings tab on the home page. This will pop open a chat box that looks like a live customer service chat. However, this is just a place to search your question. The AI will then recommend help pages to solve your problem.
If your problem isn't solved, the chat box has a "contact us" button that allows you to send an email to the customer support team. Our experience resulted in a reply in less than 8 hours, which is very impressive!
---
LatinAmericanCupid FAQ
Is LatinAmericanCupid LGBTQ+ Friendly?
Yes. You are able to sign up for both heterosexual and homosexual relationship matching on LatinAmericanCupid. However, there are far fewer LGBTQ users on the site, which can lower your overall results.
Is There An App For LatinAmericanCupid?
Yes! There is a Google Play store app for LatinAmericanCupid.com. The site is mobile-optimized, so those who can't download the app can access their profile from the browser on their mobile device.
Can I Message Members For Free?
Yes and no. If a premium member messages you, you will be able to message them back. However, you won't be able to initiate messages as a free member.
Should I Sign Up With Facebook Login?
Signing up with a Facebook Login is an option, and can allow you to quickly transfer profile details and photos to your LatinAmericanCupid account. However, linking your profile to another site with a frequency of data breaches may not be in the best interest of your data privacy.
Do I Need A Cell Phone To Sign Up?
No! You don't need a phone number to sign up for an account and you can access the site online. This means that even those with no cellphone have the opportunity to meet great singles on LatinAmericanCupid.com.
What Do Free Members Get?
Free members may not have access to all the amenities of a paid member, but they can:
Sign up for a profile
Fill in their profile information/ upload photos.
Browse matches
Chat with Premium members
Show interest in profiles
Gold Vs. Platinum Membership
Gold Members can do everything a free member can, plus:
Chat with any members they want
Utilize the live chat tool
Get an ad free experience
See no limits on their messaging
Silver members get all the previous perks, plus:
Incognito mode
VIP profile marker
Auto Translation
Enhanced Matching
Double Profile Space
How Can I Sign Up For Free?
If you want to sign up for a free trial of LatinAmericanCupid, just follow our links all over this page. This will take you right to the sign up page, where you can quickly gain access to the free features of the site. Then, when you are ready to upgrade, simply click the upgrade button at the top of the page.