Spoiler alert—It's Just Lunch is not a new company offering great lunch options in your area. However, if your hunger is for love, It's Just Lunch could be the matchmaking service you've been looking for.
But before we get ahead of ourselves, we need to see how the brand sometimes known as IJL stacks up. In our It's Just Lunch review, we'll talk about whether or not the program is worth it, the pros and cons of using the service, just how much IJL costs, and how it all works.
Our goal is to provide you the information and resources you need to make an informed decision about whether or not It's Just Lunch is legit and worth it for you.


It's Just Lunch – The Bottom Line Up Front
Our overall review score for It's Just Lunch is a 5.5 out of 10 total possible points. While this probably foreshadows our overall less-than-great opinion of the service, there are still some pros and cons worth discussing to share how we arrived at that score.
Let's start with the positives about It's Just Lunch. First, the company has been in business for over 30 years, which means they're probably at least doing some things right.
Second, IJL has had a lot of press and garnered a lot of popularity over the years, which usually means a company has a large database of singles. That being said, the company doesn't advertise the size of its userbase, which could be just an oversight or a potential red flag.
The service is available in over 200 cities in the US and around the world, which does probably mean quite a few clients. However, it appears that each of the cities operates independently, so user base size and quality will be city-dependent and probably varies greatly.
In the rest of our It's Just Lunch review we'll dig deeper into the features and processes, but in short, it works much like most other matchmaking companies. You sign up and pay for service, tell them about you and what you're looking for, they find matches, and then send you out on dates. One neat aspect of their program that did stand out was the ability to pause your membership if you're getting to know someone. You don't see this everywhere, so plus one for that.
Now, before you get too excited, we need to address the negatives and drawbacks that we uncovered during our It's Just Lunch review process.
First, and probably most alarming, was that It's Just Lunch has been sued multiple times by multiple different groups, including a class-action lawsuit. The class-action suit referred to the service as "a massive scheme to defraud tens of thousands of single professionals throughout the country." While the suit originated years ago, it was finally settled in 2019 and the company was forced to pay $4.75 million and make significant changes to their contracts to honor clients requests when making matches.
Yikes. In fairness, oftentimes after a company goes through a lawsuit, they do make changes and come out for the better. Whether or not this is the case with It's Just Lunch is going to be up to you to decide.
Second, It's Just Lunch used to run a program that encouraged and compensated publishers and organizations to help drive new clients to the platform. Generally, it's always a great sign when a company is actively investing in growing its userbase, especially in the matchmaking business. Unfortunately, It's Just Lunch closed this program a few years ago, which could be interpreted in a lot of ways, many of which aren't great.
Overall, we think It's Just Lunch offers a lot of positives and it's hard to argue with their 30+ years in business. However, the lawsuits are a big dark cloud that our review team had a hard time getting past.
The Top It's Just Lunch Alternative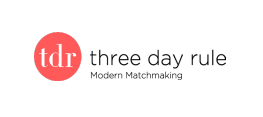 Still want a matchmaker? If It's Just Lunch doesn't sound like the right fit for you, we'd love to introduce you to Three Day Rule. Three Day Rule has been servicing customers since 2010 (over a decade) and has programs in 11 of the biggest cities in the US. Where IJL struggled some with meeting people's deal breakers, Three Day Rule takes the time to identify your six biggest non-negotiables and ensures you that 100% of your matches will not break those deal breakers. Additionally, there are a ton of great perks like free photo shoots (included) free dating coaching (included), the ability to trade in unused dates if you meet someone, and very transparent pricing.
If you're interested, the link below will get you a completely free consultation call with a matchmaker where you can learn all about the program and see if it's right for you!
Overall It's Just Lunch Rating
| Category | Score |
| --- | --- |
| Quality Matches | 7.0/10 |
| Features | 6.5/10 |
| Ease of Use | 7.0/10 |
| Support | 7.5/10 |
| Cost | 4.5/10 |
| Overall Score | 5.5/10 |
5.5/10.0
Pros and Cons of It's Just Lunch
Pros
One on one matchmaker relationship
Ability to pause your membership if you meet someone
City-focused teams
Long track record
Cons
High price tag
Past legal troubles
Numerous complaints about service quality
It's Just Lunch Review Table of Contents
What is It's Just Lunch?
It's Just Lunch is a personal matchmaking service designed to help singles find romantic relationships through one-on-one matching. Founded in 1991 (over 30 years ago) by Irene Lacota, the company saw strong growth through its early years. In 2006, It's Just Lunch was acquired by The Riverside Company, a private equity firm with offices all across the world.
Today, the company is based in Miramar, Florida and has 51-200 employees according to LinkedIn. We think the actual number of employees may be higher than this number, as each city has its own team of matchmakers.
It's Just Lunch offers service in over 200 cities with the majority of locations in the US, but also 6 locations in Canada, 3 locations in Australia, and 2 locations in the UK.
Headquarters: 14471 Miramar Pkwy, Suite 401, Miramar, Florida 33027, US
Founded: 1991 by Irene Lacota
Owned by: The Riverside Company
Website: https://www.itsjustlunch.com/
How It's Just Lunch Works and Notable Features
Now that you know what It's Just Lunch is, the next logical question is how does it work? What makes It's Just Lunch different from other matchmakers? What unique features are they bringing to the table? Let's dive in and answer all of these questions and more.
First, let's start with the six steps of the process that the company lays out on its website:
We get to know you. – This is done via phone where the matchmaker learns who you are, what you're looking for, and also shares the different packages for purchase.
Match selection. – Once the matchmaker has the information they need from you, they start looking for your first match. Once they find that person, they'll let you know who they are and get a date set up.
Face-face-date. – At this point, you go on an in-person date with the match. The matchmaker won't be there with you, so this operates like any other first date.
Share date feedback. – Once your date is over, you'll connect with your matchmaker over the next few days to share your feedback. If the date went well, they'll make notes of that. If it didn't go well, they'll use the feedback to try and dial in the next match they choose for you.
Feel the spark. – If your first date or any subsequent date goes well and you want to explore the new relationship, you're able to pause your It's Just Lunch
Have fun. This really isn't a separate step of the process, but IJL lists it as one, so we did too. It just says to enjoy the process.
Let's now take a minute and look at a few of the more unique features offered through It's Just Lunch.
Guarantees
The million-dollar (or multi-thousand dollar) question people always ask is if It's Just Lunch offers any guarantees. The only guarantee offered is that you will go on dates. There are no guarantees that they will find you that special someone. For the record, this is pretty par for the course for any matchmaking service or dating app.
Privacy
When a match is found, they are only given your first name. You're given their first name, what the matchmaker liked about them for you, and where to show up for the date. We do like how they handle this, so you really don't have to do anything, and you can share as little or as much as you want when you're on the date.
Multi-City Packages
As mentioned, all of the IJL locations are specific to the city that they operate in. If you're open to dating in multiple cities, though, there are options to purchase an upgraded package that covers more than one area.
Additionally, if you live outside of a certain coverage area but are willing to travel there, they offer that with some exclusions. We're not as big of fans of this as it could be abused by some people, but that's our opinion and maybe shouldn't be something you necessarily take as a negative.
It's Just Lunch Pricing
As is the case with most matchmaking services, they tend to be quite cryptic about their pricing. In other words, the only way to get a solid answer on how much things cost is to call and see what is currently being offered.
That being said, we are able to see quite a bit about pricing from the lawsuits that were made public as well as through reviews from other customers. For clarity, the pricing in the lawsuits can be trusted. As for reviews from other customers, we believe them to most likely be accurate, but there's no way to verify that. We're just saying that to be fair.
Here are some tidbits we've seen on pricing:
Plaintiff Tammy Gillingwater in her lawsuit paid $4,700 for a six-month membership.
Plaintiffs Roseanne Vrugtman in her lawsuit paid $2,595 for a 12-month membership.
According to Christine Rodriguez vs It's Just Lunch International (class action lawsuit), everyone on the lawsuit who joined after 2001 paid at least $1,000 for 12 months of service. Bear in mind, this pricing is nearly 20 years old, though.
Mindy Miller said in a complaint to CBS 12 News in Jupiter, Fl in 2022 that she paid $3,400 for 12 dates.
The Tampa Bay Times reported that Sherri Ferrara, who was planning to sue IJL, paid $2,800 for 12 dates.
Elizabeth Young told Denver 7 News in a complaint that she paid $2,700 for a lifetime membership plus a $90 per month fee.
Several complaints on Consumer Affairs revealed what people claim to have paid (user reported):

Gregory from Richmond, VA paid $3,000 for 12 months with 12 total dates. (Report from 2023)

Kristen from NY paid $1,000 for 3 dates. (Report from 2023)

Vivienne from Boca Raton, FL paid $3,400. (Report from 2023)

Ted from Phoenix, AZ paid $5,000 to sign up and was offered a chance to pay $10,000 to join a higher tier membership club. (Report from 2022)

Andrew from Boca Raton, FL paid $3,400 for 6 months with 2 dates per month. (Report from 2022)

Angela from Pennsylvania paid $2,400. (Report from 2022)

Brian from Georgia paid $3,000 for 12 dates. (Report from 2022)
Unfortunately, most of the Consumer Affairs reports were accompanied by users saying the company did not live up to their end of the bargain.
So, how much does It's Just Lunch cost? It looks like you can expect to pay between $1,000 and $15,000 based on the reports we've collected. The most common pricing looks to be around $2,500 to $3,500 for 12 dates. This works out to an average of about $208 to $291 per date.
Keep in mind that when a match is sent to you, whether you accept or decline the match—it counts as a date. Here's a quote from one of the complaints on Consumer Affairs addressing this:
I only went on 6 dates of the 12 date deal. I requested the balance of my money back and they refused. They said I already had my 12 dates. I said "what are you talking about I've only had 6?" Evidently when they send you a pic and background of a potential date and you turn that down, that still counts as a date. So I had "matchmakers" not reading my profile and setting me up with someone that I would never ever date, and that counts as a date.

Brian – Norcross, GA (October 18, 2022)
Complaints About It's Just Lunch
We expect to see complaints about any business—it's understandable. We also expect to see a higher number of complaints when it comes to dating apps or matchmaking services—it happens when emotions are involved. But for It's Just Lunch, it really did feel like people were a lot more fired up, and really about the same two main issues.
One—people were upset that their matchmakers were not paying attention to what they told them, and they felt like they were just trying to make the quota outlined in their contract.
Two—people were claiming that they did not get the number of dates that they paid for. Some of these complaints against It's Just Lunch were what we talked about earlier with matches counting as dates, but most just said they never got the number they paid for.
Customer Support Options
One nice thing about IJL is that it's pretty easy to get in touch with someone. Most dating apps don't have phone numbers you can call, but IJL has them prominently posted on their website. After reading through a lot of the complaints about the company, getting someone on the phone was not something we saw anyone talking about.
That being said, phone seems to be the only way to get in contact with someone. If you're not a big fan of using the phone or prefer to send off an email with a question, this isn't ideal. We'd love to see a few additional customer support options included in the future.
Closing Thoughts on It's Just Lunch
Ultimately, the decision is yours on whether or not It's Just Lunch is for you. For us, we think you'd be happier at Three Day Rule, which you can read more about in our Three Day Rule review linked below, or you can use the link at the top of the page to get a free consultation call right now!
All in all, we think It's Just Lunch has some merit, but there are quite a few black eyes and complaints throughout its past that make it a miss for us.
---
---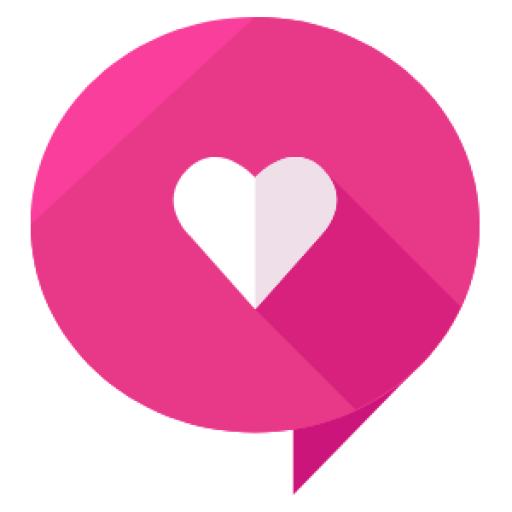 Written By: Healthy Framework Team
The Healthy Framework team has a combined 50+ years of experience in the online dating industry. Collectively, the team has reviewed over 300 dating apps and is known as one of the leaders in the relationship advice and information space. The team's work has been featured on Zoosk, Tinder, The Economist, People Magazine, Parade, Women's Health, Her Campus, Fox, and more.