The HUD dating app is one of the most popular casual dating options on the current market. It was launched in 2015 and by 2016 it was within the top 20 most downloaded apps in the lifestyle market.
We aren't surprised, they have a really interesting approach to casual dating that makes you wonder why other apps haven't changed things up to match!
Still, HUD often gets outperformed on tier lists by other long-standing apps in the casual dating market. We wanted to know why. So we jumped into the world of being a HUD app user to see what people love, what they hate, and if it is worth the download.
Want to see what we learned? Read on for our final take!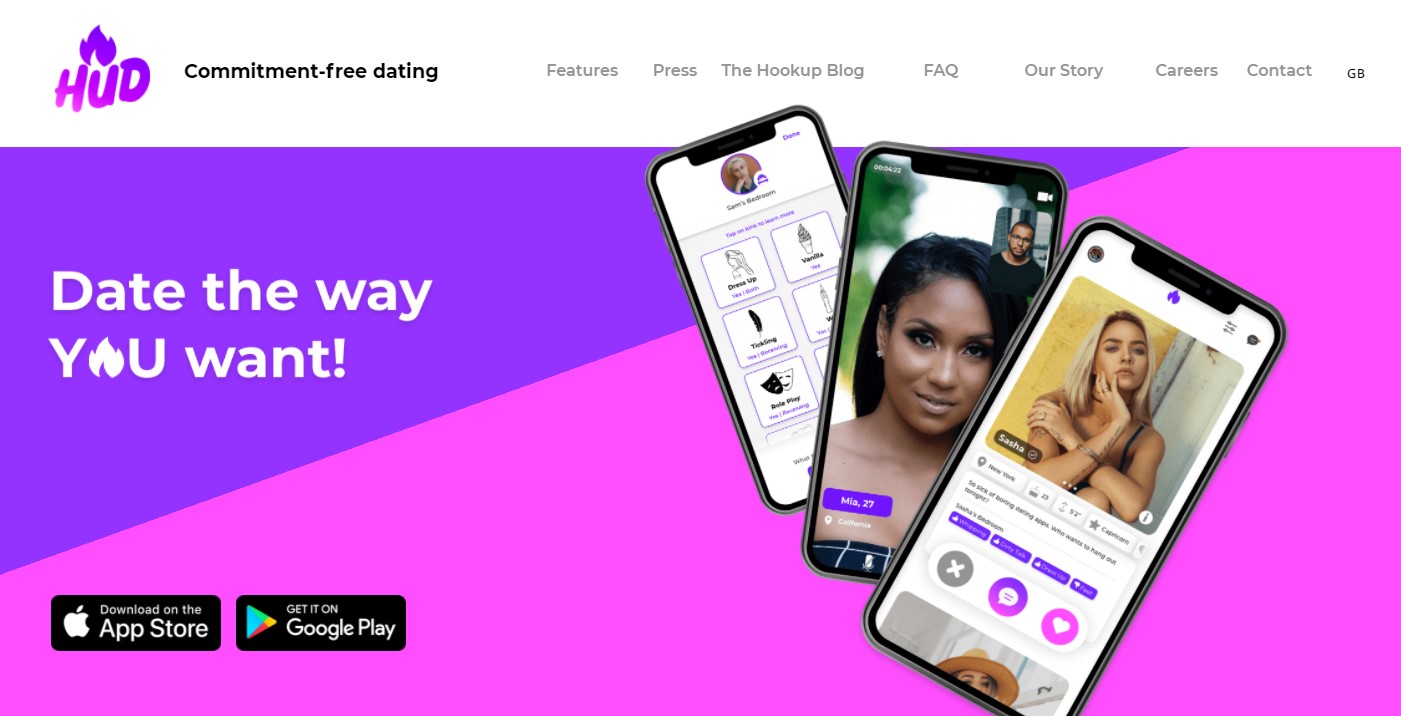 Overall HUD App Rating
| Category | Score |
| --- | --- |
| Quality Matches | 8.0/10.0 |
| Features | 8.5/10.0 |
| Ease of Use | 8.5/10.0 |
| Support | 6.5/10.0 |
| Cost | 8.0/10.0 |
| Overall | 7.5/10.0 |
7.5/10.0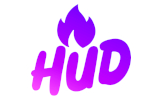 Pros and Cons of the HUD Dating App
Pros
You can access your HUD profile on Apple or Android.
The approach to dating is casual but not sleazy.
There are very few fake or blank profiles.
You can scroll through all matches at once. No swiping necessary.
Cons
You have to pay to use the app in any functional way.
There is a lack of autofiltering when it comes to illicit photos.
The filtering options are a bit weird at times (more on this below).
> Best Casual Dating Apps of the Year (For You)
Is the HUD App Worth It? – The Bottom Line Upfront
Boy oh boy, HUD put us on an emotional rollercoaster.
We love a lot the features on HUD and how they have changed up the icky feeling that comes with hookup apps and makes it feel a little more focused on fun and connections. However, there are some design features we simply don't understand.
HUD received criticism in the past about its lack of inclusivity for the LGBTQ+ community, which they took to heart and adjusted their filtering options. However, even after boasting an inclusivity tagline they still have race filtering features for searching which we find a little strange.
We also don't love that the free version of the app is insanely restrictive and only lets you look around, but you can't use any basic features.
It makes it difficult to say whether we think HUD is worth it. After weighing all things together, we think that HUD is worth it for those that want to pay for a few extra features for their casual dating app. However, if you are wanting a free hookup app, there are plenty of those available as well.
Who HUD App Is Good For
Anyone seeking a higher quality option hookup app.
Singles that like to see all their matches together versus endlessly swiping.
Anyone wanting a break from old-school hookup apps like Tinder or Plenty of Fish.
Those who are willing to pay a bit more for better, more useful features.
Who HUD App Might Not Be Best For
Those who prefer to use free apps for casual dating.
Singles seeking long-term romance over hookups and casual dating.
Older singles, as the user base is mostly under the age of 35.
Fast Facts About HUD
There are over 9 million registered users on HUD App
HUD App was launched in 2015 and was in the top 20 lifestyle apps by 2016
4 star rating on Google Play
4.1 star rating and over 100,000 reviews on the Apple App Store
HUD Review Information
Site Name: hudapp.com
Paid or Free: Paid site with a limited free option
Average Sign-Up Time: ~ 3 minutes
Paid Membership Pricing: Plans starting as low as $9.99 per month
HUD Review – Table of Contents
HUD Features Overview
Now, we aren't thrilled by the lack of features in the free version of HUD, but we can't get over how great the features get when you sign up for a paid membership. Here are three of our favorite features on the HUD dating app:
Endless Scrolling
The thing we usually harp about on casual dating apps is the swiping functionality. Especially if swipes are limited! There is nothing worse than passing on a few "maybes" only to get to the end of your swipes without finding anyone better!
HUD solves this by creating an endless scrolling format for matches. This means you can make matching decisions based on how your options stack up against one another. We love this feature because it takes out a lot of the frustration and decision-anxiety that comes with swipe-style apps.
The Bedroom
HUD app's bedroom feature is pretty unique and a lot of fun to use. The Bedroom is a place where you can see exactly what kinks your match has and get informative descriptions of how they may be incorporated in the bedroom.
This removes all the awkwardness around what is okay and not okay to request once you actually meet up. Plus, you might just learn a thing or two along the way.
SAFELY Badges
HUD is partnered with SAFELY – a company that advocates for STI/STD testing, education, and treatment. Those who get tested with SAFELY can get a special badge on their HUD profile to let users know they are clean and safe.
We like that this feature not only brings awareness to the issue of STIs and STDs in the dating community, but also offers users a way to ensure they are only interacting with individuals that take their sexual health seriously.
The Quality of Singles at HUD
The quality of singles on the HUD app are way higher than on similar sites. This is thanks to the lack of a fully-functioning free tier of membership. Spam accounts and trolls may exist, but they typically don't want to pay for a membership, so they can't message anyone.
Our main issues with the quality of the overall singles pool is that it is smaller than other casual dating apps. It works great for singles in larger cities, but those in rural areas may have a limited selection of matches (especially if they are heavy handed with the search filters).
How to Sign Up at HUD
Signing up on HUD is done through your phone, Google Account, Apple ID, or Facebook. No matter which option you choose, you will still need to confirm your phone number, provide your name, birthday, gender identity (and who you want to be shown to), and couple status. Then, you must upload at least one photo to finalize your profile.
Price | How Much Does HUD Cost?
| Membership Type | Membership Length | Monthly Cost | Total Cost |
| --- | --- | --- | --- |
| Paid | 1 month | $24.99 | $24.99 |
| Paid | 3 months | $16.66 | $49.99 |
| Paid | 6 months | $11.67 | $69.99 |
| Paid | 12 months | $16.67 | $199.99 |
Customer Support Options
The HUD dating app follows the unfortunate trend of no real customer service in the casual dating industry. This means that you have to try and solve your problems by looking through a short set of FAQs and if that doesn't work you can feel out a general feedback email form.
There is no live chat, contact phone number, or even a direct moderator email.
Get Started Now!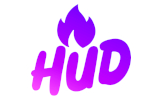 ---
FAQ
Is HUD the same as Tinder?
HUD and Tinder are both casual dating apps, but there are a lot of differences among the two. Tinder functions by letting you swipe through any single in your local area until you find one that is interested in you as well. HUD takes out a lot of the chance and erraticism by providing an endlessly scrollable list of matches and letting you take your time on deciding who to match with.
Can I use HUD for Free?
Yes. You can sign up for HUD and make a profile for free. However, the rest of the main features of HUD are behind a paywall, so you will likely be unable to do anything but look around.
Is There a Free Trial of HUD Premium?
HUD occasionally offers free trials of their premium membership that last for 7 days.
Can I Use HUD on my PC?
No. HUD is available on mobile devices but not on PC. Some websites claim to have "emulators" that you can use to access your account online. However, these are not created by HUD and may be riddled with malware and viruses, so we highly suggest against downloading them.