If you've been looking into the dating app industry lately, you've likely heard of Hinge. They talk a pretty big game with their tagline "the dating app designed to be deleted." If their claim is true, then the real question is—are people deleting the Hinge app because they found love or are they deleting it because they hate it?
We're going to answer that question once and for all today.
Our Hinge reviews are going to focus on a deep dive into everything Hinge has to offer, by taking a look at what makes them so different from other dating apps, and helping you to decide once and for all if Hinge is legit and worth your time.
If you're ready, let's get into it and discuss the things your decision may hinge on (all cheesy puns intended).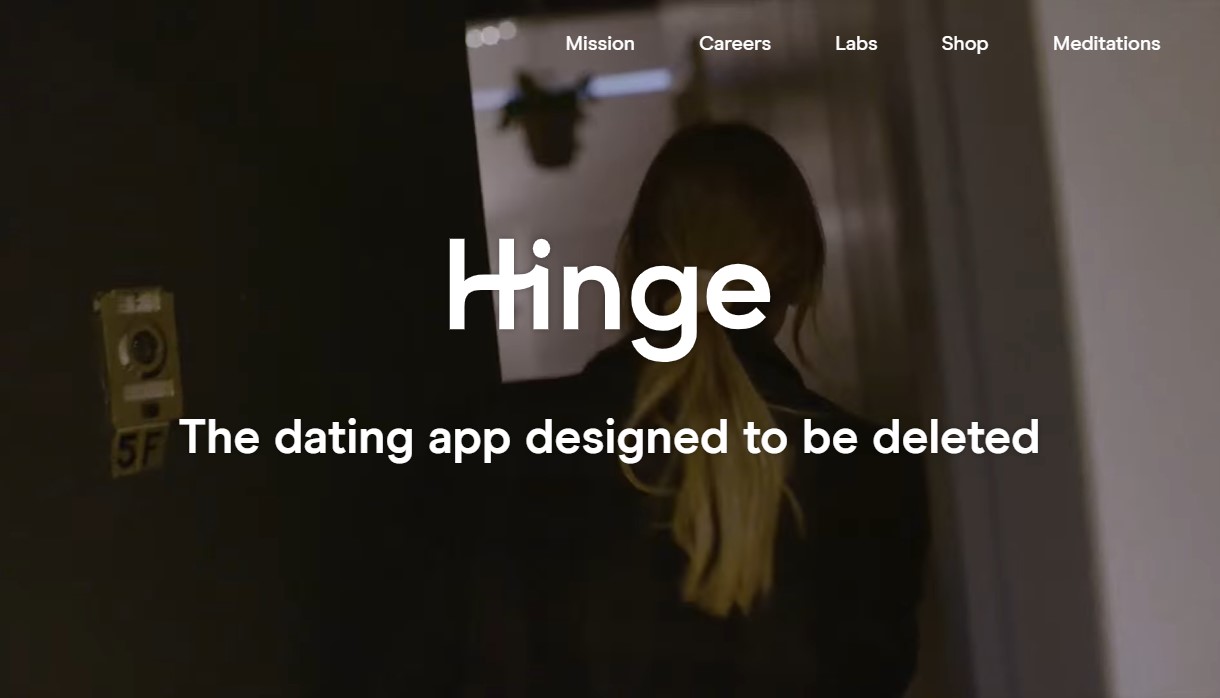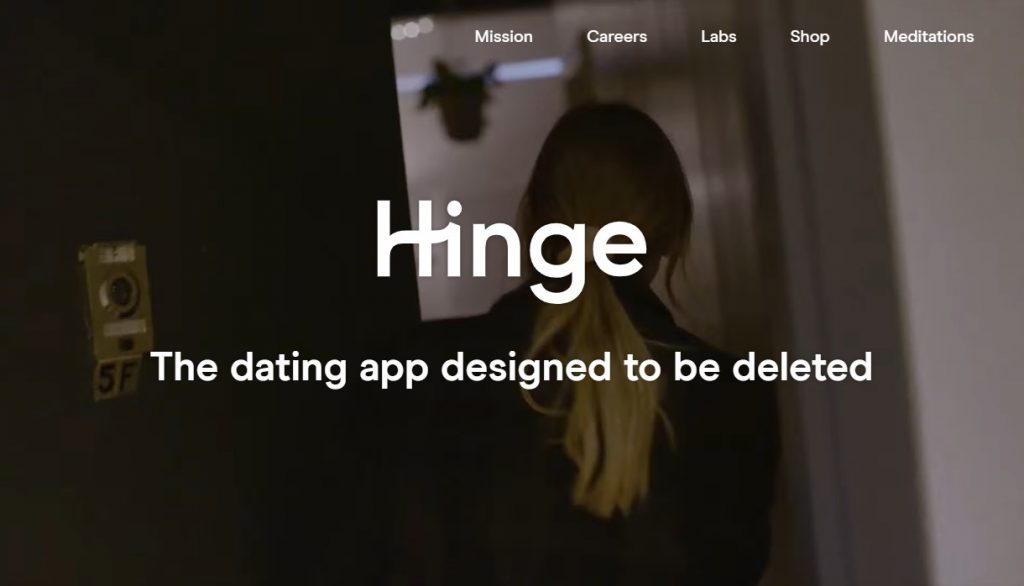 Is Hinge Worth It? – The Bottom Line Upfront
What makes the Hinge app interesting is that it's not really a cookie cutter version of other dating sites with a few small tweaks to try and look a little different. The owners of Hinge (Match Group) really took a swing with the overall layout and the numerous ways that users can interact to try and offer a different kind of online dating experience.
Did they hit it out of the park? It depends on what you like. If you're someone who subscribes to the "if it ain't broke, don't fix it" mentality, you might find Hinge a bit annoying. The app uses what we call artistic free-flow profiles where all of the text information is jumbled in between the photos. It creates a bit of a story-telling-esque' where you see a photo and then a little bit of text and then another photo and so on.
If you really like organized order to the chaos of dating, you might not like this. Additionally, if there are things that are major deal breakers for you that you always check first on someone's dating profile, you'll be spending a lot of time on profiles that may not be great fits for you.
However, if you're someone who likes to rock the boat and a little creative chaos is okay with you for the good of the experience, you might think Hinge is pretty legit. It does give off this feeling of slowly getting to know someone instead of just auto-piloting through photos and the profile information.
Again, whether or not Hinge is worth it depends on how you like information (and matches) presented to you. We'll talk more in the rest of this Hinge review about how Hinge works and some of the unique features offered that may help you if you're still on the fence about giving it a try.
Some Info on Hinge Alternatives
If the more traditional dating site options sound like more of your speed you're not alone! There's a reason most other sites do things a particular way after all. So with this in mind, we wanted to include a few helpful comparisons for you to consider (find links below).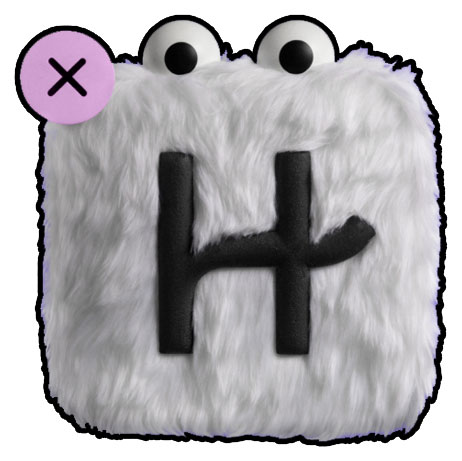 Overall Hinge Reviews Rating
| Category | Score |
| --- | --- |
| Quality Matches | 8.0/10.0 |
| Features | 8.5/10.0 |
| Ease of Use | 7.5/10.0 |
| Support | 6.0/10.0 |
| Cost | 8.0/10.0 |
| Overall | 7.5/10.0 |
7.5/10.0
Pros and Cons of the Hinge Dating App
One of the best ways to figure out if Hinge is worth it for you is to look at the pros and cons. It's a quick way to see if something stands out as a make or break feature or item that lets you know how to proceed. Here are the major pros and cons of the Hinge app.
Pros
Reinvented the way that you view profiles for a slower-paced, more immersive feel
Offers several low-commitment ways of showing interest to a match
Seems to be growing in popularity thanks to the company's aggressive marketing pushes
Cons
The complexity of the app can make figuring out all the features a bit of a timely process
The artistic profiles may leave you annoyed trying to find particular pieces of information and also with the time it takes to get yours how you want it.
Profile load times can be slow and occasionally buggy due to the complexity of some features
In our Hinge review tests in major cities, it really looked like everyone on the app was a model straight from a magazine. This could be a pro, but it also might be a bit of a turn off depending on what you're looking for.
Who Hinge Might Be Good For
Younger singles in the 18-35 year bracket
Those looking for a more casual dating experience
Singles who have tried online dating before and want something considerably different
Singles that want to explore modern and unique dating app features
Who Hinge Might Not Be Best For
Those seeking a serious commitment
Singles who like organized dating profiles that they're used to navigating
Singles who want to be matched based on personality compatibility
Those who want to have access to more matches per day
Android users as the app is reported to crash and be unresponsive on Android devices
Hinge Dating App Review – Table of Contents
What is Hinge?
Hinge is an online dating app for young people that find itself in a unique spot in the online dating industry. It's nestled somewhere between serious marriage oriented sites like eHarmony and extremely casual sites like Tinder. But where did this site come from?
It all started back in 2011 under the name "Secret Agent Cupid". The idea was that users would be able to connect and list which of their Facebook friends they had crushes on as a way to start relationships that may not have otherwise happened. Before long Secret Agent Cupid was gone and Hinge was born.
After that the Hinge dating app continued to evolve and by 2017 was consistently being mentioned in the wedding announcements from the New York Times. This caught the eyes of some major players and the brand was acquired by the Match Group by the February of 2019. The site is still owned and operated by the Match Group today who work to keep this app unique and relevant.
Fast Facts About Hinge
Site Name: Hinge, Hinge.co, Secret Agent Cupid (original name)
Paid or Free: Free site with paid service options
Average Sign-Up Time: Less than 10 minutes
Paid Membership Pricing: Plans starting as low as $9.99 per month
Interesting Facts About the Hinge App:

Had an average of 6 million users per month in 2020.
400,000 of those members use the paid service option.
4.5 stars and over 400,000 reviews on IOS .
3.5 stars and over 140,000 reviews on Android.
Presidential candidate Pete Buttigieg met his husband on Hinge.
Hinge Features Overview
One thing we really like about Hinge is the way they approach dating app features. They are trying to move away from the vague and redundant features of most apps (like super liking—we're looking at you Tinder) and using a combination or rewording and repurposing to make the online dating process a little happier.
Let's take a look at some of the more popular and impactful features we played around with during our most recent Hinge review. First, let's look at what features you get with the Hinge free trial and what features you're going to have to pay to get your hands on.
| Feature | Free (Free) | Premium (Paid) |
| --- | --- | --- |
| See Matches | Yes | Yes |
| See Who Likes You | X | Yes |
| Unique Profile Features | Yes | Yes |
| Set Advanced Preferences | X | Yes |
| Deal Breakers | Yes | Yes |
| Send Likes | Yes (limited) | Yes (unlimited) |
| See Standouts | Yes | Yes (twice as many) |
| Send Roses | Yes (1 per week) | Yes (1 per week) |
Unique Profile Features
One thing we did like from our most recent review of Hinge is that they do allow all users regardless of payment or premium status to use all of the robust and unique profile fields. These include a lot of things that you're not going to see on other sites like:
Recording little videos for your profile
Connecting your Instagram account right on your profile (actually shows photos there)
Conducting a poll
Your vaccine status
Your Zodiac sign
Unique short answer prompts (pick the ones you want). We included a screenshot below of a few of the sample short answer options available:
Set Advanced Preferences
Want to dial in your matches as much as possible? As a premium Hinge app member, you'll be able to more aggressively filter your matches by height, children, family plans, education level, politics, drinking, smoking, marijuana, and drug preferences. Free members are only able to set by age, maximum distance, ethnicity, and religion (and even these you can't set until you complete your profile).
Deal Breakers
Deal breakers are an advanced form of setting preferences for your matches. If you designate something as a deal breaker (smoking, having kids, etc.) than potential matches that have the deal breaking quality will be strictly removed from your search results. Your standard preferences are a guide for the matching system and you may still see matches from outside your listed preferences, which is why deal breakers are so useful!
Roses
Roses are Hinges answer to "super likes." When you see a profile that interests you, you can give that profile a rose. This pushes your profile to the top of that person's list so they see you as one of their first match options.
Since this feature provides you a bit of a leg-up against the person's other matches, it can be a little costly. Each user gets one free rose each week. Beyond that, they cost $3.99 a piece, so you will want to use them sparingly.
Boosts
Boosting a dating profile is not some new or unheard of dating app feature, but we really like the way Hinge approaches the boosting process. First, they do not show that you have boosted in any way. Instead, you just show up as a match for a lot of people during the hour in which your boost is active.
Secondly, you will see a lightning bolt next to matches that are a direct result of your boost. This transparency is really stellar because it allows you to make an educated decision on whether or not boost purchases are worth it for you.
Skips
As you are discovering profiles you will be able to skip those that you don't like. Where Hinge is a bit different is that they have a safety net for those fast clickers that get ahead of themselves. Accidentally skip an interesting profile? Click the undo button and their profile reappears.
You can only undo immediately after skipping, so this won't help you if you suddenly want to view a profile you skipped 15 minutes ago.
Standouts
Standouts is a really interesting feature that Hinge offers. It acts as a prompt board where you can see your matches responses to prompts to get a feeling for their personalities. This is a great way to see beyond the surface level of a match's profile,
The Quality of Singles at the Hinge Dating App
Alright, this is where we're going to allow ourselves to indulge in some rumors that we're unable to confirm except for our anecdotal research on the topic. That we share so you can choose to take this first part with a grain of salt. There are rumors that Hinge only shows you the most attractive profiles when you're a free member to entice you to upgrade to premium.
Again, we have no way of knowing this is true, but it's important to at least mention when talking about the quality of the singles on the app. During our anecdotal Hinge app reviews, we definitely saw almost 100% model-quality singles when flipping through our first few sets of matches. Does this mean anything? Absolutely not. Is it possible that everyone on the app is just that dang physically attractive? Not sure.
But check this out. If it is true, that's okay. That means there are a ton of "regular folk" as well as super attractive singles on the Hinge app, which would be a win. And if it's not the case and everyone on the app is just that dang good looking—well, that is probably a positive unless you're someone that is looking for something a little different.
What we did see particularly on our last Hinge review (and this is, of course, anecdotal again) is a lot of singles that put they're looking for a serious relationship or committed relationship, but the profiles are highly…provocative? In other words, most of the pictures we saw were showing off a lot of skin, which some might say doesn't quite coincide with looking for a serious relationship.
Look, there's nothing wrong with showing off what your mama gave you. But we just want to share because part of the quality of the singles on a dating app involves if their intentions line up with their actions. We won't give our final ruling on that here, but we'll let you use the information that we've provided to make your own judgment call (or just try out Hinge yourself).
How to Sign Up for Hinge
Speaking of trying out Hinge yourself…signing up for an account is actually quite fast as long as you have a smartphone (iPhone, tablet, iPad, or Android). If you don't have any of these and only have a laptop or desktop, you're not going to be able to sign up as there is no web-based version available.
As for signing up, all you have to do is download the app, sign up with your phone number (And verification), and you'll be seeing matches in no time. That's pretty much all there is to it! You have the option to connect your account to Facebook and/or Instagram, but it is absolutely not necessary.
Pricing | How Much Does Hinge Cost?
As you have probably already figured out because you're a smarty pants, Hinge is not free. Yes, there is a free trial and free account that do give you some abilities to "get in the game". However, to get access to all the features (and more of the free features), you will need to upgrade to a paid premium account.
How much does that cost? Glad you asked! Here's a breakdown of the most recent costs. And if you would like to learn a bit more about what comes with each membership, how you can pay, how renewals work, and how the a la carte features (like roses, standouts, boosts, etc.) work, check out our Hinge pricing guide now.
| Membership Type | Membership Length | Total Cost | Monthly Cost |
| --- | --- | --- | --- |
| Premium | 1 Month | $34.99 | $34.99 |
| Premium | 3 months | $64.99 | $21.66 monthly |
| Premium | 6 months | $99.99 | $16.66 monthly |
Customer Support Options
The customer support options at Hinge leave a lot to be desired. If you follow the links to contact support at Hinge you end up on a run around through their limited FAQ section. If you follow the links in this section that specifically say "contact us," or "technical support," you will be disappointed to find a page asking you to uninstall and reinstall the app. There is no information about actually contacting customer support.
It does look like Hinge recently added a support bot, but that's a far cry from actual live support. After some playing around, we did find that if you type "agent" it will give you the option to select an issue and contact support. We're not able to tell you how effective that response is, though, as we don't want to be reporting fake issues during our review process.
Hinge Dating App Review FAQ
Can I downgrade my premium subscription to the base option?
Yes. You do this through cancelling your premium membership in your settings. If you cancel in the middle of a month, you will still have access to premium features until the end of said month.
How do I set my search Preferences?
You can edit your search preferences in the settings portion of your app. These preferences will affect who you see in the discover page, but you will sometimes still be shown users outside your preferences. You can also utilize deal breakers, which keeps users with those features from being included in your discover page.
Can I get a refund if my app stops working?
No. You will need to be sure that the app is working properly on your device because you are unlikely to receive a refund even if the issues with the app are beyond your control. This is one of the reasons the majority of users stick with the free profile.
Can I use Hinge for free?
Yes! The majority of Hinge's users use the free version of the app because it allows access to the majority of features and services. That means you can get essentially the full experience without spending a dime.
Does Hinge live up to its slogan?
User experiences seem to really vary depending on where you live and what mobile device you have. Overall, it does seem that more people are deleting the app out of frustration than are deleting the app thanks to finding a partner.
---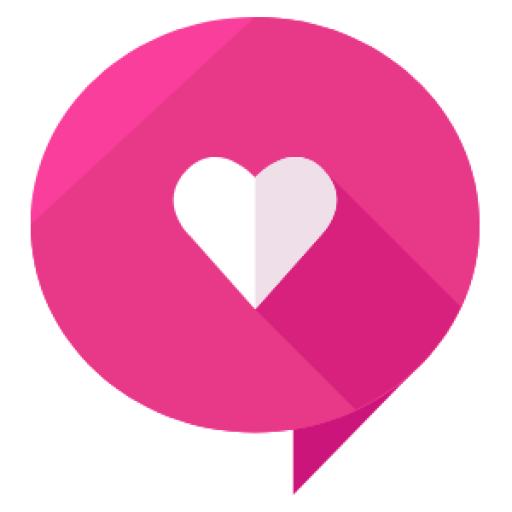 Written By: Healthy Framework Team
The Healthy Framework team has a combined 50+ years of experience in the online dating industry. Collectively, the team has reviewed over 300 dating apps and is known as one of the leaders in the relationship advice and information space. The team's work has been featured on Zoosk, Tinder, The Economist, People Magazine, Parade, Women's Health, Her Campus, Fox, and more.