If you've been looking into the dating app industry lately, you've likely heard of Hinge. They talk pretty big game with their tagline – "the dating app designed to be deleted." The real question is, are people deleting it because they found love or because they hate it?
Today, we are going to deep dive into everything Hinge has to offer and look at what makes them so different from other dating apps. From cost to customer satisfaction, we've looked at it all. If you've ever considered giving Hinge a try, definitely check this review out first!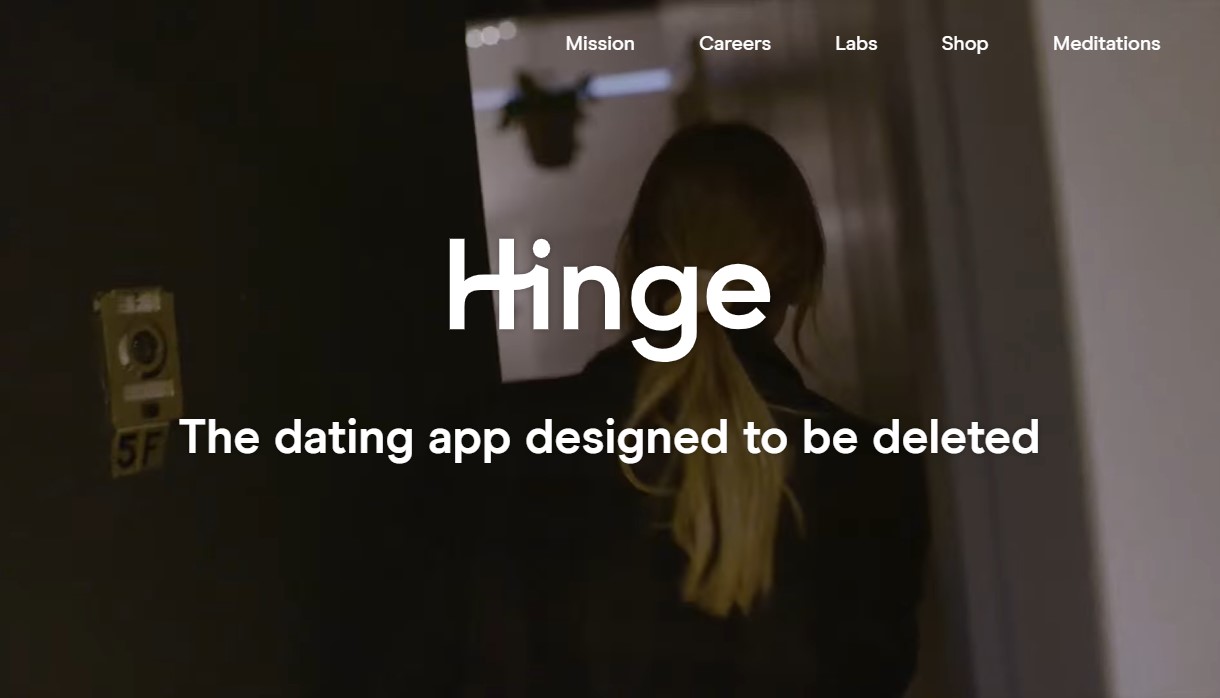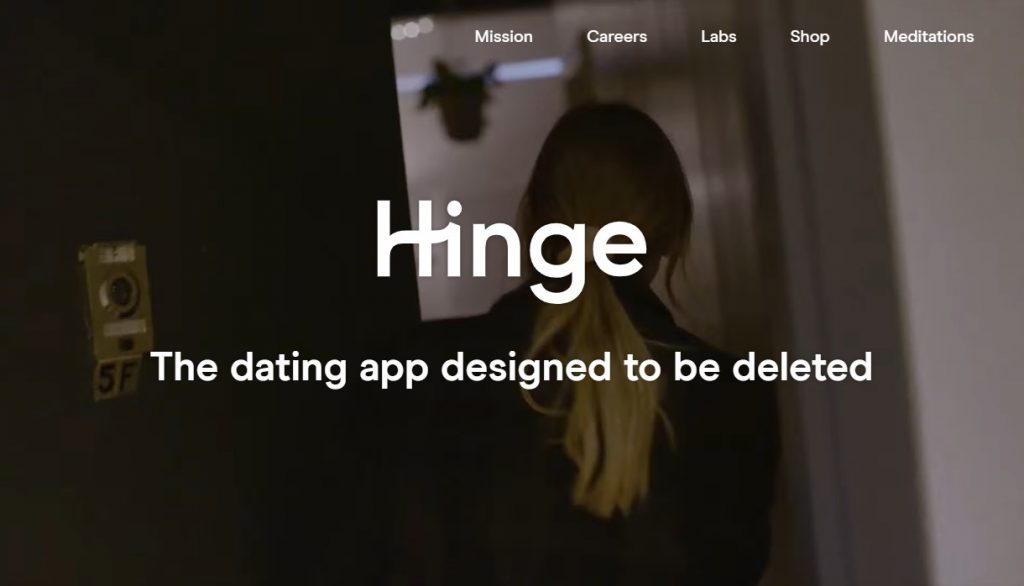 Is Hinge Worth It? – The Bottom Line Upfront
Hinge is an interesting app that lives somewhere between the likes of swipe apps like Tinder and serious dating apps like eHarmony. When we consider everything that Hinge has to offer and the quality of their singles, we would say that it is definitely worth giving Hinge a try. Since you can try Hinge for free, you really aren't losing anything.
However, you will definitely want to get a feel for how the app works on your device, the singles in your area, and how many matches you are getting each day to determine if it is worth paying for a premium membership. With the lack of customer support and the cost of ala carte boosts and features, you may want to stick with the free membership as long as you can.
Best Hinge Alternatives – Other Top Casual Dating Apps
Who Hinge Is Good For
Younger singles (18-35)
Those looking for a more casual dating experience
Anyone looking for a free dating app option
Singles that want to explore modern and unique dating app features
Who Hinge Might Not Be Best For
Those seeking a serious commitment
Singles who want to be matched based on personality compatibility
Those who want to have access to more matches per day
Android users as the app is reported to crash and be unresponsive on Android devices
Overall Hinge Rating
| Category | Score |
| --- | --- |
| Quality Matches | 8.5/10.0 |
| Features | 9.5/10.0 |
| Ease of Use | 10.0/10.0 |
| Support | 6.0/10.0 |
| Cost | 8.5/10.0 |
| Overall | 8.0/10.0 |
8.0/10.0
Pros and Cons of the Hinge Dating App
Pros
The app can be downloaded and accessed for free.
Hinge is available in over 20 countries.
Offers unique features like roses, boost, and skips.
Cons
Match showings are on a strict timer.
Hinges matching system is more about accessibility than compatibility.
Users report that the app is buggy and prone to crashing.
Hinge Dating App Review – Table of Contents
What is Hinge?
Hinge is an online dating app for young people that find itself in a unique spot in the online dating industry. It's nestled somewhere between serious marriage oriented sites like eHarmony and extremely casual sites like Tinder. But where did this site come from?
It all started back in 2011 under the name "Secret Agent Cupid". The idea was that users would be able to connect and list which of their facebook friends they had crushes on as a way to start relationships that may not have otherwise happened. Before long Secret Agent Cupid was gone and Hinge was born.
After that the Hinge dating app continued to evolve and by 2017 was consistently being mentioned in the wedding announcements from the New York Times. This caught the eyes of some major players and the brand was acquired by the Match Group by the February of 2019. The site is still owned and operated by the Match Group today who work to keep this app unique and relevant.
---
Fast Facts About Hinge
Site Name: Hinge.co
Paid or Free: Free site with paid service options
Average Sign-Up Time: Less than 10 minutes
Paid Membership Pricing: Plans starting as low as $9.99 per month
Interesting Facts About the Hinge App:

Had an average of 6 million users per month in 2020.
400,000 of those members use the paid service option.
4.5 stars and over 400,000 reviews on IOS .
3.5 stars and over 140,000 reviews on Android.
Presidential candidate Pete Buttigieg met his husband on Hinge.
Hinge Features Overview
One thing we really like about Hinge is the way they approach dating app features. They are trying to move away from the vague and redundant features of most apps (like super liking) and using a combination or rewording and repurposing to make the online dating process a little happier. Here are a few of our favorite Hinge features:
Roses
Roses are Hinges answer to "super likes." When you see a profile that interests you, you can give that profile a rose. This pushes your profile to the top of that person's list so they see you as one of their first match options.
Since this feature provides you a bit of a leg-up against the person's other matches, it can be a little costly. Each user gets one free rose each week. Beyond that, they cost $3.99 a piece, so you will want to use them sparingly.
Boosts
Boosting a dating profile is not some new or unheard of dating app feature, but we really like the way Hinge approaches the boosting process. First, they do not show that you have boosted in any way. Instead, you just show up as a match for a lot of people during the hour in which your boost is active.
Secondly, you will see a lightning bolt next to matches that are a direct result of your boost. This transparency is really stellar because it allows you to make an educated decision on whether or not boost purchases are worth it for you.
Skips
As you are discovering profiles you will be able to skip those that you don't like. Where Hinge is a bit different is that they have a safety net for those fast clickers that get ahead of themselves. Accidentally skip an interesting profile? Click the undo button and their profile reappears.
You can only undo immediately after skipping, so this won't help you if you suddenly want to view a profile you skipped 15 minutes ago.
Standouts
Standouts is a really interesting feature that Hinge offers. It acts as a prompt board where you can see your matches responses to prompts to get a feeling for their personalities. This is a great way to see beyond the surface level of a match's profile,
Dealbreakers
Deal breakers are an advanced form of setting preferences for your matches. If you designate something as a deal breaker (smoking, having kids, etc.) than potential matches that have the deal breaking quality will be strictly removed from your search results. Your standard preferences are a guide for the matching system and you may still see matches from outside your listed preferences, which is why deal breakers are so useful!
The Quality of Singles at the Hinge Dating App
Hinge is definitely created as a place for young (18-35) singles that are focused on finding commitment and companionship. However, reviewing users indicate that they have run into many matches that are upfront about wanting nothing more than a booty call.
Over all, you will find a mix of professional and career focused singles and immature singles that are likely to open up conversation with corny or overly sexual pickup lines. Unfortunately, this will be hard to avoid given the target age group.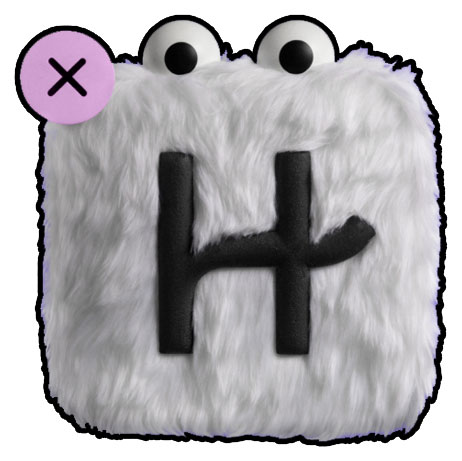 How to Sign Up for Hinge
Signing up with Hinge is super easy and super fast. Just sign up with your phone number and fill out your profile. That's pretty much all there is to it! You have the option to connect your account to Facebook, but it is absolutely not necessary. To get started for free, all you have to do is click the link below.
Pricing | How Much Does Hinge Cost?
| Membership Type | Membership Length | Membership Cost |
| --- | --- | --- |
| Premium | 1 Month | $29.99 |
| Premium | 3 months | $19.99 monthly |
| Premium | 6 months | $14.99 monthly |
Customer Support Options
The customer support options at Hinge leave a lot to be desired. If you follow the links to contact support at Hinge you end up on a run around through their limited FAQ section. If you follow the links in this section that specifically say "contact us," or "technical support," you will be disappointed to find a page asking you to uninstall and reinstall the app. There is no information about actually contacting customer support.
Get Started Now!
---
Hinge FAQ
Can I Downgrade my Premium Subscription to the Base Option?
Yes. You do this through cancelling your premium membership in your settings. If you cancel in the middle of a month, you will still have access to premium features until the end of said month.
How Many Matches Will I See Per Day?
You can get up to 15 matches per day and free members can like up to 10 profiles per day. These matches rest at noon each day.
How Do I Set My Search Preferences?
You can edit your search preferences in the settings portion of your app. These preferences will affect who you see in the discover page, but you will sometimes still be shown users outside your preferences. You can also utilize dealbreakers, which keeps users with those features from being included in your discover page.
Can I Get a Refund if My App Stops Working?
No. You will need to be sure that the app is working properly on your device because you are unlikely to receive a refund even if the issues with the app are beyond your control. This is one of the reasons the majority of users stick with the free profile.
Can I Use Hinge for Free?
Yes! The majority of Hinge's users use the free version of the app because it allows access to the majority of features and services. That means you can get essentially the full experience without spending a dime.
Does Hinge Live Up to It's Slogan?
User experiences seem to really vary depending on where you live and what mobile device you have. Overall, it does seem that more people are deleting the app out of frustration than are deleting the app thanks to finding a partner.