If it's been a while since you've been in the dating game, digital or otherwise, you may be surprised by all the new faces in the dating app industry. Happn, is one of the relatively newer options for modern singles. Created in 2014, the app has just over 6 years under its belt and has made some great strides in that time.
Still, we were interested to see if this app really has a chance of competing with some of the big names out there. To figure it out, we dug down deep into Happn's app and looked through user reviews, their terms of service, statistical data, and so much more to learn the truth.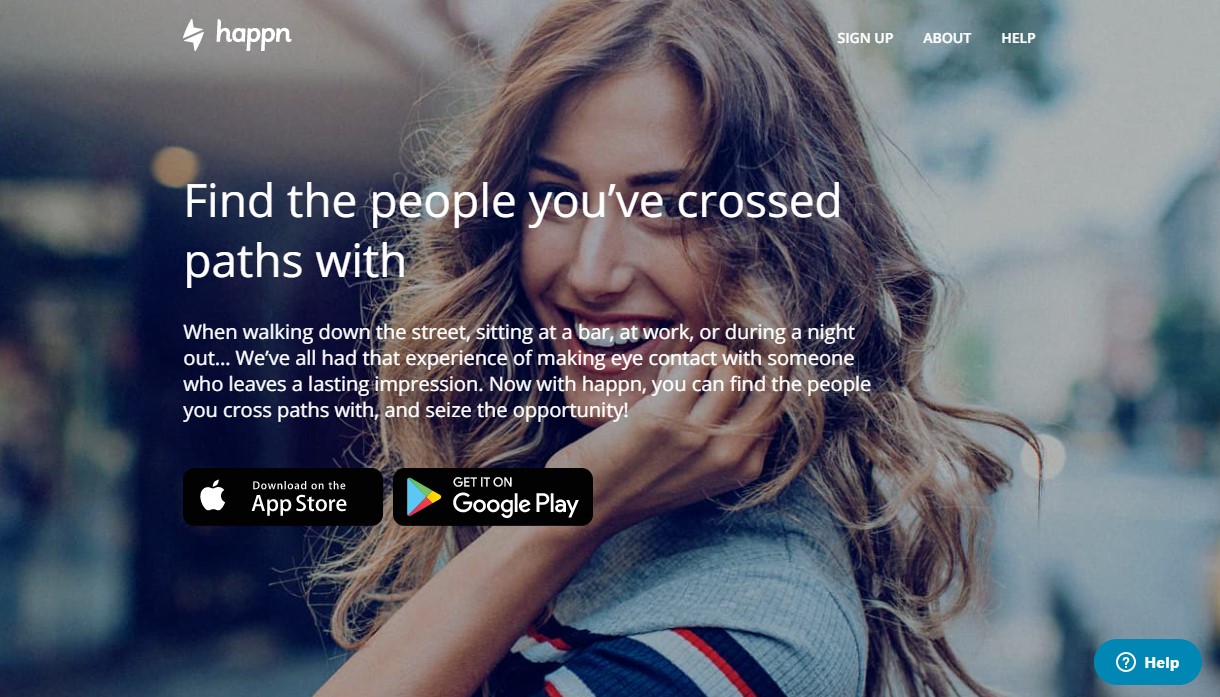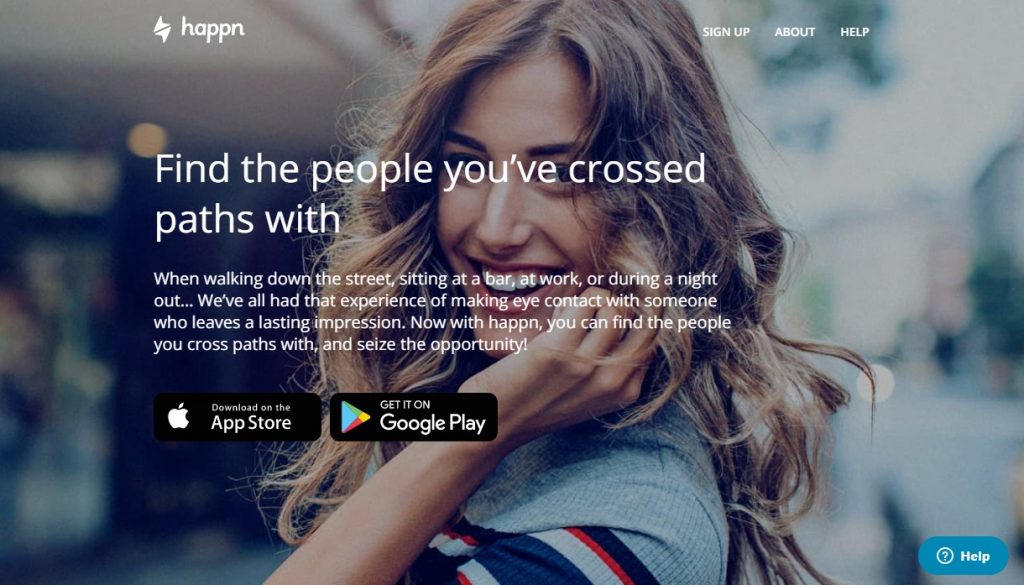 So, if you are considering trying out Happn on your dating journey, you should pull up a chair and read through our findings. You might be surprised by what we discovered!
Overall Happn Rating
| Category | Score |
| --- | --- |
| Quality Matches | 8.0/10.0 |
| Features | 8.0/10.0 |
| Ease of Use | 7.5/10.0 |
| Support | 6.5/10.0 |
| Cost | 8.0/10.0 |
| Overall | 7.5/10.0 |
7.5/10.0
Pros of Happn
Easy to sign up and use
Great moderation and prevention of bot accounts
You can avoid connecting the app to Facebook during signup
You can use the app for free but there is a paid option as well
You can buy extra features on their own without having to sign up for a membership
Cons of Happn
Not as popular and widespread as other dating apps and sites
No personality or compatibility-based matching available
Only available in an app, so computer-based users can't sign up
Some of the more interesting features are locked behind a paygate
Is Happn Worth It? – The Bottom Line Upfront
This app may be pretty young, but we are super impressed with everything they have to offer. Their user base is young and tech-savvy so response times are great, the features on the free app are actually usable, and the paid version of the app has just enough features to be worth it.
While there are some areas we'd like to see the app improve upon, we still think Happn is totally worth it for anyone looking for a casual and enjoyable online dating experience.
That being said there are many casual dating apps out there. In the remainder of this section, we will talk about those alternatives and how to know if Happn is right for you.
Best Happn Alternatives – Reviews of Similar Casual Dating Apps
Who Happn Is Good For
Singles who still believe in love at first site and chance encounters
Those who don't want to use an app that focuses too heavily on long-term romance and commitments.
Singles who like to try new things and grow with a platform.
Who Happn Might Not Be Best For
Older singles or those who are less technologically inclined.
Those who are looking for matching based on compatibility or personality.
Singles that want long-term commitment and more than casual romance.
Fast Facts About Happn
Site Name: Happn.com
Paid or Free: Paid site with a free membership tier
Average Sign-Up Time: Under 3 minutes
Paid Membership Pricing: Plans starting as low as $9.99 per month
Unique Facts about the Happn App:

Launched in February 2014, mere months before Bumble and Feeld
Can be used on IOS, Android, and Windows Phones
Has a 4 star rating with over 1.5 million reviews on Google Play
Has 4.3 stars and over 23 thousand reviews on the Apple App Store
Happn Dating App Review – Table of Contents
Happn App Features Overview
Happn follows the same app style as Tinder, which means that you are swiping left or right on singles within a certain radius of your current location. It is completely usable as a free service, but there are some paid features that make the app a lot more fun. Here are a few of our favorites:
Breakdown of Like History
If you want to see all the Happnrs (the adorable name users are called on the app) who have liked you, whether you reciprocated or not, this feature is for you. This breakdown is just a simple list of users who have shown interest in you, which serves as a highly potent pool of dating potential.
FlashNotes
FlashNotes are messages you can send to users before matching with them. This can help draw them into liking you back based on more than just your profile. Free users might get FlashNotes from special offers or by purchasing them in the store. However, paid users get 10 free FlashNotes to send out every 12 hours.
Criteria Personalization
Free users receive singles based exclusively on where they are in proximity to their location. Paid users can set up specific criteria that interest them. This means that their selection of potential matches will be catered to their desires which can save a lot of time when it comes to finding the right match.
Unlimited Likes
Unlimited likes is a pretty standard perk for paid memberships on dating apps, but we still love it. There is nothing more frustrating than feeling like you have to pass on a possible match because you don't want to run short on likes down the line.
Invisibility Mode
Invisibility mode is another common feature when it comes to paid dating app memberships; however, we love that Happn lets you schedule your invisibility time in advance and even lets you set a recurring time for you to always be invisible!
The Quality of Singles at Happn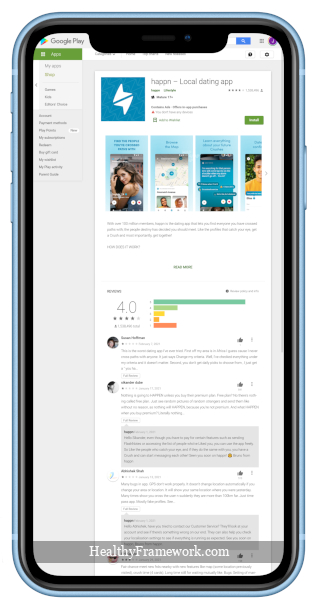 We are split on the singles at Happn. The ones that are available are great and you run into very few fake accounts thanks to Happn's active moderation. However, the app hasn't exactly taken off in many rural areas. This means that some users may find that their selection of singles is super slim or may even be non-existent.
If you live in or near a big city, Happn has a lot of really great singles. Users in smaller towns or areas with a large distance between them and a large city may have better luck on alternative dating apps.
How to Sign Up at Happn
Signing up with Happn is incredibly simple. First, you just need to download the app from your phone's standard app store (Google Play or Apple Store). Once you have installed the app, you can open it and begin the signup process.
You can choose to sign up through your email, Apple ID, Google Account, or cell phone number. The most secure way to sign up is through a google account created specifically for the app. However, quickly signing up through Apple ID, an existing Google, or your phone are all fine options.
We recommend avoiding connecting this, or any other dating app, to your social media accounts.
Once you have connected an account through one of the methods, you can fill in your profile and begin using the app!
Price | How Much Does Happn Cost?
| Membership Type | Membership Length | Monthly Cost | Total Cost |
| --- | --- | --- | --- |
| Premium Membership | 1 Month | $24.99 total | $24.99 total |
| Premium Membership | 6 Month | $15.00 per month | $89.99 total |
| Premium Membership | 12 Month | $10.00 per month | $119.99 total |
Customer Support Options
Happn customer support consists of an in-depth help platform that lets you easily search for resolutions to your issues. If you can't find the answer to your question you can fill out an email inquiry that the site says will be responded two within a few business days. We love the layout of Happn's help page and the ease of filling out the help form.
Still, we wish they would include a live chat feature or a phone number as well.
Happn FAQ – Answering Common User Questions
Can I Buy Extra Features Ala Carte?
Of course! If you want to use features like FlashNotes, Video Calls, or Boosts without buying a premium subscription, you can head over to the app shop for individual pricing options.
Is Happn a Good App for Casual Romance?
Absolutely! Happn is the perfect place to meet singles that aren't looking to jump straight into a deeply committed relationship.
How Do I Avoid Friends and Family on Happn?
Use Invisibility mode! It is the perfect way to browse through matches without anyone seeing your profile in their list of singles. Also, if you do come across a profile of someone you want to avoid, you can use features like user blocking.
Is Happn Better Than Tinder?
We think the overall experience of Happn is much safer and enjoyable than Tinder. However, Tinder has been around longer and has a larger user base. This makes Tinder appealing to many singles who live in rural areas. Still, we definitely prefer Happn.
Can I Cancel My Paid Membership?
Yes! You can cancel your membership at any time, but it is not done through the app itself. Your payment plan will be set up through your Google account or IOS account, which means you must cancel the recurring payment on that end. There are in-depth directions on Happn's help blog if you need more information.