Are you bored of your single-player lifestyle and ready to start a (romantic) co-op campaign? If so, GamerDating might be on your radar. This gamer dating site promises to help people level up their love lives, but is it the real deal? Or is it just another waste of your valuable time?
You don't need to do your own beta test to find out! Our team did all the research for you. So, keep reading our GamerDating.com review to find out if it's right for you or if it'll make you rage-quit.
GamerDating.com Ratings and Review Score
| Category | Score |
| --- | --- |
| Starting Cost | $17.50/month |
| Online Since | 2010 |
| Active Users | 30,000/month |
| App Store Rating | N/A* |
| Google Play Rating | N/A* |
| Our Review Score | 4.4/10.0 |
*There is no native app available for GamerDating.com on any device.
4.4/10.0
Is GamerDating Worth It? – The Bottom Line Upfront
No, we don't think GamerDating.com is worth it. In fact, it kind of reminds us of online dating's version of Cyberpunk 2077. It looks promising on paper, but once you start using it, you're left disappointed.
We've researched and tested all the top dating apps for gamers, and would strongly encourage you to explore the market before you decide (even if you end up coming back for GamerDating).
The site has a small membership base, few features, and a poor matching system. Plus, the members aren't very engaged, so there are lots of one-sided convos going on. And while you can't always tell just by looking, some reverse image searches revealed a lot of fake profiles set up by scammers.
Telling the real matches from the rest can be a pretty tough task as well since many profiles only have one image and very limited personal information (outside of what games they enjoy playing).
Let's just say you probably aren't going to find romantic partners or even friends on this gamer dating site.
The bottom line is that we don't recommend this site for single gamers, but you're welcome to visit GamerDating.com for yourself if you'd like. But before you do, we just want you to be aware of all your options. The world of online dating is full of options and that includes many niche dating apps and unique communities of singles.
Here are a couple of things to keep in mind as you explore alternatives. Generally, we prefer mainstream dating sites since they have more members, better matching algorithms, and other modern features. Also, gaming is popular around the world (with as many as 3 billion active gamers), so mainstream sites manage to attract lots of gamers even though they're not specifically marketed toward attracting them.
Who GamerDating May Be Right For
Gamers looking for friends
Single gamers searching for romantic partners (although the options are limited)
Gamers seeking a strong gaming community
Who GamerDating Might Not Be Best For
Non-gamers
Gamers who want to be choosy when selecting partners
Singles who hope to find local partners
People who prefer using mobile dating apps
Pros and Cons of GamerDating
Pros
One of the most gamer focused dating sites on the market.
Meet single gamers from around the world (global user bas)
Free members can receive a day of messaging after Tweeting about GamerDating
Cons
Small membership base with few, if any, nearby users
Outdated and very limited matching algorithm.
No mobile app for iOS or Android users.
The GamerDating.com website is isn't very responsive.
Limited profiles and abundance of fake accounts.
GamerDating Features Overview
We tested all of the site's features as part of our review of GamerDating. Most are what you'd expect from a gaming dating app, but a few got our attention. Check out these features – and get our thoughts on each one.
Game Library
Do you want your next relationship to include lots of gaming time? You'll have a hard time gaming together if you're into GTA, but your mate can't get enough of Animal Crossing. GamerDating gets that, so it lets users add their favorite titles to their Game Library. You can also search a member's Game Library when deciding if you want to reach out.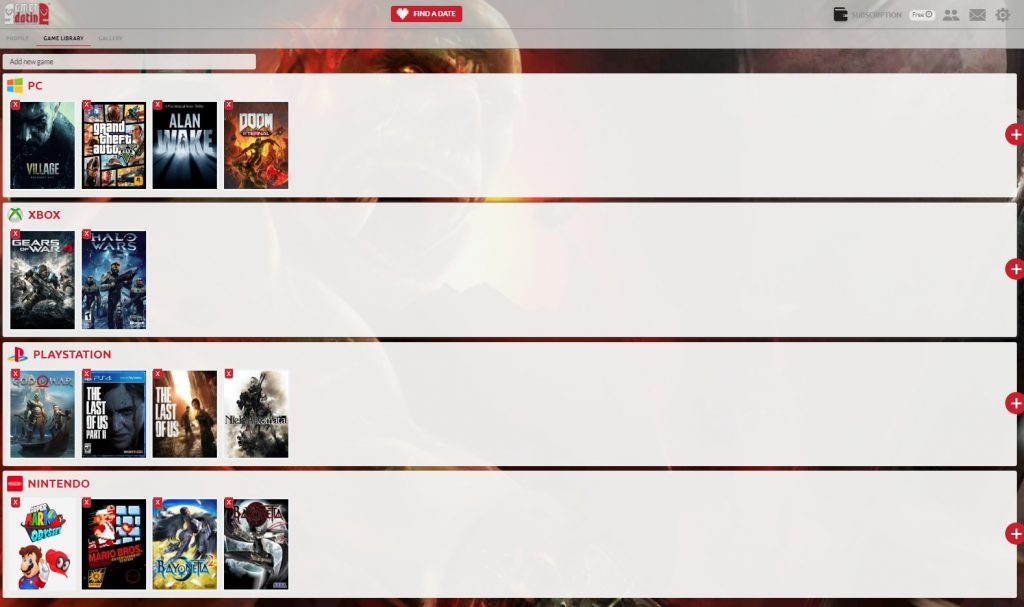 We like this feature, but… we don't think it's necessary for single gamers. You can also add your favorite games to other dating sites, and while you'll have to place them on your profile instead of a separate Game Library, but they'll still be clearly visible.
Game News
Do you find yourself spending more time on gaming news sites than dating apps? That can make it hard to find a partner. Fortunately, GamerDating has a Game News page, so you can read the news and look for dates in the same place.
Our GamerDating.com review is all about honesty, so we have to mention something here. The Game News page isn't nearly as updated as we'd like to see. You're not going to find breaking news here (on average you might see one news post a month), so you'll definitely still need to hit up IGN, Game Informer, and other news sites.
The "News" and "Advice" tabs in this section are equally disappointing and seldom see updates.
Find a Date
GamerDating's matching system isn't all that powerful, but it offers some search filters via it's Find a Date feature. Once you click on it, you can search by age, distance, gender, social and gaming habits, and more.
The site doesn't have many active members, so the more filters you use, the harder it'll be to find people to message. Even if you go without any filters, you probably won't find many members nearby.
Subscription Rewards
If you pay for a membership, you'll receive your pick of Subscription Rewards. Instead of getting physical copies of games, GamerDating usually sends online keys so members can download and play games on Steam. While you'll mainly access indie titles, you'll occasionally encounter something more mainstream, such as Guild Wars 2.
As much as we love the concept, we aren't too impressed by the available games. Some of the current titles listed include:
Moving Out
Golf With Friends
Core Keeper
Spirit of the Island
Aven Colony
Baldur's Gate II
Turnip Boy Commits Tax Evasion
and Cartel Tycoon
If a big title pops up, you're probably only going to get an expansion pack to use on your PC. Depending on the membership you select, you can also opt to redeem $10 or $20 gift cards for Playstation, Nintendo, Xbox, or Steam. We love this idea and how it directly serves it's niche, but over all feel that while this is a great idea, it falls flat for value.
The Quality of Singles at GamerDating
We spent a lot of time looking at the membership base when researching our review of GamerDating. If NPCs annoy you, then this dating site probably will as well. As we mentioned you will likely encounter some pretty fishy users…. ya know… catfish? (We'll see ourselves out haha)
Now there certainly are some real users on GamerDating.com, but that doesn't mean it's easy to connect. There are probably few (if any) members in your area, so you can't be very selective. Many of the matches we found were well over 1,000 miles away so be prepared for long distance dating.
And if you do find someone who catches your eye?
Well, there's a good chance the conversation won't go anywhere. See, the people on GamerDating aren't very responsive. We think a lot of people realize the site's a dud after creating their accounts, so they disappear. Whatever the reason, though, convos are hard to come by on this dating site for gamers.
How to Sign Up at GamerDating
You can be up and running in no time on GamerDating.com. Simply visit the site, fill out some basic information (your name, email, password, and gender), agree to the terms of use, and then you're in. From there you'll also need to add a profile picture and select three games to include on your profile.
It only takes about two minutes to complete those steps and with as simple as the profiles are we would say you probably shouldn't need any more than ten minutes for fine-tuning your profile. Like we said, incredibly simple!
We would definitely advise taking time to make your profile as complete as possible if you opt to use GamerDating.com. This will help you stand out from some of the less trustworthy profiles your matches will encounter.
Price Review – How Much Does GamerDating.com Cost?
| Membership Type | Membership Length | Monthly Cost | Total Cost |
| --- | --- | --- | --- |
| Premium | 2 Months | $17.50 | $35 |
| Premium | 4 Months | $17.50 | $70 |
This is a somewhat rare instance in the world of online dating where going for a longer membership term doesn't say you any money. Since the perks are the same we would recommend saving your money and going for the 2 months package if you want to become a premium member.
As mentioned in the features section, any paid memberships will also come with a key for a free game or a gift card for the gaming platform of your choice. It's not much, but there's really no reason to pass up this $10 to $20 value if you're paying for a GamerDating membership.
That all being said, we don't think GamerDating Premium is worth the money. There are better dating apps out there that will cost you less money and get you better results.
Customer Support Options
We used two methods to evaluate GamerDating's customer support. First, we looked at user reviews of GamerDating.com, but what we found was pretty limited for customer support. Second, we tested the customer support services ourselves.
We submitted a ticket via the contact webform and sent a separate email to [email protected].
We received a response within 24 hours of sending the email, so that's pretty fast. But as for the ticket we submitted on the site? After over a week without a peep we gave up. Considering that's the main method members use to contact support, we aren't very impressed.
Because the support is hit-and-miss, some members use the site's FAQ section. And while that's a good starting point, it's not without its own issues. The FAQ very limited (with only 10 questions), but worse yet is outdated. Some of the info isn't correct… For instance, it mentions a community feature that isn't available anymore.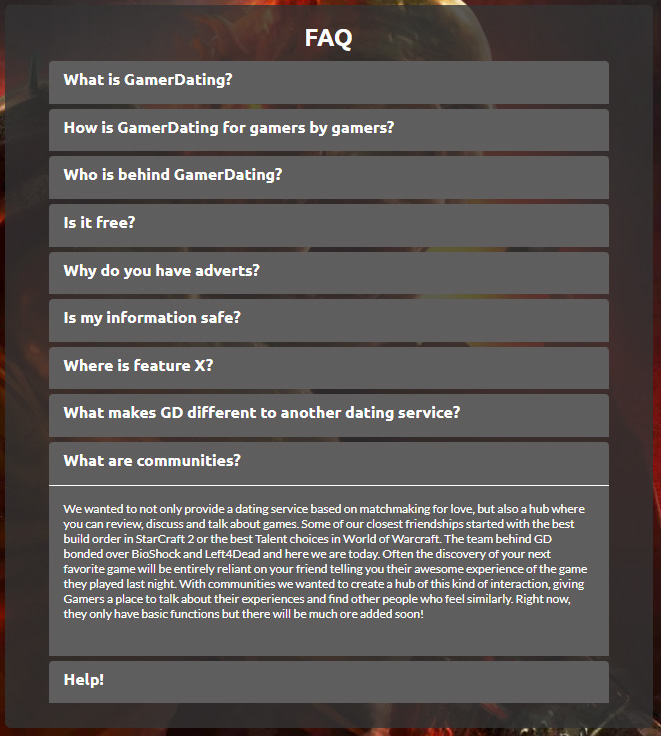 The company says it plans to update the FAQ, but we don't have a timeline for that. Overall our review of GamerDating.com support is pretty negative right now. They have a lot of work to do to get this up to standard.
Our GamerDating.com FAQ – Answering Your Questions
Can Free Members Message Other Members?
As a free member, you can send and receive messages, but you can only read messages from premium subscribers. That means messages you receive from unpaid members will stay behind a paywall until you subscribe.
Can I Use an Avatar as My Profile Pic?
We know that gamers love avatars, but they don't make the best dating site profiles. GamerDating requires that members upload real pictures of themselves. Read the "Ten Commandments of Online Dating Pictures" for some help.
Can I Sell My Game Keys?
Paid subscribers receive game keys when signing up, and those keys are only meant for them. If GamerDating finds out that a member has sold or gifted a game key, it reserves the right to deactivate it. While we didn't find real-world examples of this happening when researching our GamerDating.com review, we don't recommend selling or gifting your game keys.
What Payment Methods Does GamerDating Accept?
You can pay for a subscription with Google Pay, Link, Visa, Mastercard, Amex, or Discover. Your subscription will automatically renew until you cancel it. It's important to note that you'll pay the full price of the membership when you subscribe instead of paying by the month. That means you'll be charged $35 for two months or $70 for one month.
---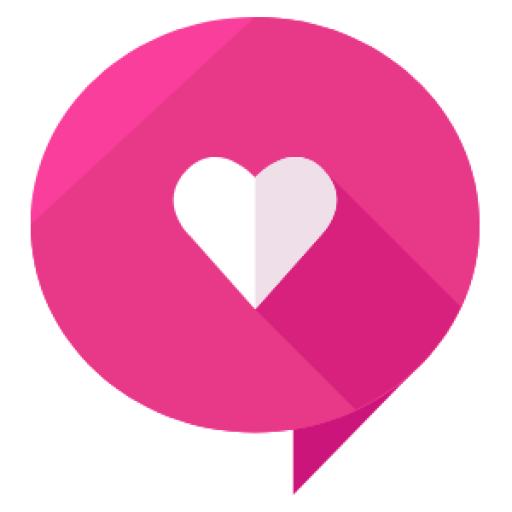 Written By: Healthy Framework Team
The Healthy Framework team has a combined 50+ years of experience in the online dating industry. Collectively, the team has reviewed over 300 dating apps and is known as one of the leaders in the relationship advice and information space. The team's work has been featured on Zoosk, Tinder, The Economist, People Magazine, Parade, Women's Health, Her Campus, Fox, and more.