FriendFinder.com has historically been one of the most popular dating apps on the web. This is partially because it's been known to be easy to use, but mostly because it has been around since 1996. It's literally one of the oldest online dating apps out there.
However, let's get real for a second. We are pretty skeptical of an app that hasn't had any major updates in the last decade. And when you look at the interface of the site, you'll see what we mean. But does this mean the Friend Finder dating app isn't worth your time?
Well, we took a close look at everything FriendFinder has to offer and found the truth. From the cost of the app, to the quality of the matches, to the way the search features work—our FriendFinder review is thorough, updated, and exactly what you're looking to know.
Want to know if this is the right app for you? Take a look through this guide and see what we really think about one of the world's oldest online dating communities.
Overall FriendFinder.com Rating
| Category | Score |
| --- | --- |
| Quality Matches | 7.5/10.0 |
| Features | 7.0/10.0 |
| Ease of Use | 8.0/10.0 |
| Support | 9.0/10.0 |
| Cost | 8.0/10.0 |
| Overall | 7.5/10.0 |
7.5/10.0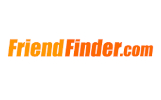 ---
Alternative Options to the Friend Finder Dating App
Here are some really amazing alternative options you can try for free if FriendFinder doesn't seem like the right fit for you. These are some of our favorites and options we highly recommend, especially if you're looking for dating and not just friends.
---
Pros and Cons of the FriendFinder.com Dating App
Pros
There is a fairly large user base.
The interface is antiquated, but is easy to use
There is a wide variety of free features.
Sign up is fast and uncomplicated.
Cons
The interface hasn't had a fresh coat of paint in many years (and it could use one).
Can't send messages without a paid membership.
There are way more men than women on the app.
Is FriendFinder.com Worth It? – The Bottom Line Upfront
We have to be honest here, FriendFinder.com is a little bit dated. The app and the website look like they were created decades ago, which they essentially were. You can tell that the owners of the FriendFinder Network have an "if it isn't broke don't fix it" attitude, but we would argue that it is broke. But there's a reason the app is still around today. We'd encourage you to check things out for yourself. If you are okay with the older look, you can still have some success making friends or finding love.
Who FriendFinder Is Good For
Those looking for casual hookups and easy flings.
Older singles or those who find modern dating apps too complicated.
Singles who want a dating app that they can also access via their web browser.
Who FriendFinder Might Not Be Best For
Anyone who likes modern and consistently updated app features.
Singles that want an actual relationship, casual or otherwise.
Singles who want to be able to message users without paying for a membership.
Fast Facts About FriendFinder.com
Site Name: FriendFinder.com
Paid or Free: Limited free membership with paid membership available
Average Sign-Up Time: Less than 5 minutes. Profile must be approved after.
Paid Membership Pricing: Plans starting as low as $10.95 per month
FriendFinder was established in 1996 and started as a web-based dating service but now offers an app on both Android and Apple.
FriendFinder and its related networks have 98 million active users worldwide.
3.5 star rating on Google Play.
2.6 star rating on the Apple Store.
FriendFinder.com Review – Table of Contents
FriendFinder.com Features Overview
FriendFinder.com has been around for a long time and has learned what seems to work for their customers; however, we found that they seem reluctant to update their apps and offer more modern features. Still, there are a few important features hidden behind their paywall that you may be interested in.
Priority Profile View
Paid members will get first access to the best profiles and matches. Not only that, but their profiles will be shown first in others results, which gives them a boost in all aspects of the app.
Messaging Capabilities
We aren't talking about advanced messaging capabilities here. You have to be a paid member to send any outgoing messages on FriendFinder, which definitely makes the free membership tier feel overly limited.
Faster Approvals
Profile and photo approvals can take a few days or even a week or two for free-tier members. Paid members get the luxury of expedited approvals, so they can get to messaging and browser sooner than other users.
Cupid Reports on New Members
Paid members will regularly see newly added singles who match their cupid preferences, which are detailed search criteria they are also given as paid members. This means that they can try to land first dibs on new singles, which is a big advantage.
The Quality of Singles at FriendFinder.com
Let's be honest, FriendFinder.com has become a hub for people looking to have casual relationships and one night stands. Even though the FriendFinder series of sites includes another site meant exclusively for explicit hookups, FriendFinder.com is still filled with singles that seem to have one thing on the brain.
These singles also tend to be those who haven't heard of or don't know how to use other dating apps, which has led to the community on FriendFinder.com being a little older. Overall, we aren't unduly impressed with the variety of singles on FriendFinder.
FriendFinder.com Free Trial (How to Sign Up)
You might be familiar with this app and its Silver and Gold membership plans. But are you aware that there's a FriendFinder free trial available that'll help you decide whether or not this app works for you (with no cash required)?
Not only do we have the full picture of what you will (and won't) get with the FriendFinder Free Trial, but we've got the link that provides you with immediate access to lists of members, a Hotlist, instant messaging, and active chat rooms already in full swing.
The FriendFinder free trial is 100% free. You can register and use some of the services, and the app will have no idea what your credit card number is (because you don't have to share any financial information).
---
Signing up for a FriendFinder free trial is super easy and can be done on your phone or online. Here are the 8 steps you will be prompted to fill out in multiple information cards.
Choose your gender identity and the gender you are interested in.
Select your birth date, country, and zip code.
Enter a valid email and choose a username and password.
Enter information on your race, body type, sexual orientation, and marital status.
Complete your bio and introduction.
Agree to the terms of service and agree that you are at least 18 years of age.
Verify your email address.
Set up your profile and add a photo. You will then wait for approval from the mods.
What You Get with Your FriendFinder Free Trial
Access the member area
View other profiles
Upload your profile picture
Search for other FriendFinder users by usernames
Your username included in the members' list
Up to 10 matches
View email messages for up to 30 days
Add 200 people to your Hotlist
Upload a video greeting message
Instant message within the app
Enter and participate in active chat rooms
Complete personality tests
View other users' test results
Voice messaging with other FriendFinders (with some limitations)
Access to email tech support (without priority status)
Limited email privileges
Access to discounted Gold and Silver memberships
What You Don't Get Trying FriendFinder Free
The ability to view other photos in member profiles (except the main image)
Access to videos made by other users
Advanced search tools, like location
Positioning at the top of the search results
Super-search capability
Telephone tech support
Past polls and results visibility
Faster profile and photo review
Price | How Much Does FriendFinder.com Cost?
| Membership Type | Membership Length | Membership Cost |
| --- | --- | --- |
| Standard | Unlimited | Free |
| Silver | 1 month | $22.94 |
| Silver | 3 months | $13.31/month |
| Silver | 6 months | $10.82/month |
| Gold | 1 month | $34.94 |
| Gold | 3 months | $19.98/month |
| Gold | 6 months | $15.82/month |
When you compare FriendFinder to other dating apps with comparable services, you'll find that it's a more affordable option. Not only do you have a free plan that you can rely on to get the ball rolling, but the cost of FriendFinder add-on services is a bargain, especially considering all that you receive with a Silver or Gold membership.
Our recommendation would be to make a three-month commitment to the FriendFinder community to get the best bang for your buck. It's essentially a "buy two, get one free" every quarter.
Important things to know about FriendFinder Cost:
FriendFinder Standard is a free membership
Silver and Gold plan upgrade access unlocks after registration
Number of matches and members available in the Hotlist will be impacted by membership tier.
The cost of Friendfinder is 40% less with three-month versus one-month plans
Silver and Gold membership plans auto-renew until canceled
FriendFinder the following payment options:

Visa
Mastercard
Discover
Diners Club
Maestro
JCB
S€PA
PayPal
Check
Money Order
Customer Support Options
FriendFinder is an old-school online dating company, and their customer service is a bit more traditional because of it. Personally, we love that! You have the option to resolve your issue by looking through their help pages or you can reach out through the email form on the website.
Still not satisfied? There is a telephone number listed on the site that can be reached if necessary. They even have a mailing address for physical letters.
The only thing they are missing is a live chat feature, which would honestly make their customer service options some of the most well-rounded we've ever seen.
FriendFinder Alternatives
To pick the right dating app for your specific needs you need to have all the options and that's exactly what we're giving you here. Below you will find some serious and casual FriendFinder alternatives with links to comprehensive reviews.
What are Some Casual Dating App Alternatives to FriendFinder?
If you are looking for a casual dating app alternative that has more features, a wider variety of singles, and the ability to find more than a one-night stand, we suggest checking out any of the following apps:
What are Some Serious Dating App Alternatives to FriendFinder?
There are a lot of great apps for those looking for a serious relationship. Here are a few of our favorites:
FriendFinder FAQ
Can I Message Members With My Free Membership?
No. You will not be able to send messages to members as a free user unless they message you first.
Is FriendFinder For Casual Dating or Long-Term Relationships?
FriendFinder is more for singles looking for casual/ sexual relationships. The site claims to be for those seeking friends. In fact, you can even explicitly state that you are a married person looking to "find friends," but the friends you find all seem to be only looking for easy hookups.
Can I Update My Profile Information?
Yes, you can update your profile information through your account settings. However, be aware that after changing your profile there will be a 72-hour waiting period while the information is approved by the mods.
Can I Cancel My Premium Subscription?
Yes! You can cancel your subscription at any time but you will not be refunded for any portion of the cost of that membership.