Flirt.com isn't a new name in online dating, but they definitely seem to be growing in modern popularity. This might be thanks to a good marketing effort, but we think it has to do with an increased interest in casual dating in the modern era.
The real question is, does Flirt actually hold up to more modern casual dating sites?
Today, we are taking a detailed look at everything Flirt.com has to offer, and we really mean everything. From their features to the sign up process and even their customer support options, we have left no stones unturned!
So if you are considering getting your flirt on through this digital dating platform, be sure to take a look through our findings first!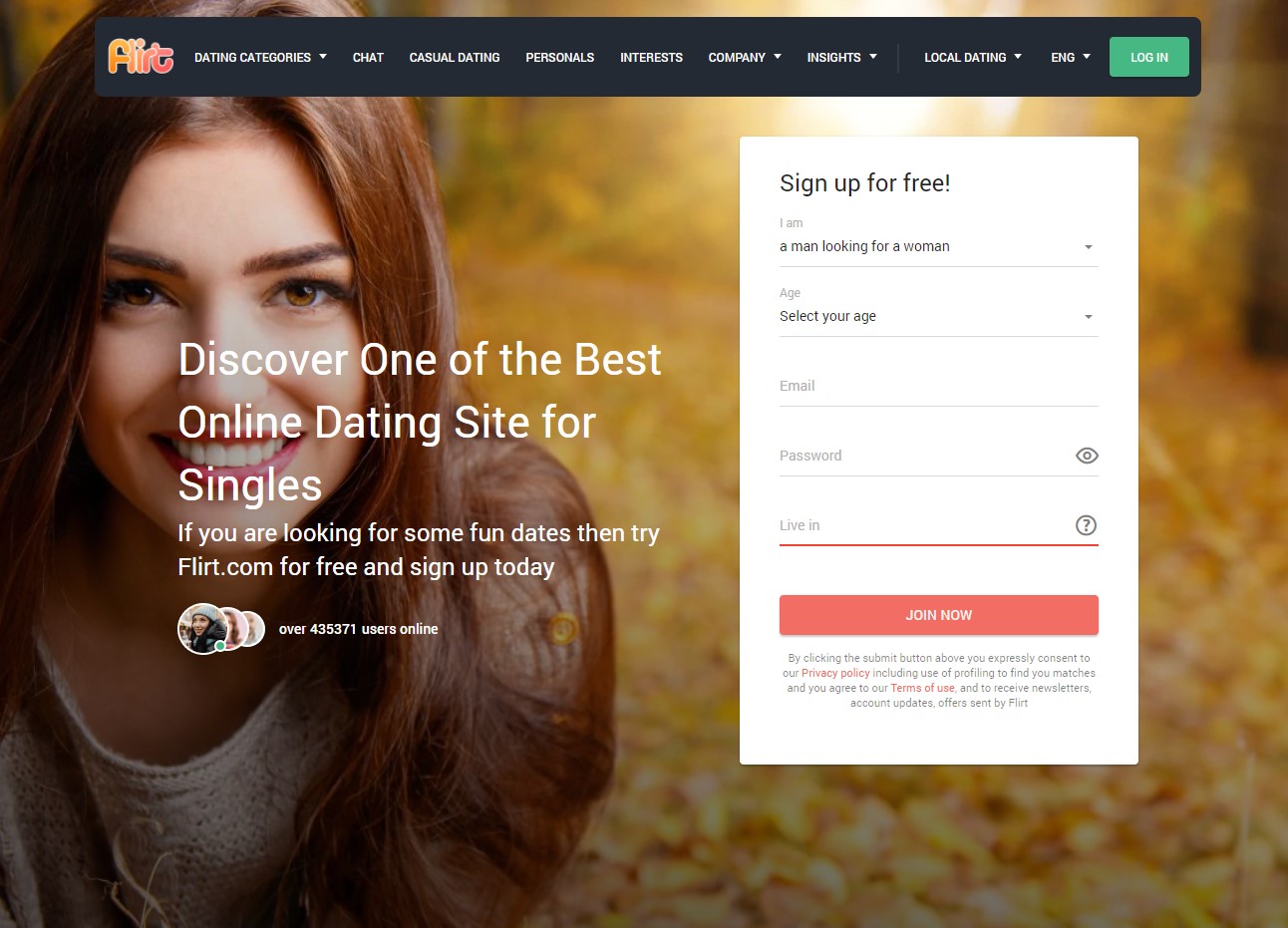 Flirt.com – The Bottom Line Up Front (Free Trial and Premium)
The short answer – yes, most users looking for casual, fun, and flirty social interactions in online dating will really enjoy what Flirt.com has to offer.
The longer answer – Flirt.com has a lot of great features and is easy to use. However, users looking for a free online dating experience will find Flirt.com to be very limited. While you can respond to messages, you have to have a paid account to send a message. This can make it practically impossible to talk for free with the matches you have a genuine interest in. 
So the Flirt.com free trial might not be for everyone…. but, as a paid site, Flirt.com is a great option (there's a reason it's been around since 1997). The features are plentiful and the monthly cost is low when compared to similar sites. So, if you are in the market for a paid, casual dating site, Flirt.com may be a really good choice for you.
So, want to start a Flirt.com free trial? The process is unreasonably simple. In fact, we have signed up for a few of them to fact check this page and the entire process took less than 90 seconds! Click the link below to try Flirt.com for free and be browsing local singles in under a minute and a half: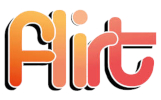 ---
What You'll Get With a Flirt.com Free Trial
See Basic Search
Use Standard Search Filters
Access the Like Gallery
Send Flirtcast
View Activity Page
Get Live Notifications
Features You Don't Get With a Flirt.com Free Trial
Unlimited chats
Bigger photos
Looking for info
Extended Search
Premium Support
Share Photos and Videos in Chat
---
Overall Flirt.com Rating
| Category | Score |
| --- | --- |
| Quality Matches | 8.0/10.0 |
| Features | 8.5/10.0 |
| Ease of Use | 9.0/10.0 |
| Support | 7.5/10.0 |
| Cost | 8.5/10.0 |
| Overall | 8.0/10.0 |
8.0/10.0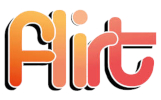 Pros and Cons of the Flirt.com Dating App
Pros
Optimized mobile site that can be accessed from most phones and tablets.
Lots of tips and icebreakers to make flirting easy for everyone.
Premium membership is exceptionally well-priced.
Optional account verification makes for a safer experience.
Cons
No dedicated app for easy on-the-go usage.
You can't initiate messaging on a free account (after your 5 initial chats are used).
Making changes to your account can be difficult and convoluted.
Who Flirt.com Is Good For
Men seeking women will love Flirt.com's large female population.
Users looking for a lower-cost, truly casual dating site.
Those who prefer a web-based experience when it comes to digital dating.
Who Flirt.com Might Not Be Best For
Singles who want a dedicated app to use on the go.
Women seeking men have a smaller user pool to choose from.
Those seeking a truly free online dating experience.
Flirt.com Review – Table of Contents
Fast Facts About Flirt.com
Site Name: Flirt.com
Paid or Free: Paid site with a limited paid trial
Average Sign-Up Time: ~2 minutes
Paid Membership Pricing: Plans starting as low as $12.27 per month
Unique Flirt.comFacts and Figures

There are over 1 million registered users on Flirt.com
Users on Flirt.com cover from over 250 countries around the world.
60% of the user base on Flirt.com are women.
40% of the user base on Flirt.com are men.
Flirt.com Features Overview
Flirt has a lot of fun features available to paid members, here are a few of our favorites:
Flirtcast
Need a little help breaking the ice with your matches? The flirtcast is a pre-written prompt that you can send to multiple matches at once. It is a great way to get conversations started without the pressure of thinking of an opening line!
Like Gallery
If you find the grid of matches a bit overwhelming, the Like Gallery takes a slower approach to looking at profiles. It will show you one profile at a time with a larger, easier to see image. You can also see those who have liked you, which can help you narrow down the choice of who to message.
Info Request
Do you see someone you are attracted to but they haven't completed their profile yet? You can request additional info from that user before taking a plunge into messaging them!
Profile Videos
Flirt lets you add a custom recorded video to your profile, which is a great way to help get your personality across. It will also lead to more interaction because users will know you are a real person and not a catfish.
The Quality of Singles at Flirt.com
After looking through the singles suggested to us on Flirt.com, it became obvious that the lack of required verification has led to an inundation of fake profiles – especially women's profiles. However, many users utilize the optional verification feature, which makes it much easier to discern who is real and who isn't!
Looking through the real accounts, there are some really high quality singles on this site. The range of user age is a little bit more widespread than on deeply casual apps like Tinder or Bumble, so Flirt is especially good for older singles.
Still, there are plenty of young singles to choose from as well. So, as long as you are aware of the existence of fake accounts and only associate with accounts that are verified, we think you will be impressed with the singles on Flirt.com!
How to Sign Up at Flirt.com
Flirt has one of the easiest sign ups we've seen. You simply need to provide your email, gender, dating gender preference, and age. You can provide more information for your profile creation, but you have the option to skip this section.
You will need to retrieve a verification code from your provided email address before you can access your account.
Price | How Much Does Flirt.com Cost?
Flirt.com takes a pretty standard approach to membership cost, but we do want to point out that there is a $0.99 a day trial option (up to 3 days) and there is also a 5 free messages feature for free accounts. Outside of that, membership pricing (as of our most recent Flirt.com review) is as follows:
| Membership Type | Membership Length | Daily Price | Total Price |
| --- | --- | --- | --- |
| Premium | 1 Day | $0.99 | $0.99 |
| Premium | 1 Week | $0.39 | $2.73 |
| Premium | 1 Month | $1.38 | $38.59 |
| Premium | 3 Months | $0.77 | $64.91 |
Flirt.com accepts a wide variety of payment methods for their premium memberships, including:
Discover debit/credit cards
Visa debit/credit cards
Mastercard debit/credit cards
American Express debit/credit cards
Diners Club International charge card
The Flirt.com Satisfaction Guarantee
One thing that makes Flirt.com stand out from other dating sites is their bold, satisfaction guarantee. When purchasing a premium account, you may see this mentioned in fine print below a list of amenities you can expect after your upgrade.
We took a closer look at this to see if it's the real deal. Here is the breakdown of the Flirt.com satisfaction guarantee:
If you have not met someone on Flirt.com in the first 3 months of your paid membership, you may be eligible for a 3-day compensatory trial on any of the parent companies dating sites. The 3-day trial auto renews into a full membership at the end of the trial.
To qualify for this trial you meet the following criteria:
Have a tracked history of logging into your account a minimum of 3 times a week.
Have interacted with a minimum of 5 other people on the site.
Have used features like Flirtcasts and Winks.
Have a tracked history of actively searching for profiles.
Have a filled in profile with no missing information.
Have a minimum of 2 photographs on your profile.
Have not met with any of your matches offline.
Have a history of not missing payments on your account.
Customer Support Options
Customer support on Flirt.com is strange, to say the least.
Primarily, customer support is offered through a form with drop down options to help you find solutions to FAQs. It is one of the weirder ways we have seen FAQs organized and it can feel bothersome to navigate. Instead of seeing all options on a page, you have to click through randomly until you find the sub-option you need.
There are also strange answers to issues.
For instance, if you need to change your gender preference, you must find the appropriate question from the drop down list. Once you find it, you are given the following directions to change your gender preference:
Choose the button on the FAQ saying their answer didn't answer your question.
When prompted to explain why you chose that option, type in your preferred gender preference.
Send the comment and wait for a moderator to see it and change your gender preference for you.
There is no mention of how long it will take or if you will be informed of the change.
Essentially, the site's solution to the problem is to have you complain about a lack of solution to the problem so a moderator can manually solve your problem at their own discretion.
We would prefer a live chat or open messaging system for these issues, versus hoping you get a resolution after sending a message explaining why you didn't already get a resolution.
Flirt.com FAQ
Is Flirt.com Good for Longterm Romance?
While it is definitely possible to find a long term romantic partner on flirt, the site is intended for casual dating. Those looking for something more serious might like other dating apps like OKCupid or EHarmony.
Can I get a Flirt.com Free Trial?
Signing up for Flirt is completely free and comes with 5 free messages to help you get a feel for the site. However, the majority of features are only for those with a paid membership or those on the paid 3-day trial.
How much Does the 3-Day Trial Cost?
The 3-day paid trial costs $0.99 a day.
How Will Flirt.com Show on My Billing Statement?
Flirt.com isn't particularly discreet about billing. Your membership will show up on your statement as "Flirt.com."
Will Flirt.com Sell my Private Info?
Flirt.com has a notice on their payment page on how residents of California, USA can opt out of having their private information sold to third parties. This leads us to believe that Flirt.com will sell private data within the confines of the law.
How Can I Use Flirt.com on My Phone or Tablet?
Flirt does not have a mobile app, but you can access the site through your mobile browser. Their mobile site is fully optimized and easy to use on most phones and tablets.
Can I Buy a Single Day of Flirt.com Membership?
Yes. Users can pay for a single day of membership for $0.99. This purchase may trigger an auto renewal, so be sure to read the fine print of your purchase agreement carefully.
Do I Need a Social Media Account to Sign Up for Flirt.com?
No! You can sign up for an Flirt account with nothing but an active email address.