Well, it's come full circle. The app that used to be forced to link to all the dating sites has decided to stop being the middleman and created its own dating app. That's right, we are talking about Facebook Dating.
Now, you might expect us to just start off on a hate train like a lot of other sites do. We get it, Facebook isn't exactly revered for their privacy and data security. However, we want to be as fair as possible and look at all pros and cons for what they are.
That's why we've gone through literally every aspect of the Facebook Dating App. From the quality of the users to the cost of service, we got the scoop on it all. If you are considering giving Facebook Dating a try, check out our rating and review first.
Is Facebook Dating Worth It? – The Bottom Line Upfront

Let us be frank: Facebook Dating is not the best or most secure dating app on the market.
And honestly is anyone really surprised by that? I mean how often do you see posts saying things like, "Sorry if anyone got some weird messages from me. I was hacked". Well, if anyone was wondering, that same group of scammers, catfish, and other weirdos are absolutely looking to take advantage of the singles on Facebook Dating.
But maybe you're fine with having your online dating life connected to a Facebook account (despite it being well known for privacy issues, data leaks, and selling your info for targeted advertising). Does that mean you should give Facebook dating a try? After all, it is free to use right?
Not really… It is true that all existing facebook users need to do is opt in and it'll never cost you money; but that doesn't mean it's free. The reason we say this is that you're definitely going to spend a lot of your valuable time getting ghosted, dodging catfish, or blocking underaged FB dating users (yep, just like regular Facebook users lie about age).
And despite Facebook's popularity not many people are using Facebook Dating (especially in the US). And from what we can tell it's not getting any better. Almost 60% of Facebook users have never even heard of Facebook dating. And we think that says a lot about the product.
Don't you think that number would be at least a bit higher if Mark Zuckerberg was proud of this one? Like how many ads have you seen for the Meta Quest 2?
The bottom line is this – you can try Facebook Dating if you want (since it's free), but it's really really not designed for anything serious or meaningful. And with as few features as it offers we really can't expect it to. Unless some serious changes happen, it will sit beside sites like Omegle, helping folks encounter people they'll wish they hadn't.
If you're looking for love online you owe it to yourself to look in the right places. But, that doesn't mean you'll have to pay a fortune! Most of the top dating apps have free trials that let you feel out the features and quality of singles for as long as you like. Then, if you think the value is there, you can decide to upgrade for additional access and features. For example, you might choose to pay $12.50/mo. for Zoosk (a dating app with 40M+ global users that's lead to thousands of relationships).
If you're ready to avoid the games on Facebook Dating and find truly compatible matches online then we encourage you to explore some of the dating apps listed below (Thank us later):
Alternatives to the Facebook Dating App (Free Trials and Honest Reviews)
---
Overall Facebook Dating Rating
| Category | Score |
| --- | --- |
| Quality Matches | 5.0/10.0 |
| Features | 7.0/10.0 |
| Ease of Use | 8.5/10.0 |
| Support | 2.5/10.0 |
| Cost | 10.0/10.0 |
| Overall | 5.5/10.0 |
5.6/10.0
Pros and Cons of the Facebook Dating App
Pros
Facebook Dating is completely free to use.
If you already have a Facebook, you don't need to sign up for a new app. You simply opt in and start searching.
Those who are not great at technology but do understand social media find that Facebook Dating is easy enough for them to use.
Integration with Facebook, Instagram, and Messenger.
You can quickly build a detailed and personal profile.
Cons
Scammers, hackers, and underage users are everywhere.
You can't get around linking this one to Facebook and its well known flaws (for obvious reasons).
There are many more privacy concerns with using Facebook Dating than with other dating apps.
Not many people are using Facebook Dating.
FB Dating is currently not desktop compatible.
Most users agree Facebook dating is not good.
---
Who Facebook Dating Is Good For
Singles with an existing Facebook page that don't want to download a new app.
Individuals who find traditional dating apps too complicated to navigate.
Singles who want a totally free dating experience no matter what.
Who Facebook Dating Might Not Be Best For
Singles who don't use or want to use Facebook.
Those looking for true compatibility and meaningful interactions.
Those who want to keep their personal information safely separated from their dating profile.
Younger singles who are tech savvy and capable of navigating more complex dating apps.
Facebook Dating Review – Table of Contents
Looking for something specific in our review of Facebook Dating? You'll find jump links to all the major sections below:
What is the FB Dating App? – History, Concerns, and the Future
Facebook Dating is one of many spin-off projects in Mark Zuckerberg's ever-expanding digital empire.
The app was first launched in September of 2018 for Colombian users and by the end of that year reached 14 other countries including Thailand, Mexico, and Australia. Nearly a year later Facebook dating would hit the US market and finally in late 2020 Europeans would get access to the Facebook dating app.
But what is FB dating? Honestly, it's as simple as it seems, the Facebook dating app allows users to find other singles who share their interests using an existing Facebook account.
Users can filter results by location, age, height, religion, and more to refine their search. You can add Instagram posts to your profile or join groups to really show off your personality and increase the chances of finding compatible matches. Best of all it's completely free!
Sadly you often get what you pay for and that seems to be the case with Facebook Dating. This service is not without its flaws. There have been bugs at various different launch stages that made headlines. The app also seems to have a rather small user base compared to other dating sites. In April of 2021, the Verge Reported, "Not Many People Are Using Facebook Dating" and this seems to be a consistent trend on social media. To make matters worse, there is currently no desktop-friendly version of the Facebook dating app further restricting the potential userbase.
Ultimately, the Facebook Dating app faces 2 major fights if they want to succeed in 2023:
It needs to stand out from the HUGE number of other established online dating services and,
Facebook desperately needs to gain user trust.
There is so much personal private data that goes into online dating and many users are scared that info will get out should they try FB dating. On top of that, established online dating sites have more users, more success stories, and have been in the game for decades. The FB dating app is alright, but the team really needs to innovate if they want to cut our a peace of this market.
For now the recommendation from our team would be to look at your options:
Fast Facts About Facebook Dating
Site Name: Facebook.com/dating/
Paid or Free: Completely free. No premium upgrades or upcharges
Average Sign-Up Time: 5 minutes
Over 57% of Facebook users have never heard of Facebook Dating
A total of 9% of Facebook's users claim to be using FB Dating.
18% of Facebook Dating's users said they thought it was better than other dating apps they had tried.
Facebook Dating is a feature of the standard Facebook app, not a stand alone product.
Facebook has a 2.7 star rating on Apple's app store.
Facebook has a 4.1 star rating on Google's app store.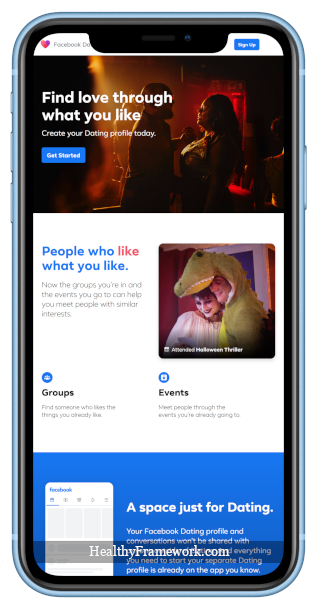 Facebook Dating Features Overview
Though Facebook Dating's list of features is short, it is filled with things we find unique and interesting. Most of the app is run like a traditional, casual dating site, but there are four specific features that really stand out to us:
Block Settings
Facebook has some really interesting settings options, especially when it comes to blocking. Not only can you create a custom list of Facebook users you want to avoid, but you can choose to not let any singles who are friends of your friends see your profile.
The point of these settings is to allow users to get a sense of separation from the social media and the dating function. Plus, it allows you to search for singles outside your immediate bubble. Unfortunately, many have found that this feature has created a safe place for unfaithful partners to cheat on their significant others without being caught.
On Pause
On pause is a setting option that lets you freeze the process of matching on the dating portion of the app. This means that you will no longer be suggested matches nor will you be suggested to others. Instead, you can simply focus on communicating with the matches you already have, which is a nice way to keep from being overwhelmed with choices.
Second Look
Other dating apps might want to take a look at this option, because Second Look may be a bit of a game changer. While other apps often let you undo a previous skip or swipe, if you passed over a match days ago and then realize you may be interested, you are basically out of luck.
With Facebook Dating's second look feature, you can get a list of all the matches you've had and see if you accidentally passed on anyone that you might want to give a second chance.
Secret Crushes
This might be one of the only perks of having a dating app linked to your personal social media! This interesting feature allows you to select friends from your Facebook account on whom you have a "secret crush." If this person then signs up for Facebook Dating, they will be informed that someone has a secret crush on them and they will be prompted to pick secret crushes of their own from their friends list.
If they pick you as one of their secret crushes, it will be revealed to them that you were the one with the crush. You can even alter your crush list and remove those who have lost your interest.
The Quality of Singles at Facebook Dating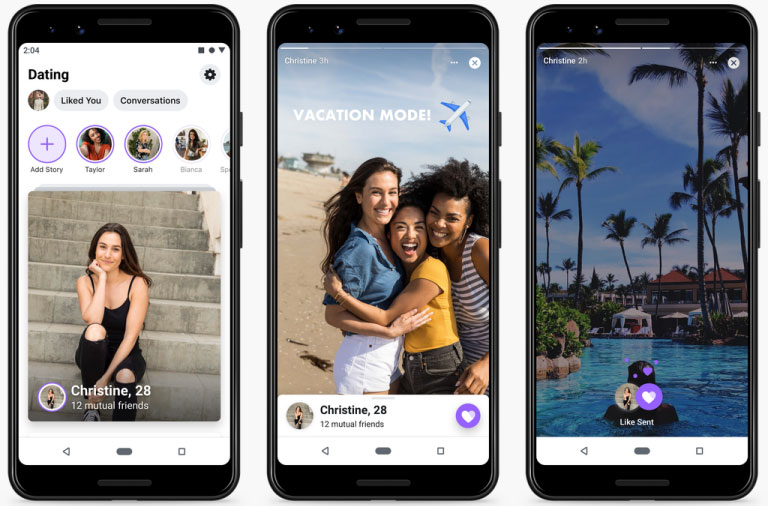 Considering how many people are on Facebook, it seems like the dating pool should be so filled to the brim that finding a great match is a breeze. Unfortunately, the lack of interest from the general Facebook population has led to slim pickings that contain mostly an older audience with the more than occasional scam account.
We've even looked through user reviews only to discover that a chief complaint is a lack of match results in many areas let alone a lack of good match results. So, if you are interested in only dating people you already know, you might have a good time. Otherwise, you are likely to find better results elsewhere.
How to Sign Up for Facebook Dating
Download and sign up for Facebook if you haven't already
Sign into your account.
Touch the 3 lines () to open the menu.
Choose dating ( ).
Follow the on screen prompts and answer questions about your dating preferences.
How Much Does Facebook Dating Cost?
For consistency sake we've added a table to show the pricing of the FB dating app but the bottom line is it's completely and totally free! And we've seen nothing anywhere online to suggest that they plan on changing this.
If you just want to get your feet wet and see what online dating is like Facebook has made it incredibly easy offering similar features to services like Tinder, Hinge, and Badoo, but with absolutely no premiums or upgrades.
| Membership Type | Membership Length | Membership Cost |
| --- | --- | --- |
| Premium | Unlimited | Free |
Customer Support Options
If you are looking to be able to call a great customer service rep and get your problems resolved quickly, look elsewhere. Facebook Dating is totally free, which is great, but kind of removes a sense of obligation when it comes to offering customer support. Instead, you are given a set of FAQs to search through and not much else.
---
FAQ – Answering Your Questions About the Facebook Dating App
Is Facebook Dating good for finding Long-term relationships?
Some members may find true love on the Facebook Dating app, but in general, the site is more casual and better for hookups and short-term romances. If you're looking for something more serious we recommend that you look at our dating site reviews for sites like EliteSingles, ChristianMingle, and eHarmony.
Do I have to have a Facebook account to use Facebook Dating?
Yes. Facebook Dating is not a stand-alone app, but a feature added to Facebook's main app. You must be able to sign into Facebook to access Facebook Dating.
Does Facebook dating notify my friends?
The Facebook Dating app is built so that your regular Facebook profile will never be impacted by what you do in Facebook Dating. Your dating profile isn't visible on your main profile and FB dating will never post to your newsfeed or share your dating activity.
Is FB Dating actually free?
It truly is. There is not a single upcharge or premium feature hidden behind a pay wall. Despite other issues, this is definitely the top quality of the Facebook dating app.
Can I delete my FB Dating profile?
Absolutely! You can stop using Facebook dating whenever you want. Simply go to your dating settings and select "delete profile" under dating account. It's important to note that deleting your FB dating profile also deletes your profile and all it's data so make sure you really want to stop using this service or start over before deleting.
Why can't I take screenshots on the Facebook Dating app?
As part of their efforts to earn user trust the dev team at Facebook Dating created a security feature that restricts users from taking screenshots. Downside you can't take screenshots. Upside your private data and images are just a little more safe. We think that's a good trade-off.
Can I block users on Facebook Dating?
Yes! (Which is good because you're going to need to). Not only can you block users you meet through the app, but you can preemptively block users you know you don't want to find on Facebook Dating. This can be done through Facebook's settings.
---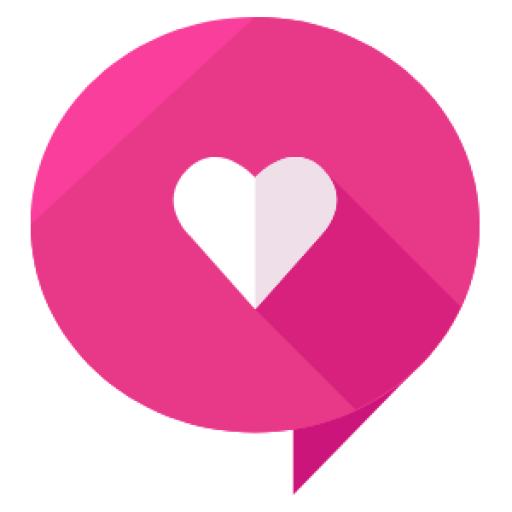 Written By: Healthy Framework Team
The Healthy Framework team has a combined 50+ years of experience in the online dating industry. Collectively, the team has reviewed over 300 dating apps and is known as one of the leaders in the relationship advice and information space. The team's work has been featured on Zoosk, Tinder, The Economist, People Magazine, Parade, Women's Health, Her Campus, Fox, and more.