Are you tired of the local dating scene and ready to branch out to other countries? These days, you just need to hop on a dating app instead of an airplane. With over two million members and nearly two decades in the online dating game, EuroCupid (formerly known as RussianCupid) is a popular choice for Americans and Europeans – but is it also a good one?
You can't make snap judgments when evaluating a dating site, so we set up an account and tested EuroCupid for a week. During that time, we browsed profiles, chatted with members, and tested all the features. Get all the info (including how you can use it for free) in our detailed EuroCupid review.
EuroCupid at a Glance – Review Rating and Quick Facts
| Category | Score |
| --- | --- |
| App Store Rating | N/A* |
| Google Play Rating | 4.0/5.0 |
| Online Since | 2005 |
| Active Users | 2 Million+ |
| Starting Cost | $12.92 a month |
| Our Review Score | 7.2/10.0 |
7.2/10.0
---
Is EuroCupid Worth It? – The Bottom Line Up Front
Formerly RussianCupid, EuroCupid helps Westerners and Europeans make (serious) love connections. This isn't a mail-order bride site, where you just make choices based on looks or income. Instead, members can set over 30 match criteria to find their soulmates. EuroCupid is an effective dating site – but keep reading to find out how it differs for men and women.
Before we get into that, we want to back up a bit and talk about something that jumped out at us when we were preparing our review of EuroCupid. It has more free features than most dating sites.
Check out what you can do with a free account on EuroCupid:
Set match criteria and search for matches
Browse profiles outside of the match criteria
Like profiles
Add profiles to your favorites
See who has liked and favorited your profile
Send messages
Reply to messages from premium members
Instantly translate messages from Platinum and Diamond subscribers
---
Because both premium and Standard (free) members can send messages, the engagement is off the charts on EuroCupid – although men are more likely to initiate contact. We tested the site with male and female profiles, and the results were vastly different.
Let's start with our female profile. We received 115 messages in a week (not counting ongoing convos). Our inbox shows 117 messages in the screenshot below, but two of those were ads.
Out of those messages, 44 came from guys with premium subscriptions, so we responded and chatted. We were even able to use instant message translation when chatting with some of the members.
And now it's time for the guys. We tested the male profile for a week as well and only received three messages. Since all the senders were also free users, we couldn't read or read or respond to any of the messages.
So, the engagement is great (especially for women), but what about the matches? Both Standard and premium members can access the same advanced search filters, and they're impressive. We really appreciate the filters that make it easier to date internationally, such as the desire to relocate and language fluency.
But while we really like the filters, we did run into a couple of issues when searching for matches.
First, most members don't list what they're looking for beyond age and gender. And second, the majority of members don't complete all the extra profile fields. Because of these issues, we had to take a little extra time to determine if we were really a match.
Even with the somewhat limited profile info, EuroCupid scores high marks from us. In fact, it's among the best international and Russian dating sites out there.
We recommend checking it out if you are:
Interested in a serious relationship that might lead to marriage
Are a Western looking for an Eastern European or Eastern European looking for a Westerner
A woman looking for a free Russian dating site
A man who is willing to pay for a premium membership
However, skip EuroCupid if you are:
Looking for something casual
Prefer swipe-based dating apps
Searching for a local partner
Pros and Cons of the EuroCupid Dating App
Pros
Can set over 30 match criteria filters
Standard members can chat with premium subscribers
Diamond and Platinum memberships include instant message translation
Free members can see who liked and favorited their profile
Can sort by "last active" and search for members who are currently online
Highly engaged membership base
Cons
Profiles generally contain basic info, although some are robust
Most members don't fill out what they're looking for in a match
Free members can't communicate with each other
Over 60% of the members are men
Men typically have to pay for a membership to connect with members
EuroCupid Features Breakdown
We noticed how easy the site is to use when preparing for our EuroCupid review. Still, we want to cover a few of the features that can help you get the most out of the dating app for serious relationships.
Additional Profile Info
It takes around a minute to set up an account on EuroCupid. However, your profile will be pretty bare if you dive right in, so it's a good idea to take some time to complete the additional profile fields.
Start by clicking on your photo on the upper right-hand corner of the page, and then navigate to the following: Edit Profile, Photos, Hobbies and Interests, Personality questions.
It takes around 20 to 30 minutes to fill out all the fields. We recommend putting in the time, even though most of the members don't complete all the fields. It goes a long way toward getting better matches on EuroCupid and helping your profile stand out.
Need some help? Go over some dating profile examples so you'll know how to proceed.
Make the First Move
The men on EuroCupid typically initiate contact, which might be why the dating site recently rolled out the "Make the First Move" feature. This female-only feature allows women to send the same message to multiple matches at once.
According to the Pew Research Center, 57% of men who have used dating apps say they don't receive enough messages, but this isn't the solution to the problem. See, message blasts are generic, and rarely generate responses. Trust us – we tried it, and no one responded.
If you want to make a move, go through your matches, find someone who grabs your interest and craft a killer first message. Unsure of how to do that? Get some tips on writing the first message on a dating site.
Mutual and Reverse Matches
We mentioned earlier in our review of EuroCupid that we're impressed with the match criteria filters. Still, you can improve your matches by upgrading to a Platinum or Diamond membership. Then, you'll be able to view your mutual and reverse matches.
When you and another single meet each other's criteria, you'll have a mutual match. And then, if you meet someone's criteria but they don't meet yours, you'll have a reverse match. It's a solid system, but there's a big problem – a lot of members don't fill out what they're looking for in a match on here.
Find Premium Members
Since free members can communicate with paying subscribers, finding premium members is critical. Fortunately, EuroCupid displays each user's membership tier right on their profiles. You don't even have to click to see if they're a premium or Standard member.
As you can see in the screenshot below, some of the profiles are twice the size of the rest. These profiles belong to Platinum and Diamond members. Plus, Diamond members get a cool little icon next to their photos.
And second, as you may have noticed in the screenshot above, each member has an icon next to their name. If the icon is Black, the member is a Diamond Subscriber. Blue stands for Platinum and Gold is used for Gold Members. And if the icon's grey? That's a Standard member.
Quality of Singles – EuroCupid User Base Review
As we touched on earlier, EuroCupid is full of motivated singles who are interested in serious relationships. You can tell a bit about the membership base by reading the profiles, but they're not as detailed as they could be. While most members include photos and some extra info, they don't get too deep.
Still, the profiles are detailed enough to get a decent feel for the members. Also, the folks here are highly communicative, so you can quickly determine if someone is worth your time or not.
That's especially true among online users. We noticed that engagement tended to dip when we went offline, but would roar back as soon as we logged back in. Check out the screenshots below to see how many likes and messages we received after spending a single hour on the site.
Now, the dating pool is a little on the small side if you decide to communicate with people who are online. Remember, this is a niche dating site, and only has around 2 million users. We logged in repeatedly when preparing our review, and discovered there are normally around 700 or so men and between 200 and 300 women online at a time.
And that brings us to the next point. Over 60% of the members are men, and they're really the driving force behind the site's effectiveness. Remember how we said that our male profile only received three messages in a week, while our female profile received 115? Yeah, guys are more likely to reach out on here.
And they're also more likely to pay for a membership, allowing them to communicate with all members.
How much more likely? Well, we searched online members to find out how many are premium subscribers. The website displays 35 profiles per page. When browsing male profiles, we found an average of ten premium members per page. And the women? Well, we tried the same thing and never saw more than a single premium member on a page.
Are you a woman? If so, we recommend grabbing the EuroCupid free trial to use the site without paying. On the other hand, if you're a guy, you'll want to jump down to read our EuroCupid cost breakdown to learn more about premium memberships.
EuroCupid Pricing Review – How Much is EuroCupid Premium Membership?
In addition to the free trial membership, EuroCupid has 12 paid membership subscriptions available to choose from. All of these plans offer you access to elite features like messaging any member, removal of ads in your browser window (and mobile app), and lots of profile highlight features.
| Membership Type | Membership Length | Monthly Cost | Total Cost |
| --- | --- | --- | --- |
| Gold | 12 Months | $12.92 | $154.99 |
| Gold | 3 Months | $25.83 | $77.48 |
| Gold | 1 Month | $38.74 | $38.74 |
| Gold | 1 Week | $77.48 | $19.37 |
| Platinum | 12 Months | $15.00 | $179.99 |
| Platinum | 3 Months | $29.99 | $89.98 |
| Platinum | 1 Month | $44.99 | $44.99 |
| Platinum | 1 Week | $90.00 | $22.50 |
| Diamond | 12 Months | $30.00 | $359.98 |
| Diamond | 3 Months | $59.99 | $179.97 |
| Diamond | 1 Month | $89.98 | $89.98 |
| Diamond | 1 Week | $180.00 | $45.00 |
---
EuroCupid Payment Options
Visa
American Express
MasterCard
Google Pay
Paysafe card
Bank transfer
Skrill
Do EuroCupid Memberships Auto-Renew?
Yes, All EuroCupid memberships auto-renew at the end of the current subscription term. So if you currently have a 6-month membership, at about the 5-month mark, you'll want to make any changes to your subscription because the auto-renew is happening soon. EuroCupid memberships renew at the same rate as your current subscription.
EuroCupid Alternatives
Now, it's time to see how EuroCupid stacks up against three popular international dating apps. Are one of these sites better for finding long-term love overseas? Let's take a look and find out.
InternationalCupid – Also part of Cupid Media, InternationalCupid connects people around the world. The sites have the same features, but InternationalCupid has twice as many members. EuroCupid does seem to have more premium members, giving it a bit of an edge, though. (Learn More By Reading Our Detailed Review of InternationalCupid)
AnastasiaDate – The Eastern European dating site AnastasiaDate connects Westerners with Russians and Ukrainians, while EuroCupid is open to singles worldwide. EuroCupid has lots of free features and affordable membership plans, but AnastasiaDate's members have to spend credits to interact with users. AnastasiaDate is also overrun with scammers, while most of the members on EuroCupid are legit. (Check Out Our Complete AnastasiaDate Review)
RussianFlirting – Even though it's billed as a free site, RussianFlirting's members have to upgrade their accounts to get unlimited messaging without the spam filter. EuroCupid's members can send unlimited messages and communicate with premium members. Also, EuroCupid has a membership base full of real people, while fakers seem to make up a large portion of the profiles on RussianFlirting. We recommend passing on RussianFlirting and using EuroCupid instead.
User Complaints About EuroCupid
Even though our EuroCupid review is mainly positive, we know it's not a perfect dating app. With that in mind, we spent some time reading about other users' experiences. Check out what previous members have to say about EuroCupid.
Deleted Accounts – Some former members say that EuroCupid deleted their accounts for no reason. EuroCupid has a pretty solid scam detection system in place and might occasionally delete legit profiles. If this happens to you, contact EuroCupid's support team.
Scammers – We didn't see any scammers during the week we used EuroCupid. Still, it's worth mentioning that some members have complained about fakers using the site. Photos are often a dead giveaway when rooting out scammers. Find out how to spot online dating scammer photos so you won't end up with a catfish on the line.
Men Need to Pay for Memberships – Lots of men have mentioned that the pressure is on them to pay for memberships since most of the women are Standard users. Fortunately, the cheapest membership tier includes unlimited messaging.
---
---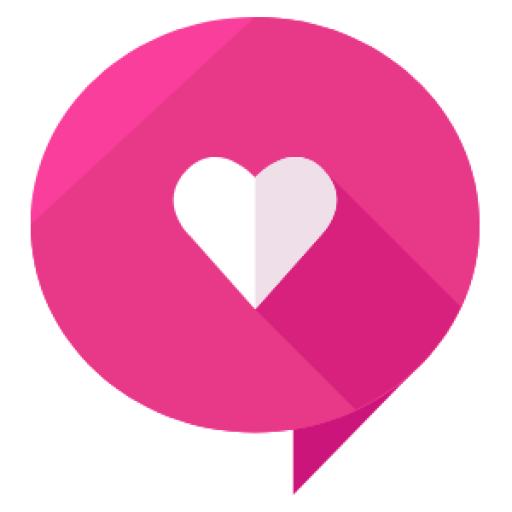 Written By: Healthy Framework Team
The Healthy Framework team has a combined 50+ years of experience in the online dating industry. Collectively, the team has reviewed over 300 dating apps and is known as one of the leaders in the relationship advice and information space. The team's work has been featured on Zoosk, Tinder, The Economist, People Magazine, Parade, Women's Health, Her Campus, Fox, and more.