As one of the oldest sugar dating sites, Established Men promises to connect wealthy men with beautiful, young women. That sounds great, but it also has a history of using shady promotional tactics (more on that later) and lots of negative reviews, so you can't help but feel conflicted about creating an account.
We understand that feeling, so we decided to check it out for ourselves. Now, we're going to share it all – including the bottom line – in our Established Men review.
Overall Established Men Rating
| Category | Score |
| --- | --- |
| Starting Cost | $25 a month |
| Online Since | 2008 |
| Active Users | Approx. 40,000/week |
| App Store Rating | N/A |
| Google Play Rating | N/A |
| Our Review Score | 2.0/10.0 |
2.0/10.0
Is Established Men Worth It? – The Bottom Line Up Front
We knew that Established Men had a pretty bad reputation going in, and after spending two weeks on the site, we think it's well-earned. To put it simply, Established Men is not a good sugar dating site, and you have a high chance of getting scammed or coerced into illegal activity when using it.
There are lots of legit sugar dating apps out there, and we recommend using one of them instead of Established Men.
While we came to this conclusion based on our own experience using the site, it's helpful to learn a bit about how Established Men earned its bad reputation.
Its downfall is tied to the Ashley Madison email leak. See, Established Men and Ashley Madison have the same parent company (formerly Avid Life Media, now ruby). Avid Life Media's emails were hacked during the leak, and some of Established Men's unsavory practices came to light as a result.
First, the hacked emails revealed that Avid Life Media's CEO, Noel Biderman duped a reporter from Toronto Life magazine into publishing inaccurate info about Established Men. Basically, the CEO sent two of Established Men's "customers" her way to use as sources. However, one was an acquaintance, the other was an employee, and both were coached on what to say.
The next big reveal came a few weeks later. This time, Financial Times released a report that Simone Dadoun-Cohen, the founder of Established Men, wasn't really the founder at all. She was actually a "spokesmodel" posing as the founder, showing that Established Men was built on a foundation of lies.
Unfortunately, our personal experience with the site shows that nothing has really changed.
First, the scammers are out of control on Established Men. We conducted reverse image searches on the first ten profile photos we saw, and three of them returned results from other websites, including the Daily Mail.
On top of that, the site is crawling with escorts. It's pretty common to start conversations on here, only to realize you're being asked to pay for sex. It's technically against the site's rules, but let's just say that Established Men does a terrible job of enforcing its own policy.
Given what we've discovered, we think you should pass on Established Men.
Instead, try Seeking or another trustworthy sugar dating site. Seeking has almost ten million more active users than Established Men. Plus, Seeking has fewer scammers and escorts, so it provides a safer sugar dating environment. You can check it out by claiming a free trial to Seeking.
---
Pros and Cons of the Established Men Dating App
Pros
Women receive premium features for free
Men actively send and respond to messages
Can see how many messages and virtual gifts members have received
Cons
Full of bots, escorts, and scammers
(Legit) women rarely initiate contact
No mobile app
Lots of half-completed profiles
Established Men Features Overview
As you can tell from our Established Men review, we don't think very highly of this site. Still, we know that options are limited for sugar dating, so you still might want to give it a try. First, learn a little bit more about Established Men's features, so you'll be ready to jump in.
Find a Date Tonight – Available to Male and Female Members for Free
People usually spend time getting to know each other on dating sites, but things move a little faster on Established Men. In fact, some of the members log in during the day, hoping to find a man or woman to meet up with that night. Established Men makes that easy with the "Find a Date Tonight" feature.
Both men and women can check a box that lets other members know they're available that night. Also, members can use the "Find a Date Tonight" feature to search for available singles.
Even with the fast-paced nature of Established Men, this feature isn't used that often. We spent a week on the site and never saw more than two people ready to go on dates. We actually think it's a good thing it's not used that often. It's much safer to chat with people for a while before taking things into the real world.
This is just one of the safety concerns we have regarding Established Men. Check out some information about online dating safety and security to ensure you protect yourself if you use this site.
Virtual Gifts – Available to Male and Female Members (Men Have to Pay)
Casual dating site Dating.com and other similar apps let members send virtual gifts, so this is nothing new. Still, it's not something you'll see on eHarmony and more mainstream sites, so we decided to cover virtual gifts in our review of Established Men.
Women can send men virtual gifts for free, but men have to spend credits to pay for the gifts. The gifts show up in members' profiles, so you can see how many gifts each member has received. While the gifts are essentially worthless, they do allow you to gauge a member's popularity.
Private Photo Galleries – Available to Male and Female Members for Free
Interactions between people on sugar dating sites can get steamy, but you might want to keep some of that heat under wraps. Like the sugar dating site Seeking, members can upload private photo albums on Established Men.
Members can request access to your private photos. If you grant access, they can see your steamy shots.
Browse – Available to Female Members
Women can use the browse feature to like and pass on profiles. Just click "Cute," "No, Thanks," or "Skip for Now" as you work your way through the photos. You can also send messages and gifts when using this feature.
This is kind of like a low-grade Tinder, but it does help with female engagement a bit. As we mentioned earlier in our Established Men review, women don't send nearly as many messages as men on here. Maybe that'll change if more women start using the Browse feature.
Quick Reply – Available to Female Members
Men tend to send lots of messages and flirts to the women on Established Men. While the messages stand out, flirts can easily get lost in the shuffle. Plus, you can end up with so many flirts that it's hard to keep up.
That's why Established Men offers a Quick Reply feature for its female members. You can choose a pre-set message or customize your own. Then, Established Men will send the auto-reply to members who flirt with you.
New Girl Recommended – Available to Male Members (Premium Only)
There's a lot of competition on Established Men, but you can get ahead of it by using the "New Girl Recommended" feature. Men who upgrade their accounts get recommended to new female users. As a bonus, only premium members can see the new women for the first six hours of their membership.
This can certainly help you stand out, but it's not without its faults. A lot of women send flirts to multiple members at once, without even checking the profiles. Thus, you can end up with flirts from people who aren't interested in you at all.
Quality of Singles – Established Men User Base Review
So, there's a lot to unpack regarding the quality of the singles on Established Men. We're going to break it down into four categories: legit men, legit women, scamming men, and scamming women. Whew! That's more than we normally have to do when reviewing a dating site. Let's start with the legit guys.
So, a lot of them don't bother uploading photos. Guys with premium memberships can still send messages, but free users have to upload pics first. We only received one message from a guy without a profile pic, so we think that most of the men without photos have free accounts.
So, onto the legit women. There are fewer of these on Established Men, so we recommend doing reverse image searches before reaching out to any of the ladies. If the reverse image search doesn't come up with a hit, you can then decide if the woman is worth talking to, but you'll have to go with your gut. See, most women don't put much effort into their profiles beyond the pictures.
So, now for the scammy men and women. Again, let's start with the guys.
Unfortunately, we received lots of messages from scammy men. For instance, a lot of guys offered us money before we'd even finished setting up our profile. Seriously, we hadn't even added pics yet, and we were offered regular payments. Also, a lot of the messages sounded extremely similar, even though they came from different members.
That made us remember a recent news report about the FBI warning people about sugar daddy scams. According to the FBI, men reach out with offers of money, such as $1,000. Then, they send $2,000 and have the victim send the overpayment back. At that point, the deposit disappears, and the woman is left on the hook for the money she sent.
As for the female scammers, they can be quite forward on the site. Generally, men have to reach out first on Established Men, but scammers hit up our inboxes quite often. Keep in mind that Established Men hides messages behind a paywall for men who don't upgrade, so you have to pay to see them. Sadly, when you do, you might discover that you're reading a message from a fraudster.
If we had to assign Established Men's membership base a letter grade, it would earn a solid D. Since there are a few legit members, we aren't going to give it a failing grade, but it's close.
Established Men Alternatives to Consider
Seeking – Formally Seeking Arrangements, Seeking is one of the most well-known sugar dating sites out there. Women have to pay for premium accounts on Seeking, but that doesn't mean that Established Men is better. You can search for ID-verified accounts on Seeking, and we found hundreds more members online at any given time.
SugarDaddy.com – Fake accounts are a big problem on some sugar dating sites, including Established Men. That's one reason we really like SugarDaddy.com. Members must upload six regular pictures and four secret photos when signing up, or they won't gain entrance. Like Established Men, it's not full of bells and whistles, but it has an active, legit membership base.
SugarDaddyMeet – Members have to upload a photo and verify their phone numbers when signing up for SugarDaddyMeet, so you're less likely to run into scammers here than on Established Men. We found tons of online users when logging in, and the search filters are decent. While this isn't the best sugar dating site, we like it more than Established Men.
User Complaints About Established Men
After going over user reviews of Established Men, we realized that our experiences on the site are the norm. A lot of members shared the same complaints we had. Check out some of the common themes we came across when pouring over reviews on Trust Pilot and other sites.
Scammers – The site is overrun with scammers, especially when it comes to the women. It's clear that a lot of the people who claim to be in the U.S. are in other countries, and many want members to send them money right away.
Escorts – Prostitution is against Established Men's terms and conditions, but it's a thriving industry here anyway. Countless men claim they have been propositioned on the site.
Expensive Membership for Men – While women receive premium features for free, men have to pay a hefty membership fee to interact with members. It's $79 for a one-month membership or $49 a month for three months. You can get it down to $25 a month, but only if you sign up for a year.
Price Review – How Much Does Established Men Cost?
When it comes to online dating sites, sugar dating sites are some of the most expensive on the market. No matter which you choose you are going to go in knowing that men are going to be paying far more for their membership than they would on most other dating sites.
In that regard, Established Men is priced in an average range for sugar dating sites. The monthly cost is a bit pricey, coming in over $50 a month. However, when you buy multiple months of membership up front you can lower that cost greatly and make the equivalent monthly cost lower than you'd spend on a standard dating site.
| Membership Length | Monthly Cost | Total Cost |
| --- | --- | --- |
| 1 month | $79 | $79 |
| 3 months | $49 | $147 |
| 12 months | $25 | $300 |
Note – women on the site (the sugar babies) don't have to pay for their membership. This is a good introduction to what a sugar relationship is like. You will often take the brunt of the financial load to benefit your partner, but in exchange you get access to the fantastic, fun, and memorable company of your sugar baby.
Does Established Men Offer Refunds?
Established Men does not offer refunds. Instead, they offer an unlimited free trial that you can use to try out nearly all aspects of the site. This free trial is so extensive that they make it clear that there are zero circumstances under which they will offer a refund for their services. You can learn more about this in the next section of our Established Men review…
Claim Established Men Free Trial (Get Started)
Signing for the Established Men free trial is fast and easy. To begin, just follow link below.
Once you are on the site, you will need to fill in some information including a physical description of yourself, your contact info, and a profile photo. The entire process takes only a few minutes. Not only is this a great way to ensure you aren't getting in over your head, but it can also be a lot of fun (just proceed at your own risk with all previous warnings given in this review in mind).
---
For women, the site is always free. This is standard across the board for pretty much any site built to facilitate sugar dating. For men, the free trial site comes with the following features and amenities:
See who flirted with you
See who messaged you
See who viewed your profile
Use all available search filters
Upload photos to your profile
View main profile photos
View other people's profiles
What Am I Missing Out On With an Established Men Free Trial?
You will be unable to message users
You will be unable to respond to flirts
You will be unable to unlock private photos
---
---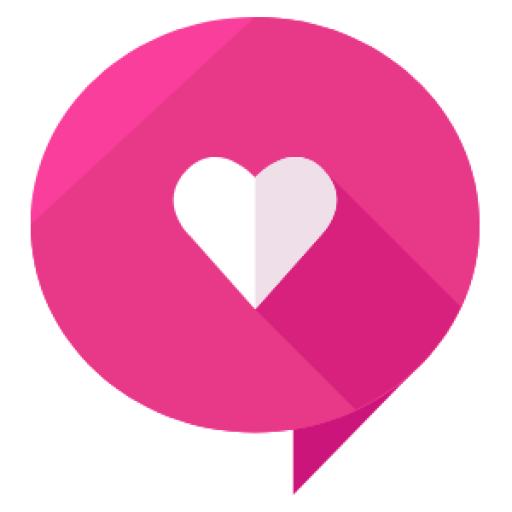 Written By: Healthy Framework Team
The Healthy Framework team has a combined 50+ years of experience in the online dating industry. Collectively, the team has reviewed over 300 dating apps and is known as one of the leaders in the relationship advice and information space. The team's work has been featured on Zoosk, Tinder, The Economist, People Magazine, Parade, Women's Health, Her Campus, Fox, and more.