To be fully transparent, when I first heard "Elite Singles", I thought it was going to be some private meeting of a bunch of snobby socialites who were "too good and too elite for the rest of the world". Thankfully, my parents taught me to never judge a book by it's cover because (as you'll see) that is not the case.
While I may have had some initial reservations about the name of this dating app, I wanted to find out once and for all if the Elite Singles dating app was worth it or not. To do that, I commissioned our team of experts to review Elite Singles from top to bottom and on all three platforms it's available on (iOS, Android, and desktop).
Here are those results.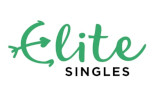 Is Elite Singles Worth It? – The Bottom Line Upfront
Elite Singles scored a 9.1 out of 10 in our most recent review. The biggest pro contributing to this score was the high caliber of singles and niche focus for professional and educated singles. The biggest drawback we found was that the site doesn't enforce fully completing profiles, which led to us seeing some empty profiles upon our initial testing.
Alright, so let's start with what Elite Singles claims it brings to the table.
Elite Singles claims to be a dating app catered toward singles who are more established in life, have higher levels of education or advanced training, and aren't looking to play games. According to their website, over 85% of their members are considered "highly educated."
Do they live up to that claim? Honestly, I'd say so—with a few reservations. From my experience and our team's testing, the app is packed with quality singles who aren't the snobby socialites I expected to see, but were goal-driven and accomplished people looking for someone to do life with.
While I did see a lot of people who were in that highly educated category as promised, I didn't see much toward how Elite Singles was validating the claim of 85% being in that group. It's certainly possible (and probably likely) that they have data to substantiate that; I'm just saying that I personally couldn't find any way they'd know that definitively other than maybe based on what users were claiming in their profiles.
Regardless of that fact, I was pleasantly greeted with a high quality dating experience and a lot of authentic, driven, educated, and accomplished singles looking for love.
Regarding the actual experience of using the Elite Singles apps, there were things our team liked and things we didn't. The biggest pro in this area was that things weren't unnecessarily overcomplicated. The Elite Singles user interface was intuitive and not overloaded with features that make us wonder why they're even there.
The biggest drawback to the user experience was there weren't hard requirements for users to complete their profiles or upload photos before being granted access. While this is nice if you just want to quickly check things out, it does leave quite a few empty-ish feeling profiles you have to sort through. There were plenty of robustly filled out profiles, but it wasn't 100% across the board like we'd prefer. Additionally, there is no search function, so you will have to be onboard with letting Elite Singles take the lead.
Bottom line, Elite Singles gets a checkmark in the win column from me and our team as they provide an easy-to-use dating app filled with a lot of driven and successful singles who are looking for real relationships.
---
Elite Singles Ratings and Rankings
| Category | Score |
| --- | --- |
| App Store Rating | 3.0/5.0 |
| Google Play Rating | 1.9/5.0 |
| Google Play Downloads | 1 milllion+ |
| Pricing | Starts at $44.95 |
| Online Since | 2009 |
| Traffic/Users | 1.4 million monthly |
| Our Overall Score | 9.1/10.0 |
Pros and Cons of Elite Singles
Pros
Hundreds of thousands of new singles joining every month (381,000+ based on past month averages)

85% of members have some form of an above-average education or higher-level certification

Operates in the US, as well as 25+ other countries, in case you're looking for something international
Recently partnered with CitySwoon to offer in-person and virtual speed dating events in select major cities
'Have you met' feature, which is the site's swipe-style dating upgrade
Cons
Limited free trial; free users are unable to see photos of other members unless they upgrade
User interface is intuitive, but hasn't been updated in a while
Not a lot of details shared about how they determine what they classify as highly educated
Higher price point than some less effective dating apps
Low 1.9 out of 5.0 rating on Android devices
Elite Singles Review Table of Contents
How does Elite Singles Work?
Elite Singles works through a hybrid approach of curated matching and a traditional catalog style. When you create your account, you answer questions about your interests, what you're looking for, and what's most important to you with a mate. Elite Singles uses this data to present you with curated matches who you can message if you're interested.
If you prefer to take the reins yourself, you can continually adjust your matching preferences to look through all of the matches in your area. While this isn't a traditional search function, you can still use it as it is.
Elite Singles does also have a swipe-style/mutual-match feature for those looking for a little randomness in their dating journey. The "Have You Met?" feature isn't as prominent as it is on other dating apps (maybe a good thing), but is more complimentary to the more traditional matchmaking approached discussed above.
Are there any great features?
As mentioned, Elite Singles does a nice job of not overloading you with features to where it takes you weeks to learn how to use everything. However, that doesn't mean they don't still offer a nice array of more pertinent and appropriate features to help you in your matchmaking search.
Here are a few of the features that stood out to our team the most during our most recent Elite Singles review.
The Curated Matches Process
The core feature and functionality of the Elite Singles dating app is the curated matching. Based on your answers to your onboarding questions as well as your matching preferences (which you can change at any time), you're presented with your matches in a list format as shown here:
Unlike some other dating apps, these curated matches are all shown to you at once and not drip-fed over the course of days, weeks, or months. For people who want it all at once, this is a win. For people who may be easily overloaded or like the idea of taking things slowly, this will be a bit of a miss if you don't have some self control.
While we're not totally privy to the Elite Singles algorithm, the team did have some observations that are worth noting. It looks like what matches show is almost solely dependent on your matching preferences and very few of your onboarding answers. Where the onboarding answers seem to come more into play is with the compatibility score (which you see in the top right of every photo) and the order in which your matches are shown (more compatible to the top).
In other words, your onboarding answer don't seem to preclude anyone from making your list of matches, so long as they match your currently set preferences.
The Search Function
During all of our Elite Singles review, our team has been unable to locate a traditional search function where you can conduct one-off searches for different groups of singles. But that statement is a bit misleading as there is a workaround to search for matches in your area.
If you click your "Preferences" tab, you'll be able to adjust what types of people you're being shown in your matches. This is effectively a search function, but it saves your settings and affects your main results until you change it.
Here are the options you're able to "search" by through that tab:
Age and how important that is
Your height (and how important your partner being similar is to you)
Distance of matches and how important it is
If you would date someone with children under 18
If you want to have children in the future
How important a partner with a similar education level is
How important a partner with a similar income level is
Smoking and drinking habits (and how important it is in a partner)
The ethnicity of your partner (can select multiple or all options and how important it is)
The religion of your partner (can select multiple or all options and how important it is)
Have You Met? Feature
As mentioned earlier, Elite Singles does have their own mutual-match swipe feature. This feature works a lot like Tinder or something of that sort where you have a group of singles that you can swipe through indicating whether you like them or not. It's not an actual swipe (you click an X or a smiley face), but you get the idea. Where it differs greatly from Tinder is that it shows you a lot of information about the person as well. It's not strictly a looks thing.
Additionally, you don't have to have a mutual match in order to send a message. If you see someone you like, you can send them a message right away and let them know you're interested. If there is a mutual match, though, you both will be notified similar to other swipe-style dating apps.
Additional Features
In addition to all of this, they have a few more features that will help you to have a successful online dating experience. They'll even show you who visited your page, who smiled at you, and the messaging platform is simple, straightforward, and easy to use.
One additional thing we liked during our Elite Singles review was that the Matches and the Have You Met? people were not all the same. A lot of times online dating sites will have a bunch of different features for meeting people, but they will just show you the same people in each. It was a nice change to see this not the case.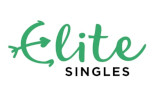 How much does Elite Singles cost?
Regarding pricing, Elite Singles does come in higher than some of the smaller sites on the market and a price right around comparable with some of the big players. Our initial thoughts are always that you're going to get what you pay for (why we shy away from free online dating sites). You'll see there are three different plans to choose from, but they all come with the exact same features. As is standard in the online dating industry, the longer the term you sign up for, the less expensive your membership is.
| Membership Type | Length | Monthly Cost | Savings % | Total Cost |
| --- | --- | --- | --- | --- |
| Premium Classic | 1 month | $59.95 | 50% | $59.95 |
| Premium Light | 3 months | $57.95 | 51% | $173.85 total |
| Premium Comfort | 6 months | $44.95 | 62% | $269.70 total |
One additional positive here is that there aren't any a la carte addons that you have to worry about paying for or that you have to worry about other users paying for to get an advantage over you. If you'd like to see more about the costs, check out our detailed Elite Singles pricing break down.
Elite Singles Complaints
As stated, we like to be thorough during our reviews and look at things from both sides of the aisle. Here are some of the complaints that have been emailed to us, as well as a look at some of the more common complaints we see. It's important to note, these are not our statements or opinions. They are statements of other people we are sharing for you to interpret how you please.
Steve P. says, "To whom it may concern, So far my experience with you website has been OK. Just OK. I appreciate the work that you do to keep us safe from those unscrupulous "members" but, your pre screening or entry requirements need to be more exclusive if you are going to continue to use the "elite" rating. Thank You"
This was the only complaint that was sent to us. Additionally, though, some users complain about the lack of photos and the number of incomplete profiles. We've seen some users complaining about pricing and not realizing how the payment plans work, but that's something we see with pretty much any dating app.
If you'd like to share your experience with Elite Singles (positive or negative) with us, please send us an email.
Alternatives to Elite Singles
Sometimes you check out a dating app and you just realize that it's not right for you—even if it's an amazing site. And if that's how you're feeling with Elite Singles, that's totally okay! That doesn't mean you shouldn't be able to find someone special, though. What we wanted to do is offer a few suggestions for Elite Singles alternatives that you can try. Some of these apps and sites are similar to Elite Singles and some will be somewhat different.
eHarmony – If you're looking for more serious dating but you just don't like how Elite Singles approaches it, eHarmony might be a better option. Unlike Elite Singles, there is really no room at all for casual dating, though, so make sure you only choose this alternate option if you're looking for a committed relationship.
Zoosk – With all this serious talk, some of you might be starting to sweat! If you're not looking for something serious or maybe you want to take things slow or you're just not sure what you want yet, that's okay. While Elite Singles still could work for you, a site like Zoosk might be a better fit. With its 35 million members, the site caters to all relationship goals (casual, serious, hookups, etc). And what's really nice is that you can change what you're looking for with the click of a button, so the site can grow with you as your goals change (or stay the same).
The League – An amazing option for people looking to keep that elite status up is The League dating app. Touted as an app that's truly for the elite of the elite, it's an obvious option to include in the conversation. A few of the biggest differences between The League and Elite Singles are that The League requires users to get on a wait list to join, comes with a higher price tag, and you have to be approved (based on internal quality standards) to join the app. These aren't necessarily bad things if you're truly looking for elite dating.
Elite Singles FAQ
What is Elite Singles?
Elite Singles is an online dating company founded in 2009 by the German founders of the online dating site eDarling. The site is available through desktop, Google Play, and the iOS store. The main focus and driving force behind what Elite Singles is would be its focus on 'elite' dating.
In other words, the dating app heavily markets and targets singles who are established in their careers and have some form of above-average education or certification. Whether that be a college degree or advanced certifications in their respective fields, the singles on Elite Singles are ideal if you're someone that finds education and learning attractive.
As a result of this, over 85% of the userbase is over the age of 30 making the site less of a great option for those in their early 20s but a stellar pick for anyone late 20s or older.
Does Elite Singles have a free trial?
Elite Singles is an exclusive site that does offer a free trial membership, but it's somewhat limited. They push heavily to have users sign up for paid accounts. Elite Singles knows that when you pay for an account, two things happen. Number one—you are actually a real person and you weed out any fake accounts; and number 2—you are more likely to be active on the site because you've paid something.
How much is a one-month subscription to Elite Singles?
Elite Singles caters to singles serious about finding love. For that reason, Elite Singles does not offer a one-month membership term. They do offer several different reasonably priced memberships.
Does Elite Singles have an app?
Yes, Elite Singles does have a mobile app for iOS and Android.
---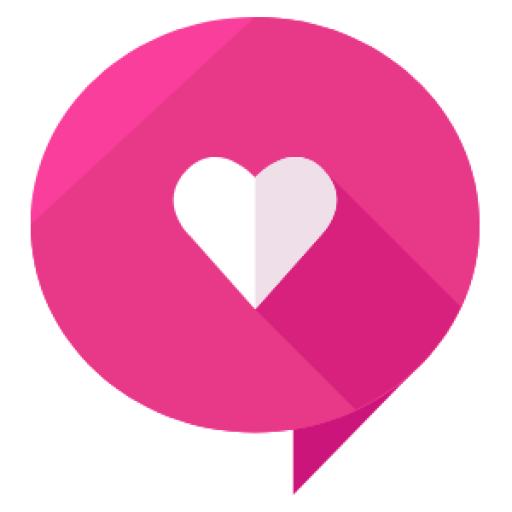 Written By: Healthy Framework Team
The Healthy Framework team has a combined 50+ years of experience in the online dating industry. Collectively, the team has reviewed over 300 dating apps and is known as one of the leaders in the relationship advice and information space. The team's work has been featured on Zoosk, Tinder, The Economist, People Magazine, Parade, Women's Health, Her Campus, Fox, and more.