An Asian dating site where browsing, flirting, and even messaging is completely free? Let's explore that shall we?
EME Hive is a niche, conducive platform for Asian singles to meet and mingle with one another, possibly without having to experience as much of the racial undertones that exist in other mainstream dating sites.
After all, Asians are not just Asians. They don't all look the same, and some don't even share the same language. Therefore, having a dedicated online dating site for Asians like EME Hive provides a more specific option for users to specify the type of Asians they wish to chat and match with.
In addition, the recent revamp from East Meet East to EME Hive has also introduced exciting new features on the app that we can't wait to delve into in this complete EME Hive review.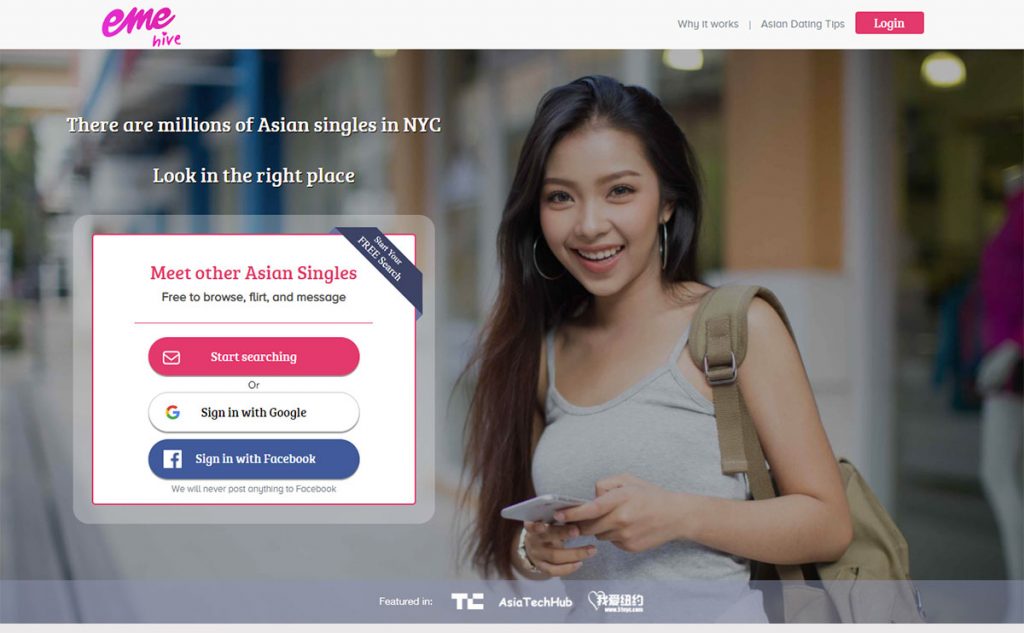 Is EME Hive Worth It? – The Bottom Line Upfront
For Asians who have been encountering difficulties in finding someone who has a similar cultural background as you on the mainstream dating sites, EME Hive is godsent. You no longer have to spend time explaining cultural nuances and fighting racial stereotypes.
Instead, you use the time to truly understand the character of your match, share common understandings and commiserate in the everyday struggles you encounter as a minority in the community. Finding someone who has something in common with you simply increases the likelihood of establishing a relationship. For that possibility, EME Hive is undoubtedly worth it.
EME Hive Alternatives
Not feeling EME Hive? No worries! There are so many other dating options out there. Here are a few of our favorites:
Want more Asian dating apps to consider? Here's a full breakdown of the best dating apps for Asian singles.
---
Overall EME Hive Review Rating
| Category | Score |
| --- | --- |
| Quality Matches | 9.0/10.0 |
| Features | 8.6/10.0 |
| Ease of Use | 9.0/10.0 |
| Support | 7.0/10.0 |
| Cost | 8.0/10.0 |
| Overall | 8.4/10.0 |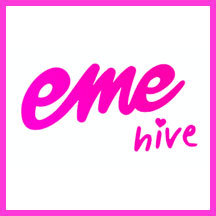 8.4/10.0
---
Pros and Cons of the EME Hive Dating App
Pros
Free to initiate chats
Free live stream feature allows users to showcase their personality beyond static photos
Video chat is available for up to 4 people in a live chat room
Cons
Core chat function is hidden behind a paywall
Occasional glitches and lags on the app
Disruptive ads
Who EME Hive Is Good For
Asian Americans looking for partners with a similar cultural and ethnic background
Asian diaspora in Western countries like the US, Canada and Australia
Those looking to get to know Asians and understand their culture
Who EME Hive Might Not Be Best For
Those who are not interested in getting to know Asians
Those looking to chat with a match for free
EME Hive Features Overview – What Changed?
If you think East Meet East had a relatively comprehensive platform for an online dating site, you will enjoy what the newly revamped EME Hive has to offer. First of all, you may remember East Meet East as an online dating site that is completely free for ladies to access all features without a subscription. To uphold gender equality, however, they now allow free initiation to chat for all users and unlimited chat between users as long as one of you is a premium user.
In addition, to keep up with all the rage that is live streaming and vlogs, EME Hive has introduced features to address the need for users to display their multifaceted personalities beyond photographs. As EME Hive continues to take in feedback to improve themselves for the Asian community, it's moving towards becoming an appealing social networking platform for the Asian community to assemble, not just with the purpose to date.
Live stream
Visit the brand new Live Stream tab on the platform, and you can watch confident, outgoing individuals taking the opportunity to display their attractive personalities or talents to anyone who may be interested in getting to know them. This is a great way of getting to know a person and even conversing with them through the chatbox if you have no qualms about other people watching your moves.
There are also daily events scheduled by popular broadcasters as they play games such as Truth or Dare or even hold a live Bachelor Show. Who needs Singles Inferno, when you can be part of the show yourself?
If you're that outgoing, confident individual, go live on the platform to display your talents, be it cooking, singing, dancing or simply chatting with a live audience. It comes with features such as sample questions you could ask the audience to get a discussion going or polls you could hold to determine the audience's opinion on a specific issue.
While live streaming, you may also receive Diamonds, which are credits that can be used to access features on the platform, as a gift from your viewers. Who knows? You might just catch the attention of someone special.
Live Video Chat
EME Hive's video chat function allows you to chat with not just one but three other users in the same live chat group. You can use this opportunity to start a topic of discussion or get to know other Asians and their culture in a group. You can also use this function to go on a virtual date with an EME Hive match.
Updated EastMeetEast – What's Stayed the Same?
As we've discussed EME Hive is not a new dating app, but rather a rebranded EastMeetEast. As you might expect, many of the old features have remained the same or at least very similar as a result of this. Here's a breakdown of some of the classic EME features that are still a part of EME Hive
The Search Function
EME Hive is still using the same search filter as EME classic. This filter gives you the ability to sift through all of your matches in an east to manage way. You can start with the basic search options or click the filters button to open up the advanced search options which include things like body type, when they came to this country, interests, body type, etc.
It's a pretty extensive list of options that should help you to be able to find exactly what it is that you are looking for.
Hide Members Function
This is something that might seem like a small feature, but it was one of our favorite aspects of our East Meet East review and something we're glad they kept around for EME Hive. When you're looking at someone's profile, you have the ability to hide that member. This means that you're no longer going to see this member on the site or in any of your searches.
Our guess is this was originally designed to get rid of people that you'd already talked to, but it could also double as a great feature to hide people you aren't interested in. That way, when you search you won't have to sift through any of those people, and you'll only see the people you like and the new singles just joining the site.
Smiles
Say cheese! Okay, that was a cheesy pun, but we couldn't help ourselves. EME Hive has a "flirt" function like you'll see on most sites across the web. The difference with theirs, though, is that it requires you to use "credits" also conveniently called your smiles to utilize them.
Before you get too upset that you don't have free reign to smile and flirt with everyone on the site, let's talk about why we think this is a positive.
If people are able to blindly smile and flirt with everyone the site, every member is going to have hundreds and thousands of flirts coming in, and they won't carry any weight.
But, if the singles on the site know that smiles are limited, they're going to carry much more weight. You do start your free account with 25 smiles, though.
The Quality of Singles at EME Hive
Having your suggested matches streamlined according to your preferences, especially in terms of ethnicity, does make browsing through the site more promising than usual dating sites, as you may find yourself clicking to check out more profiles. With the easy sign-up, there was a concern on whether it would be too easy for someone to make fake profiles on the site, but with one look at their suggestions, we can say we're pretty satisfied with the profiles they're offering as potential matches.
In addition, the new Live Stream channel certainly adds vibrancy to the site, as we see many attractive individuals performing on their live stream, offering you an opportunity to chat with them, even without a subscription. You can also participate in a wide variety of live stream events to get to know other Asian singles better.
How to Sign Up at EME Hive
Signing up for EME Hive is relatively easy with all the personal details to fill in one page, from your gender and ethnicity as well as your preferences, down to your first name, date of birth, occupation, postal code, email address and password. You don't even have to upload a picture before accessing the site, and signing up simply takes less than a minute. However, you will still have to verify your account via your email, before you can officially activate it.
Ready to get started? Click the button below to claim a free EME Hive account today: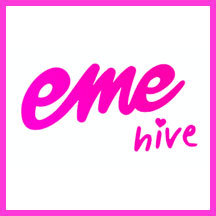 Price | How Much Does EME Hive Cost?
| Membership Type | Monthly Price | Total Payment Cost |
| --- | --- | --- |
| Premium - 1 month | $37.99 | $37.99 Total |
| Premium - 3 month | $20.99 | $62.97 Total |
| Premium - 6 month | $15.99 | $95.94 Total |
| Premium - 12 month | $9.99 | $119.88 Total |
Customer Support Options at EME Hive
As with most online dating sites out there, EME Hive does not provide a specific email address for you to contact. However, we appreciate that we get to the web enquiry form in a relatively straightforward manner by clicking on 'Contact', instead of having to dig through the countless Help pages for it. They also provide their mailing address, in case you wish to reach them the old school way.
EME Hive Updated Review FAQ
Is EME Hive still free for women?
Unfortunately, EME Hive no longer offers free access to all features for women. While all users are now free to initiate a chat by sending a message, the other party won't be able to view or respond if neither one of you is a premium user.
Can I access EME Hive on a web browser?
Yes, you can access EME Hive on a web browser, although its Live Stream function is more accessible on the app version. For a better live stream experience, EME Hive is available for download on Apple App Store and Google Play Store.
Are there fake profiles on EME Hive?
Fake profiles do exist on EME Hive, especially given how easy it is to set up a profile on the platform. However, most of the profiles suggested to us appear genuine, so we hardly find any fake profiles on the site. Besides, with the availability of the live stream and video chats, you can verify real users on the site yourself.
Is EME Hive better than its predecessor, East Meet East?
With the addition of the interactive live streaming and video chat features, it sure looks as though EME Hive is set to attract even more Asian singles to the platform!