If you are Latino, you likely know what we mean when we say; Dominicans have a reputation for being some of the most loyal and exciting romantic partners you'll ever have the pleasure to know. They are fiery, hardworking, loving, and devoted.
So, if you are looking to find a love that will last, a site like Dominican Cupid may be the perfect platform to try.
The question is, does a site with such a niche scope really have enough features and members to meet your dating needs?
This Dominican Cupid review works to answer that question! If you are interested in finding the perfect Latino partner, read on!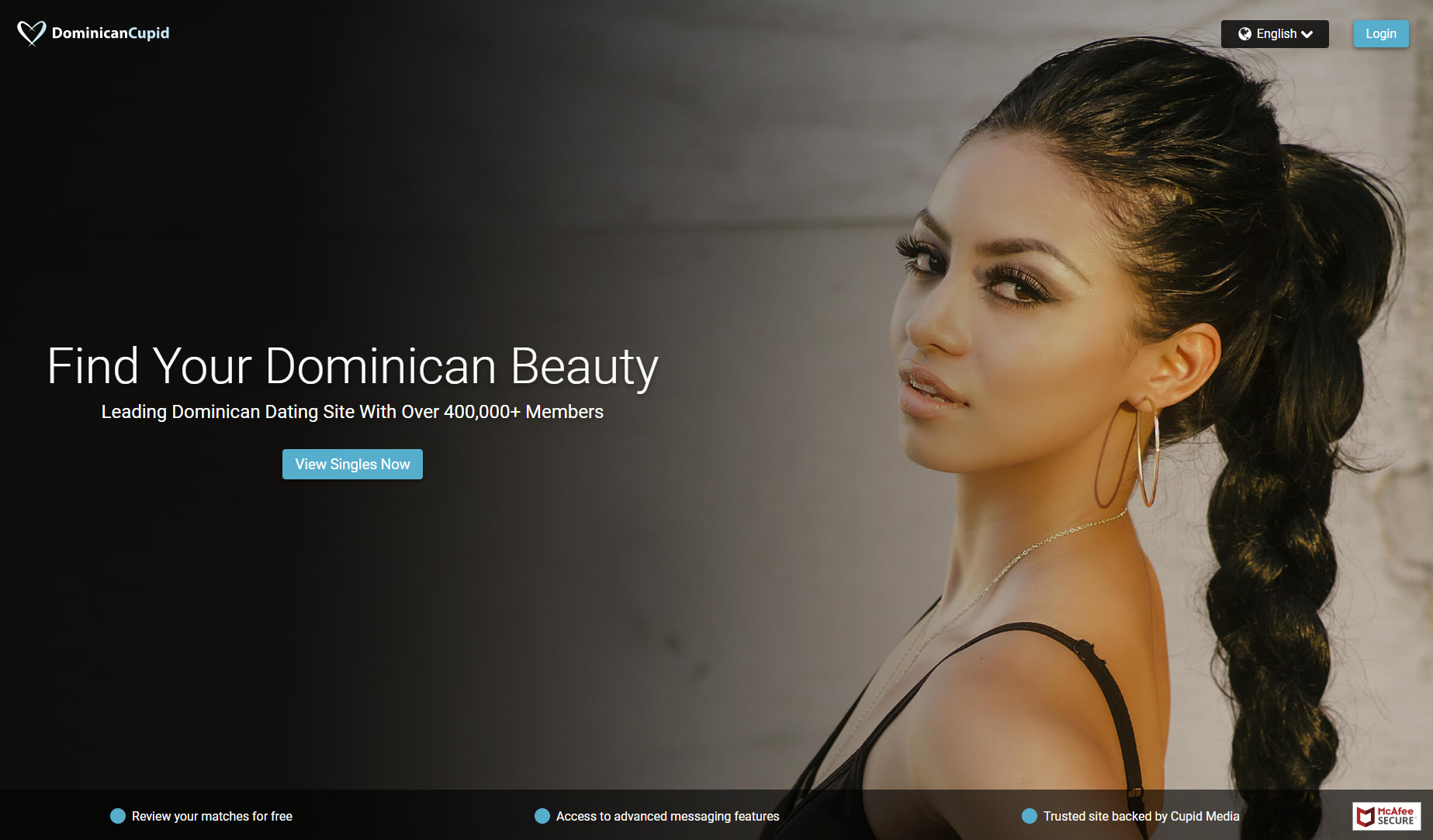 Is Dominican Cupid Worth It? – The Bottom Line Upfront
What makes a dating site worth trying? This is going to be a bit different for each user, but we think there are a few criteria that are the same for everyone:
It needs to have singles worth meeting.
It needs to be affordable.
It needs to be easy to use.
It needs to be safe to use.
Reviewing Dominican Cupid we thought they ticked all those boxes. The singles are high quality, the price point is squarely average, the layout is standard and simplified, and there are blocking and moderation features to help keep users safe.
When you also consider that you can try Dominican Cupid completely free, we can't see any reason why you wouldn't want to give the site a try!
---
Overall Dominican Cupid Rating
| Category | Score |
| --- | --- |
| Quality Matches | 9.1/10.0 |
| Features | 8.0/10.0 |
| Ease of Use | 9.3/10.0 |
| Support | 9.0/10.0 |
| Cost | 8.0/10.0 |
| Overall | 8.68/10.0 |
Pros and Cons of the Dominican Cupid Dating App
Pros
Run by one of the most popular international dating companies in the world (Cupid Media).
You don't have to be from the Dominican Republic to use the site/app.
The site has really great, advanced search filters to enhance your experience.
Cons
The user base is smaller than it would be on a general, non-niche dating site.
As with all international dating sites, there are some fake dating profiles on the site.
There are far more men on the site than women.
---
Who Dominican Cupid Is Good For
Dominican singles looking for those who understand their culture and background.
Singles who want a site run through an established and well-loved company.
Those who like a site they can try for free before committing to a paid plan.
Who Dominican Cupid Might Not Be Best For
Singles who are not interested in meeting those with Latino backgrounds.
Those who want their dating site to have large, non-niche user bases.
Singles who want a dating site that is 100% free for all features.
Dominican Cupid Review – Table of Contents
Fast Facts About Dominican Cupid
Site Name: dominicancupid.com
Paid or Free: Paid site with a limited free trial
Average Sign-Up Time: 8-10 mins
Paid Membership Pricing: Plans starting as low as $10 per month
Unique Dominican Cupid Facts and Figures

4 star average user rating
Over 1200 Dominican Cupid reviews on Google Play
3.9 star rating on Trustpilot.
Over 800,000 members
Most users are between the ages of 24 and 40
Dominican Cupid Features Overview
Like other Cupid Media sites, Dominican Cupid focuses on the features that are going to actually help you find love. That means there aren't dozens of things to do, but the things you can do are useful! Still, not all features are available to all users.
Here are a few Dominican Cupid features from a variety of membership tiers.
Browse Anonymously – Gold Tier Feature
This Gold Tier feature is a high-level amenity offered on all the best dating sites. It allows you to hide your activity while using the site and keeps your profile hidden from the searching eyes of others. This is a great feature for those that are anxious about who may be finding you while on the app. Want to hide from a creepy ex who doesn't know when enough is enough? Anonymous browsing is the best feature for you!
Unlimited Chat – Gold Tier Feature
Unlimited chat functionality is available for Gold members and higher. Without a Gold or Platinum membership you are only able to reply to messages sent to you from premium members. This is to entice you into expanding your membership and trying out even more of the premium features.
Advanced Search Filters – Platinum Tier Feature
One of the best Platinum Tier features is the advanced search functionality. With advanced search you can narrow down your results to the exact singles you are looking for and cut the time it takes to search for love in half!
Rank Above Other Members – Platinum Tier Feature
Another way to improve your stats on your dating journey through Platinum level features is with advanced ranking. When you pay for a Platinum membership you instantly gain a search rank advantage. When others search for singles in your area or matching your profile, you will show up at the top of their search results.
The Quality of Singles at Dominican Cupid
Dominican Cupid has really fantastic singles but does have a couple of small things working against it. The user base is a bit smaller than non-niche dating sites and there are some profiles that are obviously fake. Still, the overarching experience on the site is with interesting, attractive, singles that you are less likely to meet on other sites.
How to Sign Up at Dominican Cupid
Signing up for Dominican Cupid could not be simpler! All you need is a bit of basic information and contact details to get you started.
There are some short personality questions that can help you on your dating journey, so be sure not to skip any. Also, remember to upload a great profile pic showcasing your beautiful face and personality to really draw in the matches.
If you're ready to begin and start meeting singles at Dominican Cupid, just click our link below!
Price | How Much Does Dominican Cupid Cost?
The pricing at dominicancupid.com is pretty standard for what a lot of online dating sites charge. There is free signup with limited features and then added benefits for those willing to pay for them. Here's a current breakdown of pricing for the Dominican Cupid app:
| Membership Type | Membership Length | Monthly Cost | Membership Cost |
| --- | --- | --- | --- |
| Gold | 12 Months | $12.50 | $149.99 |
| Gold | 3 Months | $24.99 | $74.98 |
| Gold | 1 Month | $38.49 | $38.49 |
| Gold | 1 Week | $76.92 | $19.23 |
| Platinum | 12 Months | $15.83 | $189.99 |
| Platinum | 3 Months | $29.99 | $89.98 |
| Platinum | 1 Month | $45.99 | $45.99 |
| Platinum | 1 Week | $92.00 | $23.00 |
| Diamond | 12 Months | $31.67 | $379.98 |
| Diamond | 3 Months | $59.99 | $179.97 |
| Diamond | 1 Month | $91.98 | $91.98 |
| Diamond | 1 Week | $184.00 | $46.00 |
Dominican Cupid Customer Support Review
Dominican Cupid is a part of Cupid Media, which means they have access to the company's high-quality customer service. Whether you contact customer service through the onsite contact page or leave a comment on the Google Play store, you will receive a response in a surprisingly short amount of time.
The company is always working to make sure customers get their issues resolved and are satisfied with the services Dominican Cupid has to offer.
Unfortunately, the site doesn't have any live contact methods (live chat, phone support, etc.). This is one area we'd love to see the site improve before we review Dominican Cupid again.
Try Dominican Cupid Today
---
Answering Your Questions About Dominican Cupid
Can I Sign Up if I Live Outside the Dominican Republic?
Of course! While reviewing Dominican Cupid we found many members live in the Dominican Republic, but there are users from hundreds of countries. From the US to the UK, these users are from all around the world!
I Want to Use Dominican Cupid, but I Don't Speak Spanish. Should I Join?
Many users on Dominican Cupid don't speak Spanish, so you won't have any problems. Plus, Dominican Cupid Platinum Members can utilize the translation services so they can easily communicate with users from around the world.
How Old Do I Have to Be to Use Dominican Cupid?
You must be at least 18 years old to sign up for Dominican Cupid or any other Cupid Media dating site.
Is Dominican Cupid Really Free?
It is completely free to sign up for Dominican Cupid, but some features are reserved for paid members.
What is The IMBRA?
IMBRA stands for the International Marriage Broker Regulation Act. This is a regulation relevant in the United States that says that foreign individuals coming to the US to marry a citizen must be provided with a history of that citizen's history of any legal offenses or history of domestic violence as a way to inform and protect the foreign person.
You may be asked to sign an acknowledgment of this form upon signing up as a way to keep all members of this international dating site safe.
How Can I Try Dominican Cupid for Free?
If you are interested in trying Dominican Cupid completely free, all you have to do is click our free trial link below!