ColombianCupid has been around since 2006, making it one of the most well-known Colombian dating apps on the market. It's built a solid reputation over the years, but how much of that is good marketing versus actual results? After spending countless hours using the app and interacting with singles, we're ready to provide the unbiased truth.
Keep reading to find out what you can expect if you use this dating site for Colombians and Westerners. We cover it all in our ColombianCupid review, from the quality of the members to the engagement rates. Short on time? Jump right to the bottom line to get the scoop.
Overall ColombianCupid Rating
| Category | Score |
| --- | --- |
| App Store Rating | 4.6/5.0 |
| Google Play Rating | 4.5/5.0 |
| Active Users | Over 2 Million |
| Online Since | 2006 |
| Starting Cost | $14.42 a month |
| Our Review Score | 8.5/10.0 |
8.5/10.0
---
Is ColombianCupid Worth It? – The Bottom Line Up Front
ColombianCupid is a dating site for singles interested in serious relationships that will lead to marriage. Some Colombian members look for love close to home, but most Colombian singles are seeking partners in the United States and other Western countries.
Instead of swiping through profiles, members set search preferences and browse through potential matches, liking, favoriting, and/or messaging the ones that grab their interest. This might be different from most dating apps, but it works. However, as you'll learn by reading our review of ColombianCupid, the app's much more effective after upgrading your account to a premium membership.
If you go with a free ColombianCupid account, you'll be able to do the following:
Browse for matches based on your preferences
Like and favorite profiles
Communicate with paying members
A lot of people don't realize that "communicate with paying members" is the rule, even if you have a mutual match. If both you and your mutual match have free accounts, you can't see each other's messages. Since most of the active users have free accounts, this can be a big hurdle to overcome.
For instance, we received 41 messages within 48 hours of setting up our free account. Out of those, 12 were from premium members, so we were able to read and reply to those senders. Unfortunately, the other messages were hidden behind a paywall, waiting for us or the sender to upgrade.
Because of that, upgrading is pretty important on ColombianCupid – and it's not that expensive.
If you only want to communicate with all members, you can go with the Gold membership for as little as $14.42 a month. However, we recommend a Platinum or Diamond subscription so you can get instant message translation, a better position in the search results, a larger profile, and other premium features. The Platinum plan starts at $17.50 a month and is a solid choice.
While we think it's worth upgrading, even free members get access to our favorite feature – advanced search filters.
Members can set over 30 search filters, and they're among the best we've seen on a dating app. We especially like the ones geared toward international relationships, such as languages spoken, English and Spanish fluency, and the willingness to relocate.
That being said, we don't think the filter-based matching algorithm is perfect. The best matching algorithms consider personal preferences and personality, so you end up with someone who meets your criteria and gels with your personality.
But fortunately, ColombianCupid's robust profiles are here to save the day.
While you can sign up in about 30 seconds, you can go back and fill out the personality profile, add your hobbies and interests, and answer personality questions. We looked through hundreds of profiles, and most members filled them out completely.
Overall, we're impressed with ColombianCupid when it comes to international dating, especially between Colombians and Americans. While we wish it let matches message each other without paying, it's one of the best Colombian dating sites and has an engaged, active membership base.
---
Pros and Cons of the ColombianCupid Dating App
Pros
Members can use more than 30 search filters when looking for matches.
Standard members can communicate with premium ColombianCupid subscribers.
Most members want serious relationships.
Highly engaged membership base (38 members messaged us within 48 hours).
ColombianCupid has a huge user base for a niche dating site (and can easily connect to other CupidMedia brands).
Cons
Most members have free accounts, so they can't communicate with each other
ColombianCupid has no video chat option.
Can't filter messages to block chats from free members
Few options for LGBTQ+ singles
There aren't as many features available on the site/app as you find on similar modern dating sites.
The free/standard version of the site is quite limited.
ColombianCupid Features Overview
If you're used to swiping left and right on dating apps, ColombianCupid might look a little confusing at first. Don't worry because we have you covered. Like all CupidMedia sites, ColombianCupid has a variety of features that are available to users dependent on which membership tier they hold.
We're going to break down some of the features, so you'll be like a pro from the second you start your ColombianCupid free trial!
Instant Message Translation – Available to Platinum and Diamond Members
Did you know that only around 4% of Colombians are proficient in English? Since ColombianCupid connects Colombians with Westerners, the language barrier can cause serious issues. Fortunately, the Colombian dating app offers instant message translation for Platinum and Diamond Subscribers. As long as one of the people in the chat has a premium membership, both members can use the translation service.
Now, some people make the mistake of thinking the Gold membership comes with instant message translation, but it doesn't. That's one reason we recommend upgrading to a Platinum or Diamond membership.
Profile Highlighting– Available to Diamond Members
Diamond subscribers receive a special badge on their profiles. At first glance, this doesn't seem very important. However, we found ourselves seeking out profiles with that badge when testing the site for our ColombianCupid review. See, we knew we could have unlimited chats with those members, and from the reviews we've read, other members do the same thing.
Bonus Tip: You'll also find Platinum members at the top of the search results. Their profiles are double the size of standard profiles, making them easy to spot.
Reverse and Mutual Matches – Available to Platinum and Diamond Members
You can improve your matches by upgrading to a Platinum or Diamond membership, which unlocks reverse and mutual matches. You're most likely to hit it off with your mutual matches since both of you will meet each other's criteria.
Still, don't count out your reverse matches. In this case, you'll meet your match's criteria, although the person won't fit all of your preferences. Sometimes, you can find a diamond in the ruff when looking through the reverse matches.
Make the First Move – Available to All Female Members
Female members can send message blasts to all of their matches. While it comes with a pre-filled message, you can change it up if you want to show off your personality. Still, it's hard to get too personal when you're mass-messaging dozens of people.
Even so, we have to admit that we had some success after using the feature. We received five responses within 20 minutes of sending the mass message, which is pretty good. Still, nothing beats reading profiles and sending customized messages if you want to make genuine connections.
Do you need some help crafting a customized message? Make user you're on the right track by going over the common mistakes people make when sending messages on dating apps.
Cupid Tags – Available to All ColombianCupid Members
Cupid Tags are a great feature used across the Cupid Media world. These little golden nuggets of humble bragging allow you to highlight certain traits you want to show off about yourself.
These include things like, "adventurous, dog lover, good cook, sensitive, music, movies, etc.". There are probably Cupid Tags for almost anything you like, really. When other users search for those specific traits, you'll pop up in their match results helping you get better matches on ColombianCupid.
Quality of Singles – ColombianCupid User Base Review
A dating site could be beautiful, easy to use, and totally free, but if it is filled scammers and low quality profiles, what's the point? When we evaluate singles, we aren't just asking "are they hot?" No, we want to know that a site has singles that have interesting, filled out profiles. Their accounts are active. They present themselves in a way that makes you want to get to know them.
ColombianCupid is open to singles around the globe, but most of the membership base is located in the United States and Colombia.
Regardless of location, most of the members are done with casual dating and ready to settle down. That explains why this Colombian dating site is most popular with 25–34-year-olds, although it also has lots of older and younger members.
If you've ever been on a dating site for serious relationships, you know members tend to put a lot of effort into their profiles, and that's the case on ColombianCupid. Sure, you can sign up in less than a minute, but members go back to add photos, personality info, hobbies, and more. Here's an example of a completed ColombianCupid profile:
---
Also, the members are actively seeking partners. There are usually around 700 women and 1,000 men online, even during the day. For example, we logged in on a Thursday afternoon and found 681 women and 1,048 men online.
There's a good reason to stay online when using this site – you get a lot more action. We noticed that we accumulated likes a lot faster when we were online and ready to chat.
The members do a lot more than like profiles, too. We had a steady stream of messages coming in, with a lot of members ready to start serious conversations. Sure, we had a few weird come-ons, but most of the members were respectful and seemed to genuinely want to know about us. It's clear that people here take ColombianCupid's community guidelines seriously.
Unfortunately, we do have one complaint about the membership base…
Most of the members have free accounts. That being said, we noticed that more men than women upgrade, allowing them to talk to any woman they want on ColombianCupid (as long as she responds). If you're serious about meeting someone, we recommend upgrading, especially if you're a man.
How to Sign Up for the ColombianCupid Free Trial
Some things in life require way too much effort compared to how much enjoyment you get. A perfect example is the time I applied for a minimum wage job and the owner asked me to meet with her psychic as part of my interview process. Too much effort for no reward.
ColombianCupid offers the opposite experience – practically no effort for a ton of reward!
To sign up with ColombianCupid you will just need to fill in a few pieces of personal information, complete a 7-question personality test, and like a few profiles to give the site a basis for matching.
Sound easy enough? If you are ready to get started, just click our link below to claim your trial account!
---
What You Get With a ColombianCupid Free Trial
Profiles are fully customizable and you can upload up to 5 photos to showcase different sides to your personality.
With a Colombia Cupid Free Trial account you can even view your suggested matches, see who's viewed your profile, and see who's favorited you; which many sites don't let you access with a free membership.
Browse thousands of singles on the site from all across the U.S., Canada, Central America, and of course Colombia!
Features Not Included in Free Trial
While you do get to see your suggested matches with a free account, you don't get to see reverse matches or mutual matches.
You can view who's messaged you with a free trial, but you can't message back.
The ColombianCupid free trial lasts as long as you want it to – there is no set end date or expiration. With a free trial or "standard" account you can browse and view profiles indefinitely, but will have other limitations.
Price Review – How Much Does ColombianCupid Cost?
When you're ready to start talking the ColombianCupid members who've caught your eye, you'll want to upgrade your membership to a paid account. There are several accounts to choose from and each level gives you more premium-level features.
| Membership Type | Membership Length | Monthly Cost | Total Cost |
| --- | --- | --- | --- |
| Gold | 12 Months | $13.17 | $157.99 |
| Gold | 3 Months | $26.33 | $78.98 |
| Gold | 1 Month | $39.49 | $39.49 |
| Gold | 1 Week | $78.92 | $19.73 |
| Platinum | 12 Months | $15.83 | $189.99 |
| Platinum | 3 Months | $31.33 | $93.98 |
| Platinum | 1 Month | $46.99 | $46.99 |
| Platinum | 1 Week | $94.00 | $23.50 |
| Diamond | 12 Months | $31.67 | $379.98 |
| Diamond | 3 Months | $62.66 | $187.97 |
| Diamond | 1 Month | $93.98 | $93.98 |
| Diamond | 1 Week | $188.00 | $47.00 |
---
The most basic way to get messaging features is to purchase a ColombianCupid Gold account for a 1-week, 1-month, 3-month, or 12-month term. This upgrade is billed in one payment regardless of duration. Because of this, going with a longer plan will save you money over time, but will cost more upfront.
ColombianCupid Payment Options
There are several ways to pay when you upgrade your membership on ColombianCupid. Take note that mail-in payments are not accepted. Completing the payment is quick and easy. In only a few steps you'll be scrolling thousands of attractive Colombian singles from around the world.
VISA
American Express
Mastercard
Discover
Diner's Club
Google Pay
Paysafe Card
Bank Transfer
Skrill
Do ColombianCupid Memberships Auto Renew?
If you haven't found your match by the end of your subscription term, we think you'll want to continue with auto-renew. Memberships do auto-renew on ColombianCupid. If you do want to cancel, just do so before your current subscription ends.
User Complaints About ColombianCupid
We poured over member reviews of ColombianCupid and most of them were positive. Still, a few complaints popped up several times, so we want to share them.
Generic Messages – According to ColombianCupid reviews, some members send low-effort messages. Based on what they said, it doesn't sound like the senders even read their profiles before sending the messages. We have a feeling that these generic messages come from the "Make the First Move" prompt we discussed in the "Features" section.
Matches Who Don't Meet the Criteria – Some people don't fill out the "looking for" criteria, and after messaging, they realize the people aren't really matches. Fortunately, most of the members here are looking for something serious.
Only Diamond Members Get a Badge – Standard members can enjoy unlimited chats with Gold, Platinum, and Diamond subscribers. Unfortunately, Diamond members are the only ones who receive a badge on their profiles, so it's harder to hunt out Gold and Platinum subscribers. However, Platinum members have larger profiles, so you can find them if you look.
ColombianCupid Alternatives
We want to switch gears in our review of ColombianCupid and talk about the competition. Get the scoop on how ColombianCupid stacks up against some other popular dating sites for Colombian singles and Westerners.
LatinAmericanCupid – Cupid Media owns and operates ColombianCupid and LatinAmericanCupid. The two apps look identical and have the same features However, LatinAmericanCupid is popular in the U.S., Canada, and throughout Latin America, while ColombianCupid is most popular in the U.S. and Colombia. You can use your same account on both sites, so feel free to look for love on ColombianCupid and LatinAmericanCupid. (Check Out our Review of LatinAmericanCupid)
Colombia Lady – While ColombianCupid helps members form genuine connections, Colombia Lady feels like a mail-order bride site. Instead of purchasing a membership, Colombia Lady makes members buy credits to chat with members. The whole thing just feels transactional and kind of gross.
Latinfeels – Latinfeels is another credit-based dating app. We think that buying a subscription on ColombianCupid is a much better choice, especially if you want to find a real partner.
ColombianCupid FAQ
What is ColombianCupid?
ColombianCupid.com is a niche dating service that focuses on the needs of Colombian singles. The site has registered over 2 million singles from over 100 countries worldwide.
Do I Have to Live in Colombia to Use ColombianCupid?
No! ColombianCupid features singles from Colombia, The US, Australia, The UK, and 100s of other countries around the world. This worldwide approach to finding love is why their translation and video chatting services are so important and useful!
Is ColombianCupid LGBTQ Friendly?
Yes! You can sign up as a man looking for a man or a female looking for a female on ColombianCupid. However, there are no specific places to talk about being transgendered, bisexual, nonbinary, pansexual, or any of the dozens of other queer identities that make up the rainbow of LGBTQ people. You may choose to mention these details in your bio, but we hope dating sites begin including these options in the future.
Do I Have to Speak Spanish to Use ColombianCupid?
No! Not only can you find many singles that speak your native language on ColombianCupid, but there is also a translation service available to platinum members on the site.
---
---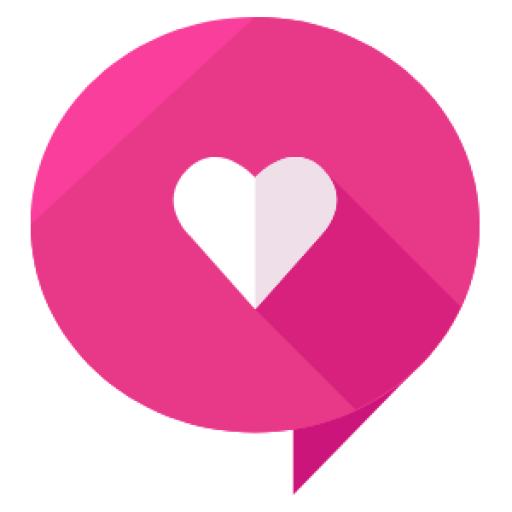 Written By: Healthy Framework Team
The Healthy Framework team has a combined 50+ years of experience in the online dating industry. Collectively, the team has reviewed over 300 dating apps and is known as one of the leaders in the relationship advice and information space. The team's work has been featured on Zoosk, Tinder, The Economist, People Magazine, Parade, Women's Health, Her Campus, Fox, and more.