Christian Connection launched in the UK in 2000 and soon expanded into other countries, including the US in 2012. The Christian dating app might not be as well known as Christian Mingle and other sites, but it has a solid reputation. Even so, you can't help but wonder how much of that reputation has to do with good marketing instead of reality.
After spending a week on the app, we're going to share our first-hand experience in our Christian Connection review. Instead of marketing hype, we'll cover all the actual details, and give you our overall thoughts. Dive in so you'll know if this is one of the best Christian dating apps, or if you'd be better using another site.
Is Christian Connection Worth It? – The Bottom Line Up Front
Christian Connection is open to Christians of all denominations and considers religious beliefs, interests, age, location, and additional factors to match members. The site says that over 100,000 members in the UK got married after meeting on the app, and we agree that the algorithm is effective – for UK members. With low member engagement in the United States, it'll be hard for you to find true love in the US on this serious dating site for Christians.
Let's start with the basics first.
New members receive a 3-day limited free trial, allowing them to test the site. During the trial, members can send winks and likes without restrictions, but can only send five messages. After that, you can upgrade for unlimited messaging, or transition to a free account and send preset messages.
So, the free trial is a good way to get acquainted with the site, but after that, you really need to upgrade. The preset messages will hold you back from connecting, and you'll never be able to take it further unless you pay – even when chatting with a match. Oh, and your match has to upgrade, too, or you'll be stuck receiving preset messages.
Now that that's out of the way, let's talk about something we love about Christian Connection – the matching algorithm. We browsed our matches and were impressed by how well they meshed with us. For instance, we put a heavy emphasis on friends and family when creating our account, and it matched us with similar members.
But now, for what we don't like…
There just aren't enough active users in the United States. While we had some engagement with our US account, most of our matches hadn't been online for weeks or months. Even most of the new users had ghosted the site.
Things couldn't have been more different in the UK. Unlike the US version, the UK site lets members search for online members, and we had three pages of profiles to sort through each time we logged in.
Still, we did manage to get some matches and a few messages from members. Unfortunately, though, the engagement rate was pretty low in the US due to a mixture of inactive accounts and few premium members.
Because of the low engagement rate, US members don't even use Christian Connection's best feature – Meetups.
This is a chance to make friends and romantic connections in the real world, but US members haven't created a single meetup. And we don't mean they haven't created a single one this year. We mean they've never set one up, so this feature isn't used at all in the US, even though it's hopping in the UK.
Overall, Christian Connection is an excellent faith-based dating app in the UK. However, it hasn't taken off in the US yet, even though it offers cheap premium plans. Instead of Christian Connection, we'd go with Higher Bond. Since it's new, it also has a smaller membership base, but it's building it fast by offering free premium memberships for the first 3 months to anyone who signs up.
Learn more by reading our unbiased review of Higher Bond.
Overall Christian Connection Rating
| Category | Score |
| --- | --- |
| App Store Rating | 3.8/5.0 |
| Google Play Rating | 3.5/5.0 |
| Starting Cost | $8 a month |
| Active Users | Fewer than 600,000* |
| Our Review Score | 6.0/10.0 |
*(Just Over 90,000 outside of the UK)
6.0/10.0
Pros and Cons of the Christian Connection Dating App
Pros
Finds compatible matches based on faith, interests, and other important facts
Most members are seeking serious relationships
Over 100,000 members in the UK have found their spouses on Christian Connection
Low Priced Premium Memberships
Cons
Free members have to pick from message prompts when replying to messages
Extremely low engagement in the United States
Lots of inactive profiles
Have to upgrade to premium to filter by distance
The Niche Audience Makes for a Smaller User Pool
Free Users have limited access to amenities and features
Christian Connection Features Overview
You won't get overwhelmed with features when using Christian Connection. The dating site has a very basic layout and just a few features. Even so, it's quite a bit different from other sites out there, so keep reading our review of Christian Connection to get the details.
Wave
Members can wave at each other if they're interested. Waves end up in the recipient's inbox, so they're likely to get the person's attention. But don't get too excited about receiving waves. Members with free accounts are more likely to send waves, while premium members send messages.
Likes
Members can also like profiles on Christian Connection. Both free and premium members can view their likes under the "Likes" tab. If you and the member both like each other, you'll see a heart by the person's profile photo. Members you've yet to like don't have a heart icon, but you can click on their profiles from the "Likes" tab and like them back if you want. You can also start a chat if you're a premium member or still on your free trial.
Meetups
Members can create online and in-person Meetups to post on the Christian Connection website. We'd love to see this feature take off in the US, as it has in the UK. Since no one has posted one in the US, maybe members are waiting for someone to take the leap. If you decide to use this site, we recommend setting one up to see if gains any traction.
Quality of Singles – Christian Connection User Base Review
Christian Connection is a serious dating app, so you won't find many members who want something short-term. Even so, the profiles are pretty basic, making it hard to learn much about the members. Of course, Christian Connection's matching algorithm still manages to connect compatible people, but we'd like to see more info in the profiles.
Unfortunately, we also came across a lot of unfinished profiles. That made us wonder just how serious members really are about Christian Connection, especially in the US.
That being said, there are some high-quality members in the United States, but they're spread out way too far. For example, look at the likes we received. We'd have to do a lot of traveling to connect with people in Florida, Texas, Puerto Rico, and Georgia. We think these are high-quality folks, but that doesn't mean we want to spend our lives on the road.
Earlier in our review of Christian Connection, we mentioned that most of the members in the US have free accounts, and that's a serious problem when using the dating site. Upgrading to a premium account will only let you chat with other premium members, limiting your options even more.
As an example, look at our first page of matches. Christian Connection provides twelve matches a page, and only one of those members had upgraded. That means that out of all of those members, we would only be able to exchange unlimited chats with one if we had a premium account.
Overall, we think that Christian Connection has a high-quality membership base in the UK, but members in the US seem pretty checked out. With that in mind, we're going to go over some alternatives in the next section of our Christian Connection review.
Christian Connection Alternatives
If you live in the UK, we think Christian Connection is a good fit. However, we recommend trying one of these other dating sites for Christians if you live in the US.
Higher Bond – Higher Bond and Christian Connection have a lot in common. For instance, they use similar high-quality matching algorithms, and both are trying to grow their audiences in the United States. However, Higher Bond recently launched and is quickly accumulating Christian members, while Christian Connection has been in business in the US for over a decade and still hasn't caught on. Also, Christian Connection only offers a 3-day limited free trial, while Higher Bond is giving new members premium members for 3 months after signup. (Claim Your Free Trial Offer to Higher Bond)
Christian Mingle – Christian Mingle and Christian Connection are both known for connecting members who end up getting married. But while Christian Connection has helped around 100,000 people find partners in the UK, Christian Mingle is responsible for around 29% of the Christian marriages that start online. It also has an active membership base in the US, so we recommend it over Christian Connection if you live in the states. (Get Some Christian Mingle Dating Advice)
eHarmony – While eHarmony isn't a Christian dating site like Christian Connection, it got its start matching Christian singles. It still has an active Christian membership base, and factors in religious beliefs when matching members. As much as we love Christian Connection's matching algorithm, eHarmony's algorithm based on the 32 dimensions of compatibility is the best in the industry. Oh, and eHarmony is responsible for around 542 weddings a day, and around 4% of the marriages in the US, while most of Christian Connection's success is in the UK. (Find out How Christian Mingle Compares to eHarmony)
How to Sign Up at Christian Connection
Signing up with Christian Connection is very straightforward. First, supply your email address and choose your country. Then, you will need to provide a little info about yourself, like:
Gender
Sexual Orientation
Birthday
Name
Location
Cell Number
Password
You will then be asked about opting in or out of the site's newsletter. One thing we do really like about this process is that while you can skip questions to come back to them later all users must complete some portion of their profile before they're able continue and access Christian Connection members.
Some of these profile fields are background information about your relationship status, faith, ethnicity, and a profile photo. You will also be asked to fill in information describing your bio, work background, work/life balance, how faith influences your life, your favorite quotes, and your passions.
You will then immediately have access to your trial membership, which lasts 3 days and gives you the ability to send messages, which is a disabled feature for free accounts after the trial.
Pricing Review – How Much Does Christian Connection Cost?
| Membership Type | Length | Monthly Price | Total Price |
| --- | --- | --- | --- |
| Premium | 1 month | $16.00 | $16.00 |
| Premium | 3 months | $11.00 | $32.00 |
| Premium | 6 months | $8.00 | $48.00 |
User Complaints About Christian Connection
While UK members are mainly happy with Christian Connection, the same can't be said about folks in the US. Find out what members are saying with these user reviews of Christian Connection.
Few Local Matches – As we mentioned in our Christian Connection review, the membership base is really small in the United States. Members say they ran out of local matches within minutes of using the app, and the same thing happened to us. That left them wondering how to find Christian women and men in the US.
Lots of Inactive Members – Users in the United States have left many negative reviews about the high number of inactive members on Christian Connection. We were shocked that most of our matches hadn't logged in for weeks or months, and others shared our experience.
Poorly Designed App – We noticed lots of user complaints about the app itself. Many people have experienced bugs and crashes when using it, and they also don't always receive notifications. We didn't have any issues with text notifications, though. We recommend opting in to receive notifications on your phone if you decide to use this dating app.
---
---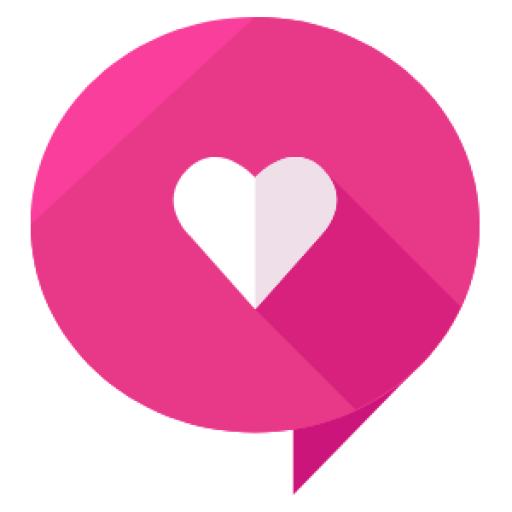 Written By: Healthy Framework Team
The Healthy Framework team has a combined 50+ years of experience in the online dating industry. Collectively, the team has reviewed over 300 dating apps and is known as one of the leaders in the relationship advice and information space. The team's work has been featured on Zoosk, Tinder, The Economist, People Magazine, Parade, Women's Health, Her Campus, Fox, and more.