When it comes to niche dating sites and apps, those who focus on cultural backgrounds are some of the most popular. That's why even Latino/Latina singles may not have heard about Chispa, a dating app explicitly for Latino singles.
While it might not have the user base size of sites like LatinAmericanCupid, the app still has a healthy following and lots of positive user reviews.
To get a good look at what the app really has to offer, we hit download and took a stroll through the app's features. Now, we have a clear look at what sets this app apart.
If you are interested in the Chispa Dating App and are curious about things like price, features, customer support, or anything else, simply read on. We have all the info you need to decide whether this app will get the honor of gracing your phone's home screen!
Chispa – The Bottom Line Up Front
The Chispa Dating App may be worth it if you are in the market for it's specific offering. The app is perfect for anyone in the Latino community who wants to find other latino singles nearby and in a hurry.
If you are interested in true compatibility and potential for long-term romance, other, non-niche sites may be better for you.
Chispa isn't about facilitating meaningful relationships, but that doesn't mean you can't get lucky using the app. We also love that the app is super affordable and easy to use.
So if you are interested in an app that is similar in style and design to Tinder, but targeted toward Latino/Latina singles, Chispa Dating App is definitely worth a download! And if you aren't sure, we did include an additional list of our favorite dating apps for Latinos and Latinas below!
Best Chispa Alternatives (With Free Trials)
---
Overall Chispa Rating
| Category | Score |
| --- | --- |
| Quality Matches | 7.5/10.0 |
| Features | 7.0/10.0 |
| Ease of Use | 9.0/10.0 |
| Support | 8.0/10.0 |
| Cost | 9.5/10.0 |
| Overall | 7.5/10.0 |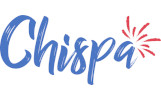 7.5/10.0
Pros and Cons of the Chispa Dating App
Pros
High number of active weekly users.
A place where latino singles can connect and feel seen.
Usable on both Android and Apple devices.
Premium features are incredibly cheap to use.
Cons
Smaller overall user base when compared to non-niche sites.
Some users report a lot of bugs and crashes on the app.
The site is built for quick matching not compatible matching.
Who Chispa Is Good For
Latino singles in larger cities.
Those looking to meet matches quickly.
Singles who enjoy fast dating sites like Tinder or Bumble.
Who Chispa Might Not Be Best For
Non-latino singles.
Latino singles who want to meet singles of all cultural backgrounds.
Those looking for matches based on personality and compatibility.
Chispa Review – Table of Contents
Fast Facts About Chispa
Site Name: Chispa-App.com
Paid or Free: Limited free app with paid premium features
Average Sign-Up Time: < 3 minutes
Paid Membership Pricing: Credits starting as low as $0.29 a piece
Unique Chispa Facts and Figures

Chispa has a 4.5 star rating on the Apple App Store.
Chispa has a 4.2 star rating on Google Play.
Chispa's gender breakdown is approximately 55% female and 45% male.
Chispa has over 100,000 users in the US and see's 30,000 weekly users.
Chispa Features Overview
Most of Chispa's base features are available without paying for additional membership, but as with most modern dating apps, there are features you can pay extra to use. Here is our list of the premium features on the Chispa Dating App along with how you can access them.
Boost
Boosts are an add-on feature that are purchased individually or in packs. When you use your boost it pushes your profile to the top of nearby users results for 24 hours. The site claims this can improve your matching by up to 3 times!
Super Chispa
Super Chispa is the second paid add-on feature on the site. With Super Chispa, you don't have to wait for your profile to show up in the match's feed before finding out if it is a match. Instead, when you like a profile that person will be instantly notified that you liked them. This not only makes it faster for you to find out if the feeling is mutual, but the site claims it can improve your chances of getting liked back by 30%!
Easy Login
This isn't a paid feature, but many user reviews claim it was a deciding factor in using the app. When you login to the app you can choose to log in through Facebook. While this does decrease the overall security of your profile, it also makes it super simple to log in. This is especially good for those who tend to forget their passwords.
The Quality of Singles at Chispa
We have mixed feelings on the quality of singles on the Chispa Dating App.
The profiles we have found that are real have looked great. There were clear pictures, high levels of communication, and matching didn't take long. However, the lack of verification measures and the swipe-style matching means the user base is going to naturally have more fake accounts. 
This makes it even more important than usual to use common sense and a cautious mind when interacting with matches from the app.
How to Sign Up at Chispa
Signing up on the Chispa Dating App is wonderfully easy.
First, you can choose to sign up with Facebook, which is fast and simple and requires very little additional information to be added. However, this is a less secure method of singinup up and logging in, so we recommend signing up with your phone number.
This method is also fast and only requires you input a bit of basic information and upload some photos for your profile.
If you are ready to get started signing up, you can simply follow our link!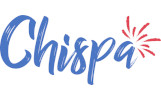 Price | How Much Does Chispa Cost?
| Membership Type | # of Credits | Per Credit | Total Cost |
| --- | --- | --- | --- |
| Boost | 1 | $1.99 | $1.99 |
| Boost | 5 | $1.49 | $7.45 |
| Boost | 10 | $1.19 | $11.90 |
| Super Credits | 5 | $0.49 | $2.45 |
| Super Credits | 25 | $0.39 | $9.75 |
| Super Credits | 60 | $0.29 | $17.40 |
Customer Support Options
The Chispa Dating App has a built in customer support system that will allow you to send an email to the support team. There is also an FAQ page with answers to popular questions available on the app or through the app's website.
These are fairly traditional support options for dating apps, though we do prefer when these services utilize instant support during business hours. Still, users report that customer service is relatively quick to respond to emails.
---
Chispa Dating App FAQ
Is Chispa a Hookup Site?
While it is possible to find a highly compatible match on Chispa, the site is often used by those looking for quick and effective matching. This means it is perfect for those seeking short-term romances and hookups.
Why Was My Chispa Profile Photo Removed?
One important thing to remember when using Chispa is that even though hooking up and casual romance are okay, lude and inappropriate photos are not. Here are the basic guidelines for uploading a photo on the Chispa Dating App:
No nude photos
No photos depicting violence
No copyrighted photos
No photos of celebrities
What is a Swipe Dating App?
A swipe dating app (Chispa, Tinder, Grindr, Bumble) are apps that use a fast-paced matching system that involves showing a user a series of photos of nearby singles and allowing them to swipe left or right on the photo. If you swipe one direction, it indicates your interest. Swiping the opposite direction does the opposite.
Some sites have other methods of denoting your interest, like hitting a thumbs up or swiping up and down, but are still considered swipe-dating apps.
Is it Free to Sign up for Chispa?
It is completely free to sign up for Chispa.
What is the Difference Between Boosts and Super Chispa?
Boosts put your profile to the top of the results of nearby users but otherwise everything stays the same. With Super Chispa, the other party is immediately notified when you like them. This can give them incentive to like you back.
Where do I Go to Download the App?
If you want to download Chispa, just follow our link above!