Body shaming in the online dating community can be extremely discouraging. Those who behave in such a manner seem to go out of their way to track down beautiful, plus-sized people and bring them down. You don't need that in your life, let alone your dating life.
There are so many people out there that love you for you and find your body beautiful no matter its size. One app that focuses on helping you find these people is BBWCupid.
Whether you are a plus-sized single looking for companionship or a standard-sized single who loves plus-sized bodies, BBWCupid claims to be the key to a meaningful and fulfilling relationship.
We put those claims to the test and checked out everything the site has to offer in our BBWCupid review. If you are considering signing up, take a look through our review for all the juicy details!
BBWCupid – The Bottom Line Up Front
If you are looking for a completely free site where you can contact matches as you please, BBWCupid is not for you. The site has free features, but messaging is included for paid members, which is arguably the most necessary feature for a dating site.
However, if you are willing to pay for a membership, BBWCupid is worth your time and money. The features are useful, the environment and community are pleasant, and the Cupid line of dating apps have a great track record for creating lasting relationships.
Biggest Pro – Safe, welcoming community for all your curvy dating needs
Biggest Drawback – Smaller userbase than mainstream dating sites
We think the best BBWCupid review is the one you conduct yourself! If you want to check things out for yourself, why not use the free trial link provided below to get into the action. You never know who might be waiting for you out there!
---
Overall BBWCupid Rating
| Category | Score |
| --- | --- |
| Quality Matches | 9.0/10.0 |
| Features | 8.5/10.0 |
| Ease of Use | 8.5/10.0 |
| Support | 8.5/10.0 |
| Cost | 9.0/10.0 |
| Overall | 9.0/10.0 |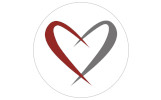 9.0/10.0
Pros and Cons of the BBWCupid Dating App
Pros
The app provides a niche space for plus-sized singles to meet compatible matches.
You can try the site out for free before you buy anything.
Users are active and responses usually come quickly.
Sign up is fast and easy.
Cons
The BBWCupid app is not available on IOS.
There is a gender disparity on the site (60% of users are women).
You cannot send messages on the free version of the app.
Who BBWCupid Is Good For
Plus-sized singles of any age or gender.
Singles who love partners that are above average in weight.
Android users who want to take their dating app on the go.
Who BBWCupid Might Not Be Best For
iPhone users as there is no compatible app for the platform.
Those who do not enjoy dating plus-sized people.
BBWCupid Review – Table of Contents
Fast Facts About BBWCupid
Site Name: bbwcupid.com
Paid or Free: Paid site with limited free options
Average Sign-Up Time: About 2 minutes
Paid Membership Pricing: Plans starting as low as $8.33 per month
Unique BBWCupidFacts and Figures

BBWCupid is part of the Cupid Dating Network which has hundreds of niche dating sites and a long-standing, positive reputation.
BBWCupid has 60% female users, but the age distribution is evenly split from 25-40.
The BBWCupid Android app has a 3.5 star rating on Google Play.
There are over 100,000 users in the US alone.
BBWCupid Features Overview
BBWCupid has a lot of extra features available to those who pay for a gold or platinum membership. Some of those features, like messaging, are pretty essential to the base functionality of the platform. However, there are some "bonus" features that may not be a necessity, but we think make the paid membership so much more worth it.
Here are some of our favorites:
Double Your Profile Space
This platinum feature allows you to include more information and alluring details on your profile. These extended profiles often result in more communication from matching members whether they reach out first or you do!
Advanced Matching Algorithms
If you have ever used a mainstream dating app, you likely know that many of them rely on complex matching algorithms to put members together. This can lead to successful, happy, long-term romances based on true compatibility.
Platinum members get access to this same type of matching algorithm that can help narrow down which members are the best matches for them.
Anonymous Browsing
Want to look around at your matches but don't want to show up in their search results? Anonymous browsing is the feature for you.
This is available to both gold and platinum members and is a great way to find a partner without worrying about nearby friends or coworkers seeing what you're up to.
Live Chat
Gold and Platinum members both have access to this advanced communication feature. With the live messaging system, you can have a fast, flowing, conversation with your matches.
The Quality of Singles at BBWCupid
We are impressed at the quality of the singles on BBWCupid. There is a review system for accounts and images, which helps weed out fake accounts and catfish.
Additionally, the users on BBWCupid are responsive and overall active. We think that anyone using this app to find a plus-sized partner will be pleased with the quality of the singles in their area.
The only downside of this niche app is that users in small-towns and less populated areas may have a hard time finding a large number of matches.
How to Sign Up at BBWCupid (And Try Free!)
BBWCupid, like other Cupid Dating sites, has one of the fastest and easiest sign up processes available. You simply need to fill in six basic pieces of information: name, age, gender, orientation, email, and password. Once you complete that short form you can begin using the free version of the site/app or opt to immediately pay to upgrade your services.
Claiming Your BBWCupid Free Trial
In the dating world, things aren't always straightforward. Even when we review dating apps, we find that it's like solving a mystery figuring out how much memberships cost, if there's a commitment, and are they worth your time or not.
Fortunately, the one thing that we can quickly and definitively share with you is that there is a BBWCupid free trial. And, even better, we've got a link to it below. You won't have to drag out your magnifying glass or play amateur sleuth – mystery solved.
---
Features Included in BBWCupid Free Trial:
Full profile with photos
Compile a list of favorites
Like profiles
Send messages to premium members
Search through other profiles and photos
Get matches
Send "interest" to other singles who catch your eye
Read messages from premium members
See who's interested in you
Use of the website or Android app
What You Won't Get with a BBWCupid Trial:
VIP profile status
Live chat through instant messenger
The option to hide your profile
Double the profile space
Translation services
Advanced matching features
Profile notes
Access to other free trial members
Price | How Much Does BBWCupid Cost?
| Membership Type | Membership Length | Monthly Cost | Total Cost |
| --- | --- | --- | --- |
| Gold | 12 Months | $10.83 | $129.99 |
| Gold | 3 Months | $21.66 | $64.98 |
| Gold | 1 Month | $33.49 | $33.49 |
| Gold | 1 Week | $66.92 | $16.73 |
| Platinum | 12 Months | $13.33 | $159.99 |
| Platinum | 3 Months | $26.66 | $79.98 |
| Platinum | 1 Month | $40.99 | $40.99 |
| Platinum | 1 Week | $79.92 | $19.98 |
| Diamond | 12 Months | $26.67 | $319.98 |
| Diamond | 3 Months | $53.32 | $159.97 |
| Diamond | 1 Month | $81.98 | $81.98 |
| Diamond | 1 Week | $164.00 | $41.00 |
While the price table does a great job at breaking down what you'll have to pay for BBWCupid there are a few things we though you should know. Here are 7 key takeaways of the BBWCupid cost:
Three levels of premium plan upgrade are available ("Standard" is what they call free BBWCupid membership)
Plans are structured so that you save by paying annually. You may be able to save your self as much as 68% by opting for a longer term membership.
BBWCupid Membership has risen overtime and has gotten to be relatively expensive (especially for being a niche app)
BBWCupid's current payment options include:

Visa
Mastercard
American Express
Diners Club
PaySafeCard
Skrill
Bank Transfers
Google Pay

Gold and platinum memberships renew at the same level and for the same period unless you change plans (meaning, a three-month plan auto-renews for another three months). Please note that all plans auto-renew.
Three and 12-month packages are paid in full (not monthly)
Perhaps the biggest perk of paying for BBWCupid is no longer having to deal with obnoxious 3rd party ads.
Customer Support Options
The support feature on BBWCupid is interesting, if not a little misleading. When you prompt for help, a chat-style window opens up. You can input your question and a list of articles and blog posts that may answer your question, populates.
These items are very informative and thorough, but we were able to ask a few questions that had no direct answer. In this case you may assume you can connect with a customer support agent through the chat window.
However, when you send additional information about your needs, it goes to an email address and you must wait for a reply in your standard inbox. There is no customer support chat feature. We hope that the design choice indicates a future intent to have a live chat, but at this point there is no mention of such a feature in the works.
---
BBWCupid Alternatives – Top Dating Apps for Plus Sized Singles
BBWCupid.com is a legit option for plus-sized dating online, but maybe you'd like more options? Here are some other brands that cater to BBW dating:
WooPlus – "Best new site for BBW dating". This dating app is great for casual or serious dating and rated 9/10 by our staff.
Large Friends – With over 19 years experience helping big beautiful money find big handsome men this app is worth a look.
Want to Learn More? Click to read more about the Best Plus Sized Dating Apps anywhere online.
It's important to remember that no matter what size you are you can register for any online dating service and find a meaningful relationship. Weight doesn't have to define you and not all plus-sized singles will thrive in a niche market like what's offered at BBWCupid, Large Friends, or Woo Plus. Click here to see more legit dating apps and explore all your options.
Answering User Questions About the BBWCupid App
Is BBWCupid Safe to Use?
Absolutely. While all online dating requires some use of self-preservation skills (don't give out private financial info, don't meet strangers in their home, etc.), the site itself is one of the safer dating apps out there. Payments and communications are encrypted and users and their photos go through a verification process.
I Am a Plus-Sized Woman but I Like Skinny Men. Can I Use BBWCupid?
Yes! There are many straight-sized men using the BBWCupid app looking for a big, beautiful woman just like you! However, it is against BBWCupid's terms of service to be cruel or demeaning to any plus-sized men who might show you interest.
Which is Better – a Niche Dating App or Mainstream Dating App?
There is no better or worse, just different. Niche dating apps are good to help you find a specific group of people (in this case, people attracted to plus-sized women) but Mainstream dating apps tend to have more users and lower costs. We recommend utilizing free trials to try out a few sites before settling on the right app for you.
Do I Have to Use Facebook to Sign up For BBWCupid?
No. You can use Facebook to sign up quickly on BBWCupid, but it is by no means a requirement. You can choose to sign up with your email address instead.
I am In a Small Town and Get No Matches. What Should I Do?
You have a few options if you are getting few matches in your area. The first option is to change your location settings or search settings to expand your radius to a nearby larger city. Alternatively, you can switch to a mainstream dating app that has far more users and use their search filtering features to narrow down the plus-sized friendly singles.
Can I Use BBWCupid for Free?
Yes! It is totally free to sign up for BBWCupid and your free trial membership is good for as long as you want to use it. The only downside is that you're missing out on a few advanced features accessible only to paid members.