We love online dating. We live, breathe, eat and sleep everything online dating. If there had to be something that was our bread and butter, though, it would be our reviews. Why is this? Well, because we love online dating so much, we want to do everything within our humble power to make sure that everyone has the same great experience that we have.
This means that we feel it's important that we help you to find the best online dating sites and to help shield and protect you from the ones that you should avoid. Thankfully, the industry as a whole has a lot of integrity and offers some great products. That being said, there are still some bad apples that you need to be careful of. We want to do our best to point those sites out to you, so you don't waste your time, money, or endure and unneeded heartache.
If you stumbled on this page first, you can always go right on over to our online dating site reviews and start looking for the best site to fit your needs.
For the rest of you who are interested in exactly how we rank and review the different sites, you've come to the right place. We're going to walk you through everything you need to know about our review process and why we think that our reviews are a cut above the rest of the industry.
The Integrity of Our Reviews
The review industry in today's world has sadly gone down the tubes. Many sites are allowing companies to pay them in exchange for better reviews and higher placement on their recommendations. When companies are allowed to purchase better reviews, the customer (you) loses. You end up seeing reviews that aren't accurate and don't give you an honest picture of what an online dating site is really like.
This is why we refuse EVER to let any site pay us for a better review, more favorable treatment, or a better or higher recommendation. There are no excuses or exceptions to this rule. The only way that a dating site can get a better review from us is by putting out a superior product that offers everything you could want and more. That's it.
Otherwise, we'd just be showing you advertisements that are pretending to be reviews. This is unacceptable to us and unfortunately what is going on at a lot of the other online dating site review sites across the web.
You can rest assured that when you get a review from us, you can take it to the bank. The information is going to be accurate, honest, hopefully, a little entertaining, but most of all it's going to be a real picture of what the site is like. We want you to be able to make an informed decision about which site is going to be best for you. You're looking for love here. That's not something that should be taken lightly, and because of that, we want to make sure that you're at the right site that gives you the best shot at finding that special someone who's waiting for you out there.
While we love to joke around and have a good time, we take our review seriously. It's your heart, time, and money at stake.
Our Main Review Criteria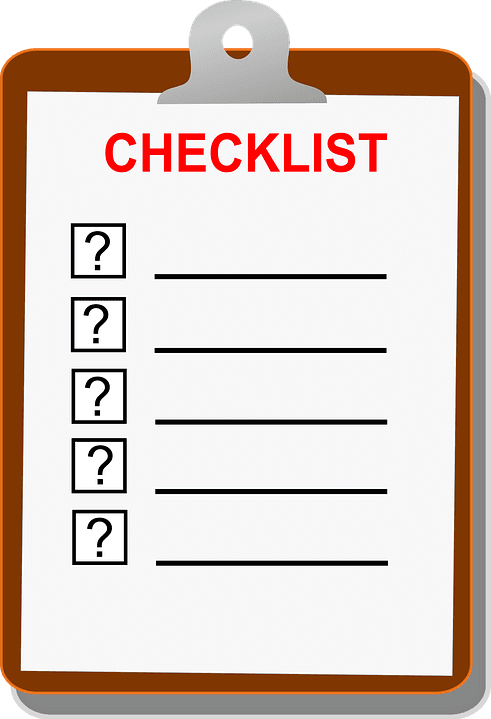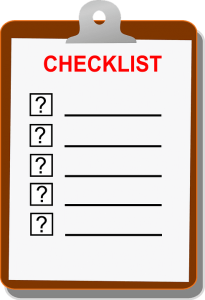 At the top of each of our reviews, you'll see that we've covered five main topics and given each a rating on a scale from no stars to five stars. Unlike Yelp and other rating systems, we don't give anyone a courtesy one star. Every single star has to be earned.
These star ratings correlate to a section further down in our review where we break down the details of why we gave them the rating that we did. You'll quickly notice that we have no fear showing you the good, the bad, and the ugly of each site. We honestly feel that the more accurate our reviews are, the better they are going to be suited to serve you. Let's take a look at the different categories we use as our main review criteria.
Quality Matches
It should not come as a surprise that this is the first criteria on our list. An online dating site could have the coolest graphics, the most awesome interface, the easiest to use features, and still be worthless if the site doesn't have quality matches for you to choose from.
Now, we want to point out that this says quality matches and not the quantity of matches. A site could have thousands of matches, but if they're all garbage, what's the point? You're not dating online to find a mediocre match. You're looking for someone special that's going to make you smile every time you think about them. THAT is what a quality match is. Here's what we look for specifically when we're looking at the quality of the matches offered.
Matches must be current – We don't want a site with a bunch of outdated profiles of people who have already found love and moved on. We want fresh people who are active on the site.
Matches must be real – There are some sites out there that are flooded with fake spam profiles. Sometimes they're even flooded with prostitutes and people that aren't looking for the same things that you are. This is not acceptable to
Matches must be, well, quality – We couldn't think of a politically correct way to say this, but basically, we don't want garbage singles for you. We want singles who are not flaky, ready to meet, somewhat have their lives together, and actually have some redeeming qualities that they have to offer you!
We also do pay attention to the number of matches that are available on a site. While it only takes one person to change your life, you're going to have better odds of finding someone if there are lots of options because of sheer math. Math, how romantic! It's true, though. If you were to go to a bar with 5 people or a bar with 500 people, where do you think you'd have a better shot of finding someone you clicked with?
Features
In the early infant days of online dating, features were few and far between. You saw pictures and profiles, and you were left to dig through them yourself. Today, though, technology has come a long way. Sites now are packed full of different features to make your experience better and give you a better chance of finding the person that you're looking for.
Now, we may approach the features of online dating sites a little differently than some other review sites. We, again, are not all about quantity. We're looking for quality features that help you to reach your end goal of finding someone special. It's cool if the site has flashing bells and whistles or sings you a song when you sign in or makes you breakfast, but none of that is going to do much to help you find that special someone.
We're looking for quality and effective features. Usually, we start in the search function area. We want to see what the site has to help you sift through all of the matches. If they're relying on you to sort through all of your matches manually, that's a nightmare that you shouldn't have to endure. We want it to be crazy easy for you to pick what's important to you and find the people that match those criteria.
On that same token, a lot of sites have specialty matching programs that suggest matches to you based on a dating algorithm. We LOVE to test these out and see just how effective they are in identifying people you might click well with. If they constantly show you the same stale matches, the system has an issue. But, if they show you some quality options that you're actually interested in, then we give them a lot of props for those features.
Aside from these features, we're ok with an online dating site having bells and whistles that do other things as long as they don't get in the way of your search. If we think that a feature is distracting and is forced on you, that's a big no-no, and we'll hit them in the ratings department. Some people might call us the mean Russian judge, but we're just here looking out for you.
Ease of Use
Working hand in hand with the features comes the ease of use. How easy is the site to navigate? Is it easy to find matches? Does the site make you want to smash your computer or phone against the wall because it's impossible to use?
These questions are just the starting point for figuring out how easy a site is to use. You would think that this is a no-brainer from the designer standpoint, but often user-friendliness is neglected. While we think it should be the most important thing to the designers, sometimes it's not.
If you're frustrated with the software and programs, online dating is not going to be much fun for you. You're going to get discouraged, and it's all going to be for nothing. This is why we take this section very seriously and test each site we review to see just how easy it is to use. Some of you may not beg computer whizzes, but that's no reason you shouldn't be able to find love through online dating just like everyone else.
We have members of our staff who are older and aren't the best with technology. (No, we are not saying that all older people are bad with technology). We turn these staff members loose on the sites and have them report back what they found. We give them tasks to try almost like a glorified scavenger hunt. They let us know what went great and what made them want to pull their hair out.
We put all of that fun information together to come up with our ease of use score.
Support
When you're dating online, we hope that you never have any issues and never need to get help from the sites you use. That being said, if you do have an issue, you're going to want to be at a site that has the support systems in place to help resolve your issue quickly.
When we're reviewing these sites, we first look at the different options they have available. Do they have live chat? Do they have email support? Do they have phone support? Here's exactly what we'd ideally like to see
Live Chat Support
Phone Support
Email Support
Extensive FAQ Section
After that, we start to dig into the quality of these support options. We'll even jump in and test them out. Once we gather all of this information for our review, we put it together and can give you a pretty dang accurate picture of what the support will look like.
Price
For some people, this is the top criteria they look at when trying to decide on which online dating sites are the best. Before we talk about what we look at here, we want to throw you a little aside. You're not shopping for a new belt. You aren't looking for a new type of soda to try. You're looking for someone that's going to have a lasting impact on your life. You're looking for someone that you'll spend significant time with and maybe end up spending the rest of your life with.
Should you be concerned with the fact of whether or not this costs you a few extra bucks? We would venture to say that it shouldn't. For something this important, you should be less concerned with the price and more concerned with finding the right person. We can tell you this as well. The wrong person can end up being A LOT more expensive in more ways than one.
All of that being said, we still think it's silly to spend more money on something than you have to. For that reason, we dig through the pricing structures and pull out all the important information that you need. We look at what it costs, what you get, what the different membership options are, any add-ons that they have, any auto-renewals, and anything else that would be important to your purchasing decision.
We want you to get your money's worth. If you end up having to join a bunch of sites because some were a waste, then we didn't do our job. When you look at our price score, note that it takes into account saving money, but it also heavily takes into account that you're getting what you paid for. If it's a bit more expensive than the industry standard pricing, it may still have an awesome rating with us because they're offering a product that warrants that price.
Additional Review Criteria and the Overall Rating
While the above criteria are listed at the top of every review, they aren't everything we look at. We chose to highlight those individually because they're the criteria that most of you ask about the most. If you notice at the top of every review, there is an overall rating for each online dating site. This review is NOT just a compilation of the top five criteria we have listed. It also includes several other things we look at to give us a complete picture of the dating site and how successful and effective it is. Let's take a quick look through some of these other review criteria we look at.
Security and Safety Features
This criterion is hands down the most important on the list. Yes, it's even more important than the quality of matches we were raving about. The very first thing that we look at with an online dating site is how safe and secure the site setup is. When you join an online dating site, you give them some of your most intimate details. Not to mention you also give them your credit card information and things about you that we would guess might lead people to the answers to a lot of your security banking questions.
Because of all of this, dating sites need to take the security and protection of that information seriously. They need to have updated sites with the proper security protocols to protect your information. If we even see a hint that they aren't going above and beyond, we're going to bash them to kingdom come, and you're going to know about it. You'll see the big red mark that says avoid this site at all costs until they get their act together.
This also includes seeing if the site has any history of selling any of your information to third parties. This is a big no-no for us and will get the same big sticker to avoid if we see this. There's no excuse for a site to treat you and your information like that.
Industry Reputation
The online dating industry may seem huge, but it's really quite small. The more time you spend in the industry, the more you start to learn who the players are and who the movers and shakers are. We've been in the industry long enough to know who does things right and who likes to cut corners. A websites reputation within the industry is important because it can help give an overall idea of how the site is operating.
Not only do we look at a dating site's reputation amongst industry professionals and insiders, but we also look at their reputation amongst clients and singles. If they're getting bashed on all corners of the web, there is probably something not right. When we see this, we first let you know and then we attempt to get to the bottom of it. If this requires us to reach out to the site directly, we will.
Consider us like your big brother or big sister who looks out for you and doesn't take any crap from anyone.
Overall Experience
As we've already alluded to, during our reviews, we're looking at how each of these individual pieces works together to create an overall experience. We've seen a few sites that scored well on each criterion individually, but something just wasn't right with how everything came together as a whole.
The revolutionary term we've come up with this is…overall experience. Ok, so maybe it's not that original 🙂 The point is, though, that we're looking out for a site that's not just checking off all the boxes, but is giving you an environment that you can succeed in. We want you to experience an online dating site that has your best interests at heart and prides itself not in how many members it has, but how many of those members find what they're looking for.
Ranking Dating Sites by Market and Purpose
Within the online dating industry there are many smaller niche markets. When putting together any review or list of dating site rankings one thing our team always considers is what part of the dating market a site aims to serve and how well they follow through on it. If you would like to learn more about this, we've listed various niche ranking pages below that list what dating sites are best by country, religion, age group, profession, and more.
Browse Dating App Rankings by Market:
Updating Our Reviews
One last thing that we want to draw your attention to about our reviews is how much effort we put into keeping our reviews current and up to date. Online dating sites change over time. Some grow into amazing sites while some of the top dogs can get lazy and start to fall off. If we never updated our reviews, you'd never know any of this information.
For this reason, we are adamant about staying on top of our reviews. We don't just write them and then banish them to the back corner of the office. We constantly monitor the sites we review and look for any changes that you need to be updated about. Sometimes these can be small things like price changes or feature changes. Sometimes, though, it can be major things like security or safety concerns that turn a site from a recommended dating site to one that you should avoid.
If you're ever worried about this stuff, you can always bookmark our reviews and check back every now and then to see if things have changed. Also, if you end up off the market for a while and have to come back to dating online again, we recommend making a pitstop through with us again just to see if everything is the same as it was last time you visited us.
Our Mission and Promise
Overall, our sole goal is to help you find what it is you are looking for. Whether that is a quick fling, something to pass the time, or someone to fall in love with and hopefully spend the rest of your life with, we're here for you. Hopefully, our reviews can help direct you to the best online dating site that fits your unique needs and wants. We also hope that our guides and blogs can help give you information to succeed when selecting a site, when searching for a match, and when you start the dating process.
We want to be a resource for you from start to finish. If there is anything we can ever do to make your life easier and your dating experience better, please don't hesitate to let us know. Ultimately, we're here for you.