One of the leading Christian dating sites in the industry is Christian Mingle. You may have seen commercials on TV, somewhere on the web, or maybe you had some friends at church mention it to you. While the site is extremely user-friendly, we did want to give you some tips if you're thinking about using the site. These tips will ensure that you get the most out of your membership and hopefully find that Christian man or woman that you are looking for
Don't Join if You're Not Religious
You might think that this tip goes without saying, but we actually get asked quite a bit if it's worth joining Christian Mingle if you're not religious. This is probably because Christian Mingle has a reputation for having some higher quality members and people that are a little less flaky and are actually serious about finding love.
While all of this is true, the singles on Christian Mingle are serious about finding Christian love. That means you do need to be religious and you do need to be a Christian if you have any hopes of having success on the site. We understand why it might be tempting to jump on and see what's there, but you will be disappointed if you aren't a Christian.
It's Okay If You're Not a Super Christian
While you do need to be a Christian looking for love if you want to have any real success on Christian Mingle, you don't have to be someone who goes to church seven days a week. While most of the people on Christian Mingle are Christians, many of them are at vastly different places in their walk with God.
You have some singles who have been in the church their entire life and their faith is what drives every single decision in there life. You also have Christians who are brand new to the faith and are really just dipping their toes into the water of what Christianity is all about. And then, you have a ton of people that fall somewhere in the middle.
You see, there's a stigma that some people get about a religious dating site. They think it's all the people that carry a bible around with them 24/7 and speak only in scripture while praying 84 times a day. While some of these people exist on Christian Mingle (and we applaud them for their religious dedication), the vast majority of people on the site don't fall into that category. The vast majority of the singles on Christian Mingle are "normal" people who deal with the same struggles of everyday life that you do.
Use the Christian Mingle Lookbook Feature
If you've read our Christian Mingle review, you know that the dating site has quite a few features to help you find that special someone. One of the features that a lot of people often overlook is the Lookbook feature. Located on the top right of the page when you log-in or on the menu on mobile, you'll find a link to the Lookbook feature.
What is Christian Mingle's Lookbook? Well, it's their version of swipe-style dating. Basically, they show you a picture of someone on the site that matches what you're looking for and some basic information about the person. As opposed to some other sites that do this (cough…Tinder…cough), they actually show you some information about the person and not just a picture.
If you like the person that they show you, you click the heart icon. If you aren't a fan or they just aren't a good fit for you, you click the X and they show you a new single. The idea is that if you click you like someone and that person also clicks that they like you or are interested, then it will let you know that you have matched.
This is a really easy way to get to know people on the site. Anyone you match with through the Christian Mingle Lookbook feature, you will already know that there is mutual shared interest so it should make sending that first message a breeze. Instead of sending a message hoping the person is interested, you will already know without a doubt that they are.
Make sure that you don't put all your eggs in the Lookbook basket, though. What we mean is this. Not every person on the site uses the feature. In fact, a lot miss it which is the reason that we've included it in this tips and advice article. Because of that, you might click that you like someone and you may never get the match back that they like you as well. But, this might not be because they aren't interested. It might just be because they aren't using the Lookbook feature.
So, if you like someone, send them a message. Take a chance. The worst that can happen is they say no thanks or don't respond.
No Search Function, Use the Discovery Settings
One of the things that might confuse you when you get on Christian Mingle is there is no traditional search function. But, that does not mean that you don't have control over the matches you see and that it doesn't mean you can't actually search. It's just in a different spot and works slightly differently. Let's take a look at it.
Your main home screen is actually your search/browse function on Christian Mingle. The way that you change what you see is by changing your global discovery settings. You will see several links to change this all over the place on the homepage. If you want to "search" for something a little big different than what you're currently looking for, just temporarily adjust your discovery settings and then go to your member homepage where you will see a whole new group of singles. When you get done, you can change it back to what you are most looking for.
Take Advantage of the Free Trial
If you're on the fence about giving Christian Mingle a try, we highly recommend that you take advantage of their free trial. As one of the more robust free trials in the industry, you can create your profile, upload photos, browse through all of your matches, and even respond to messages for free from paid members. Yes, you can actually communicate with members and potentially get dates without ever paying for a membership.
While we do recommend actually joining the site so you can sit in the driver's seat, the Christian Mingle free trial is a phenomenal way to see if the site is a good fit for you. If you go on and don't see anyone you like or aren't interested in, then you don't have to join. The worst that happens then is that someone awesome who is a paid member sends you a message!
---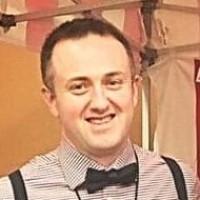 Written By: Jason Lee
Jason Lee is a data analyst with a passion for studying online dating, relationships, personal growth, healthcare, and finance. In 2008, Jason earned a Bachelors of Science from the University of Florida, where he studied business and finance and taught interpersonal communication.
His work has been featured in the likes of The USA Today, MSN, NBC, FOX, The Motley Fool, Net Health, and The Simple Dollar. As a business owner, relationship strategist, dating coach, and US Army Veteran, Jason enjoys sharing his unique knowledge base with the rest of the world.
Jason has worked in the online dating industry for over 10 years and has personally reviewed over 200 different dating apps and dating websites and continues to be a leading voice in the relationship and dating community, both online and in person.