Does Online Dating Drive Singles to Seek Therapy?
Over the past few decades, online dating has grown immensely from what used to be a "weird" way to meet people only for the socially awkward, into a widely accepted way for people who want to get better results in their love life more efficiently.
And while many have seen great successes from online dating, there are some drawbacks. One of the biggest is that nearly 79% of adults say they have experienced emotional fatigue or burnout from online dating. That's nearly four out of every five people saying that at one time or another, online dating had negatively affected their mental health.
But has online dating gone as far as to push singles to seek therapy? Have singles sought out professional help as a result of dating online?
Well, we asked 1,000 adults in the United States this question:
Have you ever sought out professional help as a result of online dating (therapy, counseling, etc.)?

Results: Yes , Nearly 1 in 3 Adults Say They Sought Professional Help As a Result of Dating Online
Nearly one out of every three adult singles (27.2%) we polled said that at one time or another they had sought out professional help (therapy, counseling, etc.) as a result of dating online. The poll looked at an even split of men and women across four age brackets (18-24, 25-34, 35-44, and 45-54).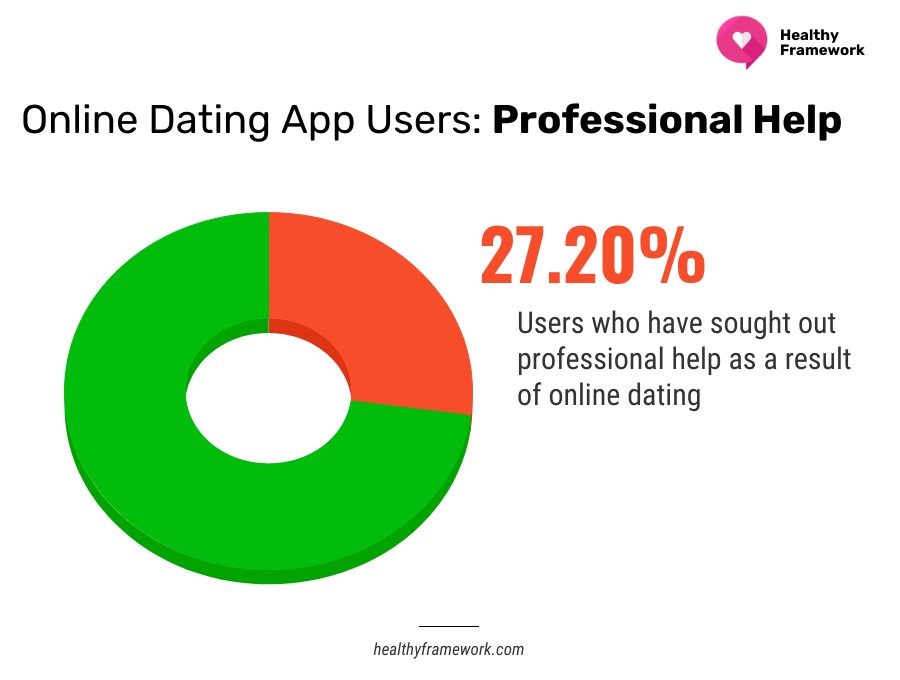 | Respondents | Yes | No |
| --- | --- | --- |
| All | 27.20% | 72.80% |
More Men Reported Seeking Help than Women
Here are the results broken down by gender.
| Respondents | Yes | No |
| --- | --- | --- |
| Male | 29.60% | 70.40% |
| Female | 24.80% | 75.20% |
As you can see, just under 30% of men reported seeking professional help as a result of online dating, whereas only about 25% of women did.
35-44 Year Olds Were the Most Likely to Seek Professional Help Because of Dating
Here are the results broken down by the four age brackets studied.
| Respondents | Yes | No |
| --- | --- | --- |
| 18-24 | 28.40% | 71.60% |
| 25-34 | 30.00% | 70.00% |
| 35-44 | 32.00% | 68.00% |
| 45-54 | 18.40% | 81.60% |
The highest prevalence of those who answered 'yes' were those in the 35-44 year old bracket at 32%. The lowest prevalence was in the 45-54 year old bracket at just over 18%.
One thing to consider here is that access to professional mental health resources was not studied or asked about. It's possible that, for example, the younger demographic may have a higher need for these services, but may have less financial resources to afford them or more social pressure to avoid them.
If you'd like to dig more into effects on the different age brackets, we'd encourage you to read our online dating burnout study where we ask more specific questions.
Is It Okay to Seek a Therapist for Your Dating Life?
We're not here to offer mental health advice. That's something that should always be done through a professional. That being said, here are a few thoughts we think are important.
We seek help and coaches in just about every aspect of our life we want to improve or when we're having a hard time without batting an eyebrow. Want to get in shape? You look to a personal trainer. Having trouble with your business? You seek out a consultant.
Why should this be any different when it comes to dating or online dating? It shouldn't be! If you are feeling the need to get a little help or you're struggling with the process, reach out to a trained professional and see what help they might be able to provide. There is absolutely nothing wrong with doing this and more and more people are turning to therapy these days.
---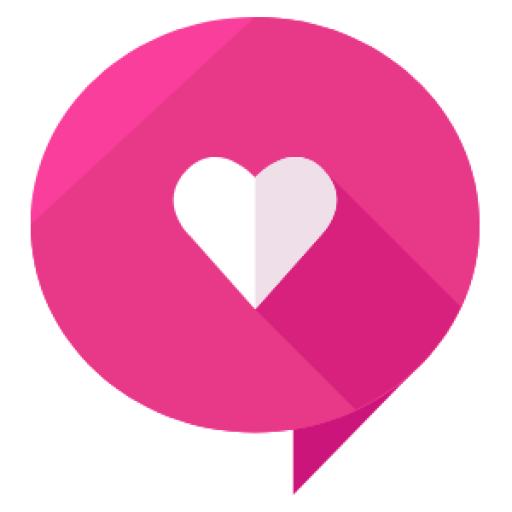 Written By: Healthy Framework Team
The Healthy Framework team has a combined 50+ years of experience in the online dating industry. Collectively, the team has reviewed over 300 dating apps and is known as one of the leaders in the relationship advice and information space. The team's work has been featured on Zoosk, Tinder, The Economist, People Magazine, Parade, Women's Health, Her Campus, Fox, and more.