"Moments," "Like or Pass," "For You," no, they're not random words and phrases we feel like typing. They're opportunities you can take advantage of with a WooPlus free trial and ones that you're about to be very familiar with on your matchmaking journey.
WooPlus is a niche dating app and online community for plus-size singles. While the service offers an attractive VIP upgrade that's relatively affordable, we're going to give you the inside scoop on everything you get with a 100% complimentary Woo Plus free trial using our handy link.
---
What You Get with Your WooPlus Free Trial
A complete profile including uploaded photos
"Like" other users' photos
Comments
Opportunities to search
Potential matches sent daily
Message-sending
Chats with mutual "likes"
"Like or Pass" on match suggestions
Access to a supportive community with minimal risk of coming across fake profiles
Ability to upgrade to VIP status any time, but not required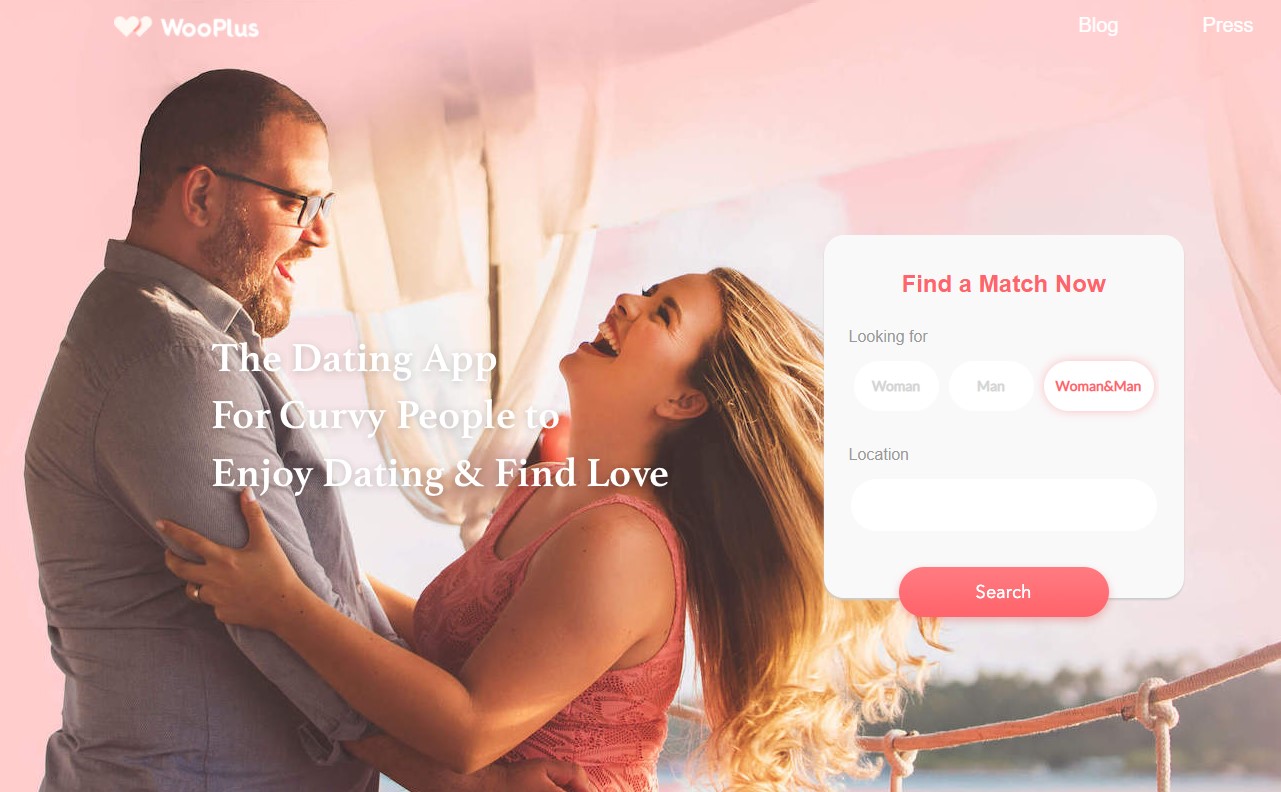 What You Don't Get
Unlimited messages
Message read receipts (so you can see when and if someone opened your message)
Restarts on expired matches
Rewinds to look through recommendations
Custom search tools (like location)
As many potential matches as VIP members
"Select" suggestions (the most active and searched members in WooPlus)
How Do I Get a WooPlus Free Trial?
Don't you love a simple answer to a straightforward question?
Then, we won't disappoint you. To claim a WooPlus free trial, all you have to do is use our handy link below. It'll take you right to the complimentary registration page. You don't have to spend hours searching or jumping through hoops to get there.
How's that for simple?
How Much Does the WooPlus Free Trial Cost?
You've heard the saying, "there's no such thing as a stupid question." Well, we disagree because we've heard some crazy ones. But asking how much a WooPlus free trial costs isn't one of them.
How often do we watch commercials with all kinds of disclaimers scrolling through or sign up for a free gift to find out that we have to pay for shipping?
A free trial also commonly translates to "you get access for x amount of time before you have to pay."
Free means free
So, how much does the WooPlus free trial cost?
We've got another straightforward response. The answer is nothing. You can join for free, and you can stick around for as long as you'd like without ever being required to upgrade to VIP status.
Of course, we'd be remiss if we didn't say that you might want to consider the premium plan, especially if you're anxious to meet someone. VIP users tend to meet their ideal matches faster, but that doesn't mean it's not possible if you take the complimentary route.
All That You Get with the WooPlus Free Trial
We're pretty impressed with what you receive with a WooPlus free trial. That's especially true after comparing benefits to other dating apps. Some competitors can be quite limiting with basic access.
So, the first thing that you'll want to know is that it's absolutely possible to connect and chat with a mutual "like," which could lead to something more. It's not a case where you can see potential matches but can't reach out unless you pay for a premium upgrade.
Just keep in mind that they have to like you back or vice versa before you can chat. But the same holds for VIP members. Mutual likes are required.
We already revealed the most important thing that you get with a WooPlus free trial, and that's the opportunity to connect with other singles.
Full participation
As a WooPlus free trial user, you'll set up a profile, upload photos, and participate in commenting, liking, and messaging, just like everyone else in the community. You'll receive daily potential matches based on your registration and profile information.
Once you have some recommendations, it's a simple process of "Like or Pass," WooPlus' version of swipe right or swipe left.
Valuable WooPlus free trial features
If you recall, we kicked off this blog post with a few terms unique to WooPlus, and they all come into play with WooPlus free access.
Like or Pass – based on the daily suggestions
Moments – a dedicated feature allowing you to comment on other profiles and like their posts
Say Hi – reaching out to someone who you'd like to start a conversation
For You – a bolder move than just saying Hi – it's officially sending a "like"
We're not going to get into the specifics of everything that WooPlus offers, as we have a review of the site that covers the entire service. But you can see that the essentials of online dating 101 are on the table, even with free access.
What You Don't Get
While you receive quite a bit without any financial obligation, VIP members get the gold star treatment.
The WooPlus premium VIP plan pushes you to the front of the line with some extra benefits that give you the edge.
Receipts, rewinds, and restarts
As a free member, you can send a limited number of messages. However, you won't know if and when they're read. You've got to rely on blind faith that the person you're meant to connect with will look at your message and respond.
You also need to take your time with no regrets as a WooPlus free trial member, as you can't correct your mistakes. VIP users can restart expired matches or rewind suggestions, but basic plan members don't have that luxury.
Another VIP-only feature is called "into you." It allows premium plan members the ability to review lists of other singles who are interested in you.