Tinder is without question the most popular dating app on the planet (it's literally in over 197 countries). Owned by Match Group, the company is quite confident in their product—so confident that they do give some features and usability away for free in hopes that you'll get hooked and upgrade to a paid account.
So, how do you get a Tinder free trial? What do you get for free? Is the free trial worth your time? In this guide, we're going to break all of the details down, show you how to claim your free trial right now, and share a few things you may want to know before swiping your way into your next match.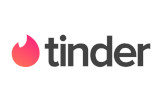 What You'll Get With a Tinder Free Trial
Where we'd like to start is sharing what you're going to get with a Tinder free trial. Why? Well, we want to make sure your expectations are set appropriately. Tinder is a company and their goal is to make money, so don't expect to get access to everything for free, but you do get some stuff.
Here are the biggest things you'll get access to with a Tinder free trial.
See matches within your area (including their photos and profiles)
Ability to set up your profile, upload photos, and set matching preferences
Limited number of 'likes' you can use per day to try and open up some conversations
So, what does that boil down to? Well, you are going to have some access to swipe your matches and hopefully make a mutual connection which will open a conversation. However, you will be "behind the competition" of paid members as they'll get things like Super Likes, Rewinds, and Boosts to give them a leg up. Additionally, the free trial doesn't come with unlimited likes, so the daily usability will be limited.
Still, though, it's plenty to get you acquainted with Tinder and decide if you want to pay to upgrade.
How to Claim a Tinder Free Trial
In this section, we're going to outline the step by step directions to get you access to a Tinder free trial now. Before we do, though, we do want to make sure of one quick thing.
If you are NOT looking for casual dating or hookups, Tinder is NOT going to be the right site for you, even with a free trial. If you're looking for something a little more serious or real, we'd recommend checkout a site like eHarmony. eHarmony focuses way more on real relationships whereas Tinder has gained its fame as a casual and hookup-style app.
Want to try eHarmony for free? Use the link below and you're all set.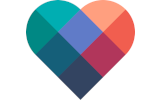 ---
If you're not sure if you want serious or casual (or maybe you want both), you're going to be best trying out a site like Zoosk where you can choose from a multitude of relationship goals with over 35 million users.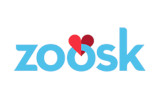 ---
If you ARE looking for casual dating and hookups, then here are the steps to claim your Tinder free trial account now.
Click the free trial link at the bottom of this section.
This will take you Tinder's website where you'll need to select which app store you use (iOS or Google Play).
Once you click the link, you'll be taken to the app store where you can download the Tinder app.
After you have the app downloaded, follow the onscreen instructions and create your account.
That's it! By using the link below, you'll automatically be set up with a free trial account at tinder.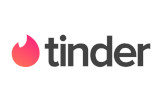 ---
Hasn't Tinder Always Been Free?
It's true. Tinder was initially created as a free app and over time began adding paid features. While these features are not 100% essential to your success on the app, they do help to give you a big leg up. Still, though, it is possible to use Tinder and have success through a free trial account without ever upgrading or paying for addons.

So is it worth having more than a free Tinder subscription? Ultimately that's up to you. If you want to learn more about Tinder subscriptions and pricing without being pushed to buy you should check out our detailed Tinder costs page.
Features You Won't Get With a Tinder Free Trial
As we mentioned, tempered expectations is the key to getting the most out of a Tinder free trial. With that in mind, it's important that we talk about what you are NOT going to get with your account. Here's a quick list of the features that are reserved for paid premium accounts.
Unlimited Likes (Plus)
Unlimited Rewinds (Plus)
Search Anywhere (Plus)
Ad Free (Plus)
5 Super Likes a Week (Gold)
Monthly Free Boost (Gold)
See Who Likes You (Gold)
New Daily Matches (Gold)
Message Before Matching (Platinum)
Prioritized Likes (Platinum)
List of Like History (Platinum)
A Better Look at Tinder's Free Membership Features
Whether you have a premium account or a free trial account, the basic functions of Tinder are to sign up, swipe photos, and message matches. The free trial version of Tinder allows you to do all of that, just in a limited capacity. They cap your daily swipes, which forces you to have to wait and come back the next day to continue your search.
This limit can frustrate users and convince them to upgrade to one of the multiple premium account offers, but you may be surprised to learn that even some of those paid features are capped by the day, week, or month.
Truth is, users on the free Tinder plan can have just as much success as paid users, it just might take a bit longer.
Tinder Free Trial FAQ
Can I message users on my free Tinder account?
Yes. Tinder's free trial account does come standard with basic messaging and matching services.
Is Tinder a hookup app?
Tinder is commonly regarded as a hookup app (or quick dating app). Though some users have had success with finding long-term partners on the site, most users utilize the site to quickly find casual partners.
Is Tinder worth a try?
The nice thing about Tinder is you can do a lot for free. For that reason it's not a bad introduction to the world of online dating. For long term relationships our review of Tinder is not as kind. In short, try Tinder for free if you want, but probably don't pay for it.
How can Tinder afford to let me do so much for free?
Tinder is able to offer a large number of features for free because the app has such a large number of users. There are so many singles on the site that it makes for stiff competition. Paying for a premium membership can help singles overcome the obstacle of being up against hundreds of thousands of other singles.
When will my free Tinder trial expire?
Tinder's free trial never expires. You can utilize your free account for as long as you wish.
Are there casual dating site alternatives to Tinder?
Yes. There are many respectable, casual dating sites on the market like Hinge, Bumble, Zoosk, Cupid.com, and more!
How "free" is free when it comes to Tinder?
When Tinder says "free" they definitely mean it. Hundreds of thou
sands of users have used the free version of Tinder with varying success. While we can't guarantee that you'll find love on the app, we can say that a lack of recurring charges on a free account is definitely guaranteed.
Free members are not asked for any payment information, which helps create peace of mind when it comes to the Tinder free trial. Free members are never charged for their time on the site unless they choose to pay for a premium membership upgrade.