The League app doesn't devote much of its virtual real estate to promote a free trial. After all, it's a prestigious service with a distinctive VIP-focus. That being said, you can still get a foot behind the velvet rope and start getting a bit of a behind the scenes look of The League dating app! If you're ready to check out The League dating app free trial, read on and let's get you set up.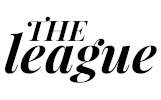 ---
What You Get with The League Free Trial
Free download of The League app
A position on the waitlist
Establish your profile
Link your bio to Facebook and LinkedIn (your connections are automatically filtered out of the algorithm)
Upload custom photos
Three potential matches every day during Happy Hour (once accepted)
Opportunity to purchase League tickets
Discounted membership upgrades – including 66% off six-month Member-level access
Guaranteed acceptance with three friend referrals
Participation in League Live – virtual speed dating
What You Don't Get
Automatic acceptance
Rematches
The ability to see read receipts on messages
Your League profile stats
Guaranteed entry to League Live
Profile privacy
Concierge assistance
Opener messages
Complimentary profile boosts
There are some membership perks, like more matches, profile privacy, complimentary profile boosts, rematches, opener messages, and concierge services, reserved for premium users. So, if you're on The League free trial plan, they're out of reach.
However, the most significant benefit to upgrading to Member, Owner, or Investor status is near-immediate acceptance. You could be on the waitlist for a while, depending on where you live. The League turns to locations to balance its membership, so some cities have longer lines than others.
How Do I Get a Free Trial for The League?
There are so many activities and opportunities provided by The League that it's challenging to answer every question that potential users pose.
But the one we can definitively answer is how to get access to The League free trial or guest membership.
All you have to do is click the handy link at the top of the page and connect your LinkedIn and Facebook accounts. Once you do that, it's like standing behind the velvet ropes as you're officially on the waitlist.
How Much Does The League Free Trial Cost?
If you know anything about The League, you're probably aware that it's not an inexpensive dating app. The League is an exclusive membership club, targeting business professionals who don't have a lot of time to find their own potential matches. It's a quality over quantity dating site that narrows the field for you, and that level of service comes with a price.
However, a free or guest membership doesn't come with any financial strings. You could potentially take full advantage of The League free trial and end up with your ideal partner without paying anything.
There is a catch, though. You have to do some work to get yourself into the inner circle. So, keep reading, as we'll give you some tips to get you to the front of the line.
The League Free Trial Perks
Usually, when we put together information regarding a free trial for a prominent dating app, we describe a standard membership package that lets you test the services. Then, if you like what you see, you can always upgrade later.
It's different with The League free trial, as this is a dating service in a league of its own.
Instead of establishing a profile and seeing what some potential matches are like, the free trial initially gets you on a list. You won't have access to the fun part of the service until your profile is reviewed and a spot opens up.
Once that happens, you'll have an abbreviated membership. So, for example, if a premium member gets seven prospects every day at 5 pm "Happy Hour," you'll get three.
You can still participate in events, like League Live speed dating, but admission isn't always guaranteed. Premium members (Member, Owner, Investor tiers) have the first crack at all League events. Then, if space permits, guest members join the fun.
So, keeping in mind that the waitlist is first, you'll be part of The League's daily Happy Hour once you're in and active, and that's the most significant part of the service.
A Daily Happy Hour Invitation
Instead of continuous matches coming through, The League designates 5 pm as Happy Hour and the time to make some connections. As this is an app for business professionals, it's a more streamlined, less time-consuming process and should encourage everyone to check in once a day.
As a League free trial user, you'll benefit from the app's proprietary algorithm with three potential matches during Happy Hour. If you're used to seeing hundreds, it's not a lot. Again, time is of the essence for League members. So, your pairings should include some of the best of the best singles in your city, instead of a long list of "maybe's" or "never's."
Other League Free Trial Perks
Besides earning a Happy Hour spot, guest users can also add custom photos to their profile and make their presence known.
The League events, like League Live, are also open to guest users. Unfortunately, it's back to the queue, though. Paid members receive priority access. Then, guests fill remaining spots, as long as there's room.
Guests can take the spotlight every so often, though. The League free trial users can purchase some League tickets that'll give them a bit of an edge without going all-in with an upgraded membership.
How to Use The League Free Trial to Your Benefit
When you decide that The League is the dating app for you, you're anxious to get started. Because of the waitlist, it's not always immediate gratification. But there are a few things you can do to jump the line.
Open the app and check-in daily
Refer three friends
Upgrade to a paid plan
The League prioritizes active users. So, even if you're not participating in Happy Hours yet, access the app as much as you can – upload quality pictures and give your profile lots of love. Potential guest members, who show their seriousness about getting in, tend to get noticed.
You can also upgrade to one of the three paid plans. If you're willing to pay for a month, you can get into those Happy Hours much faster. There's a third way to move to the front of the line, though. All you have to do is refer three of your friends to The League.
Get a Free Trial to The League Now
When it comes to upscale dating apps, you'd be hard-pressed to find one better than The League. Members are vetted and profiles based on LinkedIn accounts. The algorithm narrows the prospect pool to just a handful of the best every day. So, instead of having to read and review hundreds of potential matches, you're letting The League do it for you.
If you're serious about meeting that special someone, then you'll want to get the ball rolling right away with The League free trial. Be sure to refer to our League free trial tips and put your best face forward, linking arms with at least three of your friends so you can all get to daily Happy Hour as soon as possible.