Are you a Russian native looking for companionship or a Russian ex-pat needing help making connections? The Russian Cupid free trial could be the answer to your problems. We've created for you an expertly crafted review of this leading Russian dating site. Find out what we think about the site and its free versus paid features.
Here, we'll discuss the pros and cons of the site, how easy it is to sign up, and what features you get with the free trial. We are always fair in our reviews, so you know we will let you know what you don't get and if there are any catches.
You can always trust us to give you an unbiased review that gets to the nitty-gritty. This review is unpaid and uninfluenced, so you can make a well-informed decision about Russian Cupid's free trial and paid option.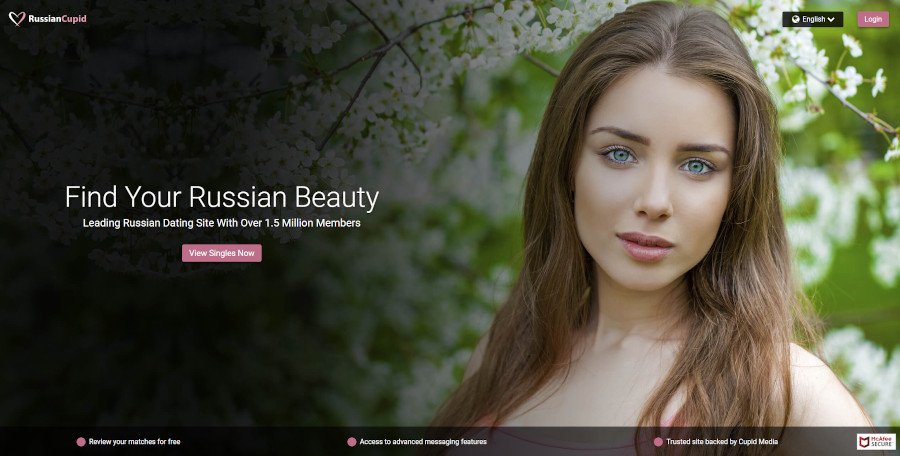 What You Get With Your Russian Cupid Free Trial
View all your matches who are paid members.
See who is showing interest in your profile.
Use advanced search features with minimal limitations.
Send and receive messages from matches who are paid members.
View users who have shown interest in your page.
Customize your profile for better match results.
What You Don't Get
Unlimited communication.
Ability to view mutual or reverse matches.
Ad-free experience.
---
Russiancupid.com Site Highlights:
Site Name: Russian Cupid | RussianCupid.com
Paid or Free: Paid, Unlimited Free Trial
Average Sign Up Time: 10-15 Minutes
Paid Membership Pricing: Starting at $13.33/ Month dependent on payment frequency

How Much Does the Free Trial on Russian Cupid Cost?
Russian Cupid's free trial is totally free, and we mean totally. Don't worry about needing to give your credit card information or e-wallet login. The site makes it easy to give their services a try without the worry of a sneaky charge after a certain period.

What You Get With the Russian Cupid free trial
When you sign up for the free trial version of Russian Cupid you are immediately permitted to fill out the entirety of your account. This includes your photo album and basic profile, along with search tags, a personality questionnaire, and your interest checklist. Free profiles are also allowed to verify their information to boost the likelihood of receiving matches. And don't worry, your private verification information is kept private.
Free trial users at Russian Cupid also have access to the full match list, which can be searched through a standard and advanced filter system. When you find a match you are interested in, you get access to the messaging system as well and can contact any paying member.
One of the most important factors with any dating site is the quality of the singles. After taking a good look at Russian Cupid, we are happy to let you know that there are high-quality options of both men and women on the site. The members have a wide array of interests and personalities, so you will have a great pool to fish from!

What You Don't Get
As with any free trial, there are some limitations – special features held back to entice you into purchasing a full membership. With Russian Cupid they expressly lay out what you don't get with the free option.
You won't be able to communicate with members that are also using the free trial or access the full scope of the live chat system. Though you can block members and report abuse on the free trial, you cannot use the "browse anonymously" feature. This feature allows you to search through matches without having your profile available to be viewed in others' searches.
Some things that are restricted on the free profiles that might enhance your matching odds are the VIP profile highlighting and improved search ranking features. You will also have less profile space than paid members and not be included in the advanced matching algorithm.
With a free trial membership, you will see ads on the website to ensure the company is still making money.
How Long is the Russian Cupid Free Trial?
Russian Cupid's free trial is unique in that it has no time limit. Though the additional features you can receive through a paid membership can improve your odds of making great matches, if you choose to use the free system indefinitely, that isn't a problem with Russian Cupid. Their free membership is supported by an ad system that is fairly unobtrusive and affords them that ability to let you dip your toes in the water for as long as you'd like.