With over 2.2 million members, PositiveSingles is the largest STD dating site – and one of the most effective. Members exchange more than 2.5 million messages a month, and the site reports 60,000 success stories and counting. With numbers like that, this is one of the best STD dating apps – and you can try it for free.
You just need to click the link below to get your PositiveSingles free trial. And when we say "free," we mean it. You don't even need to provide your credit card info when claiming the free trial membership.
---
The link will take you right to the free trial membership, but we know you might have some questions. Stick around if you'd like to learn more about what's included in the free trial, and what you'll get if you upgrade to premium.
What You Get with a PositiveSingles Free Trial
| Feature | Positive Single Free Trial | Paid Membership |
| --- | --- | --- |
| Create Profile | Yes | Yes |
| Edit Profile | Yes | Yes |
| Discover (Matches) | Yes | Yes |
| View Complete Profiles | Yes | Yes |
| Respond to Messages from Premium Members | Yes | Yes |
| See Who Is Online | Yes | Yes |
| See Which Members Have Premium Subscriptions | Yes | Yes |
| Like Profiles | Yes (Limited) | Yes (Unlimited) |
| Send Winks | Yes (Limited) | Yes (Unlimited) |
| Community Features | Yes* | Yes* |
| Profile Verification | Yes | Yes |
| PS App Center | Yes | Yes |
| Moments | Yes | Yes |
| Fun Questions Game | Yes | Yes |
| Members' Events | ❌ - (Can View but Can't Ask to Join) | Yes |
| Live Dating Advisor | ❌ | Yes |
| Flame | ❌ | Yes |
| Message Anyone | ❌ | Yes |
| See Who Viewed You | ❌ | Yes |
| See Who Likes You | ❌ | Yes |
| Unlimited Rewinds | ❌ | Yes |
| Customize Privacy Settings | ❌ | Yes |
| Advanced Search Criteria | ❌ | Yes |
| Exclusive Emojis | ❌ | Yes |
| Browse by Distance | ❌ | Yes |
| Choose Who Sees You | ❌ | Yes |
| Change Username | ❌ | Yes |
| Quick Exit | ❌ | Yes |
| Filter by Living With | ❌ | Yes |
| Pin to Top | ❌ | Yes |
| Positive Single Chatroom | ❌ - (Can View but Can't Participate) | Yes |
| 24/7 Live Support | ❌ | Yes |
*Community features include a wide variety of ways to interact with matches on Positive Singles for free. These include social features like moments and comments, as well practical features like access to user stories about treatment, success stories, and other Q&As.
---
That's the basics, but what makes the PositiveSingles free trial membership stand out? We've selected a few of our favorite features that make this one of the best STD dating app free trials available.
Reply to Messages from Premium Members
You can't initiate convos or reply when members wink at you with a free trial membership. Still, you can keep the convo going if a premium member sends you a message. Considering that more than 2.5 million messages go back and forth each month, there's a good chance a premium member will reach out.
Interact with Members Via the Community Features
PositiveSingles is like an STD dating site and social network rolled into one. While your communications are limited on the dating side of things, you can use your free trial to like and comment on Moments, Members' Blogs, and First Date Ideas. We've included screenshots of each below.
---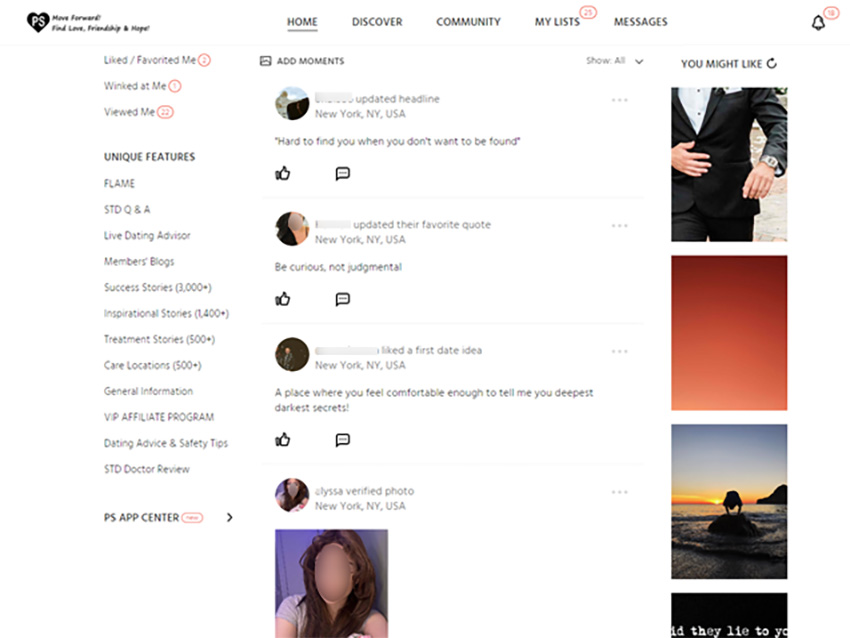 ---
Also, you can leave comments on members' profiles without upgrading to a premium membership. That's yet another way to get around the free trial's messaging limits.
As we mentioned earlier there are a variety of other social features available to you on the Positive Singles free trial, but we opted not to cover them on this page since they're less focused on dating/finding matches. You can find a list of these additional free features below:
Members' Dating Advice and Safety Tips
Treatment Stories
Success Stories
STD Information
STD Q&A
Care Locations
STD Doctor Review
Find Compatible Matches with the Fun Questions Game
Finding compatible matches is easy with a PositiveSingles free trial, thanks to the Fun Questions Game. First, play the game, answering as many questions as possible. Then, click "More About Me" when viewing a member's profile to see how your answers compare.
What You Don't Get with a PositiveSingles Free Trial
A free trial membership to PositiveSingles is designed to let you test the site and decide if you want to upgrade. A lot of the features are locked behind a paywall, including three of our favorites.
Search by City, Distance, and STD Type – Premium members unlock additional search filters that make it easier to land dates. The distance setting is the most helpful. Without it, your matches will include people who live throughout your state, so you'll have to spend more time scrolling to find singles who live nearby.
Access to Members' Events – Verified premium members can post and ask to join events. The events range from volunteering to vacations and birthday parties.
Unlimited Messaging – Premium members can send messages to anyone on the STD dating app. As a free member, you'll have to wait for a premium subscriber to message you. Then, you can reply.
Quick Exit – When premium members click "Quick Exit," PositiveSingles immediately takes them to another website. That's helpful if you don't want everyone to know about your status.
We've included a screenshot below of all the premium features that you'll receive after upgrading. You can also learn more by reading our unbiased review of PositiveSingles. It includes details about the premium membership prices and options.
Is the PositiveSingles Free Trial Worth Your Time?
Yes! We highly recommend testing the site with the free trial. Then, you can view profiles, interact with members via the community features, and chat with premium members. Keep in mind that you'll probably need to upgrade to get the most out of this dating site for singles with STDs, but the free trial is an excellent way to get a feel for it before paying.
Ready to give it a try? Claim your free trial to PositiveSingles today.
---
---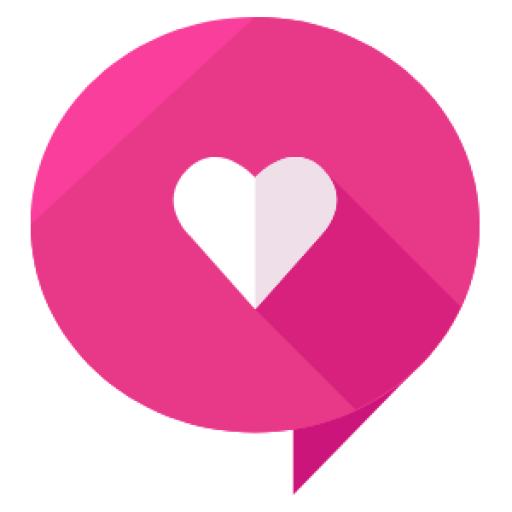 Written By: Healthy Framework Team
The Healthy Framework team has a combined 50+ years of experience in the online dating industry. Collectively, the team has reviewed over 300 dating apps and is known as one of the leaders in the relationship advice and information space. The team's work has been featured on Zoosk, Tinder, The Economist, People Magazine, Parade, Women's Health, Her Campus, Fox, and more.