As we've come to expect (and love) from any of the Cupid Network dating sites, the Pink Cupid free trial is much more robust than most in the market. It really comes down to one thing. You're allowed to respond to messages from all paying members completely free of charge during your pink cupid free trial. This means that you very well may be able to find your match or what you're looking for without ever opening up your purse or wallet.
If you're ready to get going with your Pink Cupid free trial, click the link below to sign up now!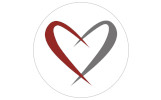 ---
Additionally, you're able to set up your dating profile, load up your own pictures, search through all the other lesbian singles, and view their full profiles. Did we mention you get to respond to messages for free during the Pink Cupid free trial? Yea, we know we did already, but we're just that excited about it.
Even if you're not ever thinking about upgrading to a paid account, you might as well at least fill out your profile and upload some pictures. You never know who might be interested in you and drop you a message that you'll be free to respond to. A few minutes might just change the rest of your life.
What You Get With Your Pink Cupid Free Trial
Able to create your profile, fill out info, and upload profile pictures
Search through and read all other member's profiles
You can respond to ALL paying member's messages free of charge
With the Pink Cupid free trial, you'll get the standard options you get at most dating sites including creating your profile, uploading pictures, and filling out your info. Additionally, you'll be able to look through all member's profiles from day one without creating a paid account.
Now, as you're probably aware, most dating sites don't allow any form of communication unless you're a paying member. Pink Cupid is different. While you won't be able to initiate conversations (send the first message), you WILL be able to freely respond to messages from other paying members. So, if you catch someone's eye and they send you a message, you'll be able to respond to them just like a full-fledged paying member.
Do I get get Pink Cupid free search?
A common question we hear is whether or not you'll be able to search Pink Cupid for free and actually see other members. The answer is yes! You'll be able to see 100% of the available members in your area with your free trial account. And remember, if any of these members message you first, you can respond for free without the need to upgrade. And then if you do decide you want to jump into the driver's seat, you can do that to for an incredible affordable rate.
What You Don't Get
What You Don't Get
You can't see all of a member's photos full sized, only the main photo
You can't initiate conversations with other members, only respond
Now, it's important to point out that while the Pink Cupid trial gives you much more communication ability than many other online dating sites, you're still limited and unable to send out your own first messages. Basically, if you see someone you like on the site, you have to sit and wait for them to hopefully see you and message you or upgrade to a paid account. It's understandable that they don't give you all the keys to the castle for free or else they wouldn't have a way to make money and stay in business. While we'd like everything to be free, we'd like Pink Cupid to stay in business more.
The good news about that is the paid accounts at Pink Cupid are some of the least expensive we've seen. Memberships start at just over $8 a month. You can see the full breakdown of the Pink Cupid costs and what you get with each paid membership here.
About Pink Cupid
One of the biggest dating sites dedicated to lesbians looking for singles
By far, one of the least expensive dating sites on the market
A part of the well-respected Cupid Network of online dating sites
Pink Cupid is an online dating site that caters to lesbians looking to meet someone special. As a part of the Cupid Network of dating sites, you can expect to get a great quality experience at a very affordable price. If you'd like to learn about the site before you give the free trial a shot, we recommend taking a look at our Pink Cupid review, prepared by our expert and unbiased team of reviewers.
The cliff notes of the review is that the site is smaller in terms of sheer numbers, but has a lot of quality members, a price way below the industry average (awesome!), and an easy to use interface that does not require a computer science degree to figure out.
What we recommend is that you check out the site for yourself. Your Pink Cupid free trial will be automatically applied when you use the link from this page. Take some time to look around and see if there is anyone that you might be interested. You have absolutely nothing to lose and everything to gain.
Get Started Now
Overall, you'd be silly to not at least give your Pink Cupid free trial a shot. It only takes a few minutes to sign-up, doesn't cost anything or require a credit card, and you very well may get a match and a nice conversation without ever needing to upgrade your account. You have nothing to lose.