Have you happened across this page because you're intrigued by the Hinge commercials? We think they're some of the most clever ads for a dating app and certainly attention-getting. After all, how many ways can Hingie (the Hinge mascot) die with every new love connection?
Well, you can take your swing at Hingie with the app designed to be deleted, and you don't have to pay a dime. That's because there's a Hinge free trial that'll get you in the game with some of the features including standouts, likes, and roses (read our Hinge Review if you don't know what those are).
If you're ready to learn more, scroll down to learn how to get a Hinge free trial, what features you get (and don't get), and take a look at some of the best Hinge alternatives (also with free trials, cuz' that's how we roll).
What You Get with Your Hinge Free Trial
Set up an official Hinge profile
Access to filters for the basics (gender, age, location)
Eight daily "likes"
See who likes you
Messaging with your matches
One rose each week
A custom "standouts" feed
What You Don't Get
Unlimited likes
Use of every filter (politics, height, children, drinking, smoking, etc.)
The ability to see all of your likes at once
Hinge functions a bit outside of the "proven dating app" norm and as a result won't be for everyone. We encourage readers to have an understanding of some of the other options that may better suit their dating style (and lead to better matches!). Here's a link to the most successful dating apps available right now.
That being said, if you're looking for an alternative to Hinge our recommendation would be Zoosk (See full Hinge vs Zoosk comparison).
How Do I Get a Hinge Free Trial?
We've got good news for you when it comes to scooping up the popular Hinge free trial.
You don't need to go on a three-hour Google search-a-thon to find the hidden key to the freebie. In fact, you don't need to leave this page, as we've taken care of everything for you. All you have to do is click on the handy Hinge free trial link below, and you're well on your way to liking and being liked.
It's a quick process to get the ball rolling. You set up a profile and then use your likes sparingly, as you only have eight of them a day, as well as one rose each week. While it might not sound like a lot, it's still more than enough to meet that special someone – and it won't cost you anything but time.
Oh, and if you're not sure yet if Hinge is the right dating app for you, that's totally understandable! No worries, we've got you covered with plenty of other great online dating free trial options. Feel free to try out as many of the Hinge alternatives as you would like (we've listed them below).
Sometimes, you have to test out several different dating sites before you find the one that works best for you. The free trail links below allow you to do just that.
---
How Much Does the Hinge Free Trial Cost?
When you read "how much does the Hinge free trial cost," you might think that we've lost our minds. After all, doesn't the concept of free mean it doesn't cost a thing?
Well, not always. Think about it. How many times have you signed up for a free trial only to be charged the full price in just a few days? Or, the freebie is enough to give you a small taste of the service, but not enough to be of real benefit.
Now that we've got you thinking about it, we'll flip-flop and alleviate those concerns. The Hinge free trial actually is one of those rare things where "free" translates to "zero."
A Free Trial on Your Terms
You can stick to the basic Hinge plan for as long as you'd like. There's no charge unless you decide you want to take a leap and upgrade to preferred status. Or, you might opt to purchase some extra roses – it's all up to you.
Even if you keep your wallet closed tightly, you'll still reap most of the benefits of the Hinge dating app. You'll be able to like, be liked, see who likes you, and communicate with them – all of the essentials at your fingertips.
Breaking Down What You Get with the Free Trial
We've already touched upon some positive information regarding the Hinge free trial. It's nice to know that you can register and use the service without the worry of automatic upgrades or payments you don't expect.
But we're also excited to share the Hinge free trial link with you because it's one of the most valuable in the dating app scene. Quite a few services provide singles with a way to test out the app before committing to a paid plan. But you'll find that with Hinge, you receive almost as much with the complimentary membership as you do with preferred access.
Success Hinges on the Likes
There's really only one significant reason why you'd want to upgrade from free to paid user status, and it involves the "likes."
Hinge's service centers around liking a comment or part of a profile and hoping for a like in return. Until you get mutual consent (aka likes in both directions), you can't communicate with anyone that catches your eye.
Likes Can Be Limiting
When you take advantage of the Hinge free trial, you get eight likes each day. Preferred memberships, on the other hand, have unlimited likes, which are a significant advantage in the Hinge community.
So, as a free member, you'll have similar membership benefits. However, you might find that eight just isn't enough.
Features of the Hinge Free Trial Membership
In addition to the likes, you'll have access to a few other features with the Hinge free trial membership.
One of those features is access to the people who like you. It's a bit of a tedious process, though. With the basic plan, you have to go through each notification one by one. You can't pull up the entire list at one time.
Virtual Rose Ceremony
As a Hinge member, you also receive one virtual rose each week. As with the eight likes, you'll want to use it wisely. A rose puts you at the top of someone's list. So, if Hinge makes a recommendation and you're interested, you can send the rose along with a message, and you're sure to be noticed.
You'll also be able to call or video chat with your matches from within the app, as long as there's mutual interest.
What You Don't Get with the Free Trial
The list of what you don't get with a Hinge free trial is relatively short. As we mentioned, the most significant difference is the eight versus unlimited likes.
However, when you upgrade to preferred status, it's easier to keep track of everything going on in the Hinge community. Instead of reviewing people who expressed interest in you one by one, preferred members can pull up the entire list at once.
Preferred members also get more refined recommendations as they have access to additional filters. For example, if you don't want to connect with someone who has children, you can have that criteria factored in, and your Discovery feed won't include members with kids.
If you decide to give a paid plan a try, you'll find that the cost of Hinge is still reasonable. You can check out our Hinge pricing page, as we detail the three ways to pay for a preferred plan and all of the perks associated with it.
---
---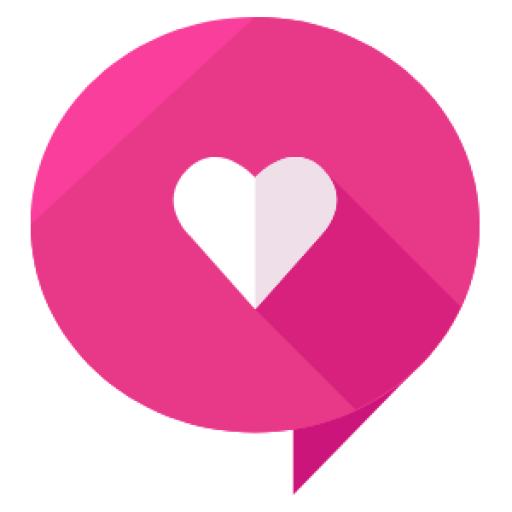 Written By: Healthy Framework Team
The Healthy Framework team has a combined 50+ years of experience in the online dating industry. Collectively, the team has reviewed over 300 dating apps and is known as one of the leaders in the relationship advice and information space. The team's work has been featured on Zoosk, Tinder, The Economist, People Magazine, Parade, Women's Health, Her Campus, Fox, and more.