You might be familiar with FriendFinder and its Silver and Gold membership plans. But are you aware that there's a FriendFinder free trial that'll help you decide if it's the dating app for you – no cash required?
Not only do we have the full picture of what you get (or not) with the FriendFinder Free Trial, but we've got the link that provides you with immediate access to lists of members, a Hotlist, instant messaging, and active chat rooms already in full swing.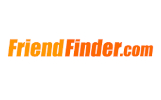 ---
What You Get with Your FriendFinder Free Trial
Access the member area
View other profiles
Upload your profile picture
Search for other FriendFinder users by usernames
Your username included in the members' list
Up to 10 matches
View email messages for up to 30 days
Add 200 people to your Hotlist
Upload a video greeting message
Instant message within the app
Enter and participate in active chat rooms
Complete personality tests
View other users' test results
Voice messaging with other FriendFinders (with some limitations)
Access to email tech support (without priority status)
Limited email privileges
Access to discounted Gold and Silver memberships
What You Don't Get
The ability to view other photos in member profiles (except the main image)
Access to videos made by other users
Advanced search tools, like location
Positioning at the top of the search results
Super-search capability
Telephone tech support
Past polls and results visibility
Faster profile and photo review
How Do I Get a FriendFinder Free Trial?
Are you excited about trying this dating app now that you see the long list of perks you can claim with a FriendFinder free trial?
Well, all you have to do is ask, and you're on board. Actually, you don't even have to ask. All you have to do is click.
We've got your hook-up to the FriendFinder free trial – no questions asked. So, don't worry about searching or jumping through hoops. All you have to do is use our link, establish a username and password, and you're well on your way to making some love connections.
How Much Does the FriendFinder Free Trial Cost?
Admit it. Even though it seems like a crazy question, you're wondering if there's a catch or a hidden cost to FriendFinder's free trial.
And, wait for it…
The answer is that the FriendFinder free trial is 100% free. You can register and use some of the services, and FriendFinder will have no idea what your credit card number is because you don't have to share any financial information.
Later, if you decide you like what you see and want to take advantage of more that FriendFinder has to offer, you can always change your status. FriendFinder has affordable Silver and Gold premium plans with long lists of perks.
Breaking Down What You Get with the Free Trial
The FriendFinder service is different than what you'll find in many other dating apps. There's considerably more open communication in FriendFinder with video and audio messages, emails, chat rooms, and IMs.
One of the most significant benefits of the FriendFinder free trial is access to most in-app exchange possibilities.
Communication tools included in the FriendFinder free trial
Video greetings
Voice messages
Chat rooms
Instant messaging
Limited in-app email access
Both voice and instant messaging are part of the no-cost service, as is chat room participation. You won't be able to see other users' videos, but they can see yours.
There are some limited matchmaking tools open to FriendFinder free trial subscribers as well.
Keep track of the hotties – You can put together a list of up to 200 people you're interested in on your Hotlist. As you scroll through and check out your fellow online friends, you'll click a button to designate them as personal favorites.
Ten matches – As a FriendFinder free trial member, you can't go all out with unlimited matches. However, it's possible to be paired with up to ten potential love interests.
Who are you – and them? – Personality tests are relatively standard in the world of online dating. But their full benefit isn't always released with free plans. FriendFinder gives you access to your information and lets you see other users' results.
Give and get advice – Standard members can participate in FriendFinder's in-app interactive magazine. Post questions, start a discussion, or help out a fellow friend and share your wisdom with valuable advice. It's an open forum for everyone in the community.
What You Don't Get
As you can see by the complete list of FriendFinder free trial perks, you've got everything at your fingertips and don't necessarily need to upgrade your membership.
The one perk that's not included, though, is the ability to speed up your search.
If you're ok with slow and steady or testing the waters on your own with the chat rooms and communication tools, then you'll be happy with the Standard registration. You can meet quite a few people, socialize, chat, and IM with them.
Benefits of Gold and Silver
However, you don't have as much of an edge in the whole matchmaking process. A standard registration doesn't include the super-search function or profile boosts that move you to the top of the search results. It also limits your ability to learn more about other users. You'll see their username and cover photo, but a plan upgrade reveals more photos, their video, etc.
While you can take advantage of as many as ten matches, you can't narrow your search with any deal-breaking criteria, like location. Video viewing, member polls, and results are add-on features, off-limits as well unless you go Silver or Gold.
Perks like in-app emails and voice messages are also more restricted for FriendFinder free trial participants than paid members.
Get a FriendFinder Free Trial Now
The app isn't the sleekest and most stylish you'll find, but the FriendFinder free trial and its long list of complimentary services more than make up for it.
So, if you're ready to take the plunge without any commitment whatsoever, you can use our handy free trial link. You won't even need to answer a long series of onboarding questions before gaining access to the member dashboard.