If you're someone who is considering the online dating site Elite Singles, today is your lucky day! Yes, we know we sound like a game show host, but we do think you're going to be pretty excited with what the Elite Singles free trial has to offer. The free trial not only gives you the "industry standard" perks, but it also gives you some messaging capabilities as well.
Additionally, you have the option to upgrade your Elite Singles free trial account to a money-back guaranteed account. In some states, paid accounts come with a 3-day guarantee that acts as a secondary free trial with all of the premium features. Let's dive into the details of what you get and what you don't get now.
Or if you just want to claim your free trial account, click the link below to get started now!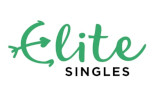 ---
What You Get With Your Free Trial
Let's take a minute and talk about exactly what you get with the Elite Singles free trial and what you aren't going to get. Here's what you get:
Ability to respond to messages from paid members free of charge
Create your profile and upload pictures
Take personality test and see matches and partner suggestions
Free use of all site features
What You Don't Get
Ability to send messages without upgrading to a paid membership (this excludes responding to messages sent to you by paid members first)
The ability to see other member's profile pictures before upgrading.
Breaking Down the Features That Come With the Trial
The Elite Singles free trial is jammed packed with goodies that include the baseline industry standard perks that we've come to expect, even demand, from online dating sites.
Additionally, it comes with some communication and messaging features that are rare in the industry but are an awesome perk for not only those on the free trial, but also those that are paying members.
Let's talk more in depth about it.
First, you're going to be able to get "moved in" to the site meaning that you're going to be able to get your personal profile set up, take their personality and matching test, set your match preferences, and upload your dating photos. This can sometimes be a lengthy process depending on how serious you take things (or how much of a perfectionist you are), so it's nice that you can get it all squared away and completed during the Elite Singles free trial (A.K.A. without pulling out your purse or your wallet).
Additionally, you're able to respond to messages that come from current paying members free of charge. This means that even if you never join Elite Singles, their free trial will allow you to "get in the game" if a paying member is interested in you. For those of you that want to send messages to matches that you're interested in, you will need to upgrade to a paid membership.
This perk is great as a free trial member but becomes an even bigger perk as a paid member of Elite Singles. This means that you can communicate with ANYONE on the site. Some dating sites that don't have this feature leave you out in the dark when it comes to messaging people that haven't upgraded their membership or are no longer members. You can message them, but they'd have to pay to be able to write back to you. With Elite Singles, though, you don't have to worry about any of that.
Full List of Elite Singles Free Trial Features
Access to create personality profile
Suggested matches and partners
Ability to upload photos
Receive and respond to messages from paid members
Option to upgrade to 3-day money back guarantee
How long is the free trial?
The Elite Singles free trial has no end date, and you can be a free member for as long as you'd like. You're not required to provide any billing information or credit card info to get signed up either. All you have to do is click the link at the bottom or top of this page, and you'll be automatically set up to receive your free trial.
At the very minimum (because of the fact paid members can message anyone), you should create a profile and get a few pictures loaded up. Even if you never have plans of becoming a full-fledged member, you can still possibly get some dates or meet that special someone if they're a paying member who reaches out first.
The Elite Singles 3 Day Money Back Guarantee
While you may not see it posted on the company's homepage, the Elite Singles 3 Day Guarantee is still alive and well—in some states. While it is technically not listed as a free trial, for all intents and purposes, that is what it is. If you decide to upgrade your free trial account to a paid account, you'll be able to get a no-questions-asked refund within the first three days if you are not satisfied.
The company refers to this as the "cooling off" period, and frankly, we have no idea what that term means. What we do know, though, are all the details with the guarantee. Here are the important takeaways of the Elite Singles 3 day guarantee.
Available on all paid accounts immediately after purchase
Good for a full refund of 100% of costs associated with membership fee
No-questions-asked. If you're not happy, you'll get your refund
You are required to let customer service know within 72 hours of your paid account activation. This clock only starts once you click the pay button.
The language in the company's terms of service say this:
Section 12.1 "As a paying Member, you may withdraw from your paid Membership at any time within the first three days of making your initial payment."
Section 12.3 "If you cancel your Membership within the first 3 days of your paid Membership and you have made any payment in advance for the Services, we will refund these amounts to you."
Important Update: As of our last Elite Singles review, it looks like this language has been removed from the TOS. That being said, we do still see some guarantee language for specific states. Here's the states that honor the three business days
Arizona
California
Colorado
Connecticut
Illinois
Iowa
Minnesota
New York
North Carolina
Ohio
Rhode Island
Bear in mind that these TOS stipulations do seem to change with some regularity, so make sure to check the most recent version on Elite Singles' website if you need to know.
Getting Started with the Elite Singles Free Trial Today
Elite Singles is an online dating site that caters to singles looking for higher quality matches. If you're looking for people that are intelligent, educated, successful, and somewhat have life together, Elite Singles is going to be perfect for you.
You have nothing to lose and everything to gain. For those of you that are considering purchasing a membership, the free trial at Elite Singles will give you plenty of ability to look around and see if it's worth your time and your money. With 381,000+ new members a month, we have a pretty good guess at whether or not you're going to find something you like here.
Take a chance today and give the Elite Singles free trial a shot! You have nothing to lose and everything to gain. Finding that special someone can sometimes take a leap of faith. Today, it's a small step that could change the rest of your life.
All you have to do is click the free trial link below and your account will automatically be credited with everything discussed today. You'll be given instant access to the unlimited free trial.
Good luck! Love just might be a few clicks away…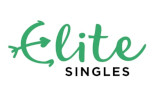 ---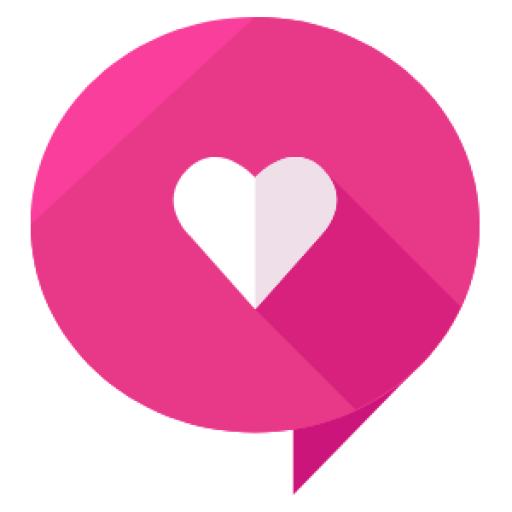 Written By: Healthy Framework Team
The Healthy Framework team has a combined 50+ years of experience in the online dating industry. Collectively, the team has reviewed over 300 dating apps and is known as one of the leaders in the relationship advice and information space. The team's work has been featured on Zoosk, Tinder, The Economist, People Magazine, Parade, Women's Health, Her Campus, Fox, and more.