By: Jason Lee
Everyone likes something free, right? If you're looking to get an eHarmony free trial, you've come to the right place.
In this guide, we're going to breakdown everything you need to know about the eHarmony free trial—what it offers, what it does NOT offer, and what you need to do to get signed up right now.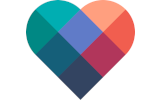 ---
What You Get With Your eHarmony Free Trial
Ability to create profile and upload profile photos
Search for singles in your area
Special discounts only given to singles who have an eHarmony free trial account (link above)
Read through profiles of other singles and potential matches
Use of site features and access to the sophisticated matching algorithm
Get a chance to take the highly regarded matching questionnaire
Occasional free communication weekends with full messaging capabilities
What You Don't Get
Can't see match's photos (they're blurred out)
No message sending capability without upgrade (except on free communication weekends).
How do I get signed up for the eHarmony free trial?
All you need to do is turn in your passport, nine credit cards and your firstborn child and you'll be signed up for the eHarmony free trial! KIDDING! One of the best things about the eHarmony free trial is that it's extremely easy to get signed up for. It doesn't require your credit card or anything like that to get started.
All you need to do is click the free trial link below and your account will automatically be setup with all of the features that come with the eHarmony free trial. Who doesn't love simple?
> Start Your eHarmony Free Trial
How much does the free trial cost?
This seems like a silly question, yea? Well, if we've learned anything from our time in this world, we've learned that sometimes free isn't really free.
Here's the good news. The eHarmony free trial is ACTUALLY free. There are no hidden costs, fees, or secret costs that will sneak up and bite you in the butt. There's nothing that you need to cancel or remember to take care of or anything like that. It is completely 100% free.
The site does a great job of being very clear with what they are offering and what they are not. You will not be tricked into spending any money ever. If you decide to upgrade to a paid membership, awesome! But that won't happen without you fully knowing what you're agreeing to.
There are some shady online dating sites out there that will try their best to separate you from your money regardless of how ethical they do it. eHarmony is NOT one of those sites. This is probably why they have such a great reputation in the industry.
Do I need a credit card to sign up for an eHarmony free trial account?
Nope! You are not required to put in any payment information or credit card information in order to take advantage of this special offer. While countless other dating apps require you to do this (and often require you to sign up for a membership that automatically charges if you don't cancel), you won't have to do that here. There is no credit card required to sign up for the eHarmony trial account.
How long is the eHarmony free trial good for?
The free trial from eHarmony is actually good forever! Wait, but then why would you ever need to pay? Remember, the highest level free trial you can get (the one linked from this guide) still has it's limitations. While you can do a lot, get everything set up, and see who is available in your area—you're still going to need to upgrade in order to send and respond to messages.
The good news, though, is that you have as long as you need to get a feel for eHarmony and decide if it's worth upgrading to a paid account.
Is eHarmony Free?
eHarmony has a free trial, but the full premium service is not free.
While it may sound like a bummer that the dating service isn't available for free, it's actually one of the reasons the company is able to offer such high quality service. eHarmony heavily reinvests the money they make into security, attracting new members, and adding new features. So, no, eHarmony is not free, but there is a free trial available, which we've linked to and described in this article.
If you do want to see what it would cost to upgrade, make sure to check our our eHarmony premium membership pricing guide.
What You Get With the eHarmony Free Trial – More Details
So, let's talk a little bit more about what you get with your eHarmony free trial. First, you can create your profile, upload your photos, and take their compatibility test to find the matches that best fit you.
This is great because if you do decide to upgrade to a paid membership, you don't have to waste any time getting your profile perfect. From the second you upgrade, you are off to the races trying to find that special someone. Also, this will play a role with free communication weekends which we will talk more about momentarily.
Secondly, you have access to all of your matches and their patented matchmaking program. You'll be able to see the profiles of all the other singles that you could potentially be interested in. This is something we highly recommend checking out if you're on the fence about a paid membership.
Why get a membership on a dating site where there is no one that you're interested in? The eHarmony free trial allows you to avoid wasting your money if there isn't anybody there that piques your interest.
Additionally, you'll already be signed up for the free communication weekends at eHarmony. If a free communication weekend comes around, you'll be all set to take full advantage of it. You won't have to scramble to create a profile, get photos uploaded, or learn how to search for potential matches.
You'll be ready to hit the ground running the second they start the free communication weekend. They don't announce the schedule of these weekends, but we tend to see them quite often and a lot of times around different holidays and three-day weekends.
How Does the eHarmony Free Trial Compare With the Industry Standard?
Regarding the free trial on eHarmony, the standard setup offers a bit less than the industry standard. While they do allow you to create your dating profile, upload pictures, and search through matches with your free trial, they don't let you see the photos of other singles. All you get is a bit of a blurred look at them. You do still get to read through their profiles, though, which should give you a decent idea of the quality of the singles on the site.
Again, we think eHarmony does this out of respect to their paying members and we fully understand it.
What You Don't Get for Free
A lot of review sites and informational sites like to neglect the things that you DON'T get with free trials. We suspect this is because they have a hobby of misleading people or painting an incorrect picture. This is not how we roll over here. We want you to always leave our site with the most clear and honest picture of what's in store for you or what you're getting yourself into.
Without further ado, let's talk about what you're not going to get with your eHarmony free trial. First, you aren't going to have messaging capabilities. You're going to be able to look through your matches, but you won't be able to contact them without upgrading your account.
Additionally, eHarmony does not allow you to see the pictures of your matches during the free trial. This may sound like a big bummer, but again, it's probably to protect the people that are paying members of the site.
It prevents everyone and their brother from getting on the site and seeing who is on there. If you've ever worried about people knowing that you're using online dating, you should be happy that they're doing this.
While it might be nice to have these capabilities during the eHarmony free trial, it's certainly not a deal breaker.
Remember, this is just a free trial that is aimed at getting you set up and acquainted with the site and giving you a bit of an insight into what types of singles are on the site.
eHarmony Free Trial vs. The Free Communication Weekend
The eHarmony free trial and the free communication weekend are two completely different programs offered to you. Are you able to participate in both? Yup! The free trial is a more standard program without an expiration date that is targeted at getting you acquainted with the dating site and allowing you to get your profile set up. It also allows you to browse profiles and start to see what kind of matches are out there.
The free trial does not give you the chance to interact with other members without upgrading your account. On the other hand, the free weekend gives you the ability to start interacting with your matches.
How Do I Get the Free Communication Weekend?
The important think to note here is that if you use the link on this page to sign up for the free trial, you will automatically be set up to participate in the free communication weekends without having to do anything else. eHarmony will also update you when those weekends are coming up if you opt in to their email list.
The best advice is to get signed up for a free trial account now, so that you're ready when the free communication weekends come. Trying to get signed up and an account created after you hear about a weekend event happening will leave you little time to interact (not to mention feeling supremely rushed).
Make sure to check out our guide on when the next eHarmony free communication weekend is going to be!
What if I still have questions about the eHarmony free trial?
If you still have questions about the eHarmony free trial, the site has a phenomenal customer service department that would be more than happy to help walk you through anything you need. Our best advice, though, is to sign up with your free trial and just start poking around.
The purpose of the trial is to give you a clearer look into what eHarmony has to offer. The best review of an online dating site is your own because you know exactly what it is that you're looking for.
If you do need to contact support, though, here's the customer service phone number and their hours:
The Customer Care Phone team is available Monday to Saturday between 8am – 5pm PST
Phone:(844) 544-3181
More Information About eHarmony
eHarmony is one of the big hitters in the online dating industry. They put a lot of money into their product and seem to genuinely care about their members finding that special someone. During our review of eHarmony, we found that their matching algorithms and matching features were well-planned out and had an incredible success rate.
One thing that also impressed us about eHarmony was that the singles on the site seemed to be of a higher quality than some comparable sites and were committed to the process.
If you're someone who is looking for a fling or something casual, eHarmony is certainly not for you. We aren't going to humor you; you won't have much luck finding someone looking for the same. If you're looking for love, a companion, and something lasting, this most certainly could be the site for you.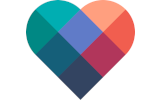 ---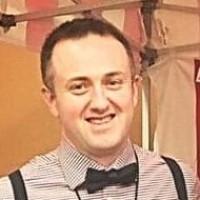 Written By: Jason Lee
Jason Lee is a data analyst with a passion for studying online dating, relationships, personal growth, healthcare, and finance. In 2008, Jason earned a Bachelors of Science from the University of Florida, where he studied business and finance and taught interpersonal communication.
His work has been featured in the likes of The USA Today, MSN, NBC, FOX, The Motley Fool, Net Health, and The Simple Dollar. As a business owner, relationship strategist, dating coach, and officer in the U.S. military, Jason enjoys sharing his unique knowledge base with the rest of the world.