The Christian Mingle free trial is available to anyone and everyone over the age of 18 that wants to give this faith-based dating site a try. Compared to the rest of the online dating industry, you do get access to a lot more features than normal! Most sites will at least allow you to create your profile and upload one picture. However, most sites don't let you have any messaging capabilities whatsoever until you're a paid member. The Christian Mingle free trial, on the other hand, gives you some freedom to send actual messages to actual members.
To get signed up for free, use the link provided below. You'll automatically receive the highest-level free trial account currently available.
Christian Mingle is one of the leading online dating sites for singles looking to find faith-based matches. The site is part of one of the best dating site networks in the world and has been around for over a decade.
With tons of quality Christian singles to choose from and a user-friendly set-up, it's no surprise that Christian Mingle has risen to the top in the online dating industry. Keep reading to learn more about getting started with your Christian Mingle free trial.
What You Get With Your Christian Mingle Free Trial
Ability to create your dating profile and upload photos
Allowed to respond to messages from paid members for free
Browse through photos and profiles of other singles and matches
What You Don't Get
No message sending capability without upgrade (except when responding to other paid members)
---
Site Highlights:
High-quality singles to choose from
Sleek and easy to use membership area
Member of the powerful and highly-regarded Spark Network of online dating sites
The Features of the Christian Mingle Free Trial
Overall, we're pleased with the list of features you get access to during the unlimited Christian Mingle free trial. As expected, you don't get 100% use of all features. Otherwise, what would be the point of having a paid membership? Here's a list of the different features and amenities you will get access to followed by a detailed breakdown of some of the more important features below.
List of Features Included in the Christian Mingle Free Trial
Post up to (6) photos on your profile
100% access to search all members across the entire site
Get sent "Your Matches" emails daily
Able to purchase the "spotlight" feature
Respond to messages from paid member accounts
Messaging Capabilities
You do get some communication features with the Christian Mingle free trial, which is pretty extraordinary in the online dating industry. Usually, you aren't able to send or receive any messages without paying.
Here's how this looks. You are NOT able to initiate conversations with any free or paid members. This means that if you stumble across a match that you like, you're not going to be able to send them a message without upgrading your account to a paid account.
However, if a paid member stumbles across your profile and sends you a message, then you're able to respond completely free of charge with your free trial. This is done as a perk to paying members allowing them to communicate with anybody they see on the site. A lot of online dating sites don't have this functionality which means that when you're a paid member, you're limited to only messaging with other paid members. You could find the perfect person, but until they have a paid account you won't be able to talk to them. This is not the case with the Christian Mingle free trial.
This means that at the very least you should be creating and filling out your profile even if you have no plans of purchasing a membership. That way, if a paid member sees you and is interested, they can message you, and you'll be free to respond and set up a date (if you want to) without having to upgrade. Basically, Christian Mingle's free trial allows you to be part of the action even if you never upgrade. This should be reason enough to at least check out the platform and put up a basic profile.
Match Searching Capabilities
The free trial also allows you to look through every profile on the site including paid and free members. This means you can search and see if there are any matches that you may be interested in before you have to even think about upgrading. Online dating sites that don't allow this scare us sometimes (not always), but ones that fully open the curtains excite us because it usually means they have a great product.
The purpose of a free trial is usually to let you get a feel for the site and see if it's a good fit for you. The biggest component of that good fit is going to be whether or not there are singles that you're actually interested in and attracted to. Otherwise, what's the point of joining an online dating site?
The Christian Mingle free trial gives you full reign to see who is out there in your area, what they look like, what they have to offer, and what kind of man or woman they are looking to match with.
Profile Creation and Photo Uploading During Your Trial
While it might not seem like that big of a deal, we always like to see a dating site that allows you to fully set up your profile and upload your photos during the free trial. Why? Thanks for asking! The reason is that this process can sometimes take a while to get things perfect how you want them. Your online dating profile is your best chance to make a first impression with other singles and you obviously want that to go well.
Because this could take some time, you don't want to be wasting time that you paid for getting things set up. The Christian Mingle free trial allows you to handle all of this well before you even think about upgrading to a paid account. That way, if you do decide to upgrade so you can initiate conversations, you're ready to start sending messages the second you upgrade.
Also, this is great because as we stated, Christian Mingle allow you to respond to messages from paying members free of charge during your free trial. For this reason, you're going to want your profile to be looking awesome as quickly as possible.
Purchasing the Spotlight Feature With Your Christian Mingle Free Trial
Something that we actually haven't seen anywhere else in the online dating world is the ability to purchase add-on upgrades during the free trial process. Normally, you either have a paid account or you have a free account — nothing in between. Christian Mingle, though, lets free trial users purchase the spotlight feature. This feature puts added emphasis on your profile and brings it to the top of searches. The goal? To get you more attention and more action/messages. Remember, you are able to respond to messages from paid members during the Christian Mingle free trial. If you're looking for a way to dip your toe into the paid side of things without committing to a full membership, this is what you're looking for.
How Long is the Christian Mingle Free Trial?
Some online dating sites have free trials that only last a certain number of days and then you are locked out of the system until you upgrade. The Christian Mingle free trial is one that actually lasts "forever." When you use the link we provided, you will be set up with a free trial account that will last until you either upgrade to a paid account or delete your profile from the site.
This means that if you weren't planning on ever upgrading, you could create a free trial account and just sit and wait for people to message you first. Then you could respond for free without ever opening your wallet. While we're fans of taking control of your dating life and getting in the driver's seat, this is an option available thanks to their generosity with this trial.
The bottom line is that there is the Christian Mingle free trial lasts indefinitely!

What You DON'T Get
The only thing that you don't get with the free trial at Christian Mingle is the ability to send messages first. Other than that, you have full capabilities. You can respond to messages from other paid members, but you're just not going to be able to take full control of the dating experience (like we're big fans of). But, you get a lot of perks that we highly recommend checking out. Remember, free trials are aimed at getting you acquainted with the site and seeing if it is a good fit for you. The Christian Mingle free trial does a great job of this by fulling pulling back the curtains for you to see what they have to offer.

How to Get Started Now!
The process is crazy simple (thanks to the joys of technology). All you have to do is click the link at the bottom of the page (or the top) and you will automatically be set up with a Christian Mingle free trial account. No promo codes, discount codes, anything crazy like that needed! Everything is automatically taken care of you when you click the link.
Additionally, there is no credit card or billing information needed to create your free trial account. Just click the link below, and you'll be flying through matches and checking out other Christian singles in no time.
---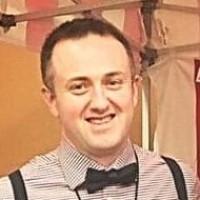 Written By: Jason Lee
Jason Lee is a data analyst with a passion for studying online dating, relationships, personal growth, healthcare, and finance. In 2008, Jason earned a Bachelors of Science from the University of Florida, where he studied business and finance and taught interpersonal communication.
His work has been featured in the likes of The USA Today, MSN, The Motley Fool, Net Health, and The Simple Dollar. As a business owner, relationship strategist, dating coach, and officer in the U.S. military, Jason enjoys sharing his unique knowledge base with the rest of the world.