Catholic Match is one of the most popular and highly regarded online dating sites catering to Catholic singles. If you've been considering joining the site but aren't sure yet, you'll be glad to hear that the Catholic Match free trial is aimed at getting you acquainted with all they have to offer.
While the Catholic Match free trial does not give you direct messaging capabilities, it does give you full access to quite a few features including the ability to get your dating profile set up, pictures loaded, explore the site features, and most importantly see all the current member's profiles and photos. We'll discuss what you get and what you don't get in more depth here shortly.
From our review of Catholic Match, we see that they're probably the one site in this niche that cares the most about the religious side of things or "keeping with the faith.". During their sign-up questions, they ask a bunch of great questions about your faith and what is and what is not important to you.
If you're looking to find a faith-based match, this is definitely a site that you're going to want to check out. That being said, the site still has quite a few people who are "casually religious" if that is more your speed. The questions and sign up process do a great job of helping you differentiate where potential matches stand on certain issues.
What You Get With Your Catholic Match Free Trial
Create your dating profile and upload photos
Able to see all member's profiles and photos
Free to search through all matches and explore all site features
What You Don't Get
No message sending capability without upgrade
---
Site Highlights:
Simple and quick sign-up process
Faith-centered staff and site set-up
Blessing of several notable Catholic figures and figureheads

What You Get
Regarding their free trial, it's pretty in line with the dating industry standard. First, Catholic Match allows you to get your profile created and completely filled out. They also allow you to get your photos uploaded. We're always a fan of sites that allow you to do this during an unpaid free trial because it lets you get acquainted with the software as well as lets you maximize your membership time if you do decide to upgrade to a paid account at some time in the future.
Second, Catholic Match allows you to check out all of the different features they make available to you. This does include the search feature which is surprisingly deactivated with a lot of online dating site free trials. While this isn't the most "glamorous" of features, it's an important one. If an online dating site isn't easy to use or is set up in a way that is difficult for you to navigate, you're going to be severely hindered in finding that special someone.
Lastly, Catholic Match also allows you to look through all of your matches and the profiles and photos of those you may be interested in. This is the heart and soul of the free trial. What is the point of joining a dating site if there aren't any high-quality matches that you're interested in? Sites that don't allow you to see all of your matches for free scare the heck out of us. Thankfully, during the Catholic Match free trial you're able to see everyone and everything about them.
Overall, we're pretty pleased with the features offered with the free trial. Remember, the purpose of the trial is to get you acquainted with the site and ultimately decide if it's a good fit for you before you decide to upgrade to a paid account.

What You DON'T Get
As you might expect is the case, you don't get complete access to everything under the sun with this free trial. As awesome as that would be, we understand why dating sites keep a little left to the imagination. If they gave away everything for no cost, they wouldn't have much of a business and wouldn't be able to pay to keep the lights on and deliver you the product you desire.
Thankfully, the limited list with the Catholic Match free trial is short. The biggest thing you aren't going to get is any messaging capabilities. While you can window shop to your heart's content, you're going to need to upgrade to a paid account in order to reach out to any matches. The good news is you'll be able to figure out if there is anyone worth messaging before you even consider pulling out your wallet or purse to upgrade.
Outside of that, you have full capabilities across the site. One additional thing that we did want to point out was that the site mentioned you might be limited on how many photos from other singles you could see if you didn't upload one yourself. However, we didn't see any instance of that during our review. We were able to see everyone's photos full-size without any issues. The best advice to make sure you're seeing everything, though, is just to upload a photo before you start flipping through the site.
How long is the Catholic Match free trial?
While some sites offer a limited time free trial, Catholic Match's is unlimited. When you get joined today, you'll be able to take your time setting up your profile and looking through the features and potential matches. One of the perks of this is that if you don't happen to see anyone on there you like today, you can always check back in a few weeks and see the new singles that have joined. That way, you're never wasting any of your money joining a site unless there are some singles you're genuinely interested in meeting.
How to Take Advantage of the Catholic Match Free Trial Now
Our bottom line recommendation is that you're definitely going to like this site if you're looking for Catholic singles that care about their faith. If you're looking for someone who goes to Mass maybe once a year or less and puts little weight on their faith when it comes to finding a significant other, this site is probably not ideal for you.
What we recommend you do is take advantage of the free trial and spend some time looking through the singles in your area. If you find matches you like, go for it! If you don't, you haven't wasted any money or a significant amount of time and can move on to a different site that fits you better. You'll never know until you start looking around, though!
Click the link below and you will automatically be set up with your Catholic Match free trial. It's really that easy. No bonus codes or secret handshakes you have to give; click below and your account will automatically be set up with the unlimited free trial instantly!
Good luck out there! That special someone could be just a few clicks away…
---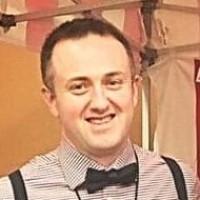 Written By: Jason Lee
Jason Lee is a data analyst with a passion for studying online dating, relationships, personal growth, healthcare, and finance. In 2008, Jason earned a Bachelors of Science from the University of Florida, where he studied business and finance and taught interpersonal communication.
His work has been featured in the likes of The USA Today, MSN, NBC, FOX, The Motley Fool, Net Health, and The Simple Dollar. As a business owner, relationship strategist, dating coach, and officer in the U.S. military, Jason enjoys sharing his unique knowledge base with the rest of the world.