Catholic Match is one of the most popular and highly regarded online dating sites catering to Catholic singles. On top of thousands of success stories the brand also has the backing of many notable faith leaders. If you've been considering joining the site but aren't sure yet, you'll be glad to hear that Catholic Match is offering a free trial aimed at getting you acquainted with all they have to offer.
And while the Catholic Match free trial doesn't give you access to all features (like direct messaging), it will give you full access to quite a few features including: the ability to get your dating profile set up, pictures loaded, explore the site features, take the match portrait questionnaire, and most importantly see all current member's profiles and photos.
We'll discuss all the ins and outs of what you get (and don't get) here shortly, but if you're ready to stop reading and take a look for yourself we've included a link below:

---
Should I Try Catholic Match? – Some Things You Need to Know

If you've read our full review of Catholic Match, you can probably agree that this site puts a more effort into the religious side of things than even most Christian dating apps on the market. During the initial sign up process, they'll ask a bunch of questions about lifestyle, interests, goals, and most importantly your faith and what is and what is not important to you.
That being said, the site is not only for devout catholic singles. It still has quite a few members who are "casually religious" if that is more your speed. The signup questionnaire honestly does a pretty great job of helping you differentiate where users stand on certain issues so you can find better matches.
In short, if you're looking to find a faith-based match, the Catholic Match free trial is definitely worth it. Signing up won't cost you anything but 5 to 10 minutes of your time.
It's also worth noting that in addition to being 100% free you can also hold this basic trial member status (and never pay a dime) for as long as it takes you to decide. True, you won't have access to all premium features and experiences, but it's by far the best way for you to assess whether or not the Catholic Match app will work for you.
What You Get With Your Catholic Match Free Trial
| Feature | Basic (Free) | Premium (Paid) |
| --- | --- | --- |
| Edit/Customize Profile | Yes | Yes |
| View Matches | Yes | Yes |
| Filter Matches | Yes (basic) | Yes |
| Unlimited Messaging | ❌ | Yes |
| Send Likes | Yes (3 per day) | Yes (unlimited) |
| Match Portrait | Yes | Yes |
| Match Messaging | Limited | Yes |
| Emotigrams | ❌ | Yes |
| In App Video Calls | ❌ | Yes |
| Message Read Indicator | ❌ | Yes |
| Community Forums | Read only | Yes |
| Priority Support | ❌ | Yes |
| Two-Factor Authentication | Yes | Yes |
| CM Preferences | Yes | Yes |
| Access CM+ | Yes | Yes |
The table above gave you a quick rundown of what Catholic Match offers free in their free trial, but you're probably wondering what some of those things are and why you would even want them. As exciting as it is to be able to freely search through and filter matches, what are CM preferences or Catholic Match+? We'll break down some of the less obvious points below:
Create and perfect your dating profile.
Complete the Match Portrait questionnaire.
Very limited messaging and likes.
Set your "CM Preferences".
Access to Catholic Match+.
Create and perfect your dating profile
We'll be honest, this is a pretty standard feature for any dating app free trial so we'll keep this short.
Basically, when you sign up for the free trial you'll fill out a basic questionnaire. There you'll input some personal information, then answer some questions about your interests and faith life, and finally add a photo to help the app build you a basic profile. We've includes some screenshots below with a few of the questions you'll see (Many are faith based):
From there you will have the option to either expand upon your by adding additional photos or answering more questions. But you don't have to. At this point, you're also more than welcome to just start browsing the app and looking through potential matches to see if anyone catches your attention.
Complete the Match Portrait questionnaire
Honestly we're somewhat surprised that this feature is available with the Catholic Match free trial. This is not the initial signup questionnaire or even the additional questions to help beef up your profile. It's a much longer form survey that's designed to capture what makes you who you are. By learning what attributes you feel are important to an ideal relationship the app's matching system is able to provide much more compatible matches.
The questions in this survey go much deeper and will ask some really hard hitting questions. A few quick examples include…
Complete this sentence. "The glass is…"
How did your family handle conflict?
Do you believe strong debate is needed to solve problems?
How do you handle expressing physical affection?
Very limited messaging and likes
So you've claimed the Catholic Match free trial and someone special has caught your eye. Time to send them a message right?
Wrong… basic members can only read and reply to messages sent to them from paying members. And even that doesn't happen right away. You must first go through an "unlocking period" which takes 10 days.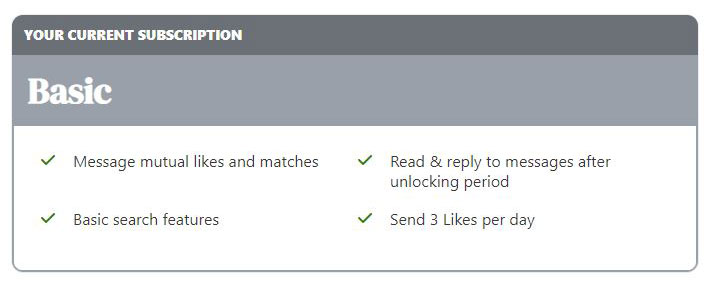 Until then you're limited to sending likes (using the heart shaped icon you'll see on other member's profiles). You can send up to 3 likes a day, but you'll never know if you're getting the attention those users unless you pay up.
Set your "CM Preferences".
If click on your profile picture in the top right hand corner you'll be able to access all of your account settings. This is the area of the site you'll use to refine your profile, set up security preferences (like 2FA), and set your CM Preferences. Basically what this does is allow you to have a little more control over the app, who sees you, and who you see.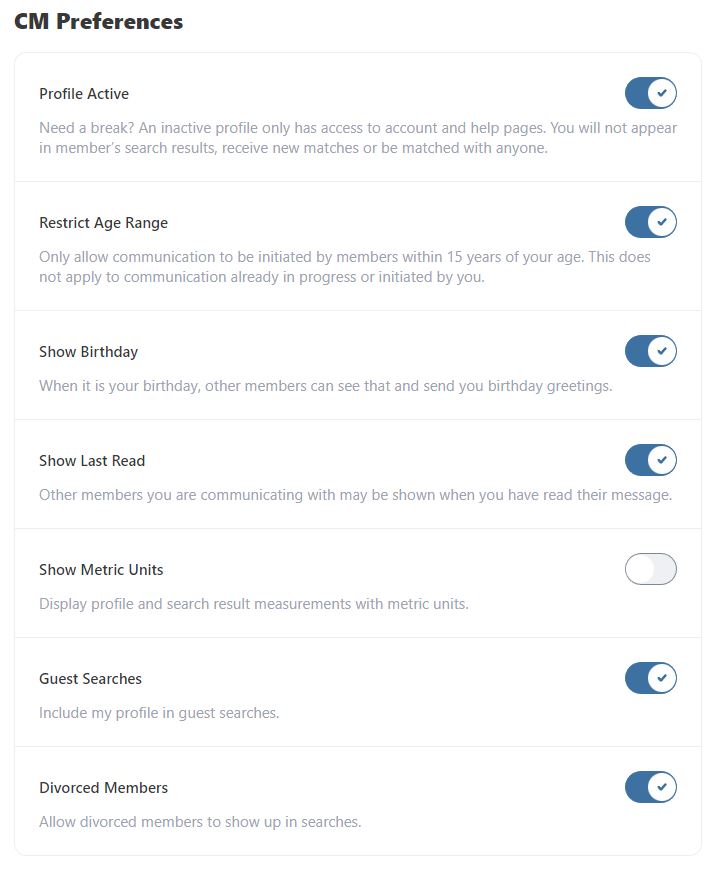 As you saw in the screenshot above this feature can really come in handy if you need to take a break from the app and no longer want your profile to show up. Or if you'd rather not see users who are outside or your age range, or have been previously married. (You can even swap to metric units if you're dying to know how many centimeters tall your date is 🤣)
Access to Catholic Match+
Alright, so this ain't much, but it's a feature you get with your Catholic Match free trial so by golly we're going to cover it. Basically CatholicMatch+ is an additional content area that gives you access to articles, courses, and trivia (videos coming soon).
If you're interested in reading success stories or curated dating blogs form the Catholic Match staff then you're going to love this area of the site, but for most users it honestly just doesn't offer a ton of value. That being said, as a free Catholic Match member you'll be able to poke around here and participate in trivia as much as you'd like. Courses on the other hand are a different story (and we'll get into that more in the next section).
Overall, we're pretty pleased with the features offered with the free trial. Remember, the purpose of the trial is to get you acquainted with the site and ultimately decide if it's a good fit for you before you decide to upgrade to a paid account.
What You Don't Get
You will not be able to message other users just because you find them interesting (Catholic Match free trial members can only reply to mutual matches that message them first.)
Emotigrams, video calls, or read reciepts – Basically anything that makes the messaging process easier or more interesting (including unlimited likes) is off limits to you as a free user.
See who's interested in your profile – If you want to know if other users are reading your profile or poking through your photos you're going to have to pay for that perk.
Invitations to online events – Now and then Catholic Match holds community events to help it's premium users mingle and make connections in a way that's not included in the app's main features. But you have to pay to be in the know.
Posting in the forums – Of all the features you don't get this is probably the least concerning. While it is nice to have an outlet to speak with other Catholic singles about different subjects there are other places to do this outside of Catholic Match+.
Access to Catholic Match+ Courses – While both free and premium members will have access to CM+, there are some paid courses not included in any subscription package. Many of these are expensive and similar to the free online dating guides we have for you here at HealthyFramework.com.
Note – As you're poking around you might see some information about "The Catholic Match Institute" or "Catholic Match Store Front". Both of these features have been discontinued for free trial and paying members.
---
How long is the Catholic Match free trial?
While some dating sites have limited duration offers, Catholic Match's free trial is unlimited.
That means if you were to sign up today, you'd really be able to take your time setting up your profile and looking through the features and potential matches. One of the perks of this is that if you don't happen to see anyone on there you like today, you can always check back in a few weeks and see the new singles that have joined. That way, you're never wasting any of your money joining the site unless you genuinely think it will work for you.
How to Take Advantage of the Catholic Match Free Trial Now
Our bottom line recommendation is this – you're definitely going to like this site if you're looking for Catholic singles that care about their faith. If you're looking for someone who goes to Mass maybe once a year and puts little weight on their faith when it comes to dating, this site is probably not ideal for you. You'd be better off looking into some of the top mainstream dating apps.
What we recommend you do is take advantage of the free trial and spend some time looking through the singles in your area. If you find matches you like, go for it! If you don't, you haven't wasted any money or a significant amount of time and can move on to a different site that fits you better. You'll never know until you start looking around, though!
Click the link below and you will automatically be set up with your Catholic Match free trial. It's really that easy; no bonus codes or secret handshakes. Click below and your account will automatically be set up with the unlimited Catholic Match free trial instantly!

---
---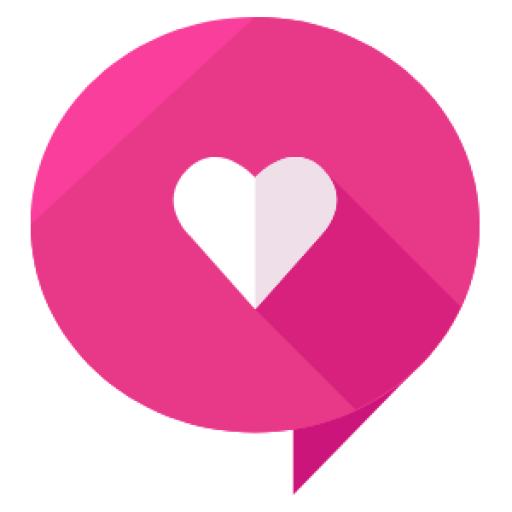 Written By: Healthy Framework Team
The Healthy Framework team has a combined 50+ years of experience in the online dating industry. Collectively, the team has reviewed over 300 dating apps and is known as one of the leaders in the relationship advice and information space. The team's work has been featured on Zoosk, Tinder, The Economist, People Magazine, Parade, Women's Health, Her Campus, Fox, and more.