One of the more popular dating apps of the past few years is one that aimed to turn online dating on its head by giving the power to the women. With Bumble, once there is a mutual match (swipe-style dating), only the woman can initiate the conversation. If she does not, the match goes away!
If this sounds unique and like something you want to try, you may be wondering if Bumble has a free trial. And the quick answer is, yes. But how do you claim a Bumble free trial account? What all do you get with the Bumble free trial? Are there other free trials you should consider?
In this guide, we're going to answer all of these questions and show you how to claim your free trial for Bumble now.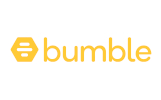 What You Get with Your Bumble Free Trial
The Bumble free trial does offer access to quite a few features (arguably more than a lot of dating apps). In a few moments, we'll show you exactly how to claim your Bumble free trial, but first we want to talk about what you can and can't expect to get with your account.
Here are the features you are going to get access to with a Bumble free trial account:
You'll get access to the Bumble platform to set up your profile and account.
You'll get a chance to upload your photos for your profile.
You'll be able to start swiping left and right on matches, though you'll be limited to only 25 likes (right swipes) per day.
You will be able to respond or reach pout (only if you're a woman) to your matches within 24 hours.
An Important Must-Read Note Before You Choose
We do think the trendy women-empowerment setup of Bumble is neat. However, when you dramatically change the way a dating app works, there are some unintended consequences to be aware of.
Here are a few reasons Bumble might not be the right fit for you:
If you're a male who wants to be able to initiate message girls you're attracted to, Bumble won't be the right fit.
If you're a female who doesn't want to always have to be the one making the first move, Bumble could be exhausting.
If you're someone who wants some help picking out matches (and the process not just be left up to you), you won't like Bumble.
If any of those points resonate, we do have an alternative option for you that is super exciting. eHarmony, unlike Bumble, follows a much more traditional matchmaking process that has already helped millions of people find love. And what's neat is that both men and women can make the first move if they want and the matchmaking is driven by an incredible patent-pending algorithm.
If you're not dead set on trying out the Bumble free trial, take a look at eHarmony (for free) through the link below!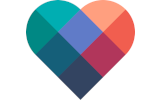 How Do I Get a Bumble Free Trial?
You'll be happy to know that you don't have to clear your afternoon to figure out how to take advantage of the Bumble free trial. It might seem too good to be true, but all you have to do is click the link we've provided below.
After just a few minutes of setting up your profile, you'll be a busy bee scrolling through your matches with no payment required. Remember, you still are going to have to pull out your credit card or Apple/Google pay if you do want access to the premium features.
What You Don't Get with the Trial Account
As mentioned, there are several feature you're not going to get access to. Most of these are ones that give you an advantage or a leg up on other singles (the competition, so to speak). To get these, you're not going to need to upgrade to a paid Bumble account.
Unlimited likes (not limited to 25 per day)
The ability to see who swiped on your profile
Extended time to respond to matches
SuperSwipes
Spotlights
Rematches
Travel mode
If you're ready to claim your Bumble free trial account, keep reading for the detailed steps.
How Much Does the Bumble Free Trial Cost?
It might seem odd to address costs associated with a Bumble free trial. But how often have you come across misleading free opportunities?
We love it when we get to share good news like we're about to do right now.
The Bumble free trial is absolutely free. You can grab your smartphone, and your account will link to your Google Play or iTunes account. However, you're not charged anything unless you decide to upgrade to a Bumble Boost or Bumble Premium plan or purchase some Spotlights – it's entirely up to you.
Breaking Down the Features You Get With the Free Trial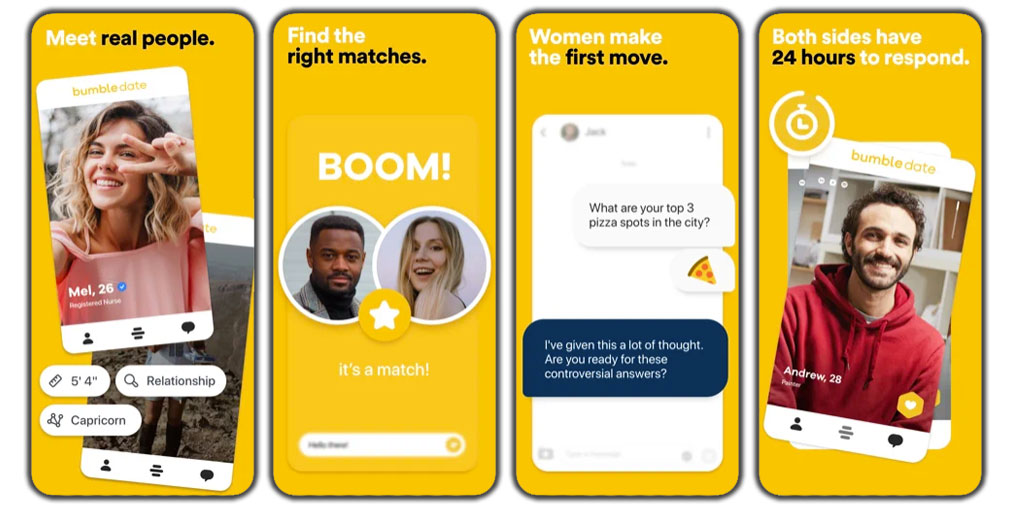 We've listed off what you get already, but let's talk a little bit more about what you can expect if you decide to take advantage of the Bumble free trial.
First, you're going to get the ability to set up your profile, upload photos, and start trying to create matches. This is a nice way to get your feet wet and start to see if you're going to be a buzzing Bumble fan or a stinging hater (sorry for the bee puns, we can't help ourselves).
In addition to this, the Bumble free trial includes three other primary benefits:
Swipes (similar to Tinder) and messaging
Three Bumble services in one
In-app phone calls and video chats
Swiping and Messaging
Bumble's premise is that women take the lead by acting first, and that's not limited to paid memberships. Females and males with free trial access can swipe right and express interest to try and create mutual matches
Who can respond if they find a mutual match? Everyone can respond to matches, but the clock is always ticking as they come and go quickly. Besides putting women in the driver's seats, Bumble encourages users to make quick decisions, so potential matches disappear after 24 hours. If you upgrade to premium, you can earn more time to respond.
Three Free Bumble Services
It doesn't matter if you're on a Bumble free trial or not; you have the same access to a trio of Bumble services – Date, BFF, and Bizz.
Bumble Date is undoubtedly its primary focus. However, you don't have to be searching for a romantic partner to reap the app's benefit. Bumble BFF is a friend matchmaker. Whether you're new to a city or just looking to expand your social circle, you can connect with potential new friends with similar interests.
Business relationships are covered by Bumble Bizz. It's a new way to do some career networking, find a mentor, or be one, as you'll connect with other professionals within the same Bumble app.
In-app Phone Calls and Video Chats
Some of the coolest features of Bumble free trials are the communication options.
When you match with someone, you'll see phone and video icons appear at the top of the text messaging screen. Instead of typing a novel back and forth, you can decide to move your conversation voice-to-voice or face-to-face right from the Bumble app.
While in-app phone or video chat calls are more convenient, they're also safer to use. You don't have to share your personal information, like your phone number, until you feel comfortable.
What You Don't Get – Bumble Premium Features
You might have noticed that there were quite a few things on the "what you don't get" in a free Bumble trial list. But if you look closely, you'll see that nothing on the excluded list affects your ability to connect and communicate with potential matches.
The Bumble free trial is an active membership with access to other app users. What it doesn't include are tools to set yourself apart from other candidates. That's why you might be interested in paid upgrades, even if they're not essential.
Bumble Boosts, Spotlights, and Premium features
Bumble offers Premium and Bumble Boosted upgrades and packs of "Spotlights."
If you opt to take advantage of the add-ons, you'll end up with unlimited swipes, SuperSwipes (for when you really, really are attracted to someone!), and a Spotlight opportunity. The Spotlight puts you under it for 30 minutes, so your profile is one of the first things that potential matches see.
Response Times
Unless you upgrade your Bumble free trial, you're limited to 24 hours to act on potential matches, or they disappear. Bumble Boosts and Premium memberships also allow you to rematch, backtrack, and meet people on the road in travel mode.
Get a Bumble Free Trial Now
Is the Bumble free trial too good to be true? It almost seems like that, doesn't it? But it is possible to meet that special someone (or more than one!) without spending any money on Bumble.
Even if you decide to shine the Spotlight on you or take advantage of premium membership benefits, you'll find that Bumble is one of the more affordable dating apps. But you don't have to make any upgrade decisions yet. All you have to do to get the ball rolling is set up your free Bumble trial using the handy link we've provided.