Grab your computer or Android device because we've got everything you need to get started on the one-of-a-kind dating app for plus-size singles, and you won't have to pay a dime.
That's because we're filling you in on everything you get with a BBWCupid free trial. We've also got the link that opens the door to other BBWCupid users.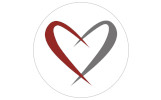 ---
What You Get with Your BBWCupid Free Trial
Full profile with photos
Compile a list of favorites
Like profiles
Send messages to premium members
Search through other profiles and photos
Get matches
Send "interest" to other singles who catch your eye
Read messages from premium members
See who's interested in you
Use of the website or Android app
What You Don't Get
VIP profile status
Live chat through instant messenger
The option to hide your profile
Double the profile space
Translation services
Advanced matching features
Profile notes
Access to other free trial members
How Do I Get a BBWCupid Free Trial?
In the dating world, things aren't always straightforward. Even when we review dating apps, we find that it's like solving a mystery figuring out how much memberships cost, if there's a commitment, and are they worth your time or not.
Fortunately, the one thing that we can quickly and definitively share with you is that there is a BBWCupid free trial. And, even better, we've got a link to it below. You won't have to drag out your magnifying glass or play amateur sleuth – mystery solved.
---
How Much Does the BBWCupid Free Trial Cost?
Ah, we've all become so cynical, haven't we? It's not enough to say that there's a BBWCupid free trial because human nature now says that you can't get anything for free. We'd venture a wager that as you started reading this post, you probably thought to yourself, "what's the catch?"
No payment information required
Actually, there is a bit of a catch, but it has nothing to do with money.
You don't have to enter payment information or risk an unexpected auto-renewal with the BBWCupid free trial plan. That won't happen, as you'd have to authorize an upgrade and then input your preferred financial method.
However, when you take advantage of complimentary access to BBWCupid, you're missing out on a few features accessible to paid members. We'll compare them in the next section, so you can see if it's worth paying for a Gold or Platinum plan or taking the free ride to see what BBWCupid has to offer.
All That You Get with the BBWCupid Free Trial
We mentioned that a few things are missing from the dating service when you register with a BBWCupid free trial. It's surprising how much you get, though. If you reviewed the list at the top of the page, you know that it's long and covers the basics of meeting that special someone.
The most significant benefit of the BBWCupid free trial is the opportunity to like, show interest, and communicate with other members. After all, the goal is to connect with someone (or many "someones," maybe?). So, you've got plenty of potential matches – even if you don't opt for a plan upgrade.
Open Communication
There are different things you can do to demonstrate your interest.
Search through profiles
Like a profile
Use the interest button to introduce yourself
Oh, and if you think you're limited in how much you can reach out, how do 500 daily messages sound?
If you're sending the maximum allotment each day, then BBWCupid has become an obsession. But one thing's for sure. It doesn't matter if you're using the free or paid service; you can go crazy reaching out to other BBWCupid users – 500 is a lot!
You can also see who's interested in you. That's a big deal as well. Some dating apps hold back a bit when it comes to the introduction process unless you opt for an upgrade. While there are benefits to premium plans, you can still meet other singles through the BBWCupid free trial.
Show Off What Makes You Special
When you use the BBWCupid free trial link, you're prompted to set up a profile, and you won't feel slighted. Yes, premium members have twice the space for photos and information. But you'll still have plenty of room to put your best face forward with pictures and personal information.
What You Don't Get
You've got the basics in front of you with a complimentary registration. However, there's undoubtedly an advantage to the Gold or Platinum upgrades.
Access to Other BBWCupid Free Trial Members
The most significant benefit to premium access is a wide-open field.
Free trial users can reach out to Gold or Platinum-level singles, but not to each other. A standard member can't message someone who also has free access but can communicate with anyone who's gone premium.
Other VIP Advantages
Another benefit to the upgraded plans is the option to hide your profile when you want. You also get better positioning in the match feeds with a VIP designation.
Platinum members can also keep track of their dating quest much easier than standard users through advanced matching features and profile notes. And, if you meet someone who speaks a different language, translation is a Platinum benefit.
A Free Trial Tip
One of the most significant differences in going free or upgrading your dating profile is the ability to communicate with everyone (premium) or just premium members (free trial).
But, what about trying things out for free, and if another free user catches your eye, you can switch from standard access to premium with a few clicks of a button.
So, there's nothing to lose and quite a bit to gain!
Get a BBWCupid Free Trial Now
We've reviewed most of today's top dating sites and are familiar with all kinds of free memberships and premium upgrade features. Sometimes complimentary access is just a peek into what's happening but provides no real benefit.
That's not the case with the BBWCupid free trial. If you've read through our entire overview, you can see that it's 100% possible to meet your ideal match without spending any money with BBWCupid.
So, why not give it a shot? You can upgrade your membership or cancel at any time.
A free trial that really is free!