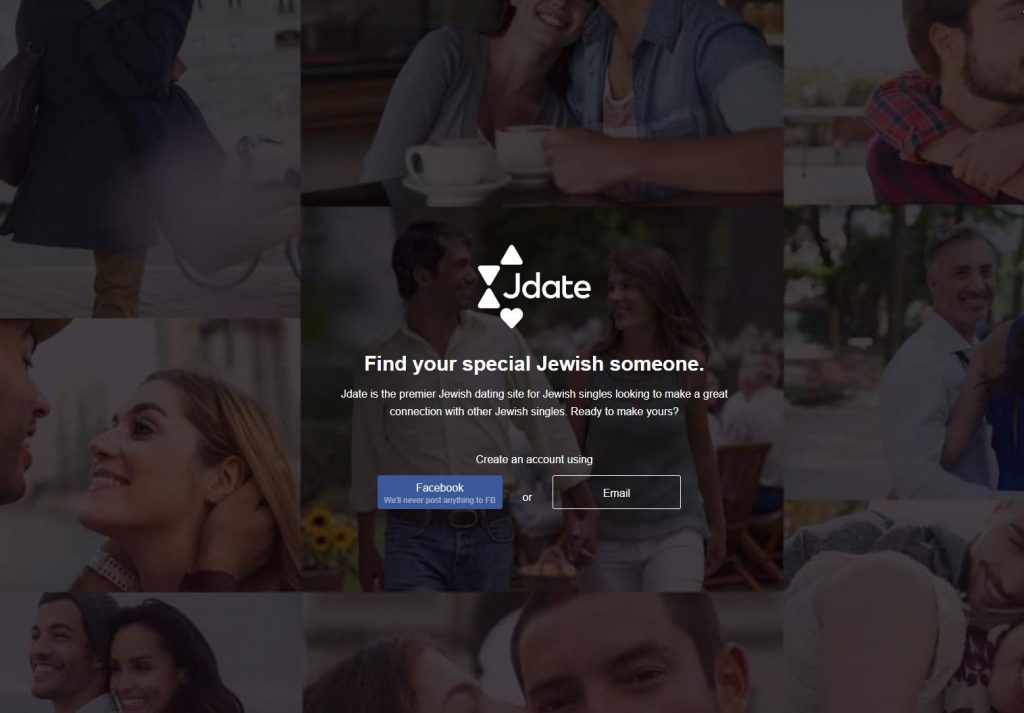 What is the History of Jdate?
Jdate started out as a joking conversation between two men in a Los Angeles, California restaurant about how there was such a lack of online dating services; especially those catering specifically to the Jewish community from which they were both a part of. Today, Jdate is the leading online dating site for Jewish singles. It went from a joke, to a major success, and is now celebrating over 20 years of helping singles from the Jewish community all over the world find love.
Launched back in 1997 from a West Los Angeles apartment, Jdate was the first online dating site created by what is now known as Spark Networks SE. Spark Networks SE is headquartered in Berlin, Germany and services the United States, Canada, United Kingdom, Australia, and other international countries. In total, Spark Networks SE operates in 29 countries around the world. Although the headquarters of Jdate is in Berlin, Germany, there is a U.S. based customer care team available seven days a week to assist its customers.
In a time when the internet was just becoming popular and cell phones were basically non-existent, one of the original co-founders of Jdate, Joe Shapira, was told by his friend about this service he signed up for. The friend went on to tell Shapira that the service cost three thousand dollars a year, and they would help you to find dates. Curious about this process, Shapira made an appointment to go check it out. He arrived at an office where he was sat down and asked to look through a binder filled with pages and pages of women's photos and profiles. If he liked someone he could leave a message with the office, and they would relay it to the woman.
Although Shapira did not sign up for a membership that day, he was greatly influenced by the experience to take the concept to greater places… to the internet. Jdate has now been the catalyst for hundreds of thousands of relationships from friendships to marriages. Jdate states on their website their mission is to "strengthen the Jewish community and ensure Jewish traditions are sustained for generations to come." For over 20 years, Jdate has been keeping that promise.
Who Were the Founders of Jdate?
It is always interesting when you find out about childhood best friends creating something meaningful together, and that is the story of Jdate founders, Joe Shapira and Alon Carmel. These childhood friends grew up together and created Jdate from nothing, and today Jdate is a global leader in online dating platforms for the Jewish single community.
Joe Shapira, born Yoav Shapira, is one of the co-founders of Jdate. Shapira was born and raised in Giv'atayim a city in Israel just east of Tel Aviv-Yafo. Growing up, Shapira, focused on learning about electrical engineering due to his father, uncles, and grandfather all working in electricity at the Israel Electric Company. Shapira graduated from high school and then went on to join the Israeli Air Force. After serving for three years, in 1973, Joe Shapira was honorably discharged during the Yom Kippur War.
In 1979, Shapira immigrated to the United States with his first wife. He went on to graduate from Princeton University. Joe Shapira along with his childhood friend, Alon Carmel, created Jdate from a Los Angeles apartment. Shapira served as the CEO of The Spark Network, the parent company to Jdate, until he stepped down in 2006. Joe Shapira was named one of the most influential Jews in America by The Forward, a New York City monthly magazine publication.
Joe Shapira has been an activist for pro-Israel campaigns through the American Israel Public Affairs Committee. In 2005, Shapira was named the outstanding member of the year by ORT America, a global non-profit Jewish organization which promotes teaching and training. Shapira was also invited to participate as a delegate in Israel's 60th birthday celebration hosted by former President George W. Bush.
Alon Carmel, a lifelong friend of Shapira, was another co-founder of Jdate. At the time the idea was presented to him, Carmel had just taken a huge financial loss in the real estate market in California, so he didn't have much to lose at the time. Today, Carmel is the largest private shareholder of Jdate stock, even though he doesn't play an active role in the company or its operations. In 1979, Alon Carmel graduated from Technion University in Haifa, Israel with a Bachelor of Science in civil engineering. Carmel stepped down from the Sparks Networks board in 2006 to pursue other philanthropic and entrepreneurial efforts.
What Type of Singles Does Jdate Cater to?
Many online daters believe Jdate only caters to the single Jewish community, however this could not be farther from the truth. You do not have to be Jewish to sign up for an online dating profile with Jdate. Non-Jewish Jdate members can designate their openness to Judaism by selecting "willing to convert," "not sure if willing to convert," and "not willing to convert" during the signup process.
Jdate has a great number of members utilizing the online dating service. In the U.S. alone, Jdate has 240,000 members, 180,000 of which are active weekly. A survey showed most active users on Jdate's site are females between the ages 35 to 49. Overall, Jdate users are 57 percent female and 43 percent male.
Jewish tradition states that anyone who aids in Jewish matches which lead to marriage will be blessed with shares of a new world in their afterlife. Co-founders of Jdate, Joe Shapira and Alon Carmel, have helped thousands of single people find love and marriage through online dating, so if the tradition holds true, they stand to reap a lot of shares in their next adventure. At least in this life they know they have done something amazing to help so many wonderful people find and keep love.
What is Jdate's Industry Reputation?
In 2011, a study was conducted by an independent research company called ResearchNow to survey nearly 1,000 married Jewish couples who were able to find love through online dating. Of these 1,000 married Jewish couples, the survey concluded Jdate was responsible for 52 percent of those marriages whom had their start through online dating. This makes Jdate the leading source of online dating marriages, more than any other online dating sites combined.
Did you know that even the President of Match.com used Jdate to find love? Everyone knows Jdate is where it is at when it comes to a high-quality online dating experience and great matches. Not only is Jdate a leader in facilitating more Jewish marriages than any other online dating site combined, but Jdate also attracts the industry's top leaders to its amazing online dating service as well. This speaks volumes about Jdate as a company, their success, and industry reputation.
Things You Need to Know About Jdate
Below you will find a few more resources about Jdate we have put together for you. If you are interested in getting to know more about the Jdate online dating site and how it works, the cost to sign up, and the overall rating of their online dating service then check out the links below.
---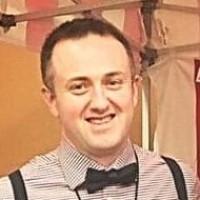 Written By: Jason Lee
Jason Lee is a data analyst with a passion for studying online dating, relationships, personal growth, healthcare, and finance. In 2008, Jason earned a Bachelors of Science from the University of Florida, where he studied business and finance and taught interpersonal communication.
His work has been featured in the likes of The USA Today, MSN, NBC, FOX, The Motley Fool, Net Health, and The Simple Dollar. As a business owner, relationship strategist, dating coach, and officer in the U.S. military, Jason enjoys sharing his unique knowledge base with the rest of the world.