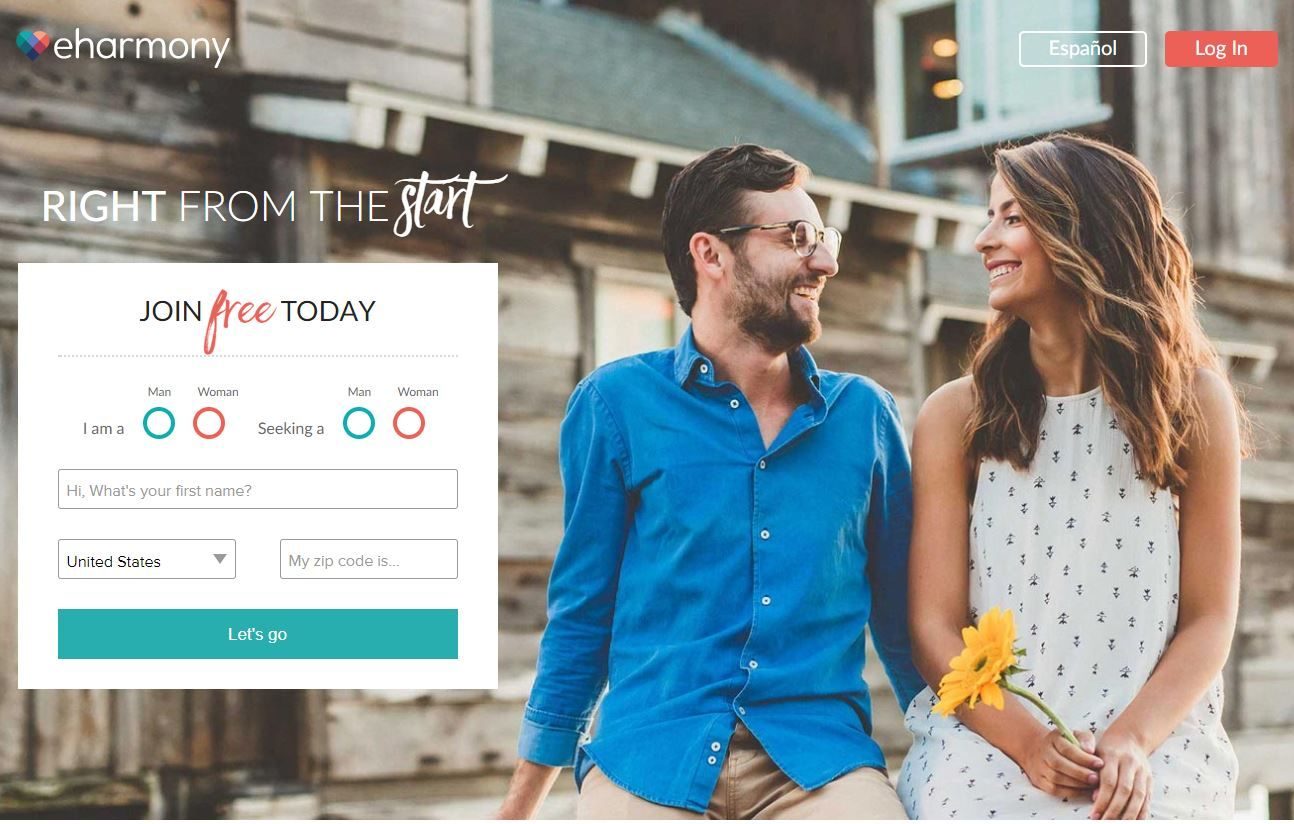 History of eHarmony
Founded on August 22nd, 2000, in Pasadena, California, eHarmony is one of the most recognizable online dating sites in the U.S. Before eHarmony became the online dating sensation it is today, it had its first beginnings in 1995 as a dating seminar company called Neil Clark Warren & Associates. Created by its founders Dr. Neil Clark Warren and his son-in-law, Greg Forgatch, the dating seminar company gained much success and by the year 2000. With the help of some private and non-private investors, the dating seminar launched into what is now the online dating platform known simply as eHarmony.
eHarmony has its headquarters located in Los Angeles, California, a popular headquarter location for many online dating providers. In 2000, eHarmony was started with a $3 million investment and was the first of its kind in the realm of online dating, utilizing the first ever algorithm style model of online match making. From 2009 – 2012, eHarmony reached great successes. In 2009, the company had a total revenue of $1 billion, and by 2012, they had captured 14 percent of the U.S. online dating market.
Their great success was followed by a financial and subscriber base lull, so from 2012 – 2016 Dr. Neil Clark Warren came out of his retirement and took over as the company's Chief Executive Officer. To help make the company more profitable, Warren designated a new board, and elected a new advertising firm to launch all new branding and a full advertising campaign. eHarmony had their sights set on re-invigorating the brand name with the American people. The advertising campaign featuring founder, Dr. Neil Clark Warren, made him one of the most recognized matchmakers in the U.S. This personal touch campaign worked well with the American people.
In 2017, eHarmony is noted to have 750,000 paid subscribers and 10 million active users total. In 2009 the online dating site had 33 million users total, so their subscriber base is still down from their peak in 2009. This is largely due to the emergence of other online dating platforms trying to get a piece of the $3 billion dollar a year revenue generating pie; a pie which will only continue to grow.
Founders of eHarmony
When founders, Dr. Neil Clark Warren and his son-in-law, Greg Forgatch, started eHarmony did they ever think the site would become as popular as it is today? Maybe. eHarmony claims that every 2.65 minutes there is a marriage between two eHarmony users, a very impressive statistic indeed.
Warren remained actively involved in the company until 2016 when he stepped down as CEO at the age of 82 years old. Warren played a very active role in eHarmony's success, development, and rebranding. His son-in-law, Greg Forgatch, retired as CEO and co-founder of eHarmony back in 2006. Forgatch remained serving on the board for eHarmony until 2011.
Dr. Neil Clark Warren has quite the impressive list of accomplishments that most people only wish they could attain in their lifetime. Warren has made thousands of appears between television and radios shows such as The Oprah Winfrey Show, Fox News, CNN, ABC, CBS and the 700 Club to name a few. Dr. Warren has written 10 books, including "Finding the Love of Your Life," a national best-seller, selling over 1 million copies. He is also the face of the eHarmony advertising campaign.
In addition to his experience, the co-founder of eHarmony, Dr. Neil Clark Warren, is a highly educated man. He holds several degrees from well-known and highly regarded universities. In 1956, Warren graduated from Pepperdine University in Malibu, California with his undergraduate degree. In 1959, Warren graduated from Princeton's Theological Seminary in Princeton, New Jersey, with a Master of Divinity degree. In 1967, Warren graduated from The University of Chicago in Chicago, Illinois, with his PhD in Clinical Psychology.
After completing his extensive schooling, Dr. Neil Clark Warren, worked for the next 35 years in clinical psychology. His therapy was focused on marriage compatibility issues which is how he become such an expert in the field of relationships and match making. Dr. Warren developed the "Dimensions of Compatibility" which he claims are what define a successful relationship.
There are 29 characteristics that make up these dimensions of compatibility, and 4 categories in which they are classified. The four categories include: character and constitution, personality, emotional makeup and skills, family and values. These 29 characteristics of a successful relationship are the core in which eHarmony was developed and has operated on all these years. The algorithms are designed to filter users based upon these characteristic traits.
What Type of Singles Does eHarmony Cater to?
If you are looking for a serious, long-term relationship then eHarmony caters to you. If you are a heterosexual looking for love, then eHarmony caters to you. If you are seeking a same-sex relationship, then eHarmony's sister site, Compatible Partners, is there for you too. If you meet the minimum application age of 21 years old, then you are eligible to apply for an online dating profile with eHarmony.
The company believes that "opposites attract, then attack," so they have all perspective members complete a questionnaire which now contains 150 questions verses the original 400 plus questions they started with. In 2016, eHarmony announced users would no longer be required to complete the lengthy questionnaire to utilize eHarmony's services. For users who are familiar with other online dating platforms where all you need is a picture to sign up, this was great news. However, to get the full effect of using eHarmony it is highly recommended to complete the questionnaire.
The questionnaire is designed to determine your character traits and then match you to someone with similar beliefs, values, and interests. eHarmony tries to match you based upon your commonality with another person as they believe this is the glue and foundation of healthy, lasting relationships. In 2017, eHarmony released a new feature called "The Two of You Together." This feature allows online daters to see who scored at the highest compatibility levels with them, and the reason why they scored so highly.
eHarmony's Industry Reputation
There has been a lot of criticism over eHarmony's processes and claims over the years, but none of which can take away from the fact eHarmony offers one of the best online dating platforms in the world.
In 2012 and 2018, the Scientific community stated that since eHarmony would not make their algorithms available to the scientific community for review, their algorithms could not be verified as being scientifically based. Obviously, if eHarmony made their algorithms public knowledge other companies could swoop in and try to steal their business model. These algorithms are the intellectual property of eHarmony and they do not need to be released to anyone.
In 2014, eHarmony was attacked by the Better Business Bureau's National Advertising Division concerning eHarmony's success rate claims made in their commercials. One such claim is that every 2.65 minutes a couple who met on eHarmony gets married.
Other criticism has been over eHarmony's long-standing lengthy questionnaire that has been a part of their process since the inception back in 2000. However, in 2016 the company announce it was making the questionnaire optional for all new members moving forward.
No matter the criticism eHarmony has faced, they have always placed their focus on what matters most, the quality of the match making of their online dating website. Other professionals in the industry have stated that because of eHarmony's higher rate of membership, and lengthy questionnaire, they are able to deter away users who are only interested in casual dating. This means that people looking for serious long-term relationships are more attracted to eHarmony's services. eHarmony offer an exceptional product… love, and who doesn't want that?
Things You Need to Know About eHarmony
Below you will find a few more resources about eHarmony we have put together for you. If you are interested in getting to know more about eHarmony's site and how it works, the cost to sign up, and the overall rating of their online dating service then check out the links below.
---
---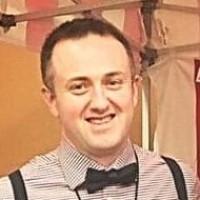 Written By: Jason Lee
Jason Lee is a data analyst with a passion for studying online dating, relationships, personal growth, healthcare, and finance. In 2008, Jason earned a Bachelors of Science from the University of Florida, where he studied business and finance and taught interpersonal communication.
His work has been featured in the likes of The USA Today, MSN, NBC, FOX, The Motley Fool, Net Health, and The Simple Dollar. As a business owner, relationship strategist, dating coach, and officer in the U.S. military, Jason enjoys sharing his unique knowledge base with the rest of the world.