The hear of what we do at Healthy Framework is leverage data to identify trends and meaningful conclusions within the online dating industry. Often, this involves looking at things like user data, location-based data, industry data, or company-based data.
Below, you'll find our current collection of online dating data. Data may be presented in raw format or it may be compiled into a data study to help extrapolate meaningful conclusions.
Who is this data designed for?
This data is designed for reporters, new agencies, online dating users, industry researchers, and anyone who has a genuine interest in learning more about the world of online dating.
Who is allowed to use or reference this data?
We authorize anyone to use this data, as long as proper attribution (by name and link) is used. Use of this data without proper attribution is not authorized and will be handled by our legal team accordingly. Additionally, use of the data in any malicious or ill-intended way that does not bring value to the community or promoted education within the online dating community is not authorized.
Our Current Online Dating Data Resources
Online Dating Burnout and Emotional Fatigue Data
A data study of 1,000 single adults (18-54) living in the United States who have used a dating app within the last 12 months to see if there is a correlation between using dating apps and emotional fatigue and burnout. Additionally, the study looks at users taking breaks from online dating, seeking professional help as a result of online dating, and coping mechanisms used for online dating stress. All dated is available overall, by age, or by gender.
Online Romance Scam Data by State
A collection of data on the popularity and severity of online romance scams in the United States. The study not only provides the raw data from the FBI and the FTC, but also compiles the data into an algorithm to determine which states are the safest and least safe for online dating scams. Additionally, you'll be able to see the likelihood of falling victim to one of these scams by state, the susceptibility by age group, and some basic data on the most common romance scams.
Online Dating App Usage Statistics
This resource looks at some of the changing online dating app usage trends amongst users in the United States over the past few years. Specifically, the study looks at the frequency of use, the number of apps being used simultaneously, the devices used to access their accounts, and the time of day when people are checking their accounts. One interesting angle the data also looks at is how often people check their online dating accounts while at work.
Lying on a Dating Profile Data
If you've ever suspected that everything you read on someone's online dating profile might not be the whole truth and nothing but the truth, you might be right. Recently, we asked 1,000 adults in the US who had recently used an online dating app whether they had ever lied on their dating profile. Additionally, we asked what in particular they had lied about from a list of 12 of the most common things we hear people might be lying about like age, weight, income, job title, etc.
Best Cities for Singles in the US

This data study conducted by our team looks at the 90 most populous cities in the United States across 36 different data points to determine which of these cities are the best and which are the worst for singles. Additionally, you can find supporting data on things like cities with the most single men or women, cities with the most dating amenities, and even pricing on different aspects of dating
U.S. Marriage and Divorce Trend Data Study
This data set specifically looks at marriage and divorce trends within the United States nationally, as well as broken down by individual state. Examples of trends analyzed include whether or not divorce rates are increasing or decreasing, if the number of people getting married is going up or down (nationally and by state), and which states are the strongest for marriage.
Online Dating By the Numbers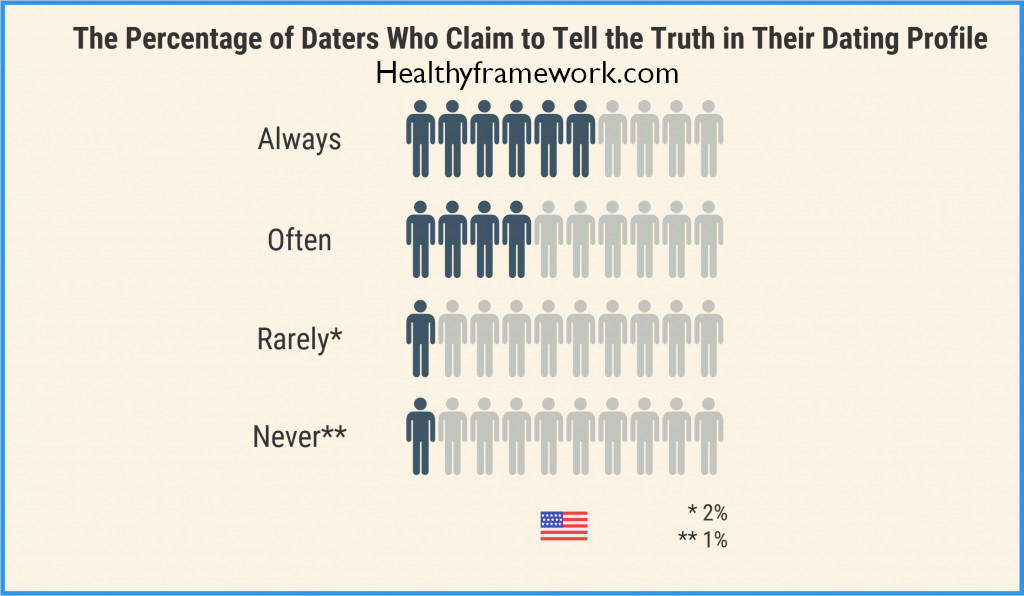 This data set is a collection of several different general topics about online dating usage. Additionally, each data point is nicely visualized in a graph or table to help users better grasp the weight of each trend.
---