A name like WooPlus is attention-getting, isn't it? After all, you found your way here to the WooPlus cost page, so something caught your eye.
WooPlus is a specialty dating app for plus-size singles. Beyond the basic concept, though, it's an appealing service as the community of users connects in a supportive and positive environment. If you're interested in giving this plus-size dating app a try but you're curious what it's going to cost you, you've come to the right place. We'll break down WooPlus pricing, membership options, and everything else you need to know to get signed up now.
WooPlus Membership Cost
| Membership Type | Length | Monthly Breakdown | Total Cost |
| --- | --- | --- | --- |
| VIP | 1 month | $18.99 | $18.99 |
| VIP | 6 months | $9.83 | $58.99 |
| VIP | 12 months | $8.25 | $98.99 |
---
Key Takeaways of the WooPlus Cost
One standard and one VIP level of access
Three ways to pay for the premium plan
Save more than 50% with six months or a year compared to the month-to-month WooPlus cost
VIP plans are all-inclusive – nothing more to buy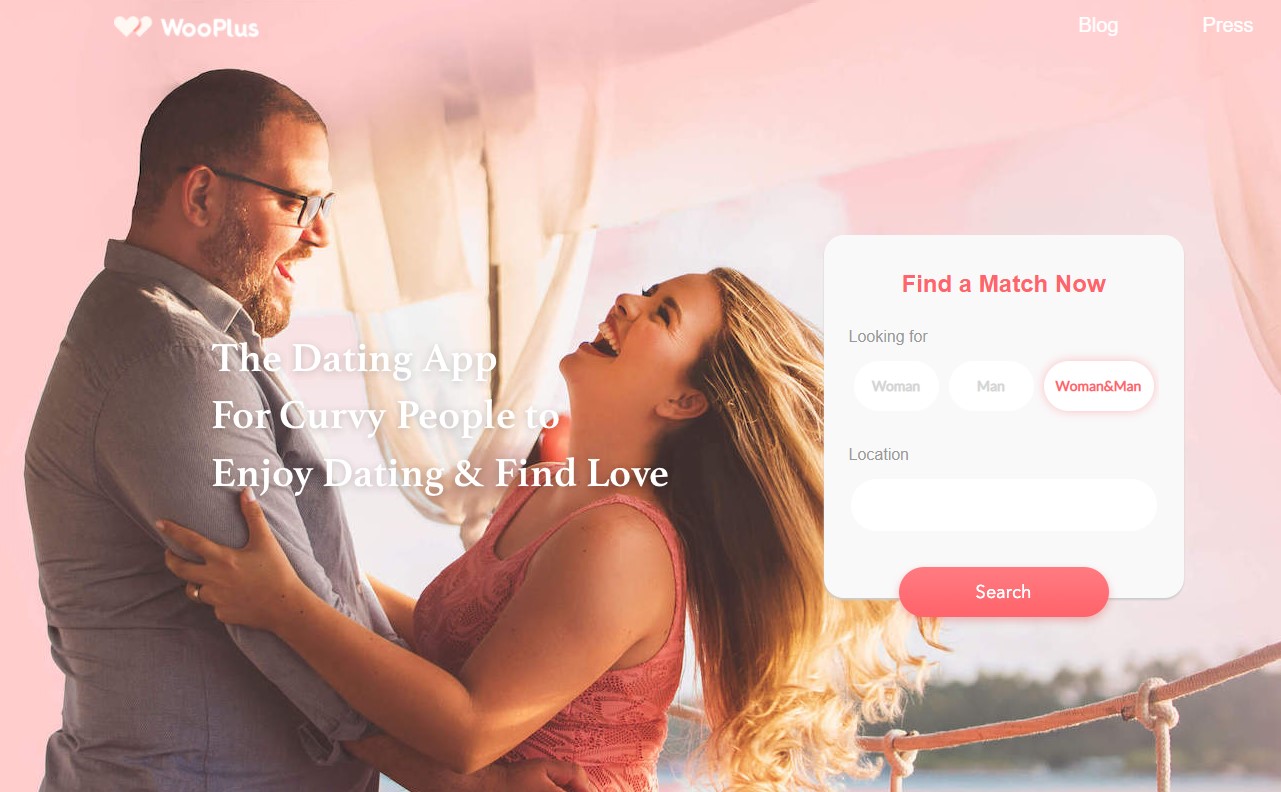 Is WooPlus Relatively Expensive?
As you can see from the above pricing table, WooPlus keeps its VIP access in an affordable $10 a month range, as long as you're willing to pay for at least six months at a time. You'll find that it's comparable to many other dating apps, even similar niche services.
But what stands out to us with this particular dating site is the relatively low price for just a month of VIP membership. If you've done some shopping and comparisons, you might have noticed that most dating apps come out swinging with a much higher month-to-month plan. That's to prompt you to make a bigger commitment.
So, while the WooPlus cost for annual VIP access is close to other similar apps, paying for just one month to test the waters is less.
WooPlus Premium Membership Plans
Singles in the WooPlus community either participate as standard or VIP members. There aren't multiple levels of premium upgrade possibilities.
In a world where we have so many choices to make already, you might find the streamlined approach refreshing. The only two decisions you have are whether or not to upgrade to VIP status and how many months you want to prepay.
VIP Membership Benefits
Establish a profile
Upload photos
"Say hi" to someone who catches your eye
Send an official "like" if you want to take a more definitive stance
Chat with mutual matches
Unlimited messages
Check to see if your messages have been read
Access to the "into you" area to see who likes you
Receive twice as many daily potential matches
Search by location and other criteria
Rewind your searches
Restart expired matches
Opportunity to select from the most active and searched users
If you've used other dating apps, then many of these benefits are familiar. But if you're a newbie, it might be challenging to figure out if you want to go the VIP route with WooPlus.
Speed and accuracy
You can consider the WooPlus cost for premium access as a way to propel your search forward at a faster rate. Free trial users will receive potential matches and can chat with mutual "likes." However, VIP members have a more expansive dating pool and opportunities to take advantage of better search tools.
Some of the best benefits of upgrading your profile include searching by location and other detailed criteria that are most important to you, and the option to change your mind. You can restart expired matches or rewind to look through previous suggestions.
Like or Pass?
We've got an entire review of WooPlus that dives deeper into the app and services. But pretty much everyone is familiar with the Tinder concept of swiping right or left. WooPlus is similar, as you'll review recommendations and "Like" or "Pass." So, with the VIP plan, you can go back and revisit singles you might have passed on by mistake.
A WooPlus VIP plan also lets you keep track of who you messaged and if they've read it or not. There's no wondering if the other person is ignoring you (or just busy).
WooPlus Payment Options
Visa
Mastercard
American Express
Discover
Diners Club
PayPal
Google Play Store card
Apple Card
Apple Gift card
Some dating services are both a website and app. But WooPlus sticks to mobile access, with an app you can find in the Google Play or Apple Store. So, the WooPlus cost of VIP upgrading is handled right through those retailers.
Mobile dating app benefits
That's beneficial for you because you have a wide range of payment options based on whether you have an Apple or Android device. Plus, if you already have an account established, you don't need to set up new payment methods when you join WooPlus.
Don't be deterred by the mobile-only service. There's a reason for it. WooPlus is a location-based dating app. If you allow it to access your GPS, you'll receive updated recommendations in your area.
Do WooPlus Memberships Auto-Renew?
Whenever we make an online purchase these days, we always have to read the fine print. Even some Amazon purchases can convert from one-time to subscription if we don't check the correct box.
So, if you're wondering whether WooPlus memberships auto-renew, the answer is yes, and no.
Turn auto-renew off (and on)
When you confirm your VIP upgrade purchase, your account moves into auto-renew status. However, you have the option to turn it off at any time.
If you're intent on upgrading for just one month and you don't want to worry about future charges, go ahead and approve the WooPlus cost of one-month premium access. Then, go into your account and turn off the automatic renewal feature. You might enjoy the next 30 days so much that you change your mind again and flip the switch back to on.
Does WooPlus Offer Free Trial Accounts?
We don't have a big reveal here, as we've already mentioned the WooPlus free trial account. But it bears repeating, especially if zero is your target budget. Yes, there is complimentary access to WooPlus available.
You'll find that most of today's dating apps let you explore and test out some of the features for free. But some take "test" seriously and hold back quite a bit. So, you might find someone attractive or intriguing but can't reach out to let them know.
That's not the case with WooPlus. This niche dating site opens the door to love for all users, free trial or VIP. Of course, free trial members have some restrictions. However, it's still possible to meet that special someone on WooPlus without spending a dime, and we've got more information on how you can do just that with a free trial registration.