UkraineCupid, also called Ukraine Date, is one of the most popular Ukrainian dating sites in the world. Whether you are from Ukraine or from a small town in the Southern US, you can find an amazing partner on this platform.
In our full review of UkraineCupid, we discuss the site's features, customer service, and much more to help you determine whether the site is right for you. But, features are not the only important factor when choosing a dating site. Cost is also incredibly important.
Today, we are looking at the cost of a UkraineCupid membership. How much is each tier? What do you get for your money? Is payment discreet? We answer it all.
If you are considering signing up for UkraineCupid, read on for everything you need to know about the cost of membership.
UkraineCupid Membership Cost
| Membership Type | Membership Length | Monthly Cost | Membership Cost |
| --- | --- | --- | --- |
| Gold | 12 Months | $11.25 | $134.99 |
| Gold | 3 Months | $22.49 | $67.48 |
| Gold | 1 Month | $34.74 | $34.74 |
| Gold | 1 Week | $69.48 | $17.37 |
| Platinum | 3 Months | $14.17 | $169.99 |
| Platinum | 12 Months | $26.66 | $79.98 |
| Platinum | 1 Month | $40.99 | $40.99 |
| Platinum | 1 Week | $82 | $20.50 |
| Diamond | 12 Months | $28.33 | $339.98 |
| Diamond | 3 Months | $53.32 | $159.97 |
| Diamond | 1 Month | $81.98 | $81.98 |
| Diamond | 1 Week | $164.00 | $41.00 |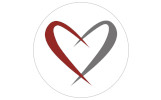 ---
Is UkraineCupid Expensive?
UkraineCupid is part of the Cupid Media Group. This is the company behind many other big dating names like InternationalCupid, OKCupid, and more. While each of their sites are uniquely crafted to cater to their niche audiences, there is one thing they have in common – fair pricing.
UkraineCupid is no exception. There are multiple membership tiers to help users match their budget, along with a free tier with restricted features.
Even on the most expensive membership tier, users can get their monthly cost down to a minuscule amount by bundling months of membership together up front.
When we compare the amenities on UkraineCupid to other sites outside the Cupid Media network, we find that UkraineCupid is priced very fairly. In fact, the platform is less expensive than many other international dating sites.
Is My Membership Charged Discreetly?
UkraineCupid may appear on your bill under a few different names. This is dependent on your location. For instance, the vast majority of users will receive their charges from UkraineCupid.com. However, some users in Australia and Great Britain may see their charges come from either "Southport AU" or "Cupid Media International GB."
Free UkraineCupid Membership vs. Paid UkraineCupid Membership
One of the first things you may notice when signing up for UkraineCupid is that there is no limit to the free trial membership. This can lead many to try and use the site from start to finish without ever paying for a membership.
Some users may find success with this method, but the difference in accessibility between membership tiers is very noticeable. Let's look at a breakdown of what you will get with a free membership vs a paid membership.
Free Membership
Basic Matching: See results based on your basic search info, gender preferences, and location.
Like: Show members that you are interested in an attempt to prompt them to message you first.
Message Paying Members: You may respond to any messages sent to you from paying members on the platform. You cannot initiate any messages on a free account.
Gold Tier Membership
Everything From the Free Tier
Message All Members: Gold membership members can send and receive messages without restrictions.
Live Chat on Instant: Free members will receive messages in their regular email. Gold members gain access to the instant messenger on UkraineCupid, where they can hold live conversations with their matches.
No Third Party Ads: One of the best perks of the Gold membership is the removal of ads on the site. This makes the experience feel much more streamlined.
Browse Anonymously: Gold members also gain access to profile hiding and anonymous browsing. This feature lets you search through profiles without others seeing your activity.
Platinum Tier Membership
Everything From the Free and Gold Tiers
Rank Higher: Platinum members are always placed at the top of search results and matchings. This means platinum members are far more likely to receive messages and likes.
Double Profile Size: Platinum members can easily show off their personality and traits with a double-wide profile. Add in all the details that make you stand out in UkraineCupid's large crowd.
Advanced Matching: Advanced Matching helps you find singles on UkraineCupid that match your personality, dating goals, and deal breakers. Many users say that the advanced matchmaking algorithm helped them find their long-term partner.
Use Message Translator: Our favorite premium feature is the auto translator. This tool lets you find love from anywhere in the world by accurately translating your messages into each other's language.
Diamond Tier Membership
Everything from Platinum membership
Priority Messaging: Diamond members' messages are prioritized over Platinum, Gold, and Free members. This means others get your messages quicker and can help you get matched.
Rank Above All Members: Diamond members are higher on the list than others, this makes it so more people will see Diamond profiles and means more people will click on them and this increases the number of matches Diamond members get.
Profile Highlighting: Diamond members' profiles are highlighted so that others know they are serious about dating. This lets others see Diamond profiles easier and can get more people to click on them.
Premium Customer Service: Diamond members can rest easy knowing that if any problems with their profile or app come up the Cupid premium customer service will get it solved as soon as possible.
Is a Premium UkraineCupid Membership Worth it?
After comparing prices, features, and advanced amenities, we truly believe that a premium UkraineCupid membership is worth the price. In the past, people would have to use an expensive matchmaker to find love from overseas. UkraineCupid remedies that by offering all the most useful features you could find for a fraction of the price of a matchmaker.
Payment Types Accepted at UkraineCupid
UkraineCupid accepts the following payment types:
Credit/Debit Card (Visa, Amex, Discover, Mastercard, and Diners Club International)
Google Pay
Paysafecard
Bank Transfer
Skrill
Can I Pay for UkraineCupid with Cash?
While many international dating sites offer mail-in cash or check payments, Ukraine Cupid does not. The site likes to keep all your payments secure. An alternative solution is to take your cash to a bank or other wiring service and make a payment through them.