If you've arrived at this page, you're one of hundreds of thousands of other singles wondering how much does The League cost?
The elusive and upscale dating site provides the general public with a small glimpse at what life is like behind The League curtains. However, its membership pricing has traditionally been a well-kept secret. Fortunately, you have us, though, and The League pricing and plenty more are about to be revealed.
| Membership Type | Membership Length | Membership Cost (Weekly) | Total Cost (Monthly) |
| --- | --- | --- | --- |
| Guest | Unlimited | Free (Requires Waitlist) | Free (Requires Waitlist) |
| Member | 1 month | $74 weekly | $299.99 monthly |
| Owner | 1 month | $99 weekly | $399.99 monthly |
| Investor | 1 month | $249 weekly | $999.99 monthly |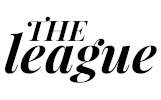 ---
Key Takeaways of The League Cost
Six months of Member-level membership are just $67 per month
Prepaying three months of Owner-level membership is $300 less than the monthly Owner plan
Free members are waitlisted for access
Member, Owner, and Investor-level subscribers receive priority profile review and advancement
All plans renew until canceled
Every member can purchase and use League tickets to override the algorithm or boost their profile
Is The League Expensive?
Whether you think the cost of The League memberships is expensive is a personal opinion. However, we can let you know that subscribing to The League is comparatively higher than most other dating apps.
The League promotes itself as a VIP-driven service for singles serious about meeting their potential significant other. You've got to figure that the waitlist and premium upgrades, like concierge assistance, come with a price.
Guest users
That doesn't mean you're out luck if the cost of The League is out of your league.
You can take advantage of a free membership as a guest user. But acceptance takes more than just filling out a form. The League puts potential free users on a waitlist, and not everyone makes it in, as there's an approval process. However, you can complete your profile and refer three few friends, and you move up on the list.
As you can already tell, The League isn't your typical dating site. So, be sure to check out The League review to learn more about the "admissions" process.
The League's Premium Membership Plans
As with anything in life, you get what you pay for, at least for the most part. The League is no different, as it charges more for premium membership access, but the commitment comes with proven results.
Perks of premium
Subscribing members are seen by 40% more potential matches. They're also two to five times more likely to find the right partner compared to guest users.
While you can take your chances and go through the waitlist process and become an active participant in The League's service, consider some of the perks for the upgraded plans. You might find the cost of The League is well worth it, as the premise is to introduce you to ideal matches. It's quality over quantity, that's for sure.
Three Premium Membership Levels:
Comparing The League Premium Memberships
| Benefits | Member | Owner | Investor |
| --- | --- | --- | --- |
| Daily Prospects | 5 | 6 | 7 |
| League Live Party Dates | 3 | 3 | 3 |
| Customize Your Bio | Yes | Yes | Yes |
| Unlimited Power Moves | No | Yes | Yes |
| Unlimited Rematches | No | Yes | Yes |
| Know if Someone Already "Liked" You | No | Yes | Yes |
| Daily Friend Requests | 5 | 6 | 7 |
| Refresh "Likes" in Real-Time | No | No | Yes |
| One-click "Match and Chat" | No | No | Yes |
| Profile Privacy | No | No | Yes |
| Concierge Support | No | No | Yes |
Features of The League's Subscriber Memberships
When you're considering joining The League, keep in mind that it's not your typical dating site. Most competitors have a free or inexpensive entry-level membership that gets you onto the app and into the dating game.
That's not the case with The League. Members are vetted and need to make the cut. So, even though the premium memberships have perks, one of the most valuable is quick acceptance. Your profile is reviewed almost immediately, whereas some free members could be waiting for months.
All League Premium Memberships provide:
Skip the waitlist
Video profiles
Entry to League Live – three dates in nine minutes
Profile boosts
Customizable bios
Video chats
League tickets
View receipts to see if your messages were read
Default openers
Create groups in your city
View League Profile stats
Subscribing League members have considerable advantages over free users, including bypassing the waitlist.
---
Buy League Tickets
In addition to the three premium membership plans, The League allows users to purchase tickets. So, if The League cost is a bit out of your price range or you want to bump up your presence even more, you can purchase blocks of tickets.
What do The League tickets get you?
Override the algorithm to expand your potential matches
Boost your profile for three-times the visibility
Power Move one of your prospects, so you're at the top of their match list
You can buy as few as five tickets in the $5 apiece range, and it'll be a one-time purchase until you decide to buy more.
The League Payment Options
iTunes
Google Play store
Credit cards
Do The League Memberships Auto-Renew?
Yes. The League Memberships auto-renew at the rate you chose until you opt to switch plans or cancel. For example, if you opted for the one-week Investor membership but then decide to go monthly, you have to make the change before you're charged at another weekly rate.
If you buy a small block of League tickets, though, it's a one-time purchase.
Does The League Offer Free Trial Accounts?
The League does offer a free trial membership, but it's slightly different than what you might be used to if you've used other dating apps.
There is a way to join The League for free and use many of the services. We've got a link and more information on The League free trial accounts to get you started. However, be prepared to fill out a profile and then wait for the nod, as there's a waitlist.
So, you could get The League cost down to zero, but patience is a virtue.