​If you're looking to see how much Seeking Arrangement costs and exactly what you would have to pay to upgrade to a premium membership, you're in the right spot. In the table below you'll find updated costs and prices associated with upgrading from the free trial. Additionally, we look at what our editors think, the methods of accepted payment, and what the membership charge looks like on your credit card statement.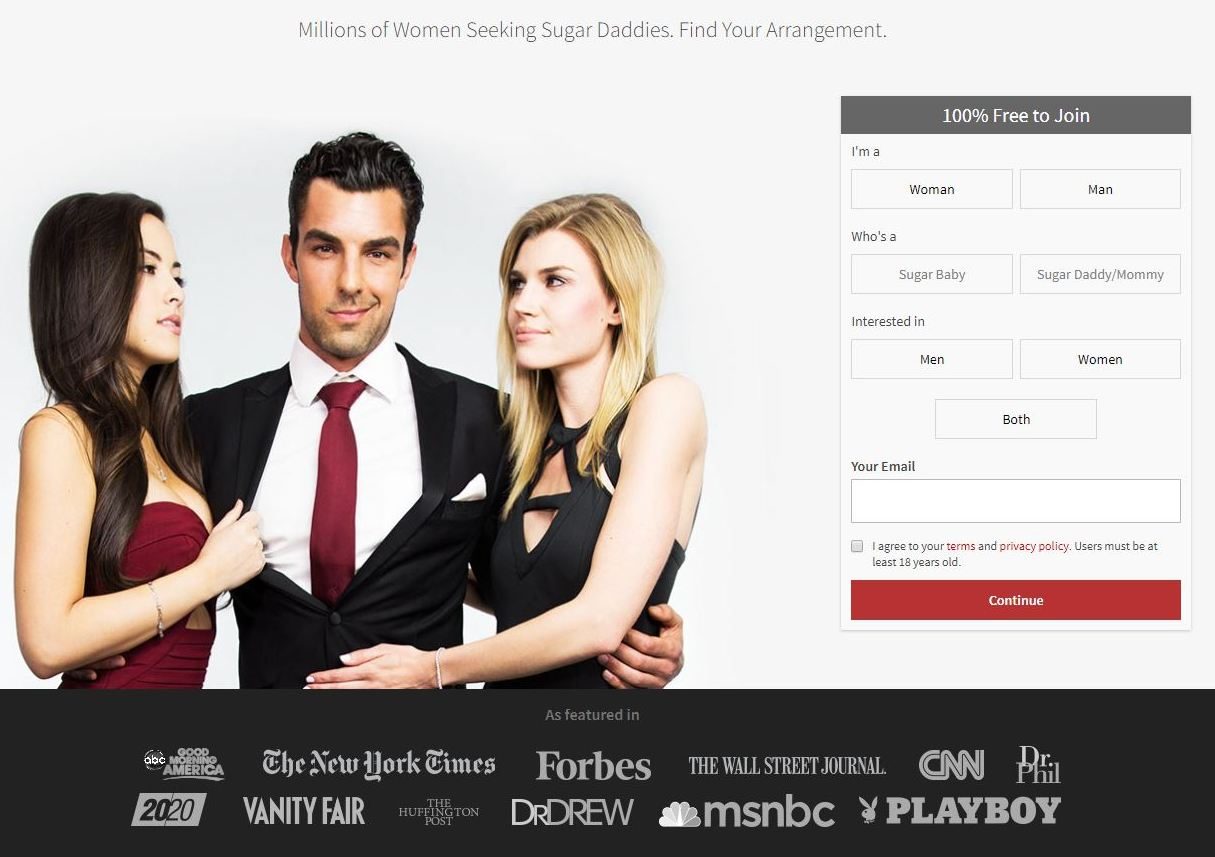 | Membership Type | Length | Cost |
| --- | --- | --- |
| Premium - Subscription | 30 days | $89.95 monthly |
| Premium - Subscription | 90 days | $79.95 monthly |
| Diamond - Subscription | 30 days | $249.95 monthly |
| Sugar Babies | Unlimited | Free |
---
The Editor's Take on the Pricing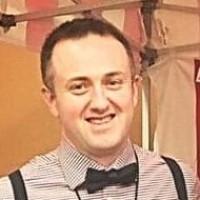 "Seeking Arrangement is definitely not the cheapest dating site out there, but in fairness, sugar dating takes money. What's great about the cost, though, is that the value you get is worth every penny. Attractive women, a well-laid out process, and the industry leader in sugar dating."
– Jason Lee, Chief Editor of Best Online Dating
"Maybe it's because I love shopping, but I love dating sites that charge enough money to get people to take it seriously. Sure, Seeking Arrangement is all about fun and great connections, but that only happens when people are serious about chatting, dating, and meeting up."
– Christina Anne, Contributing Writer
---
Seeking Arrangement Payment Options
Since you still can't stick cash into your computer, you need to have a way to pay for your membership. At Seeking, you'll be able to use any of four major credit or debit cards. Additionally, if you'd prefer to use an option that doesn't print out on a statement, you can use PayPal. Here's the full list of accepted payment options.
American Express
Discover cards
VISA
Diner's Club
PayPal
Seeking Arrangement understands that discretion can sometimes be important when it comes to joining an online dating site. For this reason, they don't list the charges as "Sugar Dating Website" or anything like that. Instead, they use some much-appreciated discretion.
Curious what is going to show up on your credit card statement? We're not ones to judge why, but we did go ahead and find out how this will appear on your credit card statement. It will show up as one of the following:
"PF*W8TECH.COM
2BUYSAFE.COM/W8TECH
AW*w8tech.com+17754504856
SA*W8TECH
W8TECH.COM*SA
W8TECH*SA"
If you want further discretion, PayPal is a convenient payment option that doesn't show up on banking statements and is much more private. It's also a great payment option if you don't like using your credit card information on the internet. Seeking Arrangement is on top of their security features, though, so this shouldn't be a concern.
---
Breaking Down Seeking Arrangement's Costs
The cost of a Seeking Arrangement membership is fairly straightforward. There are two membership types—Premium and Diamond. As is customary in the online dating industry, that memberships get less expensive the longer term you purchase.
At first glance, the pricing for this site is a bit higher than other online sites, but we have to be honest, we understand why. First, the site is a niche site that is catering to affluent and wealthy individuals as well as those that are looking for people that fit into that wealthy category. If the membership was $5 a month, how many people do you think would join that couldn't keep up the sugar lifestyle? The quality of the site would take a big dip.
But, with the higher price the result is higher quality members with more disposable income. This wouldn't be something that important for a standard dating site, but for a sugar daddy/ sugar baby site, this is a great thing.
For Sugar Daddies
If you're a sugar daddy looking to find someone special, you want to make sure you're at a site that has some high-quality women. And that starts with the quality of the men on the site. You see, if the site cost $5 and any guy on the planet could join, it would be overrun with low-quality men. This would drive the quality girls away, and make your experience no good.
Is Seeking Arrangement Free for Sugar Babies?
Yes! If you're a sugar baby looking to meet a quality sugar daddy, you're not going to have to pay to be on the site. It would be pretty silly if they charged you to be there. The whole point of sugar dating is for you to enjoy some fun and get spoiled. That's way less fun if it starts out with you having to pay. Thankfully, that's not the case.
---
Some Additional Things to Know About Paying for a Seeking Arrangement Membership
Seeking Arrangement does a great job of keeping up the quality, and we think it starts with the slightly higher membership cost. Yes, it might sound silly saying something is better because it costs a bit more, but you get what you pay for in the online dating world and in this particular specialty niche.
A few additional things you should know about the Seeking Arrangement cost structure and how their programs work.
Memberships are all set to auto-renew. This means that if you don't want to continue with the site once you're done with your membership term, you will need to un-check this option. It's put on there as a convenience for you, but we can understand if you don't want it to automatically happen.
There are no refunds. This isn't our policy, it's theirs and we just wanted you to be aware of it.
Their memberships are in 30 or 90 day increments. Keep this in mind because your renewal date is not going to be the same every month. If you purchase on February 1st with the monthly plan, your next renewal date is not going to be March 1st. It will be whatever 30 days after February 1st is.
There don't appear to be any fees with any of the deposit methods so the Seeking Arrangement cost is the same regardless of which option you use. Do be aware, though, that your credit card company might charge a fee in case the transaction is international. (It does say on their site that payments are made through a third party and international purchases must be approved. Most major credit cards should have no problem with this, though. Just a heads up for your benefit.)
Overall, we're pleased with the flexibility in payment options. You should have no problems getting your membership activated and chatting with matches in no time.
---
Upgrading to a Premium Membership
If you decide after your free trial that the Seeking Arrangment cost is worth it and you want to get involved, it only takes a few minutes to get upgraded. While the main difference between your free trial and a paid account is that you can interact with other members, there are a few other perks you will get as well. Here is what you get as a premium member of Seeking Arrangement.
Unlock all of your messages (Unlimited messaging with babies or daddies)
Hide your online status, when you joined the site and the last place that you logged in from
Get a boost to your profile for better visibility and more quality matches
Filters for your inbox to help you sort through all of your messages
Keep notes on your babies or your potential daddies
---
The Diamond Membership
A Diamond Membership from Seeking Arrangement is a higher level membership that gives you some additional perks. Currently, the membership costs about 3x what a normal premium membership costs.
With the Diamond Membership from Seeking Arrangement, you get:
Faster responses from members
Featured on the attractive members dashboard
A diamond badge that makes you stand out
All the benefits of a premium membership
Basically, the membership helps you to stand out from other members. Additionally, the site says that members will know you're more serious.

The Free Trial
One of the nice perks of Seeking Arrangement is that they have a fairly open and robust free trial. First, it only takes about 2-3 minutes to have an account created and be looking at matches in your area. This means you can check out the site without investing a lot of your time. The site also allows you to search through all of the members including their profiles and their photos. You can even request to see member's private photos if you'd like.
The only thing that you can't do with your free trial is interact with other members. Basically, Seeking Arrangement allows you to do all the window shopping you want to, enjoy all the sexy pictures you want and read through all the profiles you want before you even consider purchasing an account.
It's hard not to get excited about this flexibility. The absolute worst that can happen from using your unlimited free trial is that you spend a couple of minutes and no money seeing what the site has to offer and if the Seeking Arrangement cost is worth what you get.
If you're ready to give it a go, use the link at the top of this page, and you'll automatically be set up to get your free trial. No codes to put in or anything. Click the link, and you'll be checking out matches in less than five minutes.

Is Seeking Arrangement Worth It?
The biggest question with any online dating site (especially a niche site) is whether or not the value you get from the site is worth the money. In our opinion, if you're looking for a sugar daddie or a sexy sugar babie, Seeking Arrangement is well worth the money. The quality of the members is high, the site is set up to be easy to use, and the overall success rate is high.
Are we just pulling this analysis out of thin air? Nope! Our team of experts did a complete and thorough review of SeekingArrangement.com. If you'd like to see exactly why we have such a strong recommendation of them, take a moment and flip through our complete review. We take a look at the following:
Quality of Matches
Features
Ease of Use
Support
Price
You'll be very impressed with some of the great features they have tucked into the site. Our favorite was the gift list function that allowed babies to put together a wish-list of gifts they would love and allowed daddies to send gifts with first-time messages to help get the attention they want from their potential new babie.
The bottom line is that Seeking Arrangement is worth every penny if you're looking for a sugar daddie or a sugar babie.
Make sure you take advantage of the free trial and see for yourself. You can see if there is anyone or anything that you like before you have to make a decision about whether or not you'd like to be a member.
---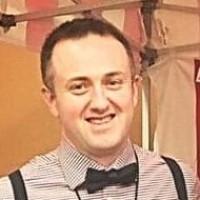 Written By: Jason Lee
Jason Lee is a data analyst with a passion for studying online dating, relationships, personal growth, healthcare, and finance. In 2008, Jason earned a Bachelors of Science from the University of Florida, where he studied business and finance and taught interpersonal communication.
His work has been featured in the likes of The USA Today, MSN, The Motley Fool, Net Health, and The Simple Dollar. As a business owner, relationship strategist, dating coach, and officer in the U.S. military, Jason enjoys sharing his unique knowledge base with the rest of the world.