If you want to meet attractive Muslims from your city or anywhere in the world, you will definitely want to check out Muslima.com. Whether you're looking for marriage, friends or anywhere in between, this site has tons of search options to help you find a perfect match. In this guide, we're going to look at exactly what it costs to get a membership through Muslima.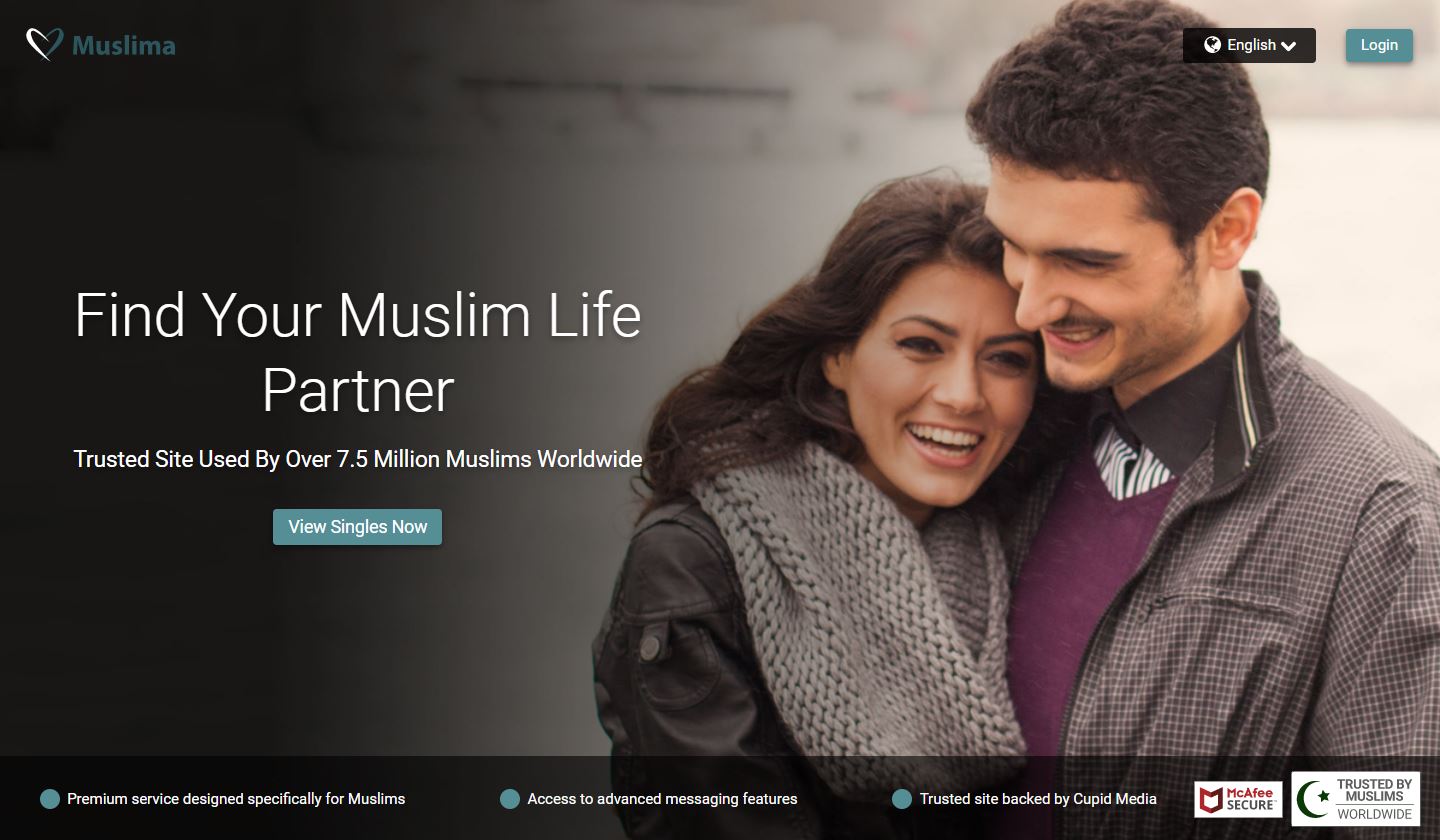 Muslima Pricing
| Membership Type | Membership Length | Membership Cost |
| --- | --- | --- |
| Gold Membership | 1 Month | $34.99 total |
| Gold Membership | 3 Month | $23.33 per month |
| Gold Membership | 12 Month | $11.67 per month |
| Platinum Membership | 1 Month | $39.99 total |
| Platinum Membership | 3 Month | $26.66 per month |
| Platinum Membership | 12 Month | $13.33 per month |
---
Key Takeaways of the Cost of Muslima
There are three membership levels: Standard (Free), Gold and Platinum.
Premium memberships start around $10-15 a month, depending on the billing cycle
1 month, 3 month and 12 month billing cycles are available.
Get the best value—save anywhere from 33% to 66%—by choosing a longer billing cycle.
What's the cost of a premium membership with Muslima.com?
The best value on a Muslima membership is to choose a full year. The cost is around $140 for one year of Gold Membership, which breaks down to under $12 a month. For a year of Platinum Membership you can expect to pay about $160, or under $14 a month.
Don't want to commit to a year? No problem! You can also choose a three month billing cycle. Three months of Gold membership will cost around $70 (less than $24/month) and three months of Platinum will cost about $80 (less than $27/month).
These longer membership terms are an excellent value when compared to choosing the 1 month billing cycle option. For one month of Gold Membership you will pay about $35, and for one month of Platinum Membership you will pay around $40.
What does purchasing a premium membership get you?
The Muslima free membership comes with the ability to view profiles, send likes and respond to paid members who message you.
Upgrading to the Muslima Gold Membership will add the most essential features: sending and receiving messages with all members. It will also allow you to hide your profile and browse anonymously, and will remove third-party ads from your experience. The best part about the Gold Membership Plan is the live instant-messaging feature, which allows you to chat in real time with amazing Muslims from all over the world!
If you're going to upgrade, the Muslima Platinum Membership is just a little more than the gold, and the bang for your buck may just be worth it if you want to meet people quickly. The Platinum Option includes premium features, such as ranking above other members and allowing you double the space for your profile. You will be highlighted on the site as a VIP, be able to translate messages into your language and have access to Muslima's advanced matching algorithms.
Muslima.com Payment Options
Visa
American Express
MasterCard
PayPal
Paysafe card
Bank transfer
Skrill
Do Muslima memberships auto-renew?
Yes. Your Muslima membership will auto-renew when it expires, at the end of your selected billing term (one month, three months or 12 months). You will automatically be billed for the same amount of time at the same price/membership level. As long as you are using the site, this is definitely a good thing! You wouldn't want to lose touch with someone amazing in the middle of a conversation!
If you do decide to opt out of auto-renewal, you can do so easily any time at the touch of a button. Simply go to the Settings menu and click "Billing." There, you can see your current membership status and change your billing preferences. If you have trouble cancelling it is easy to reach Muslima customer service by email or with their convenient customer service chat feature.
Is Muslima.com legit and worth the cost?
With thousands of members all over the world, Muslima.com is absolutely a great way to expand your search online. If dating is a numbers game, Muslima is a great way to get ahead in the Muslim dating world! Just check out their success stories to hear directly from successful couples.
Muslima users come from a wide range of ethnicities, backgrounds and lifestyles, so you are almost guaranteed to find someone who shares your values. Whatever your cultural and religious preferences, this site has the tools to help you find great matches, which is the first step toward achieving your relationship goals.
What do you have to lose? Sign up for Muslima.com now and start browsing through profiles. Finding the perfect Muslim partner is possible, all you have to do is look!
---