Mexican Cupid is one of the most popular niche dating sites for hispanic singles. In fact, it may be the most popular dating site for singles from Mexico, of hispanic descent, or who wish to find a hispanic partner. 
The site is available online and as an app for Android device users and is run by one of the largest digital dating companies in the world – Cupid Media. 
We could talk all day about the sleek design, features, and customer satisfaction rating of Mexican Cupid, but none of that is relevant if users cannot afford their services. So, today we want to show you an analysis of the Mexican Cupid cost and discuss everything you will get with a premium membership purchase!
Mexican Cupid Membership Cost
| Membership Type | Membership Length | Monthly Cost | Membership Cost |
| --- | --- | --- | --- |
| Gold | 12 Months | $11.25 | $134.99 |
| Gold | 3 Months | $22.49 | $67.48 |
| Gold | 1 Month | $33.74 | $33.74 |
| Gold | 1 Week | $67.48 | $16.87 |
| Platinum | 12 Months | $14.17 | $169.99 |
| Platinum | 3 Months | $26.66 | $79.98 |
| Platinum | 1 Month | $39.99 | $39.99 |
| Platinum | 1 Week | $80.00 | $20.00 |
| Diamond | 12 Months | $28.33 | $339.98 |
| Diamond | 3 Months | $53.32 | $159.97 |
| Diamond | 1 Month | $79.98 | $79.98 |
| Diamond | 1 Week | $160.00 | $40.00 |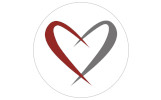 ---
Is Mexican Cupid Expensive to Use?
Mexican Cupid is part of the Cupid Media group of dating sites. Like other sites in this group, Mexican Cupid is incredibly fairly priced. The cost of the service is below the average range for high-end, niche dating sites, and there are multiple payment periods to choose from to help maintain a budget.
There are three tiers of membership, Gold, Platinum, and Diamond which is another way to adjust your amenities to adhere to a price point. 
No matter what you are trying to get out of Mexican Cupid, there is a price point that can work for you.
Can I Download The Mexican Cupid Mobile App for Free?
The Mexican Cupid mobile app is completely free to download. You only need to pay for your membership once per membership period. So, if you pay for 3 months of service online, that service will transfer to the mobile app so long as you are logged in to the same account.
Free Mexican Cupid Membership vs. Paid Mexican Cupid Membership
Free Features:
Create a Profile: enter a bio, tagline, interests, and more.
Uploading Photos: create an album full of your best selfies and candids.
Search Members: Utilize the search tool to find nearby singles that match your criteria.
View Members' Profiles: Take a peak at what others on the site have to offer.
View Members' Photos: See if the singles in your area are up to your standards.
Show Interest: Let users know you want them to send you a message with a lie.
Add Profiles as Favorites: Put profiles that interest you in an easy-to-reference list for when you unlock your premium features.
Block and Report Users: Get support from the Mexican Cupid team through the blocking and reporting of problematic users.
Respond to Premium Messages: If a premium member sends you a message first, you are welcome to reply.
Gold Features:
All Free Features
Send messages to any members you want: Premium members can send messages to any user they please, regardless of the other member's premium status. 
Comment On User Photos: Top membership holders can not only see more user photos, but they can leave comments to help entice others to send messages. 
Get Read Receipts for Messages: Never waste your time pining for an uninterested match. Read receipts help you realize when you are being actively ignored by an uninterested party. 
Incognito Mode Available: Go into an incognito mode to keep others from seeing you who are viewing or which profiles you are favoriting.
Platinum Features:
All Gold Features
Rank over Gold members: It is what it sounds like: your profile is shown off more meaning you get even more views and potential matches than Gold and Free members.
Double Profile Space: More space means you can put more info on your profile so others can get to know you better.
Exclusive Search Filters: Premium users get to use all search filters, not just those based on location and gender.
Algorithmic Matching: Premium users can let Mexican Cupid find the perfect match for them with algorithmic matching.
Auto Translation: Like other international dating sites through Cupid Media, Mexican Cupid offers Platinum members the ability to auto-translate messages they receive from matches.
Diamond Features:
All Platinum Features
Rank above Platinum members: It is what it sounds like: your profile is shown off more meaning you get even more views and potential matches than Platinum, Gold, and Free members.
Priority messaging: Diamond member messages reach other members before Platinum, Gold, and Free members'.
Profile highlighting: Diamond profiles are highlighted so that others can see that they are serious about dating.
Premium Customer Service: Diamond members worry less about problems that may come up and can spend more time matching knowing any problems will be quickly resolved.
Mexican Cupid Cost FAQs
What is The Difference Between a Mexican Cupid Gold Membership and a Platinum Membership?
Cupid Gold Members get most of the advanced features mentioned above, but there are a few truly premium features that are reserved exclusively for Platinum members. These include:
Auto Translation
Advanced Search Filters
Enhanced Profile Ranking in Searches
Advanced Matching Algorithm
Larger Profile Areas
Payment Types Accepted at Mexican Cupid
Mexican Cupid accepts a wide variety of payment types, from debit cards to digital wallets. Their payment terms list the following as their current payment options:
Visa Debit/ Credit
MasterCard Debit/Credit
AmEx Debit/Credit
Discover Debit/Credit
Diners Club International Debit/Credit
Google Pay
Paysafecard
Bank Transfer
Skrill
How Will Mexican Cupid Show Up On My Bill?
Mexican Cupid may show up on your bill differently depending on your payment method, banking institution, and location. Here are a few ways your purchase may show up on your bill:

MexicanCupid.com
Southport AU
Cupid Media Internet GB
Do I Have to Pay More for Mexican Cupid if I am From The USA?
Prices on Mexican Cupid are displayed in the appropriate currency based on the user's location. This means prices may display differently for different locations based on currency exchange rates, taxes, etc. All prices displayed in this Mexican Cupid cost breakdown are accurate for US users and are listed in US dollars.  
Can I Pay for My Membership with a Wire Transfer?
Mexican Cupid does not currently accept cash or wire transfers for its services. 
How Can I Try Mexican Cupid for Free?
We make it super easy to try Mexican Cupid for Free. All you need is a few minutes to fill in your profile, an active email address to confirm your identity, and our free trial link (available below)!
Once you've clicked the link, you will need to fill in your personal information and some details about your dream match and what you are looking for in a relationship. You don't need to enter any billing information because this is not a site that will scam you with a sneaky, recurring fee after your trial expires.
Ready to give it a shot? Just click our Mexican Cupid free trial link to get started!