By: Jason Lee | Updated for 2022
If you're interested in getting into online dating, we have an up-to-date breakdown of the Match.com costs, payment options available, auto-renewal information, and more. Match has two different types of memberships available in 3, 6, and 12-month increments. By fully understanding the Match.com costs and what comes with your membership, you can make a more informed decision about your online dating plans!
Match.com Membership Price Table
| Membership Type | Membership Length | Monthly Cost | Total Membership Price |
| --- | --- | --- | --- |
| Standard Plan | 3 Months | $24.99 | $74.97 |
| Standard Plan | 6 Months | $15.99 | $95.94 |
| Standard Plan | 12 Months | $11.99 | $143.88 |
| Premium Plan | 3 Months | $26.99 | $80.97 |
| Premium Plan | 6 Months | $17.99 | $107.94 |
| Premium Plan | 12 Months | $13.99 | $167.88 |
Alternatives to Match.com (with free trials)
Match.com Payment Options
This dating site makes it easy for you to get signed up and subscribed. Match takes every major form of online payment including PayPal. Payment is only one step after you choose your subscription plan.
PayPal

Visa

Mastercard

Discover

American Express

Diner's Club

JCB
Payment Plans
As of the end of 2021 leading into 2022, Match.com added the ability to pay for memberships in four installments. The way it works is you pay for first payment the day you sign up, and then the remaining three payments are due every two weeks. So, instead of paying for everything in one day, you effectively pay it over six weeks. The payment plan does not require any credit checks, and there are no interest fees applied. Based on Match's website, it looks like this offer is only available on the premium plans and not on the standard plans.
Match Premium Add-Ons
If you purchase the premium version of Match.com, you get all of the premium add-ons. However, if you purchase the standard membership, you do still have the option to pay extra for the premium add-ons you want. Here are the options and the price of each add-on:
Allow any user to respond to your messages – $9.99 monthly
Only show your profile to users you want to – $9.99 monthly
Read receipts on your messages – $2.08 monthly
Match Phone; talk and text in private – $3.33 monthly
A Breakdown of Match.com Costs and Membership Prices
Match has a lot of different plans starting at only $11.99 a month. There are several different term lengths and price ranges to choose from. Let's take a look at some of these plans and their features.
Perhaps the most important thing to take note of before purchasing a Match plan is that there's a Standard Match Plan and a Premium Match Plan with a few extra bells and whistles. The Premium Match Plan gives you access to a yearly review of your profiles from Match staff, a monthly boost that can push your views way up, and email read notifications so you never miss a message.
There are several Standard Match Plans that will give you access to message and chat with that special someone. The 3-month access plan is $24.99 a month. The 6-month plan is only $15.99 a month. And if you need a little more time to communicate, the 12-month plan is only $11.99 a month – a 60% savings.
The Premium Match Plans are definitely for the single looking to get results. The 12-month plan is the best deal of all plans at $13.99 a month! The other plans are great deals too: the 6-month plan is only $17.99 a month and the 3-month plan is $26.99 a month.
With the extra features offered by the Premium Match Plans, you're sure to get noticed (with boost and the profile review) and you'll never miss a message with email notifications. Match.com is the number 1 online dating site, so you're sure to be successful with any of their subscriptions!
Do Match.com Memberships Auto Renew?
Yes, Match memberships do auto-renew by default. After you purchase your account, you can go back in and easily change this setting. So if you have a 3-month membership, just make sure you get back in before the end of the third month creeps up.
If you choose to keep the auto-renew on Match charges you the same amount as your first subscription. They don't increase (or decrease) the monthly price or the number of months included. So if you started with a 3-month subscription, it will renew to another 3-month subscription for the same monthly price. Match makes it super easy.
The Match.com Free Trial
So, the Match Free Trial account is really great to get you started on the site. You can browse, flirt, and read full profiles of real singles in your area. Since Match is the number 1 dating site, there are hundreds of singles in every area to check out before you buy a subscription.
With the Match Free Trial account, you can perform a regular search by age and location; you can do a mutual search, and a reverse search. Match will let you save your searches too and they have a mobile app that you can scroll on the go.
Unfortunately, you cannot message or chat with someone until you upgrade your account to one of the paid subscriptions. Flirt a little on the Match Free Trial and then upgrade when you've got that special someone you want to really connect with.
Is Match.com Worth the Cost?
Match Plans have great value for the features you get and the huge singles community that you're joining. If you can, go straight for the paid Match Plans so that you can get right to chatting! A paid plan communicates to potential matches that you are really serious about your search.
So what are you waiting for? Singles are chatting right now and your special someone is bound to be on this well-known singles site. Click the link below to get started on Match and sign up for one of their awesome plans.
---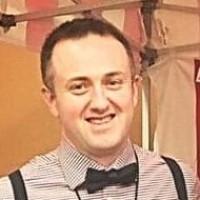 Written By: Jason Lee
Jason Lee is a data analyst with a passion for studying online dating, relationships, personal growth, healthcare, and finance. In 2008, Jason earned a Bachelors of Science from the University of Florida, where he studied business and finance and taught interpersonal communication.
His work has been featured in the likes of The USA Today, MSN, NBC, FOX, The Motley Fool, Net Health, and The Simple Dollar. As a business owner, relationship strategist, dating coach, and officer in the U.S. military, Jason enjoys sharing his unique knowledge base with the rest of the world.