There are dozens of factors that go into picking the perfect dating site.
Does it have an app for your phone? Can you find people in your area? Do you like the features the site has?
While every factor is important, there may be none more so than the cost of a dating app. Who cares if it has great features when you simply can't afford to use it?
If you are a Latino single looking to find a partner who shares your cultural background and beliefs, Latin American Cupid may be the perfect dating site for you. SO, let's take a look at their cost and a breakdown of what you are getting for the price! 
Latin American Cupid Membership Cost
| Membership Type | Membership Length | Membership Cost | Total Cost |
| --- | --- | --- | --- |
| Gold Membership | 12 Months | $10.00 per month | $119.98 total |
| Gold Membership | 3 Months | $20.00 per month | $59.99 total |
| Gold Membership | 1 Month | $29.98 total | $29.98 total |
| Platinum Membership | 12 Months | $12.50 per month | $149.99 total |
| Platinum Membership | 3 Months | $23.33 per month | $69.98 total |
| Platinum Membership | 1 Month | $34.99 per month | $34.99 total |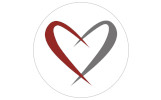 ---
Is Latin American Cupid Expensive?
Let's just cut right to the chase: is Latin American Cupid Expensive? Well, it is more expensive than being free, sure. Still, the site is surprisingly well priced when compared to other dating sites with the same amenities and security features.
There are two premium membership tiers – Gold and Platinum – which allows you to adjust your membership to fit your budget. You can even save yourself a ton of money by purchasing multiple months of membership up front.
The best part about Latin American Cupid's pricing is that they allow users to try out the site for free! This means you can build a profile and try out some features before you make any decisions about membership.
Are There Enough Users on Latin American Cupid to Justify the Membership Cost?
There is nothing more frustrating than paying for the premium membership on a dating site, just to discover that there are only a handful of singles around you. Why pay hundreds of dollars a year to be shown the same 12 matches over and over again?
Luckily, Latin American Cupid has plenty of singles to keep you interested! The site has over 5 million users and is growing every day. Hundreds of thousands of these users log in each month, and you can find partners from all over the world.
You're not tethered to a specific radius when searching for singles. On Latin American Cupid, you can search anywhere you'd like and premium members can even get automatic message translations!  
If you don't find what you're looking for and you do want to use a different site, though, there are other options to check out! Make sure you see out list of the best Latino dating apps.
What You Get With a Latin American Cupid Gold Membership Package
Gold tier membership is a step above the free trial offer on Latin American Cupid. Though the membership is less expensive and has less to offer than a Platinum membership, there are still some pretty incredible features.
Basic Matching
This level of matching works by looking through the filters you have set in your search along with your basic dating parameters (gender interests, locations, etc.). Though this is the most basic form of matching, many users seem to enjoy its effectiveness.
Like
Liking pages is a basic feature that allows you to show someone that you have an interest in them. This opens the door for them to look at your profile and show interest in you as well.
Message All Members
Free trial users can only respond to messages from paying members, but Gold tier members can send out messages and reply to messages from whoever they please!
Live Chat and Instant Messenger
Latin American Cupid offers some advanced communication features like Live Chat and Instant Messenger, but these are only available to Gold and Platinum members. Free members can only respond to basic messages from paid members.
No Third Party Ads
One of the nicest perks of a Gold membership is the removal of all third party ads. This cleans up the look of the site and makes navigation far easier.
Browse Anonymously
Gold tier members also receive access to anonymous browsing and profile hiding. This is great for people with anxiety and those trying to avoid bumping into friends or family members on the site.
What You Get With a Latin American Cupid Platinum Membership Package
One step above the Gold tier is PLatinum. This membership is only slightly higher priced than the Gold tier and comes with everything Gold has to offer plus four additional perks.
Rank Above All Other Members
If you are wanting to see results quickly, this Platinum perk is for you. When you pay for this level of premium membership, you automatically rise to the top of other users' search results. This can help you receive far more matches and messages than as a free or Gold tier member.
Double your Profile Space
Platinum Members can also add more information to their profiles, making them far more appealing to others.
Advanced Matching Algorithm
Platinum users receive advanced matching based on their activity on the site, personality traits, and more. We don't have access to the breakdown of the exact matching algorithm, but somes users say that their matches improve noticeably after upgrading to Platinum tier membership.
Utilize Message Translation
This is perhaps the most sought after perk on Latin American Cupid! Platinum users will receive access to automatic translation services in their messages. This allows them to make connections with people from around the world as language is no longer a barrier.
Payment Types Accepted at Latin American Cupid
As an international dating site, Latin American Cupid has made paying easy by accepting a multitude of options. Here is a quick list of all the ways you can pay for your membership:
Credit/Debit Card (Visa, Amex, Discover, Mastercard, and Diners Club International)
Google Pay
Paysafecard
Bank Transfer
Skrill
How Can I Try Latin American Cupid for Free?
The best way to determine if Latin American Cupid's features are worth the price is by trying the site out for free. You can get a taste for the platform and get a better idea of how useful each feature can be. All you have to do is follow our free trial link, below!