When you're trying to find out the cost of FriendFinder, the app isn't going to answer your questions. You don't have access to Silver or Gold plan pricing until you register as a new member.
Fortunately, you have us, though. We pride ourselves on accuracy and have the complete and most precise FriendFinder cost breakdown you'll find anywhere.
| Membership Type | Membership Length | Membership Cost |
| --- | --- | --- |
| Standard | Unlimited | Free |
| Silver | 1 month | $22.94 |
| Silver | 3 months | $13.31/month |
| Silver | 6 months | $10.82/month |
| Gold | 1 month | $34.94 |
| Gold | 3 months | $19.98/month |
| Gold | 6 months | $15.82/month |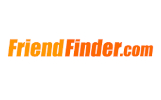 ---
Key Takeaways of the FriendFinder Cost
FriendFinder Standard is a free membership
Silver and Gold plan upgrade access unlocks after registration
The cost of Friendfinder is 40% less with three-month versus one-month plans
Silver and Gold membership plans auto-renew until canceled
Is FriendFinder an Expensive Dating App?
When you compare FriendFinder to other dating apps with comparable services, you'll find that it's a more affordable option. Not only do you have a free plan that you can rely on to get the ball rolling, but the cost of FriendFinder add-on services is a bargain, especially considering all that you receive with a Silver or Gold membership.
Our recommendation would be to make a three-month commitment to the FriendFinder community to get the best bang for your buck. It's essentially a "buy two, get one free" every quarter.
FriendFinder's Upgraded Membership Plans
As soon as you create a login for your new FriendFinder account, you can take a look around and see most of what the app has to offer. Or, you can get right to it with one of two upgraded membership plans that'll get you noticed much faster.
Without add-on services, you can search around a bit and use the chat rooms. However, you won't be able to see other members' photos and videos or use custom search tools, like narrowing the dating pool to people in your area.
Silver FriendFinder Memberships
Up to 20 matches
As many as 500 members in the Hotlist
Emails available for up to two months
View the first five of other members' photos
Faster photo and profile reviews
Access to other members' videos
Review past polls and results
Tech support
Gold FriendFinder Memberships
An entire list of matches (30+)
1,000 members in the Hotlist
Emails available for up to four months
Can view all member photos
Priority photo and profile reviews
Access to other members' videos
Review past polls and results
Priority tech support by phone or email
Gold member-only priority super-search form
Five times more profile views
All FriendFinder Memberships
Database search
Include your username in the full member directory
View other members' profiles
Create a personal "Hotlist" of people who attract your attention
Upload and change profile photos
Use the in-app IM system
Participate in active chat rooms
Create a video greeting
Complete personality tests and review results
Gold advantage
If you're excited to meet a special someone (or many special someones), then the Gold FriendFinder plan makes the most sense. While Silver gives you more access to emailing other members, a bigger match pool, and a lengthier Hotlist, Gold is the one that makes you stand out from the rest.
When you decide to go Gold, you'll situate at the top of member search results, above Silver and Standard members. That one benefit alone gets you five times more views and is included in the premium add-on Gold plan.
Boosts included in the cost of FriendFinder Gold
We're stressing that it's part of the Gold membership, as it's a privilege for which many other dating apps charge individually. Competitors tend to use profile boosts on top of premium membership benefits, charging for single boosts or boost packages. They also shine the spotlight for 30 or 60 minutes at the most.
But FriendFinder continuously focuses on Gold members through its all-inclusive subscription rate. So, the cost of FriendFinder is much less than many other services, based on that one "profile boost" perk alone.

FriendFinder Payment Options
Visa
Mastercard
Discover
Diners Club
Maestro
JCB
S€PA
PayPal
Check
Money Order
Do FriendFinder Memberships Auto-Renew?
It's going to be no surprise that auto-renewal is standard with FriendFinder, as it's customary with most online subscription-type services.
Of course, it only applies if you have a FriendFinder Silver or Gold membership. Free memberships still get you in the game, but those upgrades make you a winner. That is unless you're merely looking to use the chat rooms and the dating matches aren't a priority.
Auto-renew with manual cancellation
In any case, whether you opt for Silver or Gold, one or three months, your card is charged, based on the payment cycle you selected, until you decide to cancel.
The good news is that you can manage your account without any assistance. When it comes time to end or change your auto-renew plan, log in to FriendFinder on your computer (instead of the app). You'll have payment options and subscriptions in your account area, so you can self-service your membership.
Alternative to auto-renewal
While the standard practice is for FriendFinder to renew your Silver or Gold plan until you cancel, there is a way around it.
FriendFinder also allows for membership upgrades with check or money order payments. To take advantage, select the "Fax/Mail" option in the subscriptions area. You'll print out a form and then send it with your check or money order. So, if you're not a fan of auto-renew programs, you've got a workaround.
Does FriendFinder Offer Free Trial Accounts?
Yes. FriendFinder allows potential new members to visit the FriendFinder world and use a few of the standard features. Even with limited access, you can get a good feel for the service without making any commitment or investment. But when you're ready to take your experience to the next level and attract more attention, you can pick a Silver or Gold subscription.
We've got an entire page dedicated to FriendFinder's free trial account if you want to learn more about its features and benefits. There's quite a bit more than just the opportunity to see potential matches.