Flirt.com has been around for quite some time, but the dating platform didn't blossom until they were acquired by the dating site giant Cupid plc. Though they are now owned by a new company, the positive improvements made by Cupid have landed Flirt.com as one of the most popular dating sites in Europe.
Users love the jetsetter vibe the international dating site exudes and love having the opportunity to enjoy the platform on their pc or mobile devices. Add to that all the fun features Flirt.com offers and it is obvious how they created a user base of over 1 million singles.
But, being popular isn't always a top quality for a dating site. Flirt.com can be the best dating app in the world and it won't matter if you can't afford it. That's why we've created this easy-to-read breakdown of Flirt.com's cost and all the perks available to paying members.
Flirt.com Membership Cost
| Membership Type | Membership Length | Daily Price | Total Price |
| --- | --- | --- | --- |
| Premium | 1 Day | $0.99 | $0.99 |
| Premium | 1 Week | $0.39 | $2.73 |
| Premium | 1 Month | $1.38 | $38.59 |
| Premium | 3 Months | $0.77 | $64.91 |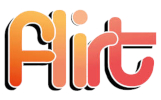 What You Get With a Flirt.com Premium Membership
While there is an option to try out Flirt.com for free, there are additional features that are available to those with a premium membership. Singles who upgrade to a paid account will gain access to:
Unlimited access to chat (outgoing and incoming)
Larger photo view
Additional profile details like "looking for" info
Advanced searching capabilities and increased filters
Premium level customer support with quicker response times
The ability to share photos and videos within the chat
Our Favorite Premium Feature – Photo/Video Share
Being able to communicate with videos in the chat is crucial to ensuring you are talking to someone who really is who they say they are. That's why the enhanced chat functionality is our favorite portion of the Flirt.com premium package.
Which Payments Methods are Accepted by Flirt.com?
Flirt.com accepts a wide variety of payment methods for their premium memberships, including:
Discover debit/credit cards
Visa debit/credit cards
Mastercard debit/credit cards
American Express debit/credit cards
Diners Club International charge card
Is Flirt.com The Cheapest Dating Site Online?
Flirt.com is a fairly inexpensive dating site and you may be quick to think they are the cheapest dating site out there.
This is partially due to the clever way they market their premium services, listing them as price per day in the way you might hear about donating a single cup of coffee for foreign poverty relief.
In reality, when you do the math on their daily costs, their site is inexpensive but averagely priced among other dating sites with a similar level of amenities. If you want to take a look at other dating sites' prices and the features they offer, check out our list of the top 14 dating sites on the market, here!
The Flirt.com Satisfaction Guarantee
One thing that makes Flirt.com stand out from other dating sites is their bold, satisfaction guarantee. When purchasing a premium account, you may see this mentioned in fine print below a list of amenities you can expect after your upgrade.
We took a closer look at this to see if it's the real deal. Here is the breakdown of the Flirt.com satisfaction guarantee:
If you have not met someone on Flirt.com in the first 3 months of your paid membership, you may be eligible for a 3-day compensatory trial on any of the parent companies dating sites. The 3-day trial auto renews into a full membership at the end of the trial.
To qualify for this trial you meet the following criteria:
Have a tracked history of logging into your account a minimum of 3 times a week.
Have interacted with a minimum of 5 other people on the site.
Have used features like Flirtcasts and Winks.
Have a tracked history of actively searching for profiles.
Have a filled in profile with no missing information.
Have a minimum of 2 photographs on your profile.
Have not met with any of your matches offline.
Have a history of not missing payments on your account.
Flirt.com Cost FAQs
How Will Flirt.com Show on My Billing Statement?
Flirt.com isn't particularly discreet about billing. Your membership will show up on your statement as "Flirt.com."
Will Flirt.com Sell my Private Info?
Flirt.com has a notice on their payment page on how residents of California, USA can opt out of having their private information sold to third parties. This leads us to believe that Flirt.com will sell private data within the confines of the law.
How Can I Pay for Flirt.com?
Flirt.com accepts all major debit and credit cards including Diners Club International.
Can I Buy a Single Day of Flirt.com Membership?
Yes. Users can pay for a single day of membership for $0.99. This purchase may trigger an auto renewal, so be sure to read the fine print of your purchase agreement carefully.
Does Flirt.com Have Misleading Costs?
Yes. Flirt.com lists all their memberships as a daily price to make the overall cost appear lower. Even more confusingly, the costs listed as the daily price don't seem to add up to the final cost you pay. In fact, you are often charged less up front than makes sense for the amounts listed as the daily price.
This confusion around payment totals may be cause for concern when it comes to knowing how much you will be charged each payment cycle.
Can I Try Flirt.com for Free?
Yes! It is simple to sign up for Flirt.com for free. You can follow the link on this page to get you started.